Getting new furniture is one of the best things about moving into a new house. The boys' room looks pretty similar to how it did when we revamped the old dresser, but I included a couple of new items from Sauder. The bright colors and clean lines go well with a massive overload of cars and trucks.
The bright orange table is a perfect kid-friendly height. But the best part is that it assembles in approximately 10 seconds. No tools, no screws, just fold out the legs and put the tray on top. And with two little boys sharing a room, there's lots of action. And spills. Already Sam has peed on the floor (twice), pizza has been thrown, and strawberries have been used during a game of hide & seek.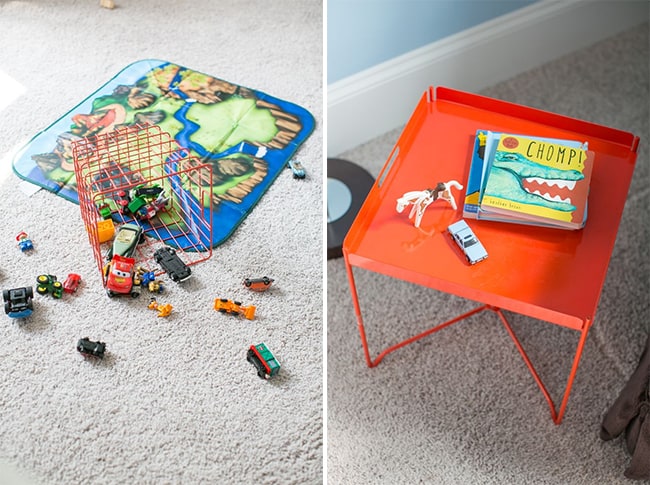 The furniture is holding up great. The new carpet? Not so much. I cringe thinking about spraying it with a commercial cleaner when the boys spend so much time rolling around on the floor. After some searching I found a 1-ingredient cleaner that took up spills like a boss. Even the week old pizza stain.
Hydrogen Peroxide Carpet Stain Remover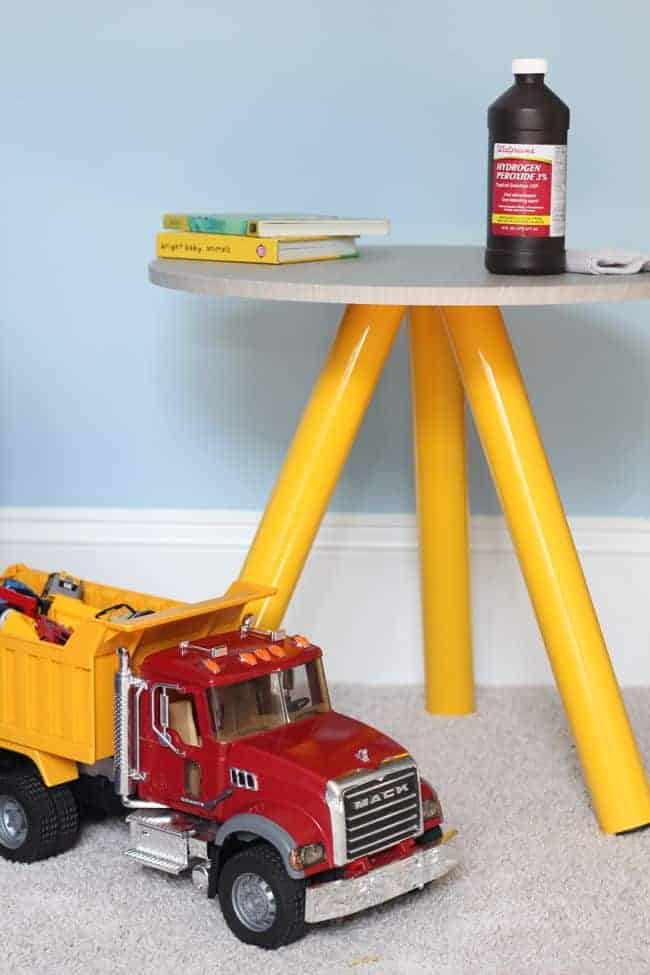 Here's the dramatic close up of the pizza remnants. A little hydrogen peroxide and a wet cloth took it right up!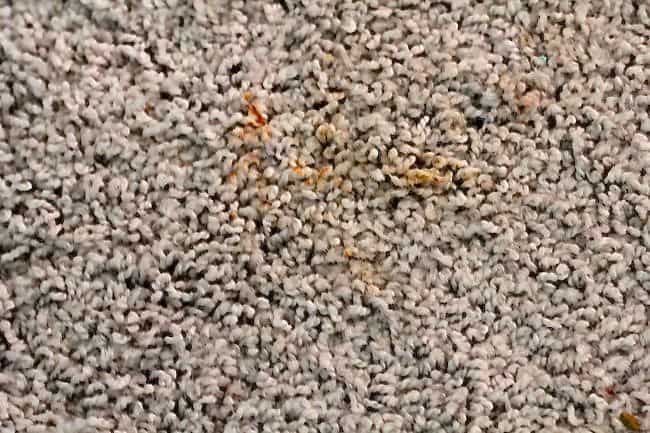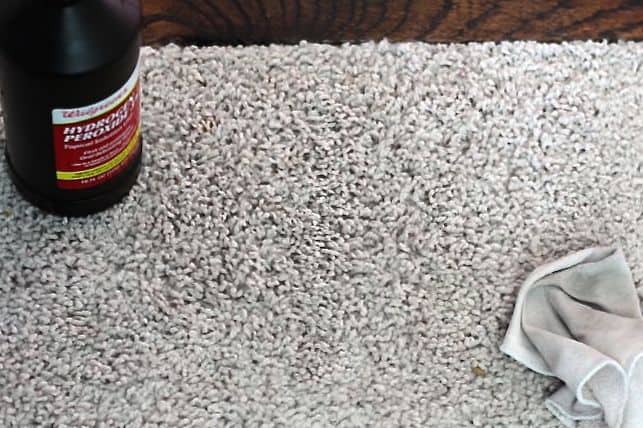 I'm so excited about this I can't even explain. Do you have a favorite natural carpet stain remover?
Room sources
This is a sponsored conversation written by me on behalf of Sauder. The opinions and text are all mine.
6