We're all pumped about getting in shape and eating healthy in January. But what happens after January? We slip into old habits, give up on resolutions and generally feel miserable about it. But! Did you know that February is Children's Dental Health Month? Good habits start young, so make sure your little ones think of it as a celebration rather than a dreaded necessity. And set a good example for them: use this month to have your annual check-up!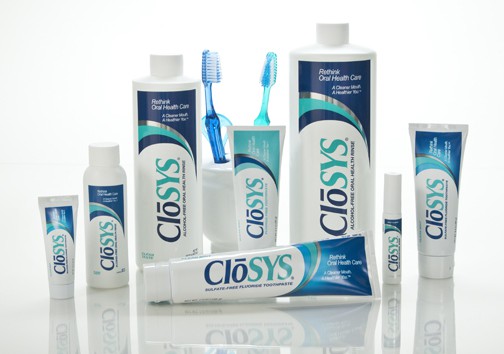 A healthier smile with CloSYS
And since we're talking dental hygiene, we should mention CloSYS, the oral care line made in the USA and manufactured with ingredients that make a difference. It's based on Dr. Perry Ratcliff's formula, who discovered that stabilized chlorine dioxide helps reduce oral bacteria. The "secret" ingredient that makes their products so efficient is Cloralstan™, which kills bacteria in 10 second and prevents their reappearance. This means no more plaque or bad breath! CloSYS products are also alcohol and foaming agents free, both of which are harmful ingredients found in regular toothpaste.
CloSYS Oral Care Giveaway
A lucky Hello Glow winner gets to try CloSYS oral care products for a whole month! The Fluoride-free intro kit is a great solution for everyone, but it's especially recommended to those with chronic oral malodor, apthous ulcers, bleeding or inflamed gums, as well as orthodontic patients.
The Fluoride-free intro kit includes:
1 CloSYS 32oz Oral Health Rinse
1 CloSYS 3.4oz Fluoride-Free Toothpaste
1 CloSYS .25oz Fresh Breath Oral Spray
1 Tongue Cleaner
0