The simpler the beauty recipe, the more likely we are to actually use it. Taking care of our skin and hair doesn't always receive the attention it deserves simply due to habitual routines, busy schedules, and the lack of time.
But if it only took one ingredient to make a difference—one that we already had on hand—well, then that would be like striking gold!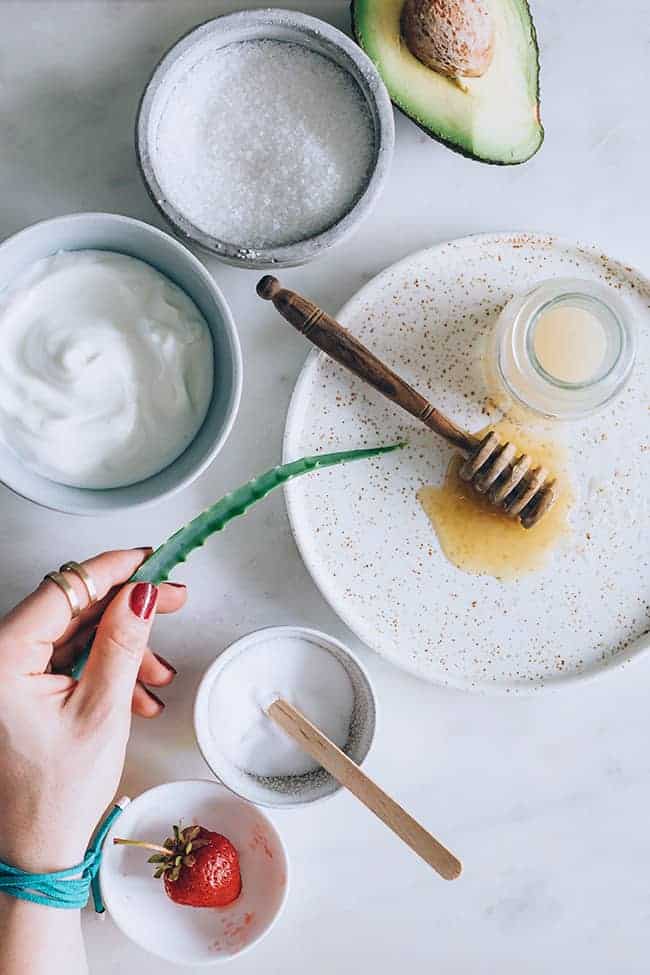 1-Ingredient Natural Beauty Recipes
We've rounded up 12 of our best 1-ingredient natural beauty tips for your skin and hair.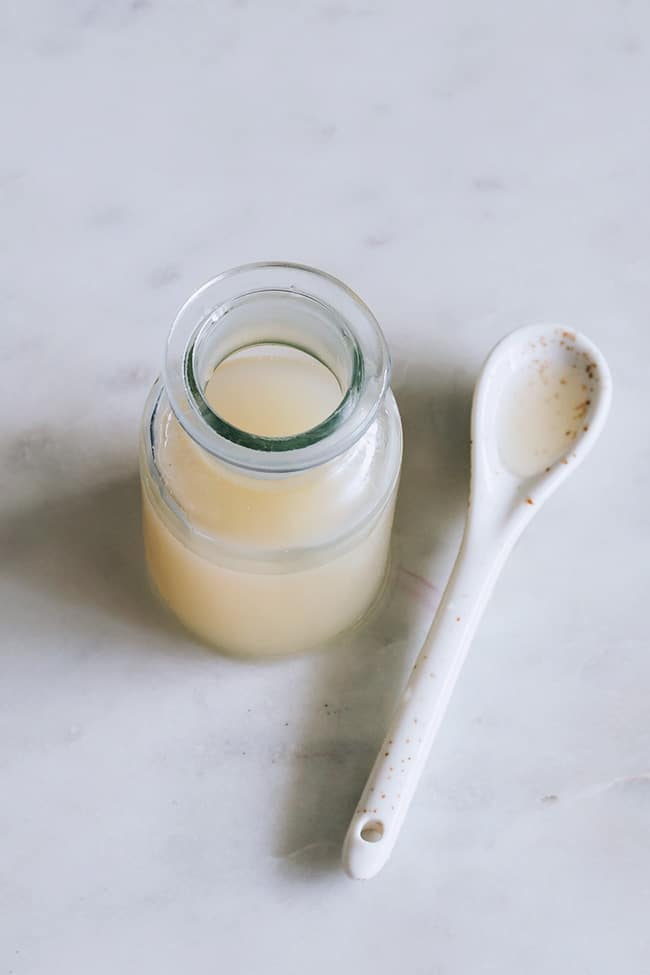 1
.
Apple cider vinegar face mask for hyperpigmentation
Pour 1 tablespoon of raw, organic, unfiltered apple cider vinegar into a bowl or small cup. Due to its potent antioxidant properties [source], the malic acid from the apples may help lighten pigmentation and sunspots. Do this in the evening only, because using malic acid—like other alpha-hydroxy acids—can lead to a photosensitive reaction when the skin is exposed to sunlight [source].
Dip a cotton round in the cup and then gently swab over your face in circular motions. Avoid the eye area. Tingling sensations are normal, but if you feel burning, you can dilute the apple cider vinegar with water. Leave the peel on for 5 minutes, and then rinse off with warm water.

2
.
Avocado eye wrinkle mask
The inside surface of the avocado skin that sits closest to the skin's edge is full of rich nutrients and is the perfect choice for an anti-wrinkle eye treatment. This pulp has the most concentrated amounts of vitamins, fats, and antioxidant compounds that nourish and protect the skin [source].
For this eye treatment, scrape the leftover pulp out of the avocado skin using a spoon. Mash it and then apply to the area around your eye for 10–15 minutes. This vitamin-rich part of the avocado will nourish and hydrate your skin. Rinse with warm water to remove.
This ingredient can work double duty as a scalp mask as well!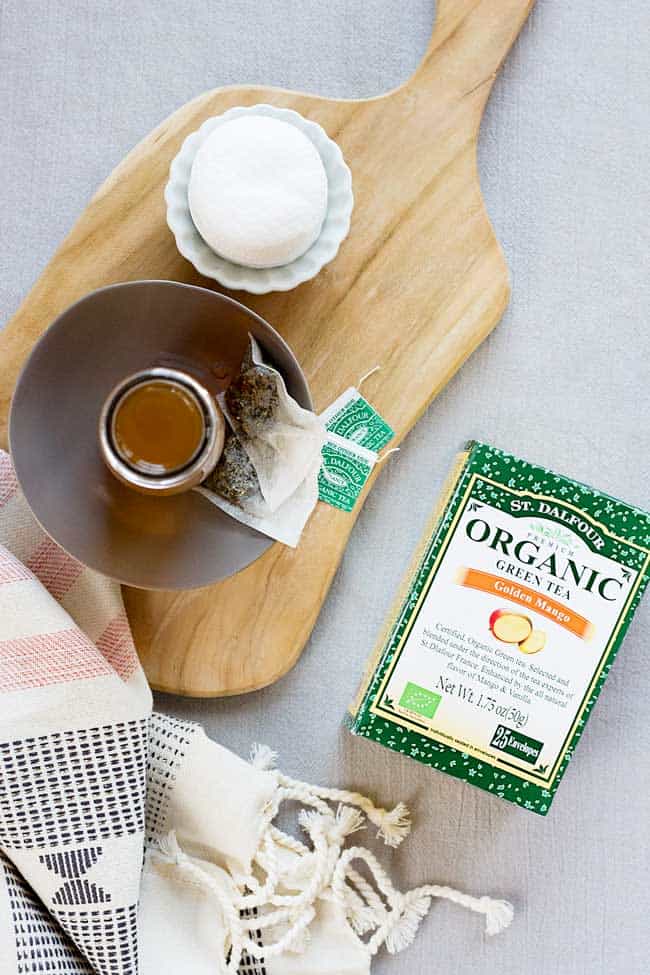 3
.
Green tea toner
I love using green tea as a skin toner. It contains huge amounts of antioxidants, enzymes, amino acids, and polyphenols. Plus, it's also rich in B vitamins, folate, manganese, potassium, and caffeine—all of which are amazing for skin [source]. When applied as a toner, it will help combat free radicals, rejuvenate skin, heal blemishes, and improve skin elasticity.
To make, simply brew a cup of tea (I like using St. Dalfour Organic Green Tea with Mango), pour it into a small glass jar, and let it cool. Dip a cotton ball in the mixture and apply it to your skin twice a day. Store in the refrigerator for up to a week before replacing with fresh tea.

4
.
Sea salt exfoliator
Adding a little bit of sea salt and gently rubbing it into your scalp can absorb excess oil and help add some volume to your hair. And who doesn't have sea salt already in their kitchen?!
But it doesn't only work on the scalp—the next time you need a quick exfoliation of the body or hands, just grab a small bowl of sea salt and hop in the shower. Concentrate on rough areas like knees and elbows for a few extra seconds.
5
.
Coconut oil makeup remover
Try this as an easy and inexpensive eye makeup remover. All you'll need is a cotton ball and some coconut oil. It will remove eye makeup, and it will also coat and strengthen lashes.
Coconut oil is one of the most versatile ingredients in not just cooking but the beauty line-up as well. Coconut oil can be comedogenic (pimple-forming), so keep it confined to the eye area where it does its best magic.
6
.
Champagne hair rinse
It's not your typical beauty ingredient, but a glass of champagne poured all over your hair from roots to ends will boost shine and feel decadent. No champagne? Try beer!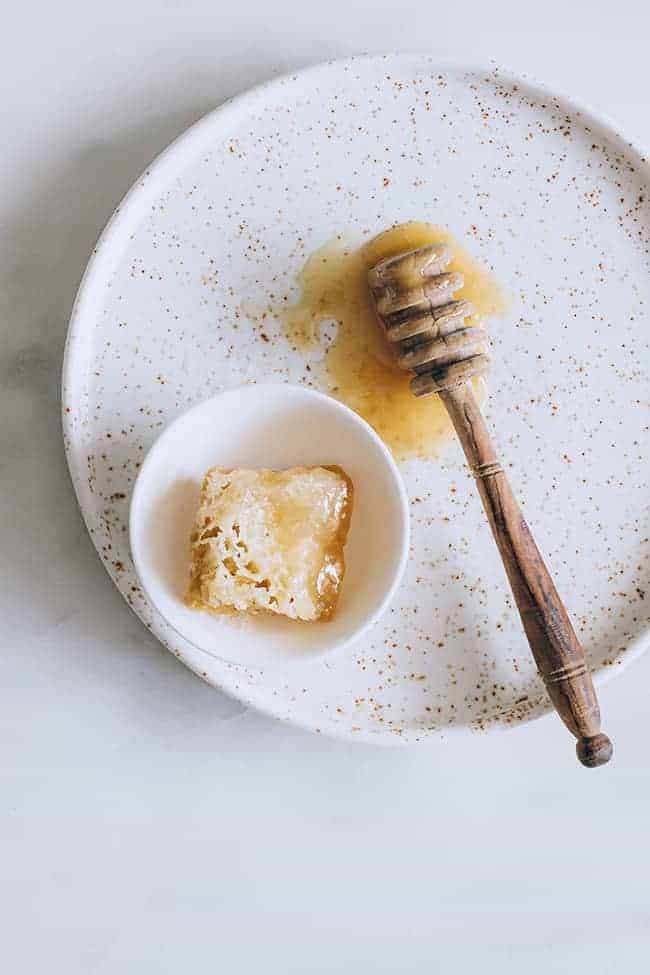 7
.
Raw honey acne spot treatment
As much as I would prefer not to have to worry about this in my thirties, I still get the occasional hormonal breakout. And rather than turn to harsh pimple creams, I always apply a dab of raw honey to the inflamed areas. It's gentle, nourishing, and effective. Plus, raw honey is loaded with antioxidants, vitamins, and minerals [source], so it heals without aggravating my skin even further.
And last but not least, it's antibacterial and anti-inflammatory, which makes it an amazing remedy for breakouts. Let it sink in overnight, and rinse it off in the morning. Continue to apply it nightly until the zit has disappeared. Oh, and make sure you use a high-quality honey, like Y.S. Eco Bee Farms Raw Honey.
8
.
Epsom salt sore muscle bath
Add a cup of Epsom salt to a warm bath to relieve sore muscles, soften skin, and help detoxify the body. Easy to find and even easier to use!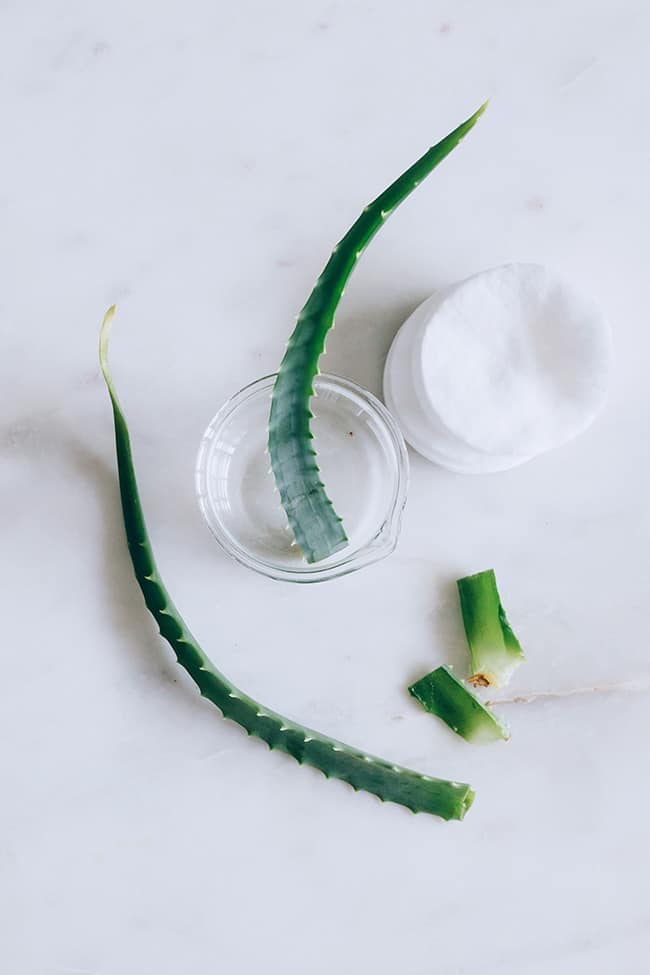 9
.
Aloe vera sunburn soother
Fresh aloe vera is our go-to for sunburns, and just the other day, I cut open a leaf to scrape out the gel for my daughter's sunburn. If you have an aloe vera plant, take one of the outer leaves and slice down the center to get to the pulp.
You can scrape it out with a fork or spoon and apply directly to the sunburn. Pure aloe vera gel can also be purchased to soothe sunburned skin.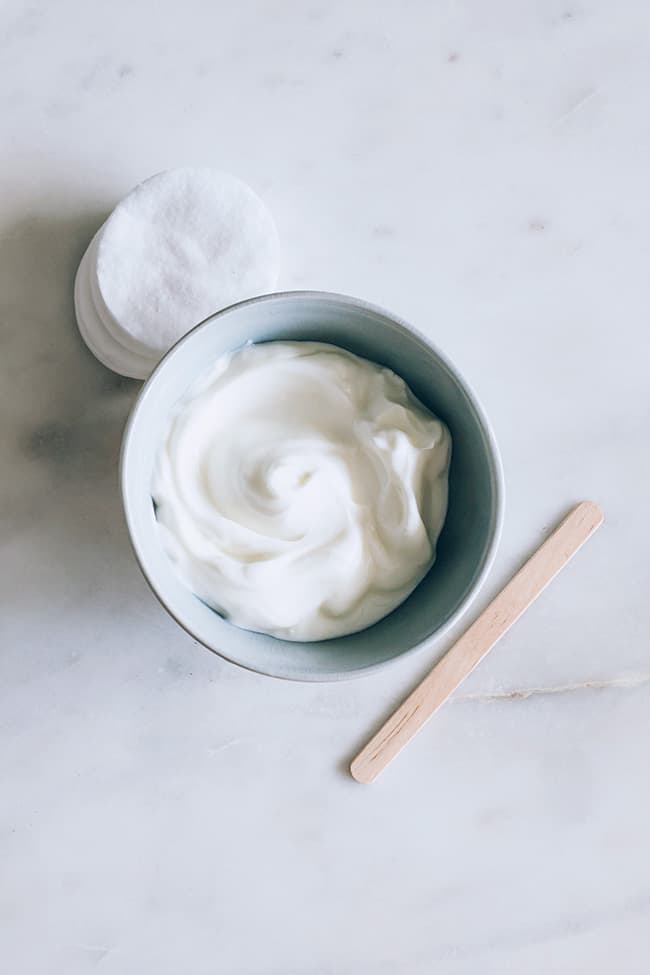 10
.
Yogurt dehydrated skin mask
With just a few tablespoons of full-fat plain Greek yogurt, you can make a gentle, moisturizing facial mask. Apply the yogurt to clean skin and relax for 10 to 15 minutes while the lactic acid and probiotics work on your skin cells [source].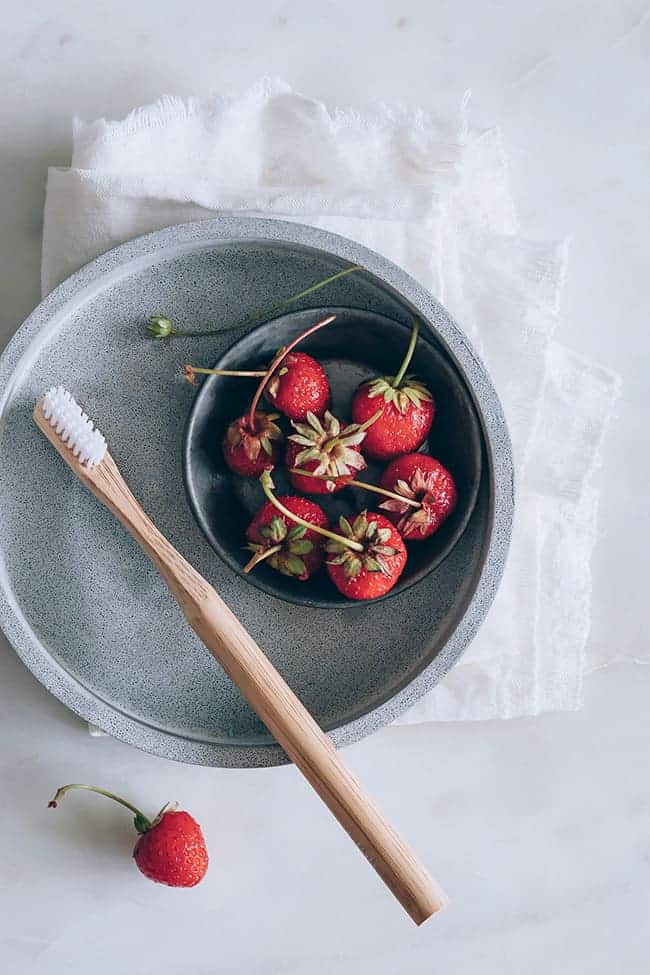 11
.
Strawberries for whitening teeth
Don't rush through your snack the next time you are devouring some fresh strawberries. They act as natural teeth whiteners and plaque removers. You can mash up a strawberry and apply it directly to the teeth for several (but no more than 5) minutes, or combine it with baking soda for more dramatic results.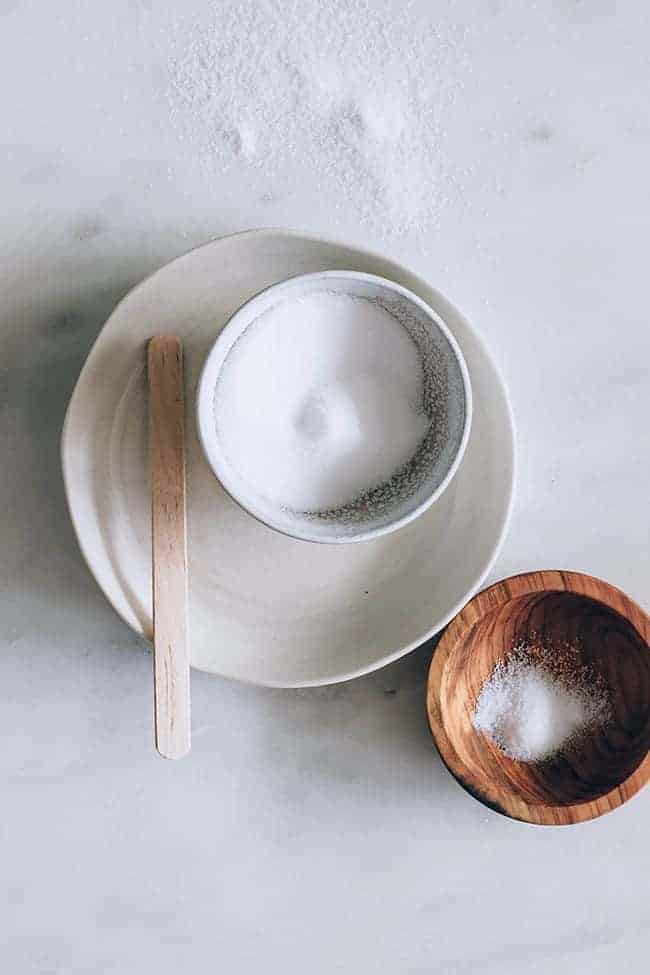 12
.
Baking soda for bug bites
,
sunburn
+
sore muscles
Baking soda is a simple ingredient to add to your next bath to soothe and detoxify the body after a hard workout or a long day. Add 1/2 cup to your bath to neutralize irritants like bug bites or sunburns and help wash away oil and perspiration.
Do you have any 1-ingredient beauty recipes you love?
This post was medically reviewed by Dr. Jennifer Haley, a board-certified dermatologist with extensive experience in medical, cosmetic, and surgical dermatology. Learn more about Hello Glow's medical reviewers here. As always, this is not personal medical advice, and we recommend that you talk with your doctor.
16