The simpler the beauty recipe, the more likely we are to actually use it. Taking care of our skin and hair doesn't always receive the attention it deserves simply due to habitual routines, busy schedules and the lack of time.
But if it only took one ingredient to make a difference, one that we already had on hand, well then that would be like striking gold!
1-Ingredient Natural Beauty Recipes
We've rounded up 10 of our best one-ingredient natural beauty tips for your skin and hair.

1. Apple Cider Vinegar Face Mask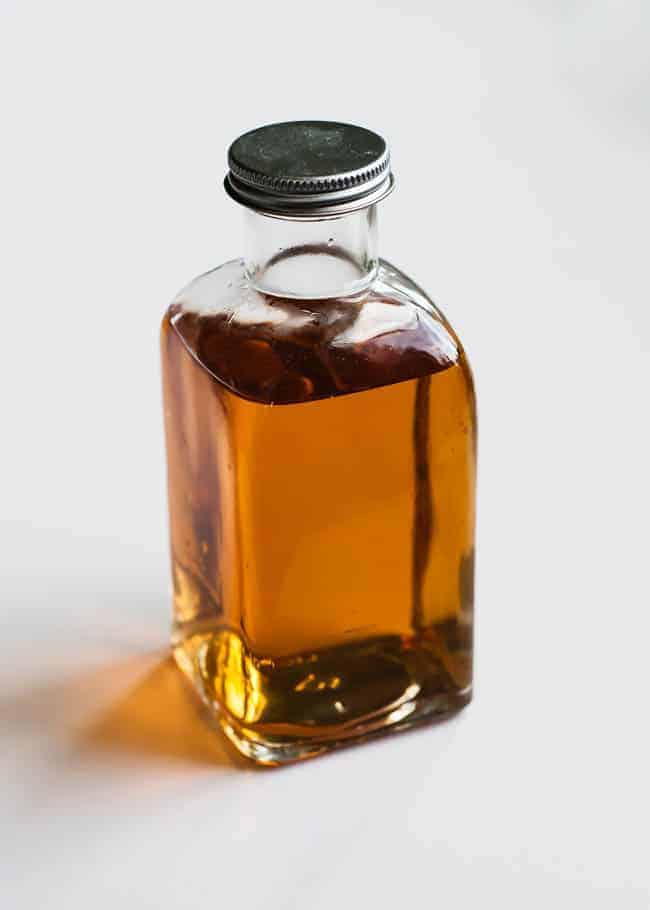 Using raw, unfiltered, organic apple cider vinegar and a cotton swab, this ingredient can be a gentle exfoliating peel to treat sun spots and pigmentation. Just leave it on for 5 minutes, then rinse with warm water and you've just given yourself an exfoliating treatment.
2. Avocado Wrinkle Treatment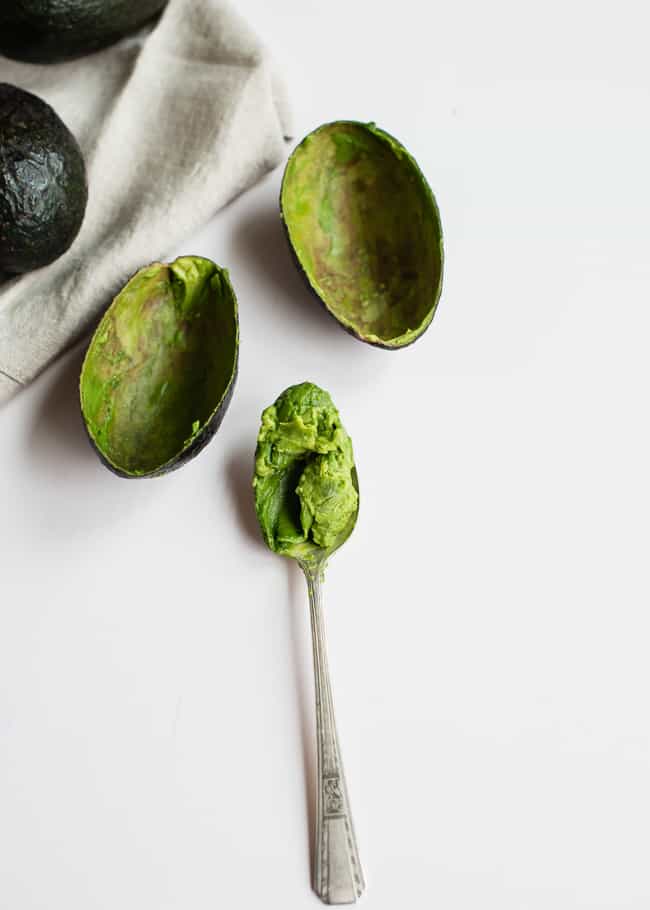 The inside of the avocado skin that sits closest to the skin's edge is full of rich nutrients and is the perfect choice for an anti-wrinkle eye treatment. Just mash it and apply to the orbital rim for 10-15 minutes.
This ingredient can also work double duty as a scalp mask as well! Oh avocado with its rich and nourishing oils, how we love thee…
3. Rose Water Toner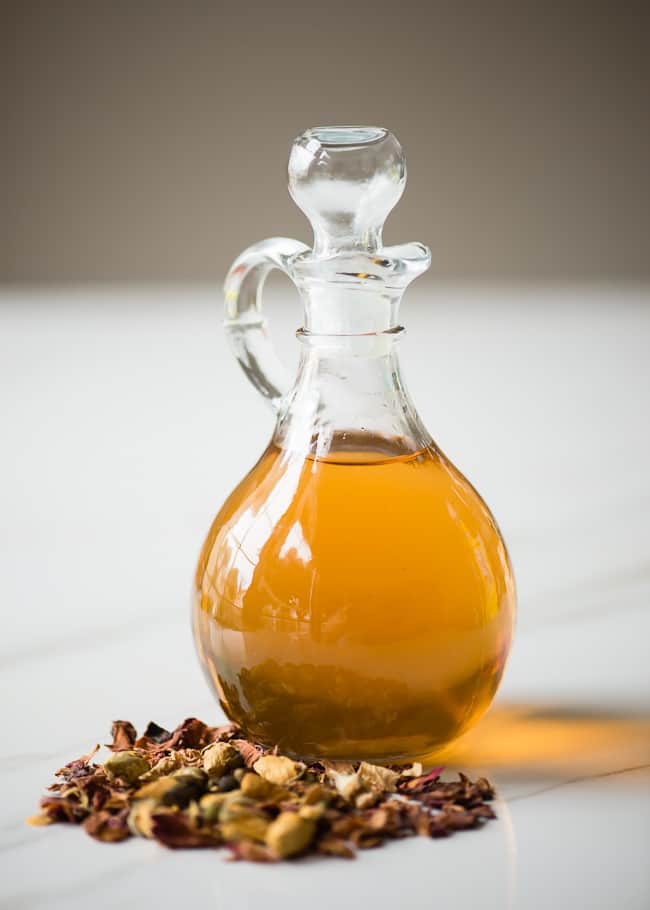 Rose water is a great toner for dry skin. Just add it to a spray bottle and you've got the most convenient way to neutralize the skin before you apply moisturizer. Not to mention it smells incredible. You can make your own or buy a quality version.
4. Sea Salt Scalp Scrub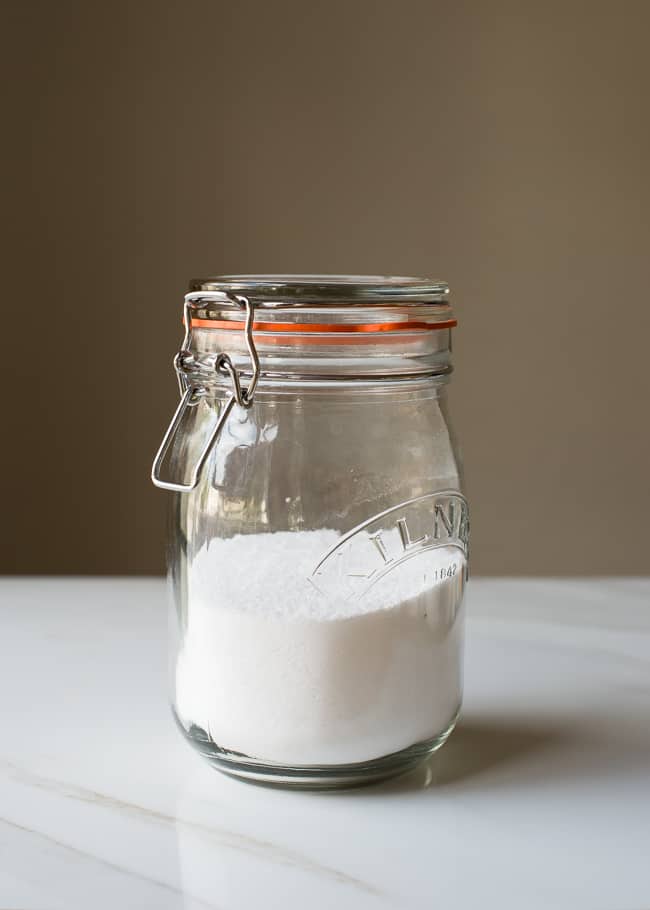 Adding a little bit of sea salt and gently rubbing it into your scalp can absorb excess oil and help add some volume to your hair. And who doesn't have sea salt already in their kitchen?!
5. Milk Exfoliator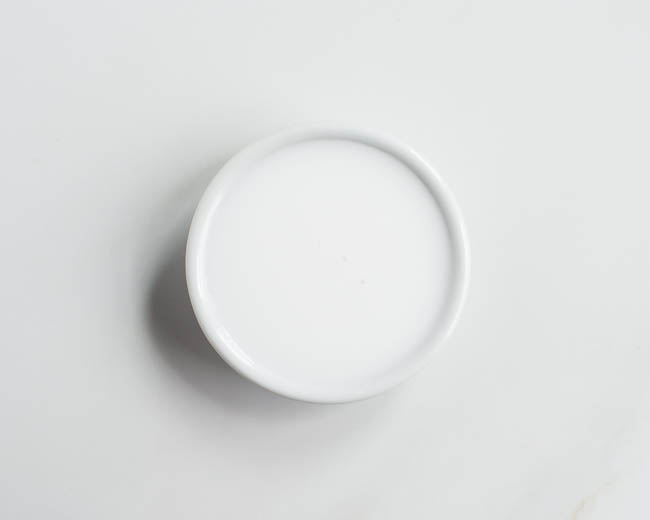 Massaging plain whole milk into your skin is an exfoliating treatment that can help slough off dead skin cells due to the alpha hydroxy acids. The result can reveal fresh, new cells at the surface resulting in a brighter complexion.
6. Coconut Oil Make-Up Remover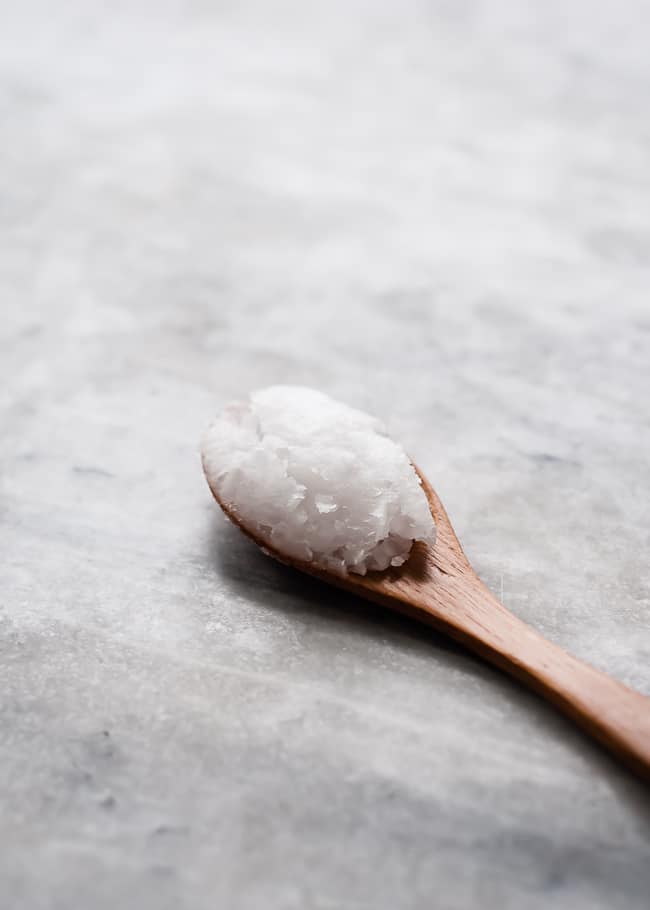 Try this as an easy and inexpensive eye makeup remover. All you'll need is a cotton ball and some coconut oil. It will not only remove eye makeup, but will also coat and strengthen lashes.
Coconut oil is one of the most versatile ingredients in not just cooking, but the beauty line up as well. Coconut oil can be comedogenic (pimple-forming) so keep it to the eye area where it does its best magic.
7. Champagne Hair Rinse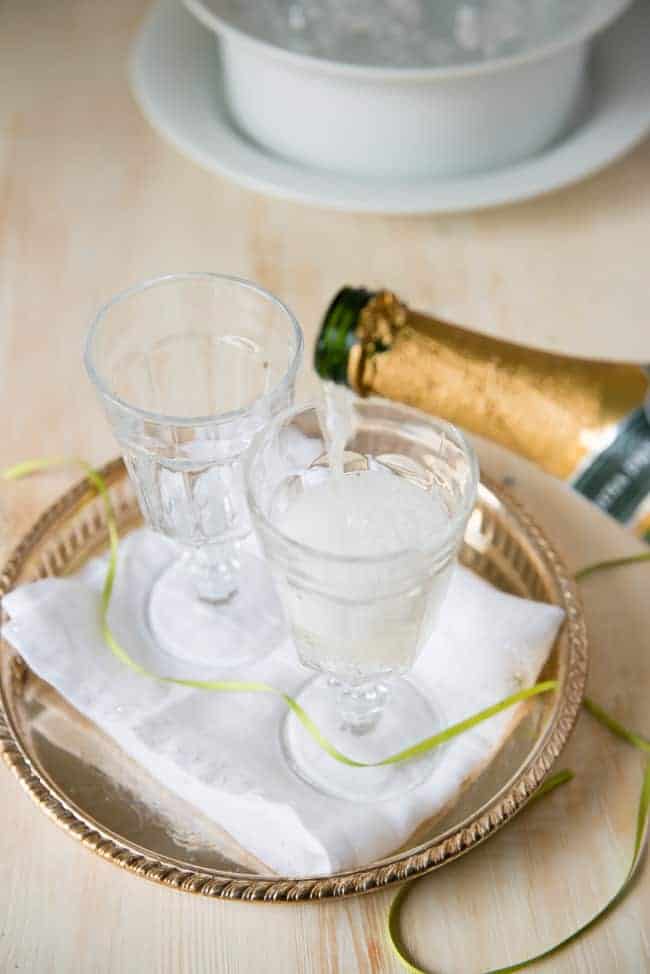 Not your typical beauty ingredient, but a glass of champagne poured all over your hair from roots to ends will boost shine and feel decadent.
8. Honey Cellulite Massage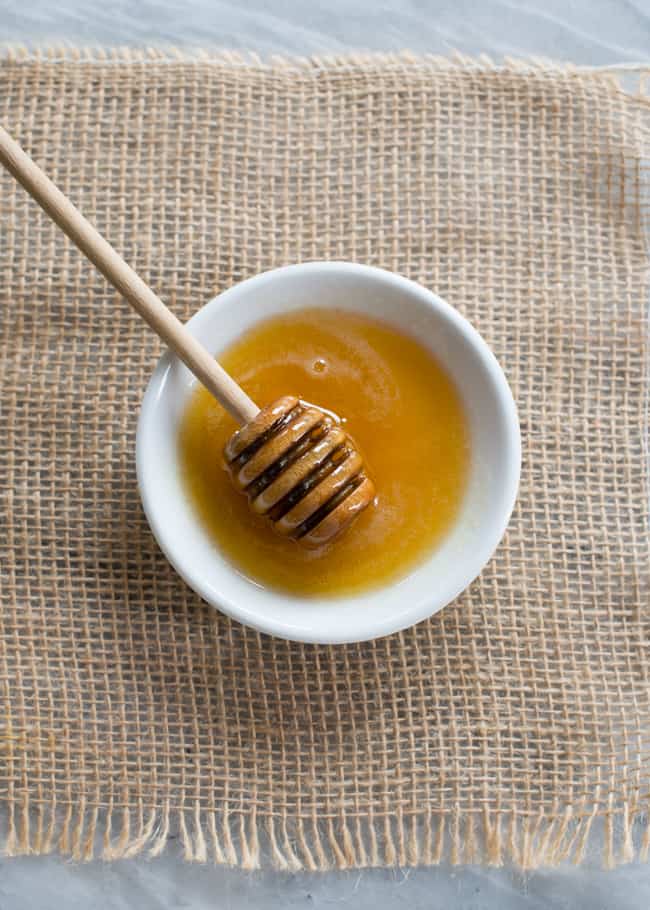 Honey is the sole ingredient for this anti-cellulite treatment. Just two teaspoons on your problem areas and use dry hands to drag the honey back and forth repeatedly.
This 5-10 minute massage with increasing pressure will help force circulation to the area, bringing nutrients and oxygen with it. For an added boost, you can add some unused coffee grounds.
9. Epsom Salt Sore Muscle Bath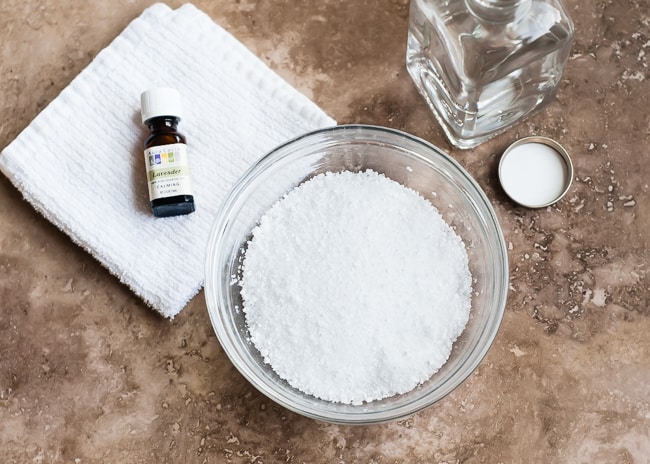 Add a cup of Epsom salt to a warm bath to relieve sore muscles, soften skin and help detoxify the body. Easy to find and easy to use!
10. Aloe Vera Sun Burn Soother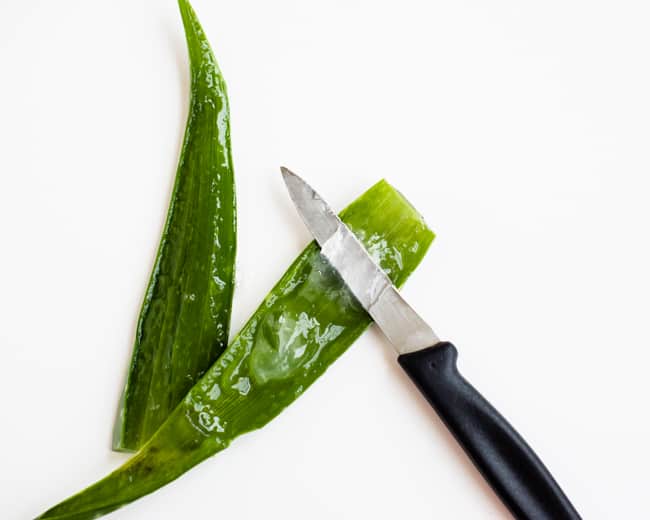 Fresh aloe vera gel can ease the discomfort and pain caused by sunburns.
Do you have any one ingredient beauty recipes you love?
This post was medically reviewed by Dr. Jennifer Haley, a board-certified dermatologist with extensive experience in medical, cosmetic and surgical dermatology. Learn more about Hello Glow's medical reviewers here. As always, this is not personal medical advice and we recommend that you talk with your doctor.
12