You might know the herb Calendula by its more common name, the marigold. This beautiful flower has an amazing history of medicinal and culinary use. The petals are safe to eat and often added to salads or soups, and the oil extracted from the plant has long been used externally as an anti-inflammatory to treat wounds.
The pretty orange herb can be easily infused into tea or oils for dozens of uses. Here are 10 of our favorite recipes and remedies using Calendula.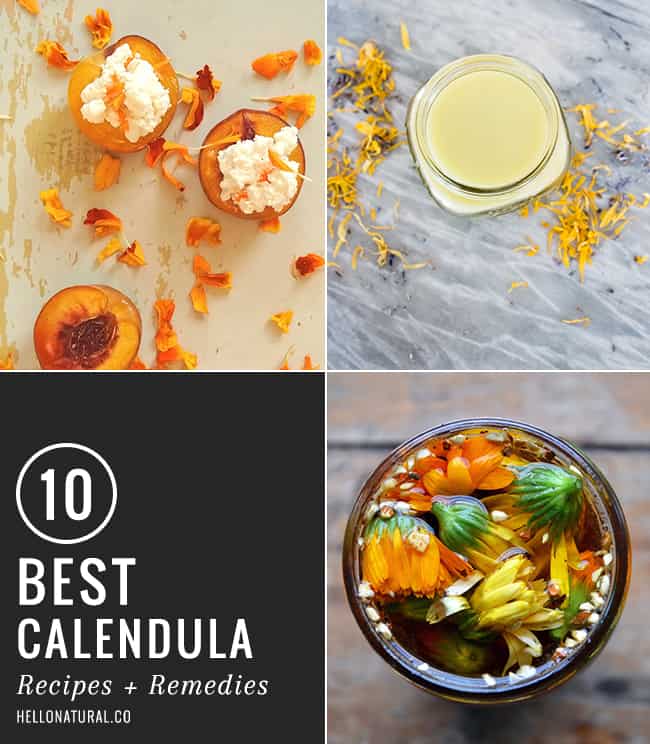 Note: You can find dried calendula flowers in the bulk section of health foods stores and also online.
10 Calendula Recipes + Remedies
[new_royalslider id="128″]
17