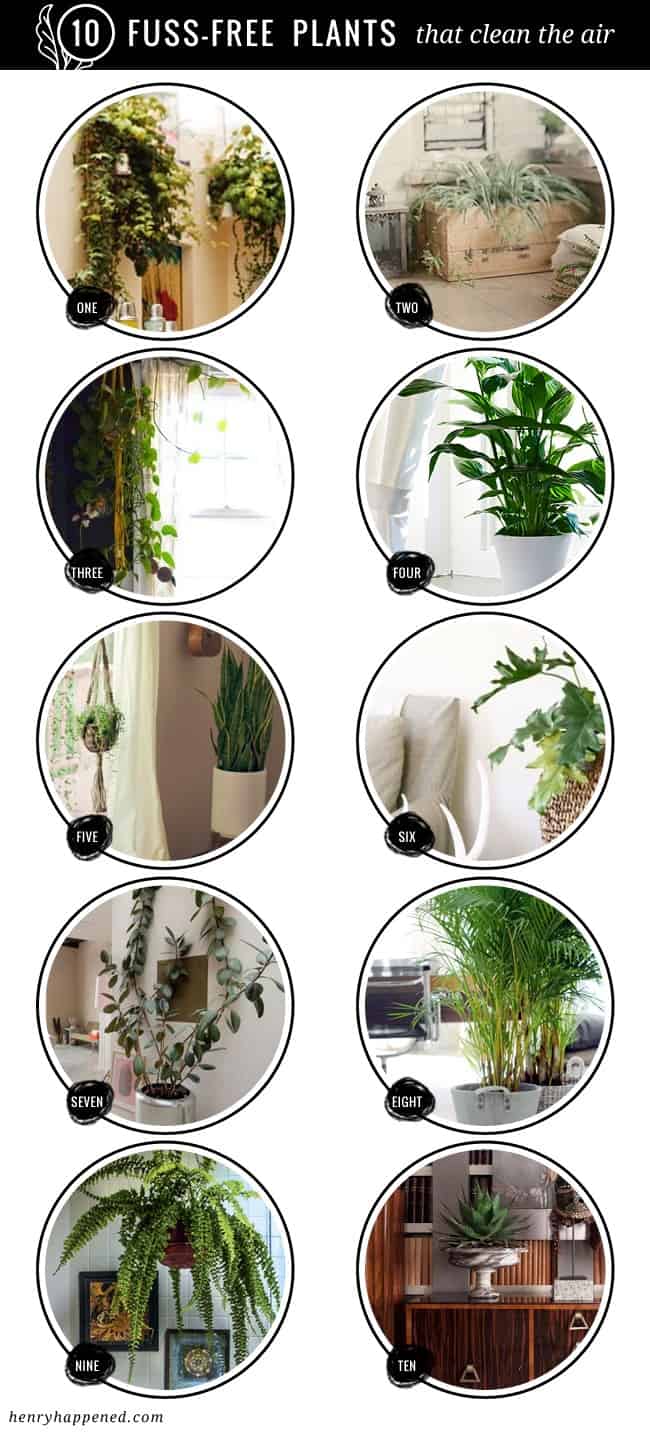 The more I read about 'going green' at home the more overwhelmed I get. The list of things to freak out about is a mile long. Do I need to throw out my mattress and sofa and start over? Who can afford that?
Then at the grocery store, I found a simple first step – plants! My three new pothos plants made me so happy that I started researching and stumbled upon how awesome plants are for your home. So here are two easy first steps for greening your home.
Ventilate – We spend most of our time indoors, where pollutant levels can be 2 to 5 times – and occasionally more than 100 times – higher than outdoors, according to the EPA. So open a window, change your filters, use fans. This is harder to do in the winter, but even a few minutes of fresh air will help.
Grow a houseplant – NASA uses regular houseplants to improve air quality in space stations! Click here for a list of NASA-approved plants that filter out toxic chemicals like benzene and formaldehyde, known carcinogens that get into our homes in many forms, including varnishes, paints, adhesives, carpets, furniture, plastics, synthetic fibers and detergents. NASA recommends having 15-18 houseplants in a 1,800 square foot house.
Load up on house plants and turn your house into a mini green oasis. Plant choices can be overwhelming, so we've picked 10 plants that clean the air and are hard to kill too!
1. English Ivy
The prolific grower removes formaldehyde from the air and can be potted in lots of innovative ways.
2. Spider plant
A very common plant that made NASA's list of top air purifiers. It fights the benzene, formaldehyde, carbon monoxide and xylene in your house. Good thing spider plants can live for decades!
3. Pothos
Consistently rated one of the best houseplants for removing all indoor air toxins, pathos plants are great for the kitchen or bathroom. Pick up a couple of these at the grocery store and let them live up high so their leaves can cascade down.
4. Peace Lilly
The peace lily is beautiful and low maintenance, and it removes yucky stuff like alcohols, acetone, trichloroethylene, benzene and formaldehyde from the air.
5. Snake plant
This one is almost kill proof! A great bedroom plant that helps maintain a healthy amount of oxygen in the air while you sleep.
6. Philodendron
There are several varieties of philodendron, including Heartleaf, Selloum and Elephant ear, all of which made NASA's list. They can live for many years, and they're good at absorbing formaldehyde. They need moderate water and some sunshine.
7. Rubber plant
The rubber plant is a tough little plant – it requires little light and less heat than most house plants. It's known for removing formaldehyde from the air – just don't let your cat eat the leaves because it can be toxic for them.
8. Areca Palm
A great living room plant that loves indirect sunlight by a window, the Areca Palm is consistently rated one of the best houseplants for removing indoor air toxins. Plus it's a great humidifier and easy to care for.
9. Boston Fern
Said to be the best plant for removing air pollutants, especially formaldehyde, and for adding humidity. However it requires more care, needing regular watering and misting.
10. Aloe plant
Not only is the gel of this plant healing, but its leaves also work as a warning, displaying brown spots when the level of chemicals in a room becomes excessive.
Ready to start growing? Here are our green-thumb picks:

157