Natural living is not just about food or body lotions. It's about everything we get in contact with. One thing that's often overlooked: nails. It may seem that they're not as sensitive as skin, but they actually are. And nail polish is often packed with toxic chemicals such as dibutyl phthalate. That's barely pronounceable, how could it be good for you?
Fortunately, there are a few brands who choose to skip such ingredients, and guess what? They're equally (if not more) long lasting and beautifully colored. These are our favorite non-toxic nail polishes currently on the market – in some of our favorite colors for the season.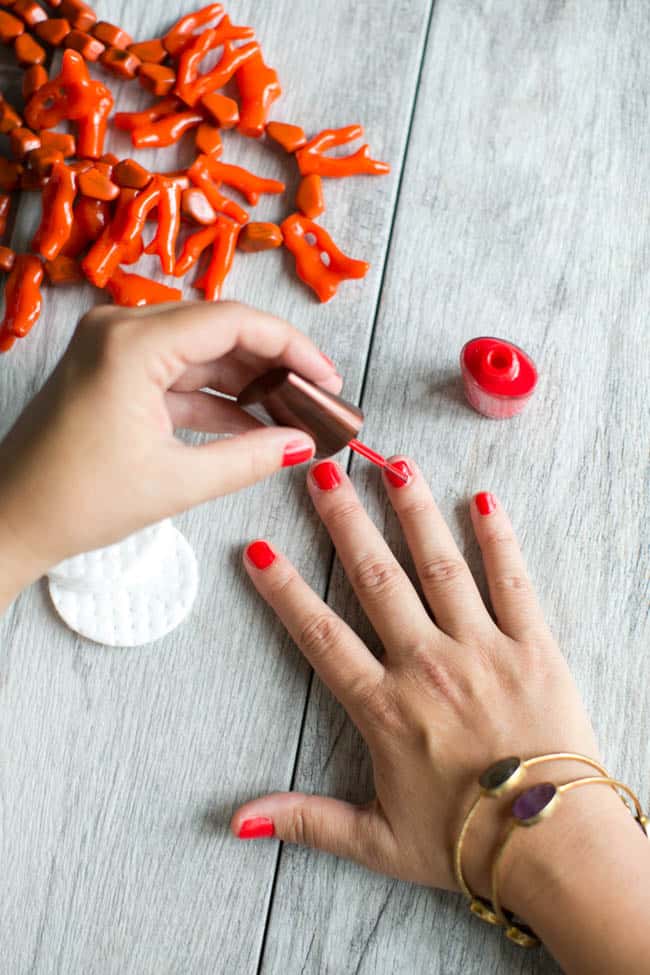 10 Best Non-Toxic Nail Polishes

1. Butter London nail polish // Long lasting and available in an array of pretty colors, Butter London is a classic when it comes to safe nail polishes.
2. Pacifica nail polish // The 7 Free Nail Polish lasts longer than you would expect and it's and void of many chemicals that one would find in traditional nail polish.
3. SOPHi Nail Polish // Non-toxic, scentless, and absolutely beautiful, this nail polish is a lovely addition to your collection.
4. Mineral Fusion nail polish // This long-lasting, chip-resistant nail polish applies flawlessly with our custom, extra-thick brush. 100% vegan and non-toxic.
5. Zoya nail polish // Zoya comes in a wide range of non-toxic options, and we especially love their matte versions.
6. Dr.'s REMEDY // This polish is made with Garlic Bulb Extract, Tea Tree Oil, Wheat Protein and Vitamins C and E, ingredients you would never expect to find in nail polish. Plus it's long lasting, which is always a good thing.
7. Acquarella nail polish // This nail polish is water-based, which makes it a safe, gluten-free option for your nails. You can totally use it on kids, too, not only because it's safe, but also because of how fun the color options are.
8. Benecos nail polish // Free from toluene, camphor, phthalates, and formaldehyde, long-lasting, chip-resistant, they dry as quickly as their less healthful counterparts, and they're even vegan and cruelty free.
9. Piggy Paint polish // A polish that's "natural as mud" and also kid-friendly, but which comes it lovely, adult-friendly shades.
10. Sparitual Nail Lacquer // Sparitual is about slow beauty, with the nail polish being vegan and natural.
6