Most people tend to think of meat as the main source of protein, but there are plenty of vegan and vegetarian protein sources that can be added to any meal. Animal sources (including dairy) are advantageous in that they are "complete" proteins (meaning they provide all the essential amino acids), but some vegetarian protein sources are complete proteins, or can be combined to make one.
Even if some are incomplete, it's important for adult women to get about 46 grams (or 5 to 6 ounces) of protein per day, which can be hard to do if you're not eating meat—or just don't want to be eating it all the time. Since our bodies don't store protein (which helps make hormones, rebuild tissue, and maintain healthy hair and nails) it's important to make sure we get enough daily. Here are some easy, vegetarian ways to do it.
1. Peas
A cup of green peas provides 8 grams, and pea shoots contain about half that. (There are even pea-based protein mixes and bars out there like LARABAR Alt, which uses pea protein rather than milk, soy or whey.) Add peas to your salad, stir-fry or casserole. Pea shoots can be added to sandwiches, wraps, salads and stir-fries.
Try: Sweet Pea Hummus | Slow Cooker Vegetarian Split Pea Soup
2. Greek Yogurt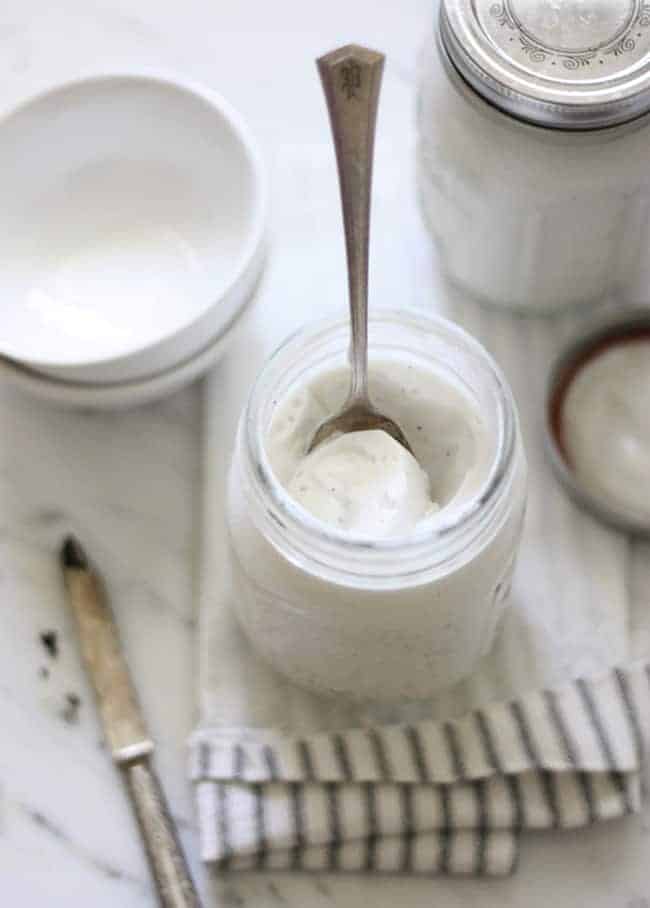 You know it, you love it. It's not just for breakfast parfaits, though. Replace sour cream with Greek yogurt on tacos, enchiladas and nachos, or use it to make creamy sauces and curries. One small container provides about 15 grams of protein.
Try: Coconut Cranberry Greek Yogurt Parfaits | Ginger Chicken Lettuce Wraps with Tzatziki Sauce | Cheesy, Garlicky Roasted Cauliflower Dip
3. Nuts and Nut Butter
Just an ounce of almonds contains 6 grams of protein, and a serving of almond butter includes about the same. Peanuts and peanut butter are slightly higher. We love nut butters in smoothies, sauces or just on an apple. Add almonds, walnuts or cashews to salads for extra crunch!
Try: Homemade Almond Butter + No-Bake Almond-Blueberry Bars | Gingerbread Smoothie with Cashew Milk | Sweet + Spicy Peanut Noodles
4. Quinoa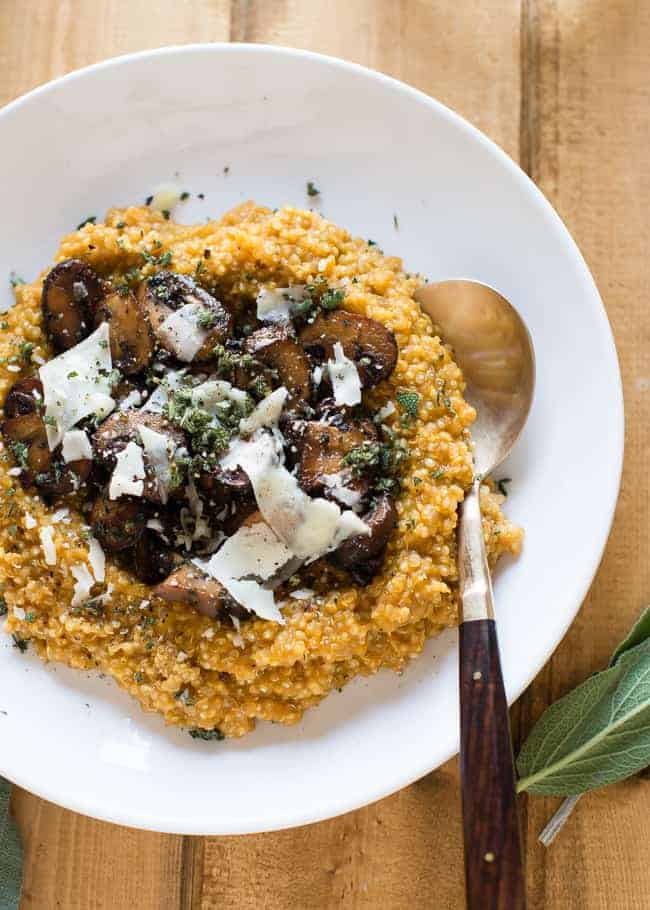 This trendy ingredient is truly amazing, with 24 grams of protein per cup, and is a gluten-free stand-in for grains. Use it instead of rice in sushi, stir-fries and curries, or add to soups, stews and casseroles.
Try: Creamy Pumpkin Quinoa Risotto | Gluten-Free Quinoa Granola with Cranberries and Pistachios | Quinoa Pizza Crust
5. Beans
Dried beans seem daunting, but simply soak them over night, drain and toss in the slow cooker for about 5-6 hours with some water and seasonings. Then portion out, cool and freeze. Voila: you can add anywhere from about 8 to 20 grams (per 1/2-cup serving) to anything from soup to dips to salads.
Try: Chickpea + White Bean Chili | Caramelized Onion + Parnsip Soup with Chickpeas | Quick Chickpea Stirfry
6. Hummus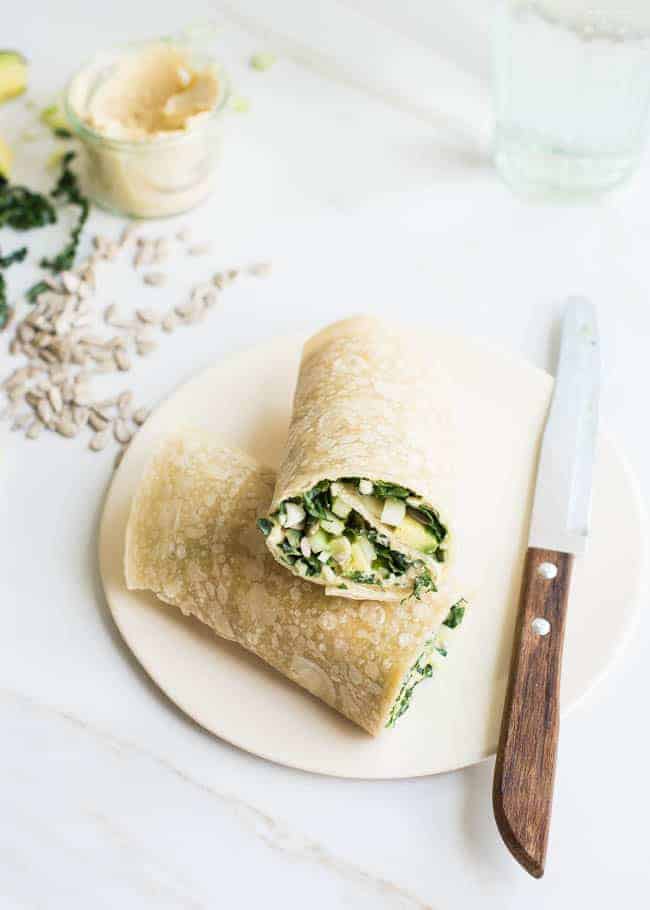 This is technically under the "beans" category, but hummus is so underrated it deserves its own section! Don't just relegate this puree to dip duty; it has about 5 grams of protein per 1/4 cup that can be used on sandwiches or wraps, in meal bowls, or even to make vinaigrette.
Try: Kale, Avocado + Hummus Wrap
7. Tofu
Half a cup of tofu provides about 10 grams; add silken varieties to smoothies, or firm (cubed, marinated and baked) to sandwiches, salads or wraps.
Try: Thai-Style Spiralized Veggies with Tofu | Sheet Pan Tofu & Veggie Dinner | Spicy Tofu Chili
8. Eggs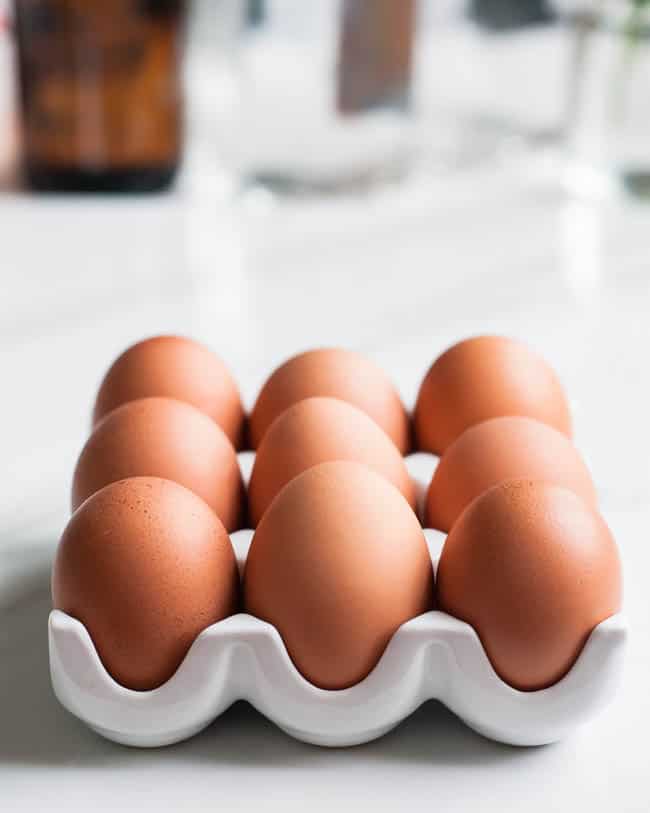 It would be hard to find an easier way to add 6 grams of protein to breakfast, lunch or dinner. Eggs for breakfast is a no-brainer, and eggs (poached, boiled, scrambled, etc.) can easily be added to salads, sandwiches, burritos, tacos, veggies…basically anything! Just watch your cholesterol and saturated fat intake if you're going the egg route.
Try: Breakfast Burritos | Simple Kale Frittata
9. Cottage Cheese
Dish up a small bowl with dinner or lunch, or eat one with some berries for breakfast or a snack. You can even use it to sub for ricotta in lasagna, or in smoothies and meal bowls! Just 4 ounces contains 13 grams of protein!
10. Pumpkin Seeds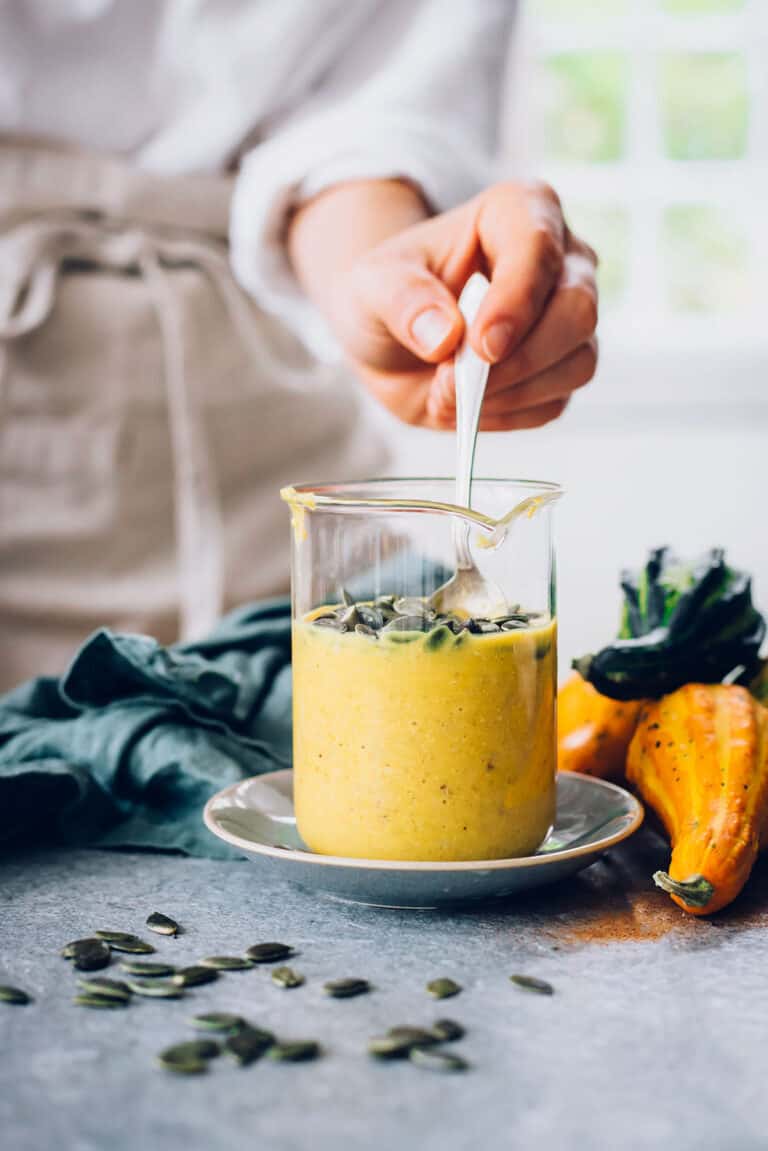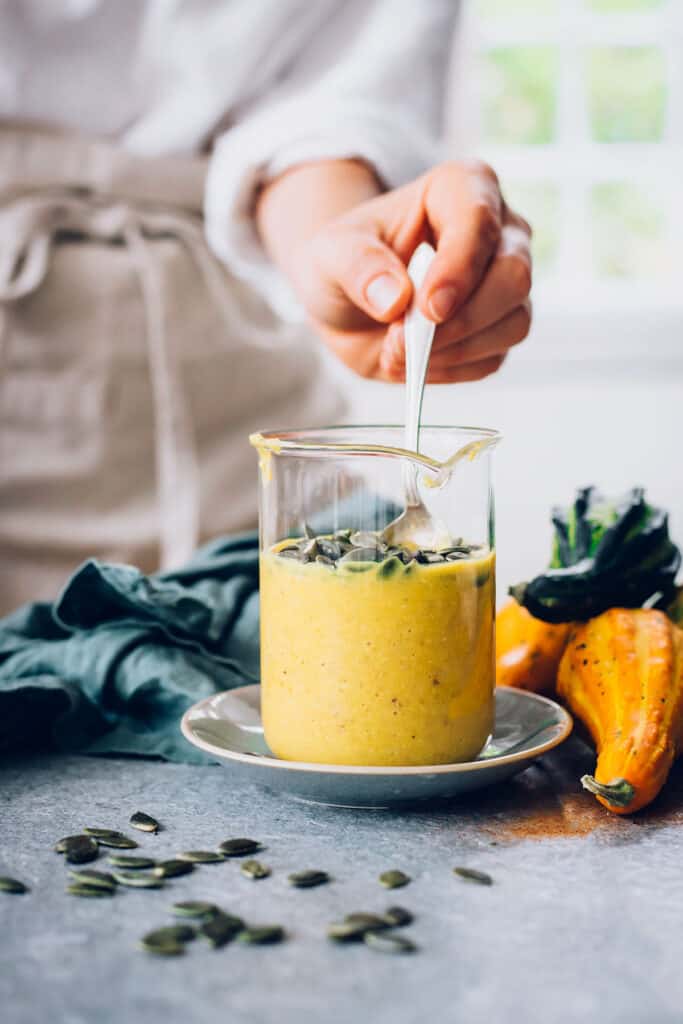 Snack on them, and/or throw 'em on (and in) everything. Smoothies, salads, stir-fries, meal bowls, cereal, granola, etc. Sweet and savory recipes alike will get a (5 gram) protein boost from just an ounce of seeds. Make sure to buy them raw to avoid extra salt, or roast your own!
Try: Glowing Skin Salad with Detox Dressing | Grain-Free, Gluten-Free Muesli | Power Pumpkin Seed Smoothie
1