So you decided to eat healthy in 2016, but then work interfered. It's 3pm and suddenly you're hungry in the worst way. And ready to devour that package of pretzels and down a Diet Coke. Because who has the time to step away from the desk and get an actual healthy, energy boosting snack? Uhm, you do.
We've put 'win at snacking' as one of our #glowgoals for 2016. And here's why: healthy snacking doesn't have to take a lot of time to make or space in your bag. You just have to do a tiny bit of planning ahead because you know that whole 'fail to plan' saying? Yeah, kind of true.
Read on for our favorite snack solutions that will energize you in the healthiest of ways.
10 Energy-Boosting Snacks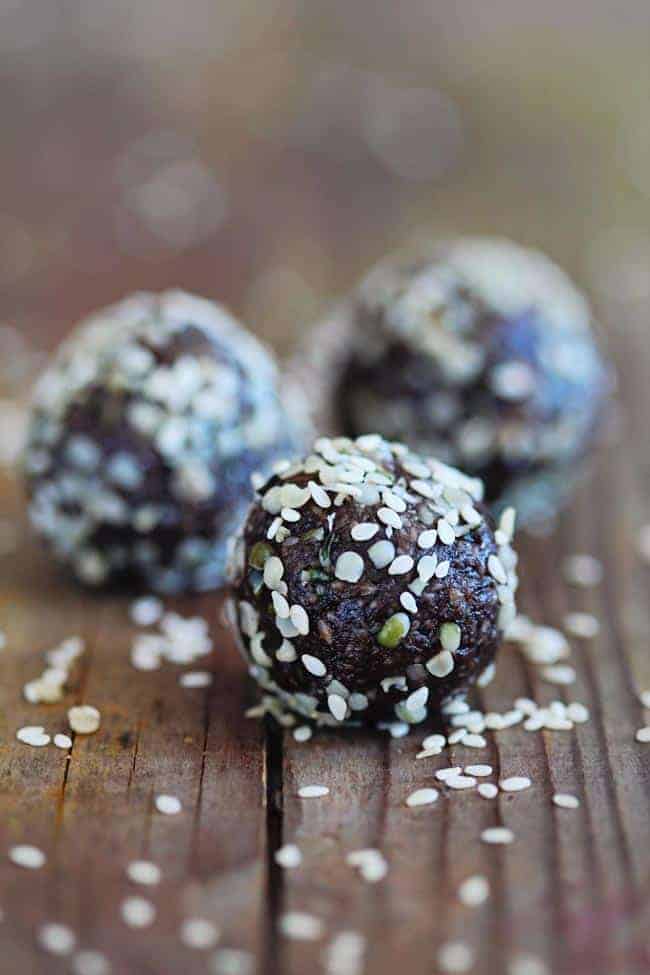 1. Tahini power balls. These concentrated balls of energy will boost you right up! Plus you can conveniently make them ahead in bigger batches.
2. Instant chia pumpkin pudding. This recipe from Two Purple Figs combines the fiber-filling benefits of chia with the convenience of quick-to-make pudding. The fact that it's gluten free, vegan and paleo make it an even better choice.
3. Shrimp cocktail. These are very few calories in the actual shrimp while the sauce features antioxidants that will boost your energy levels. Get the recipe on She Wears Many Hats.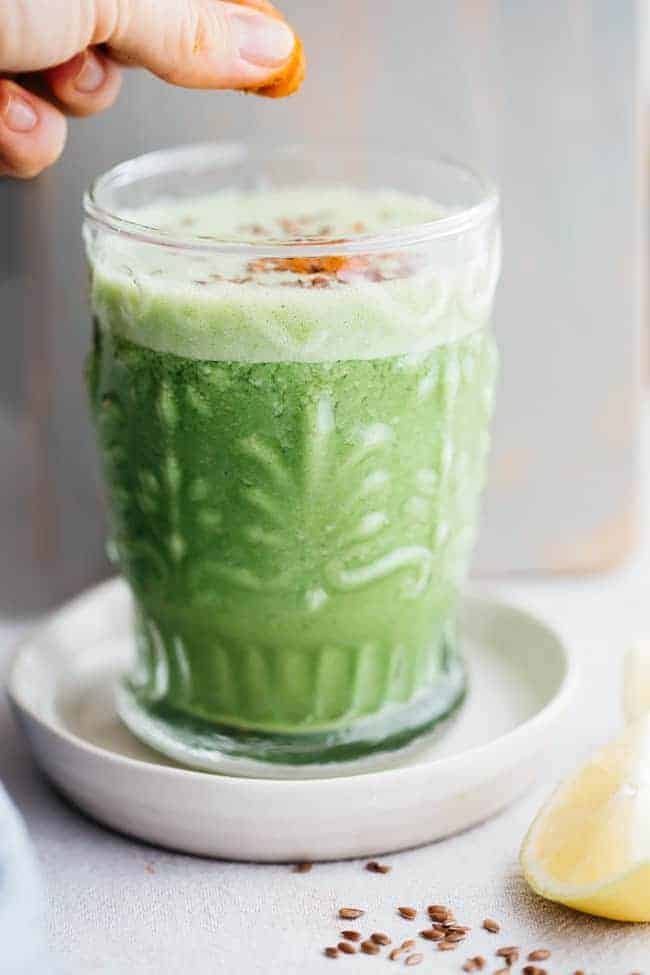 4. Spicy mixed greens smoothie. Most smoothie are good for you, but this one will also energize you. Lemon and cayenne do the trick. You can also blend with green tea instead of milk for a caffeine boost.
5. Falafel spiced deviled eggs. Skip the mayo from traditional deviled eggs and try this recipe from Kitchen Konfidence for quick afternoon protein boost. This also doubles as a nice festive appetizer!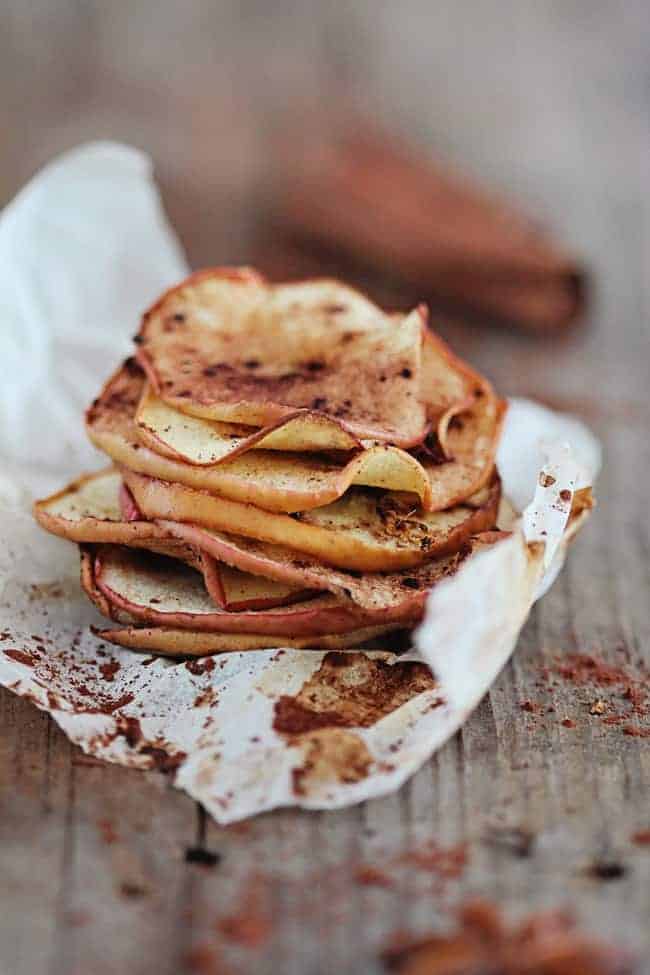 6. Apple chips. If you must have chips, stay away from the salty, chemical-packed store bought stuff. Opt for energizing apple chips sprinkled with cinnamon instead.
7. Roasted chickpeas. Try this recipe when you crave something sweet. You'll get fuel from the fiber and protein without the guilty feeling after.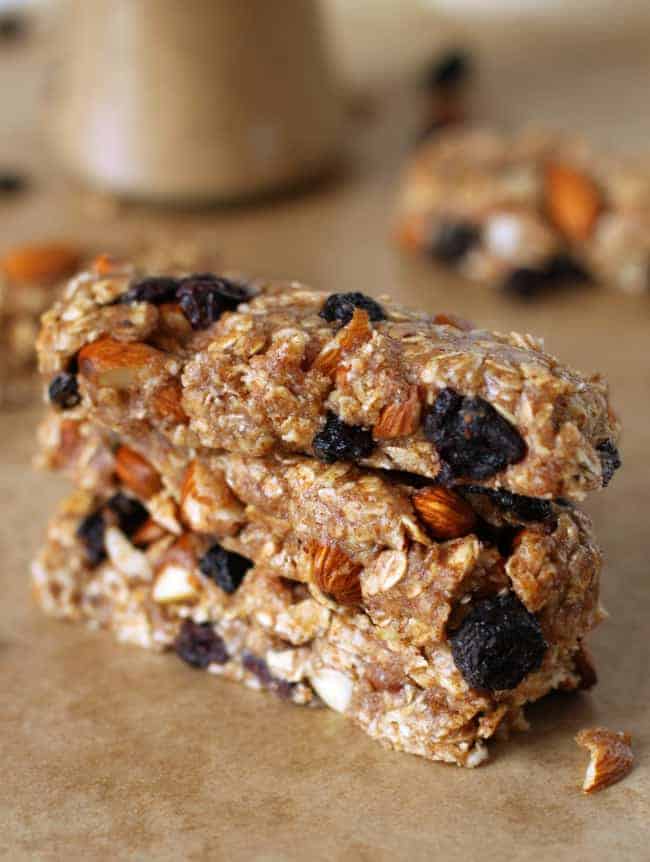 8. Energy bars. Chewy no-bake almond blueberry granola bars come in are incredibly quick and easy to make and they're packed with protein from almond butter and oats for fiber. And as a bonus, they're naturally gluten-free and vegan!
9. Trail mix. There's a reason this mix of nuts and seeds is called a "trail" mix – it's energizing even when you're doing extra physical effort. Get the recipe on Practical Pantry.
10. Whole grain crackers. Sometimes you just can't do it without your cheesy crackers! Replace them with this homemade, whole grain version from Sagely Sweet.
0