Clean eating doesn't have to be boring. There are plenty of foods you actually want to eat that will help you stay on track throughout the day. Here are our favorite healthy snacks for clean eating; they'll keep you full without making you feel sluggish.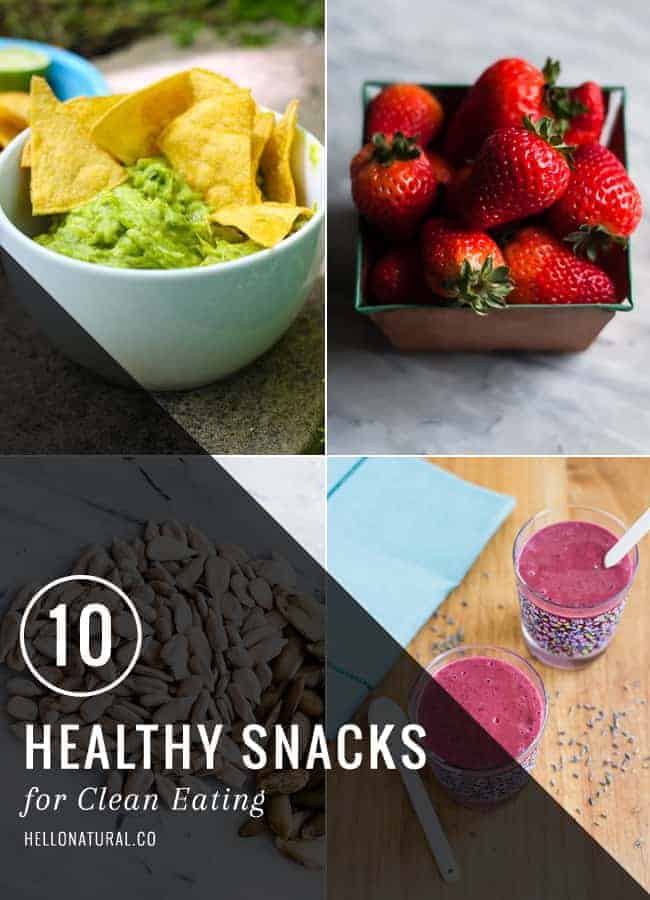 1. Pineapple with Coconut
Slice up some ripe pineapple and top with unsweetened coconut shreds or flakes. It's like a pina colada…without the booze (and the extra calories).
2. Berries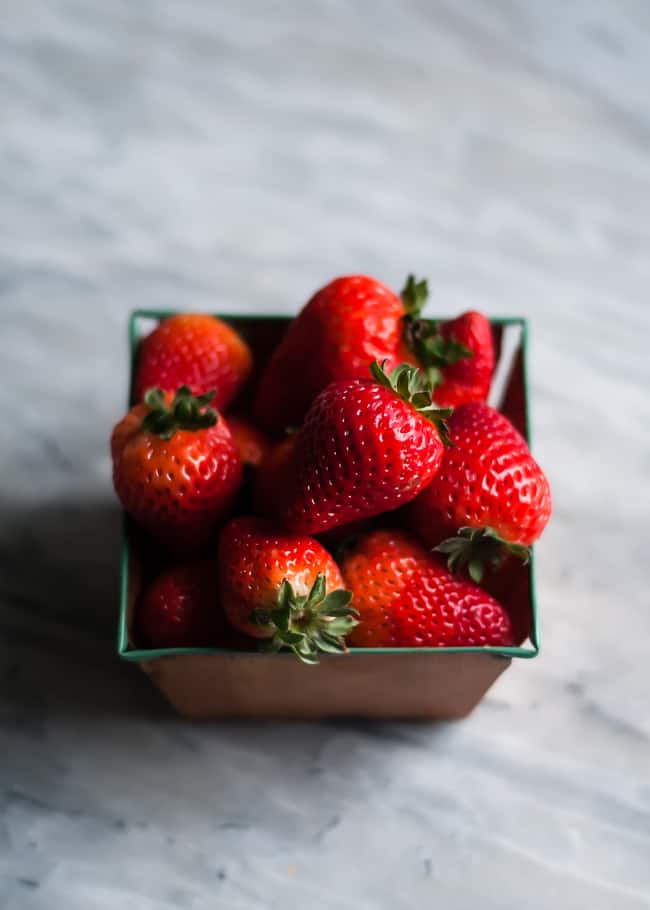 Sure, berries are full of antioxidants, but they also contain fiber, which helps you feel full longer. If you have a sweet tooth, this is a perfect snack for you. Sprinkle on a few raw, sprouted almonds if you need more texture.
3. Veggie or Fruit Chips
Homemade kale or apple chips satisfy the urge for something crunchy. Add savory seasonings to your veggie chips and you'll fend off the salty cravings, too.
4. Apples
Apples have an unbeatable crunch, and their sweet-tart taste always hits the spot. Pair them with a little tahini, sunflower seed butter or unsalted almond butter for an afternoon energy boost.
5. Flax or brown rice crackers with guacamole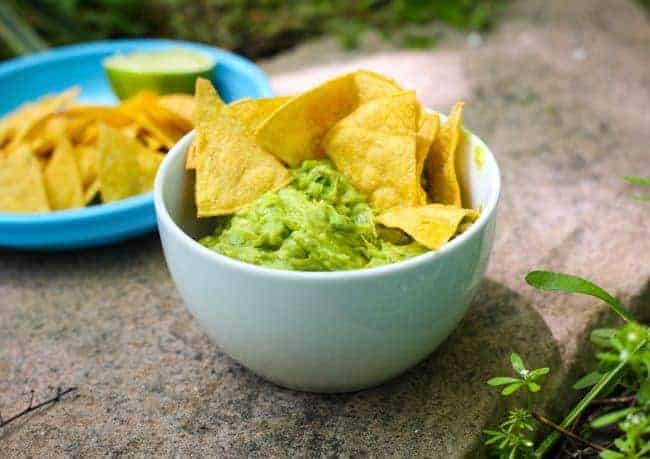 Once you start snacking on crunchy flax or rice crackers topped with guacamole, you won't even miss chips and dip. For a guac with less fat, try this asparagus version (pictured above).
6. Coconut milk yogurt or kefir with cinnamon
The cultures in coconut yogurt are good for your gut and perfect for those who love creamy desserts. Add beauty-boosting cinnamon for even more flavor.
7. Healthy Smoothies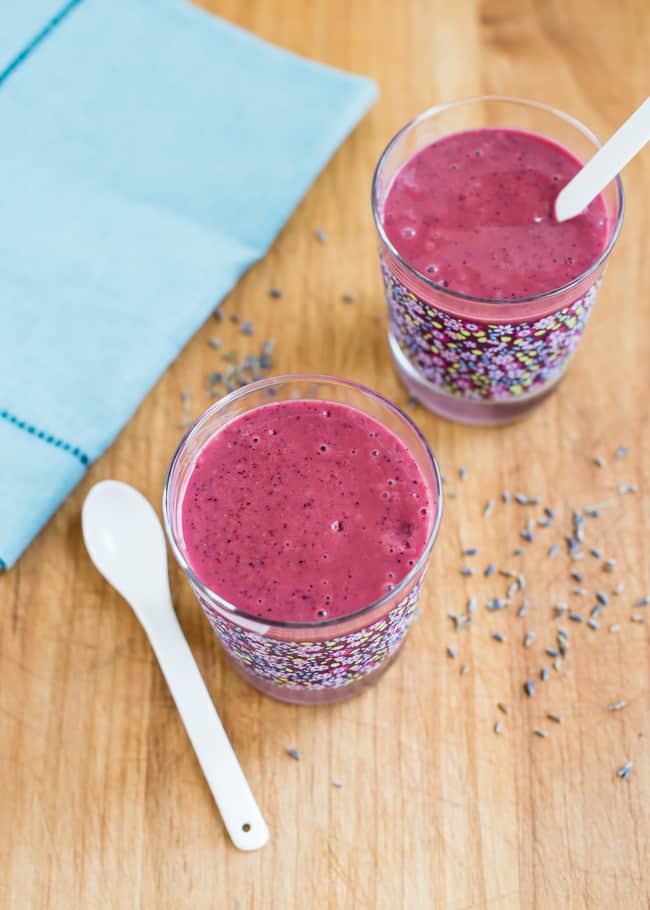 You don't even need to get out the blender every time! Learn how to prep a week's worth of smoothies, and a month's worth of berry-banana-spinach smoothies. We've got even more healthy smoothie recipes here! (Including the lavender-berry one pictured above.)
8. Green drinks
Kale, spinach and other greens are easy on the liver and full of fiber to keep you full. When you're sick of salad, blend them into a green smoothie or juice.
9. A Handful of Seeds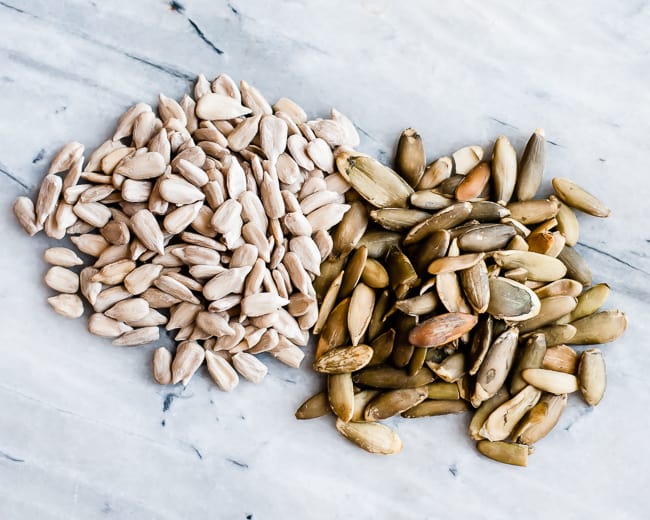 Pumpkin seeds are packed with fiber, magnesium and protein. And sunflower seeds have vitamin E, copper and B vitamins.
10. Chia Protein Balls
When you want chocolate, you want chocolate. Luckily, these chocolate chia protein balls are a healthy option.
3