Are you into holiday-themed nails? I've decided that nail art is the new Christmas sweater. Why stop at plain ol' red nails? I want some Christmas pizzazz! Like a white tree or a glittery Santa hat. And if it can be made with two strips of tape shaped like a V, then I am all over it. At least on one nail anyway… That's all the patience I have.
Most likely, I'll end up with a natural manicure and some nice DIY cuticle oil. But! Others with more patience to attempt all 10 nails should check out these easy holiday nail ideas. No major nail artistry is required, and no fancy tools either. Now you can wear your awesome nails with your craziest Christmas sweater and blow everyone away!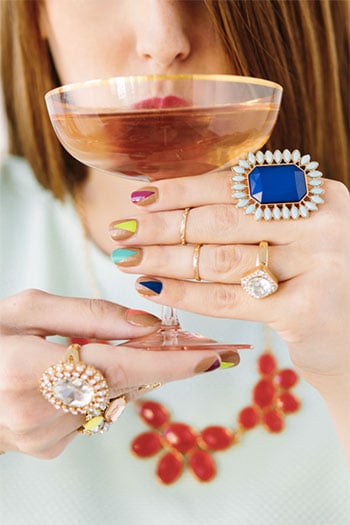 If you're not one for classic holiday colors, this modern Christmas tree mani is for you! With some washi tape and plenty of bright colors, you've got the perfect accessory to any outfit.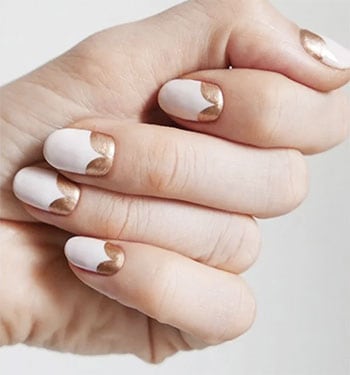 Add some rose gold to your New Year's Even manicure and you will surely wow! This nail art looks festive and romantic at the same time, which is perfect if you're spending the passing into the new year with your better half.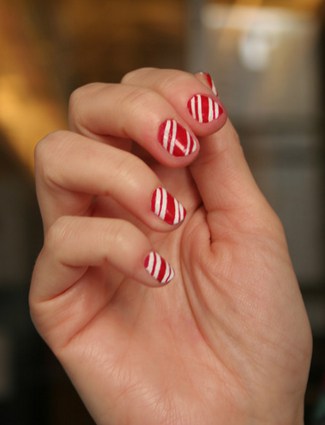 Christmas equals candy canes, so a mani inspired by the sweet treat is in order! You only need red and white stripes for a ready-to-party look! If, like me, you're not patient enough for that, even an accent nail will suffice.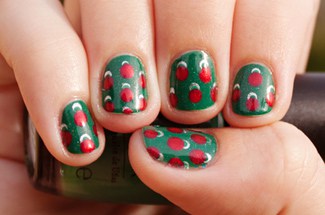 Go all out and spread the holiday cheer with bauble nail art! Easy to do, with just some red polish dots on a green base.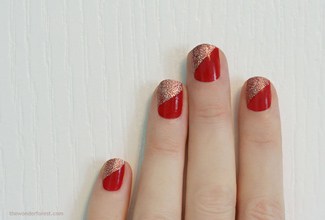 Geometric nails in red and glitter are festive, but also on trend! The best part is that you can get that Instagram look with just some washi tape to divide your nails.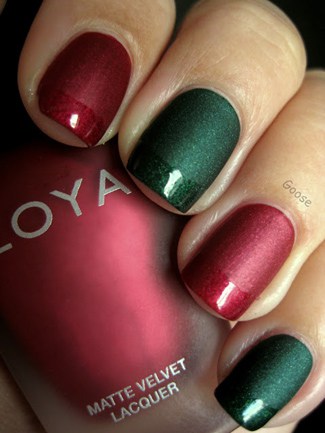 Using the matte versions of the epitome colors of Christmas, this mani is stylish and classy. The tips are painted glossy, to add some texture.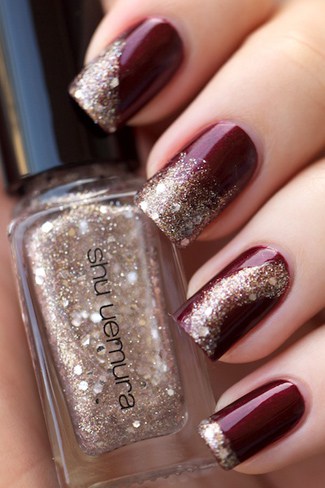 Sophisticated bordeaux meets glittery accents in a perfectly festive mani. Best shown off while holding a glass of Bordeaux!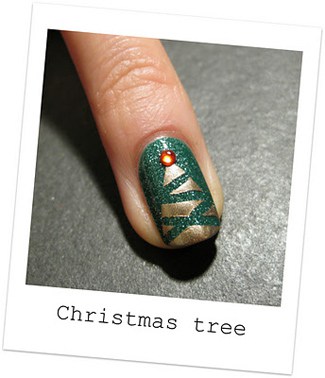 Playful but still grownup, this nail art design reinterprets the Christmas tree in a modern manner. This is another design that would look impressive even as an accent nail.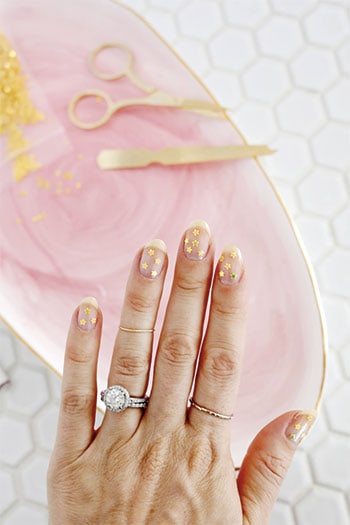 If you want to keep your holiday mani relatively natural – but still totally festive! – go for this easy star-studded version that uses gold confetti and a clear coat.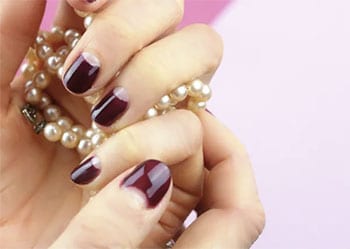 These half moon nails are an elegant manicure you can wear for both Christmas and New Year's! It uses a single, strong color, along with a base coat, but it looks so fancy!
8