Are you into holiday-themed nails? I've decided that nail art is the new Christmas sweater. Why stop at plain ol' red nails? I want some Christmas pizzazz! Like a white tree or a glittery Santa hat. If it can be made with two strips of tape shaped like a V, then I am all over it. At least on one nail anyway. That's all the patience I have.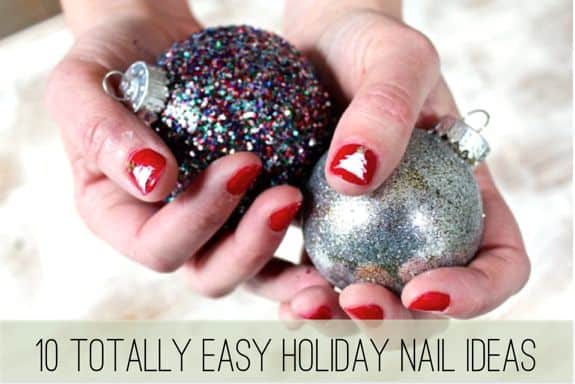 But isn't this the best shade of red? $2 Sally Hansen Xtreme wear in Cherry Red. Love.
Others with more patience to attempt all 10 nails should check out these easy holiday nail ideas. No major nail artistry is required – just red, green and glitter. Now you can wear your fancy nails with your craziest Christmas sweater and blow everyone away.
1