I have somewhat of a love/hate relationship with rotisserie chicken. I love buying them. Easy + dinner = happy mom. There's no cook time (perfect for summer) and, let's be honest, it tastes amazing. But when I get home, I always find myself looking at the bird completely stumped. What should I do with it? Good news: there are plenty of ways to make the meat work for 2, or even 3, meals. Use it on pizza or in hearty soup or a quick salad. Here are 10 of our favorite (easy) recipes.
10 easy rotisserie chicken meals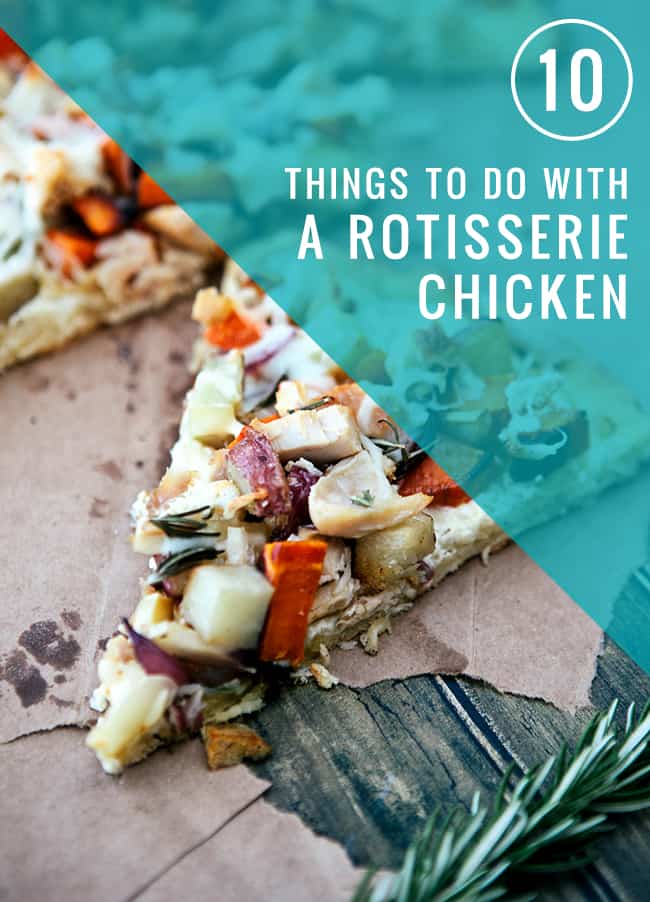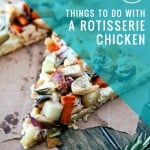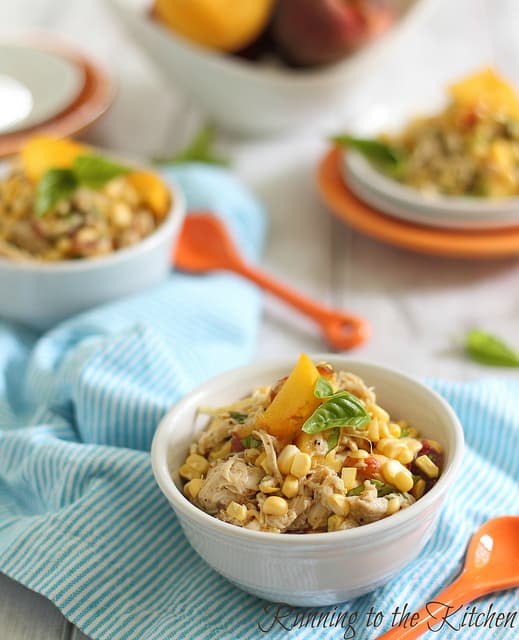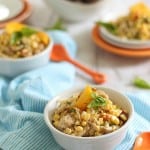 Sweet corn, peach & honey mustard chicken salad
This salad from Running to the Kitchen mixes sweet and spicy, making use of any leftover chicken you may have.
Get the recipe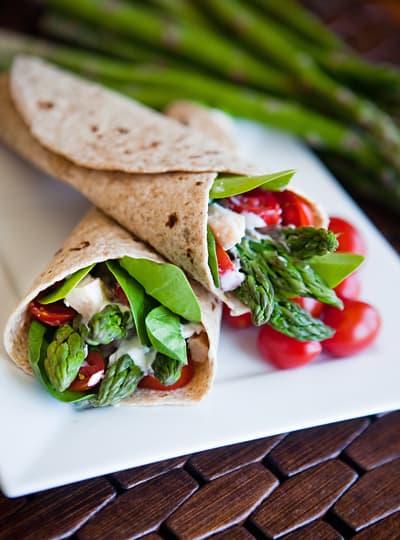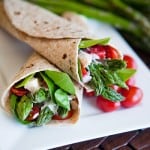 Chicken asparagus wrap
If you love asparagus, you'll love these wraps from Some the Wiser. They feature chicken, basil and green onions, and they're really refreshing for spring.
Get the recipe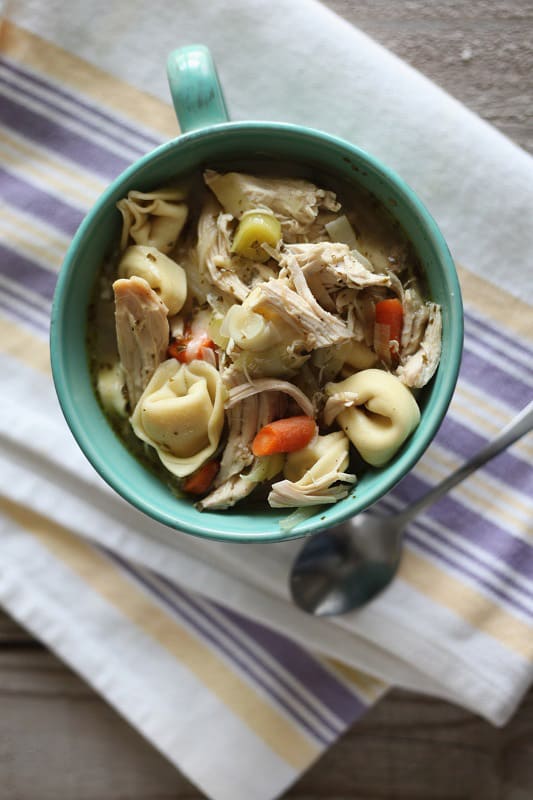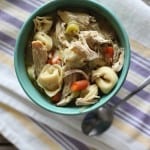 Chicken pesto tortellini soup
Soup is a great way to use leftover rotisserie chicken, and Dharma Anchor shows us how to make a delicious one with butter, leeks and cheese tortellini.
Get the recipe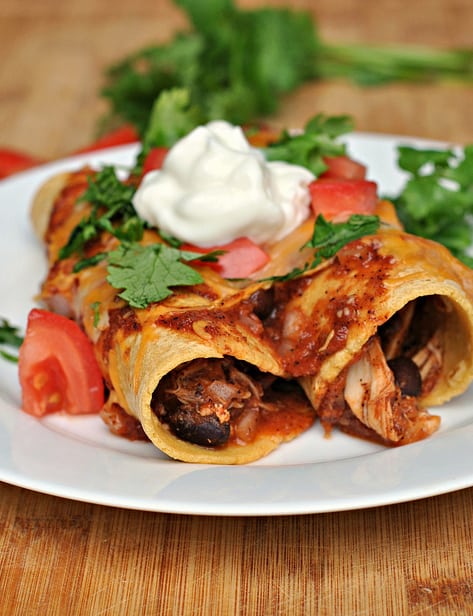 Chicken echiladas
An easy recipe from Prevention RD, which doesn't take more than 20 minutes to put together.
Get the recipe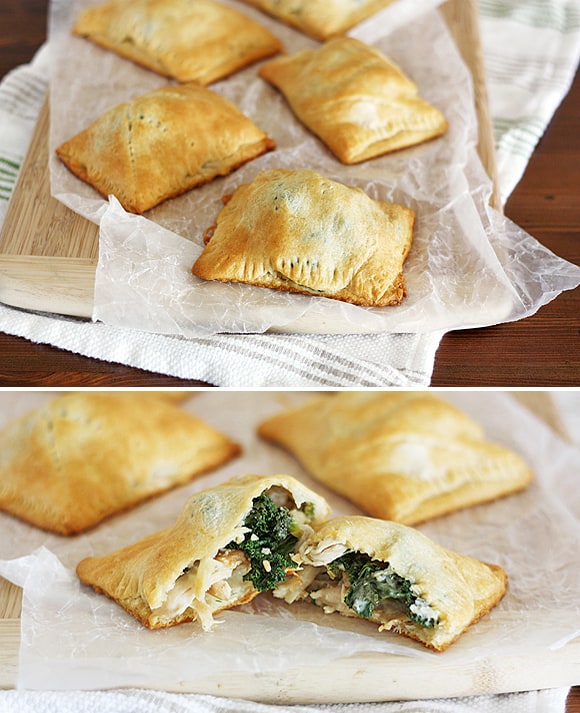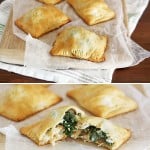 Chicken Kiev & kale pockets
When crescents are filled with kale, garlic, herby butter and chicken, they're more than delicious! Get the how-to on Tablespoon.
Get the recipe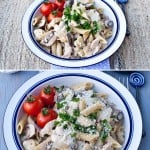 Penne with chicken & mushrooms
Pasta is always a good option to make use of leftovers! The FOODjimoto recipe mixes chicken with mushrooms, cream cheese and wine, and it looks simply delicious.
Get the recipe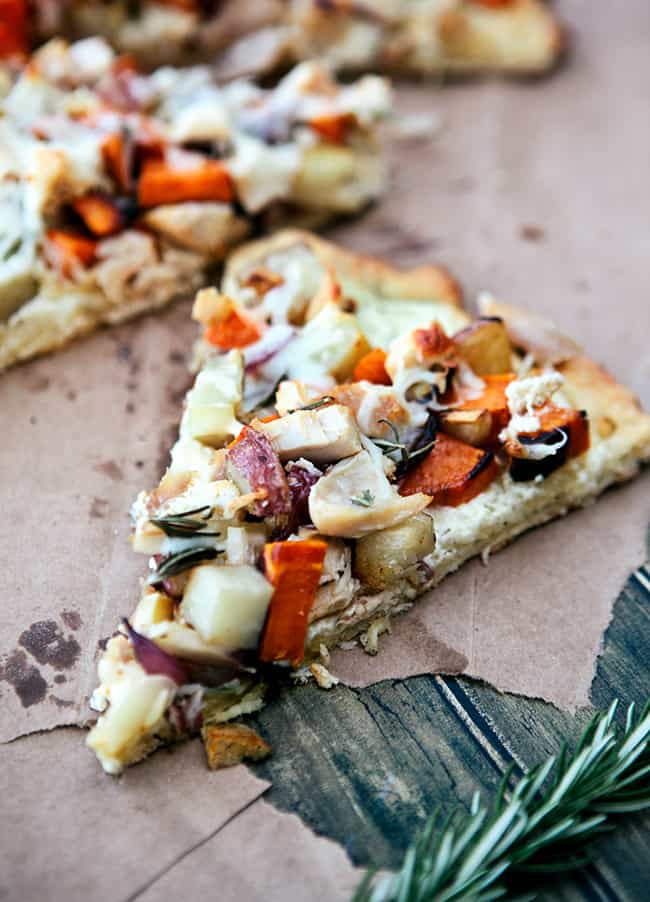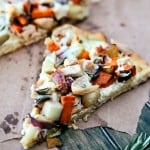 Vegetable pizza with chicken
Just like pasta, pizza is great at using leftovers! And not just chicken, but also any other veggies you might have at hand.
Get the recipe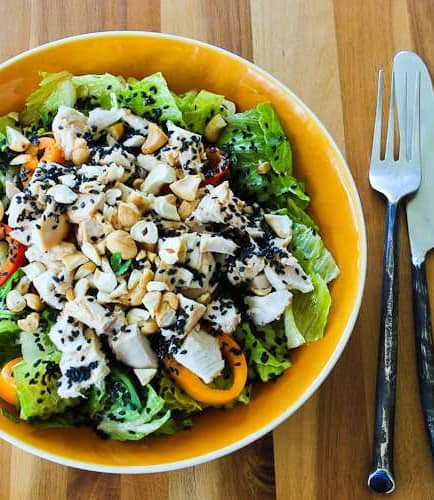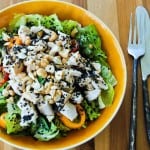 Asian chopped salad
The recipe from Kalyn's Kitchen asks for chicken, lettuce, sweet peppers and sugar snap peas. It's sweet and delicious, but still light.
Get the recipe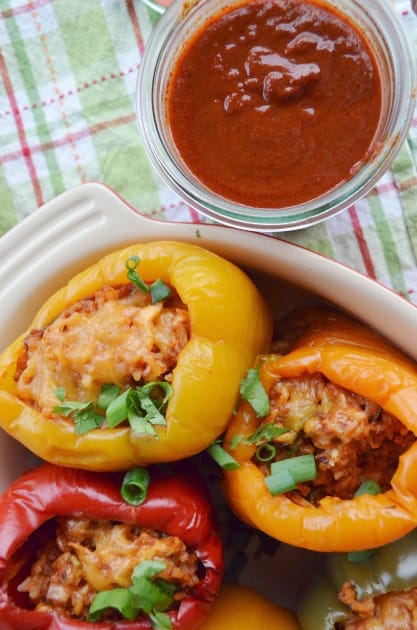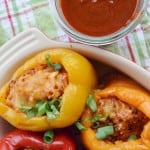 Chicken enchilada stuffed peppers
This Food Fanatic recipe is for the slow cooker, which gives you plenty of time to go on with your day. With chicken instead of ground beef, these stuffed peppers are healthier too.
Get the recipe
0