Recently we hosted a day of makeup makeovers with BeautyCounter and caught a few behind-the-scenes tips from natural makeup artist Abigail Spilburg. We love BeautyCounter's mission to create safe, beautiful skincare and makeup products. Admittedly, the brand is taking up more and more space on our bathroom counters!
While each lady got a specific makeup application for their face shape and coloring, we listened in for tips that every gal should know. From mastering the smokey eye to the right way to apply eye concealer, here are 10 makeup artist secrets to take your makeup application to the next level.
10 Natural Makeup Artist Secrets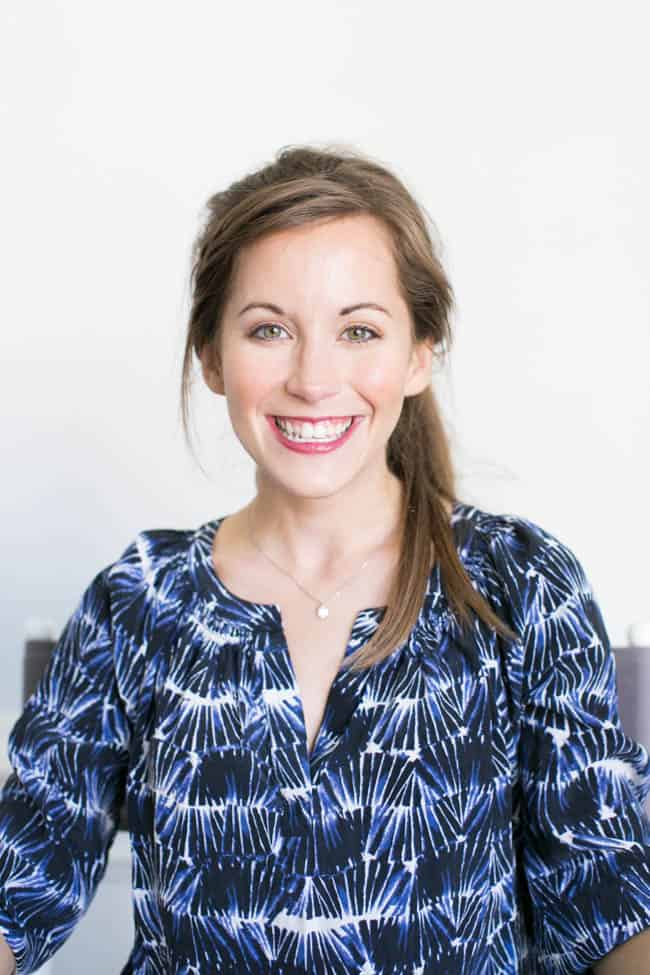 1. To avoid any color streaks, make sure moisturizer and other skin treatment products are dry before starting your makeup application.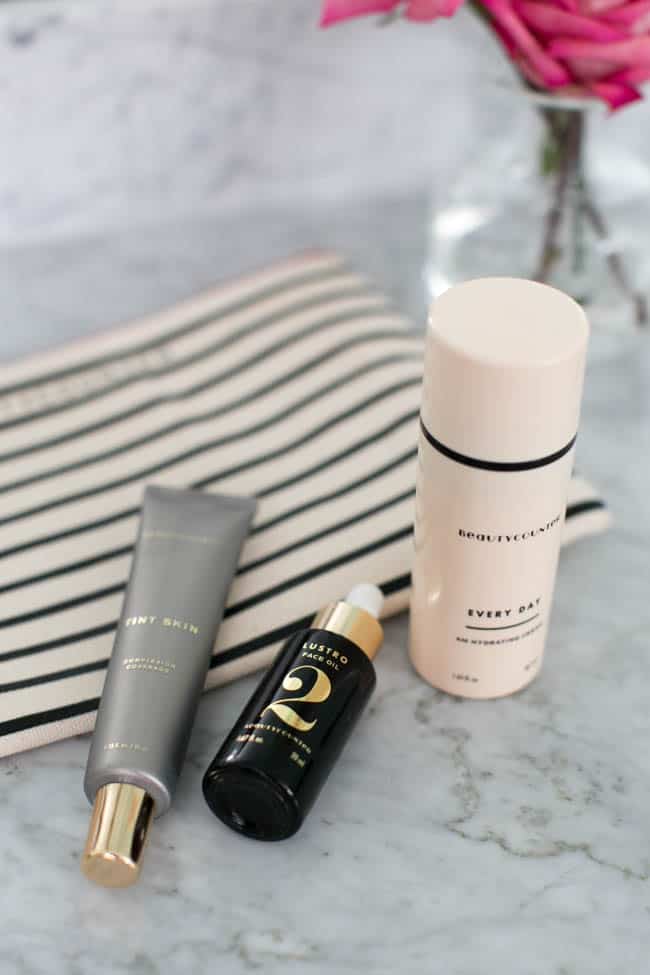 2. When applying makeup, don't start with your Tint Skin Complexion Coverage. Always begin by applying your eye makeup. This way, if product drops down, you can clean up your skin without messing up your foundation—that can be applied right after the eye makeup is finished.
3. A bronzed glow is always fun and spirited. Browns, golds and corals are a fun combo for the summer months. Brushing on a contour to add dimension and lift the cheek bones will help elevate the lift of the face. To do this, take a bronzer and start at the top of you ear and brush down to the center of your cheek. Every cheek bone is different so this may not work for you. Note you can always visit your favorite cosmetic girl and ask her advice for the perfect contour.
4. Don't forget to apply Touchup Skin Concealer Pen on your eyelids, allowing time for it to dry before adding eye shadow. It works as a great primer, covering up redness and other imperfections to create an ideal base to showcase our Color Shade Eye Duos.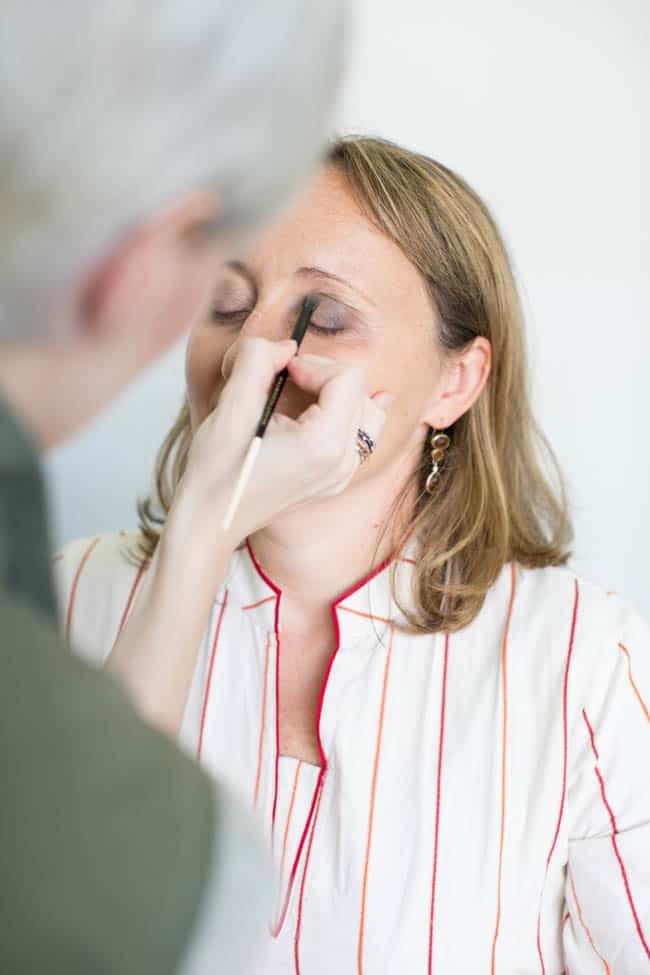 5. Four steps for a perfect smokey eye: highlight, lid, crease and corner. Use a neutral color (I use a light pink usually) for the lid. Use a white (with or without glitter) to highlight underneath the eyebrow. Use a medium pigmented color in crease of your eye with back and forth movements (like a windshield wiper). And finally take the darkest color (black or navy) and apply to the outer corner and work your way inwards.
6. Draw our Color Outline Eye Pencil on your hand for a moment to warm it up and therefore soften it slightly right before application—it will go on even more easily and seamlessly.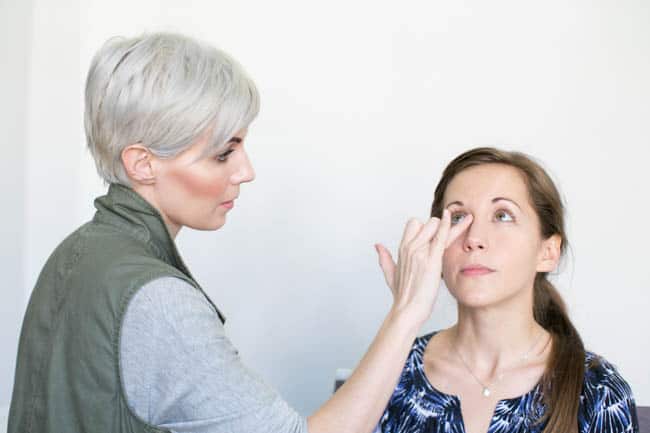 7. Apply Touchup Skin Concealer Pen in an inverted triangle—not in a crescent shape—below the eye. Start at the inner corner with light, downward strokes and then gently pat with your ring finger to blend. Using your ring finger is key because it's the weakest digit and therefore will naturally apply the least amount of pressure on the delicate under-eye area.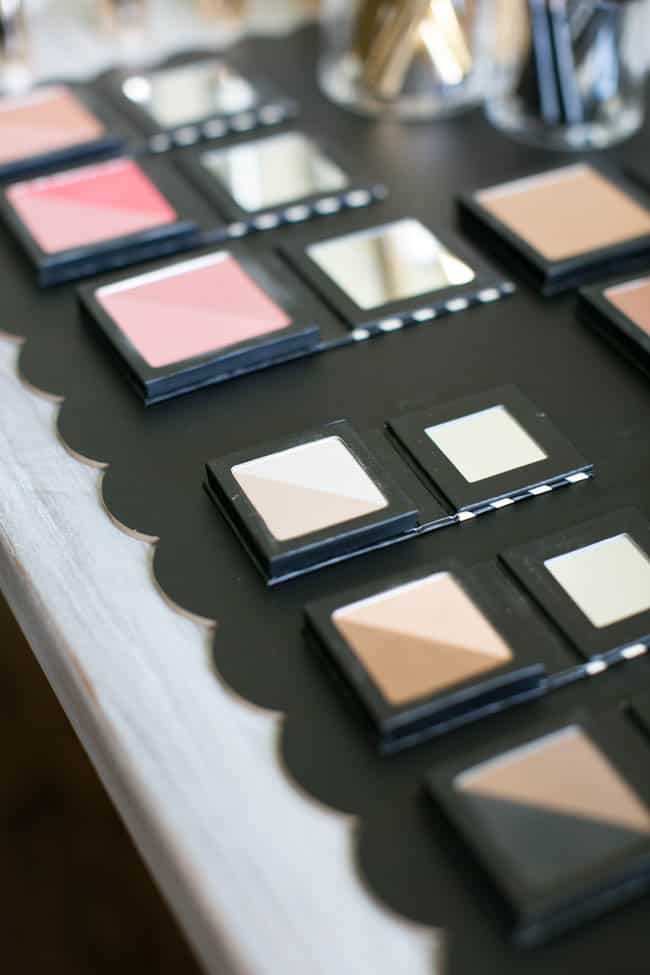 8. If you have deep set eyes, something extravagant won't show so go with a natural look. Use light colors on the eye to help pop out the eye shape. Lining underneath the eye brings out the shape and adds definition.
9. Before applying our Color Define Brow Pencil, pull skin taut at the outer corner of the brow, lifting out and up. You never want to pull downward or straight out, which can drag down your face. Comb the hair up from the inner to outer corner to finish the perfect drawing canvas.
10. It's all about the lip! Pick a bold color that suits your eye color and skin tone. Don't be afraid to flaunt a colored lip especially with a neutral eye.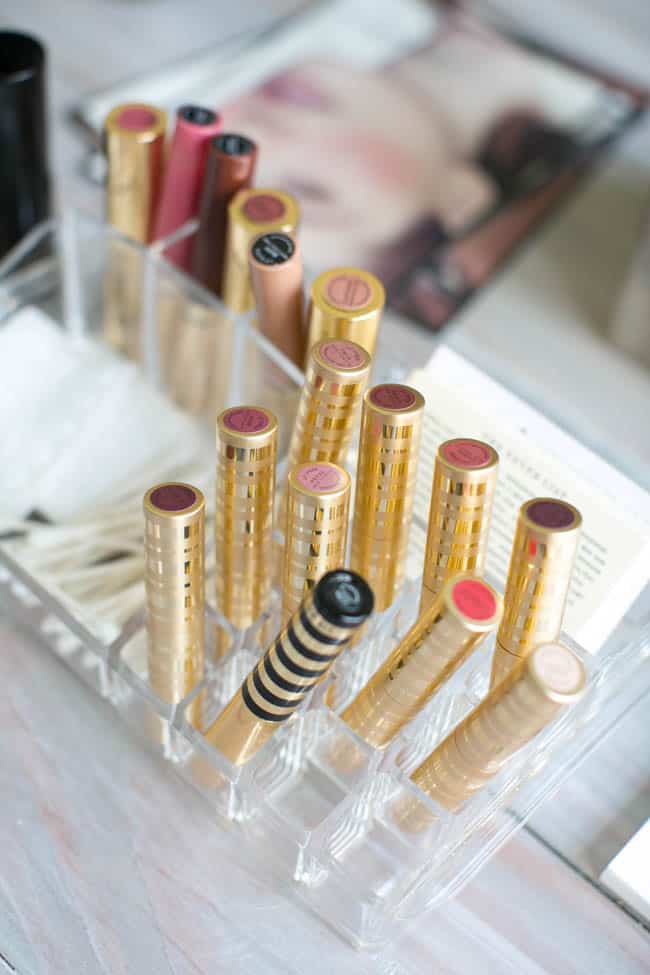 1