Think about it: People have successfully been treating minor ailments like cuts, sniffles and dry skin since the beginning of time, right? So it holds to logic that you should be able to do so without modern marvels as well. Obviously there are some issues where you'll want to just bite the bullet and go with an over-the-counter option. (I am powerless against cramps without the help of at least one Advil.) But think of this guide as your natural first aid kit—most minor aches, pains and ailments can be solved with the help of one of these go-to natural remedies.
1. Baking Soda
This super cheap pantry staple is a cure-all when it comes to skin.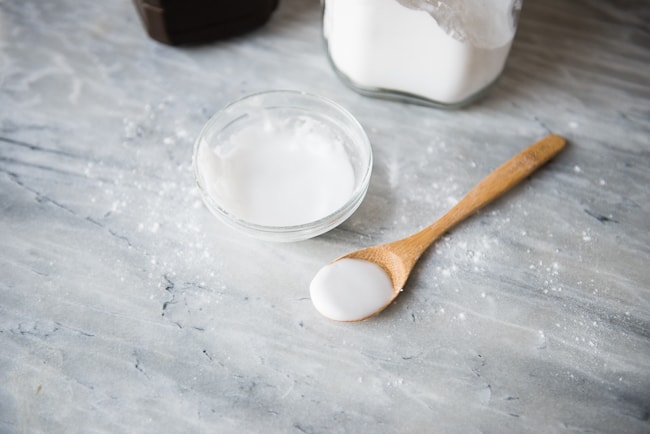 Add to bath water to treat sunburn
Use as a gentle facial exfoliator, or mix with water to form a paste and use as a mask/acne spot treatment
Mix 1/2 teaspoon with 4 ounces water for a natural antacid
Use in a homemade nasal rinse
Baking soda and apple cider vinegar work together to relieve itchiness
2. Essential Oils
Seriously, what can't essential oils do? Oils can be used internally, inhaled, or applied topically—but first it's very important that you familiarize yourself with how to use essential oils, and find out the manufacturer's recommended application is for the oil you're using. (Very few are safe for consumption; many can be applied topically, although some require a carrier oil to avoid irritation or burns.)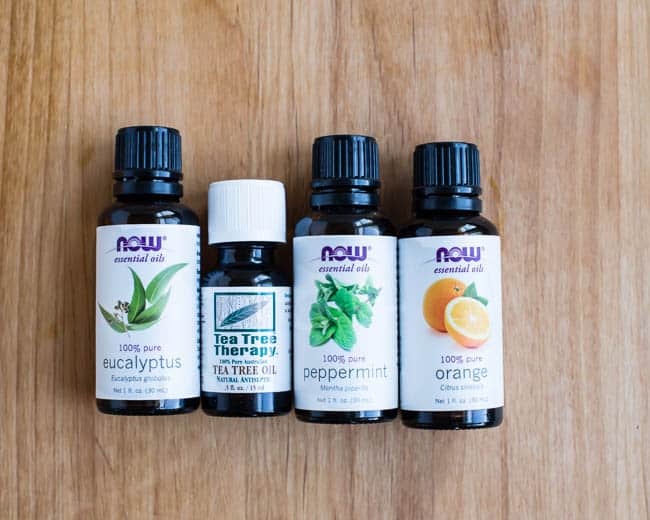 3. Garlic
Those who can't get enough garlic in their pasta won't have a problem getting more of this antibacterial, anti-inflammatory ingredient in their life. To apply topically, simply mince it and add to something neutral like jojoba oil, or slice a clove open and place right on the problem area.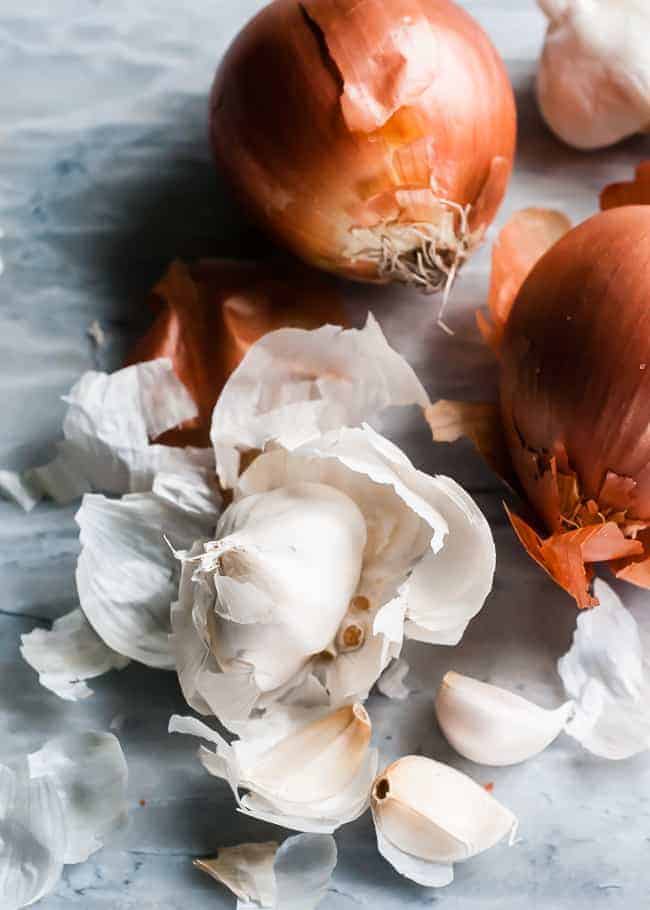 Eat plenty of garlic when you're fending off a cold. If you're hardcore, you can chew a raw clove! (It tastes hot, but not as bad as you'd think.) Or mix with raw honey for a preventive cold remedy.
Mix with tea tree and joboba oils for a DIY zit treatment, or place a sliced clove right on the problem area
Garlic oil can be used as a treatment for psoriasis
Use a slice of garlic wrapped with a bandage to remove pesky splinters
A warm water-crushed garlic foot bath is a DIY anti-fungal treatment for athlete's foot
4. Aloe
Aloe gel is antiseptic, antifungal and has tons of healing and immune-boosting properties. The plant is easy to grow right in your own home (even if you have a less-than-green thumb). Aloe is also available as a juice for internal consumption.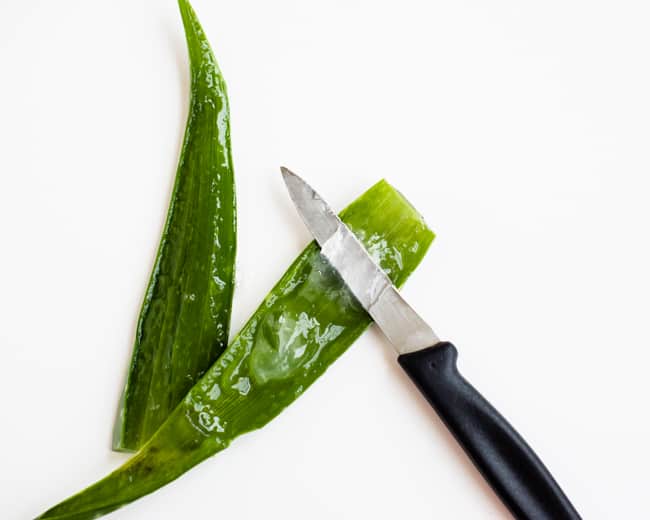 5. Coconut Oil
We love coconut oil! From beauty uses to baking to health and wellness, there are tons of ways this anti-microbial, anti-inflammatory, anti-parasitic and anti-fungal oil can be used. No wonder it's trendy!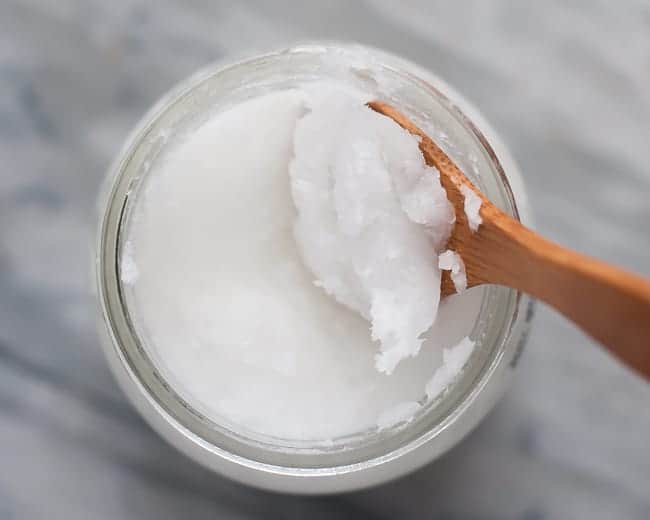 To freshen breath and whiten teeth, try oil pulling
To lessen and prevent stretch marks and to treat eczema, psoriasis, chafing, bug bites or dermatitis, slather on a little coconut oil
Whipped coconut oil makes a great cooling lotion for dry, irritated skin or sunburn
Treat bug bites or chafing (from nursing, running or surfing) with a tiny bit of coconut oil
Massage into your scalp in the shower to treat dandruff
6. Heat + Cold
Sometimes an ice pack or heating pad is all you need to treat bumps, bruises or cramps.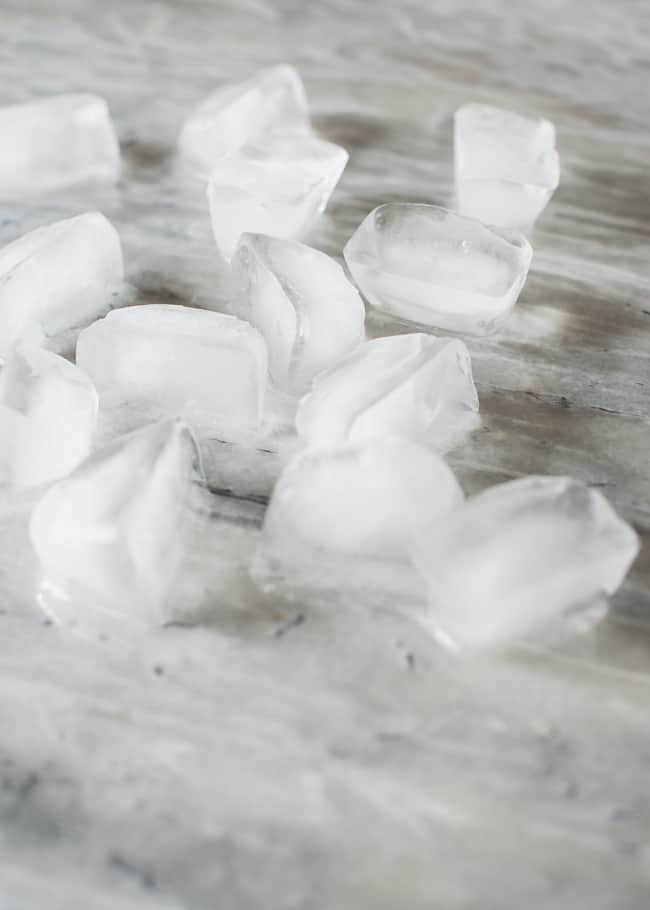 Treat sore muscles or painful sinuses with alternating heat (to flush away lactic acid or mucus) and cold (to relieve pain)
An ice pack or a hot shower will help ease headache pain
A paste of baking soda and a little hot (not too hot!) water held on a pimple for a few minutes should speed the natural healing process; an ice cube or cold compress will help the swelling go down later
An ice pack will help bruising subside faster if applied immediately
Menstrual cramps and constipation can both be relieved by a hot compress, such as a heating pad. Use a castor oil pack for even more benefits.
7. Honey
This wonder ingredient isn't just delicious; it has immune-boosting, antibacterial healing properties. Be sure to buy raw, unpasteurized honey to get the full benefits.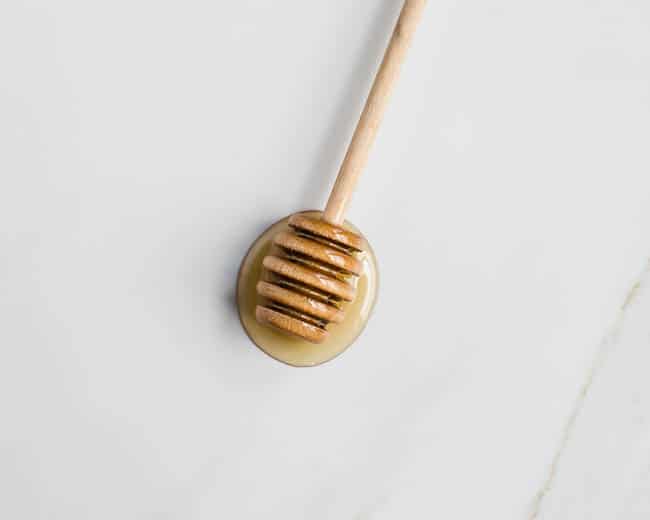 Combine two parts honey to one part freshly ground cinnamon for an acne treatment face pack
Apply honey to wounds, burns and cuts to promote healing and retain moisture
Take a spoonful of raw, locally produced honey to combat seasonal allergies or colds
It sounds messy, but some women swear by a topical application of raw honey to treat mild yeast infections, or even your baby's diaper rash
Apply a teaspoon of honey and a pinch of turmeric to canker sores for 30 seconds, then spit out the honey mixture, which will contain the toxins
8. Turmeric
It's a wonder turmeric didn't become trendy until recently. This spice (derived from a root) has antioxidant, antiviral, antibacterial, antifungal, anti carcinogenic and anti-inflammatory properties! A turmeric tea is an easy way to take it, although you can also use it in smoothies, or mix it with a little olive oil to consume.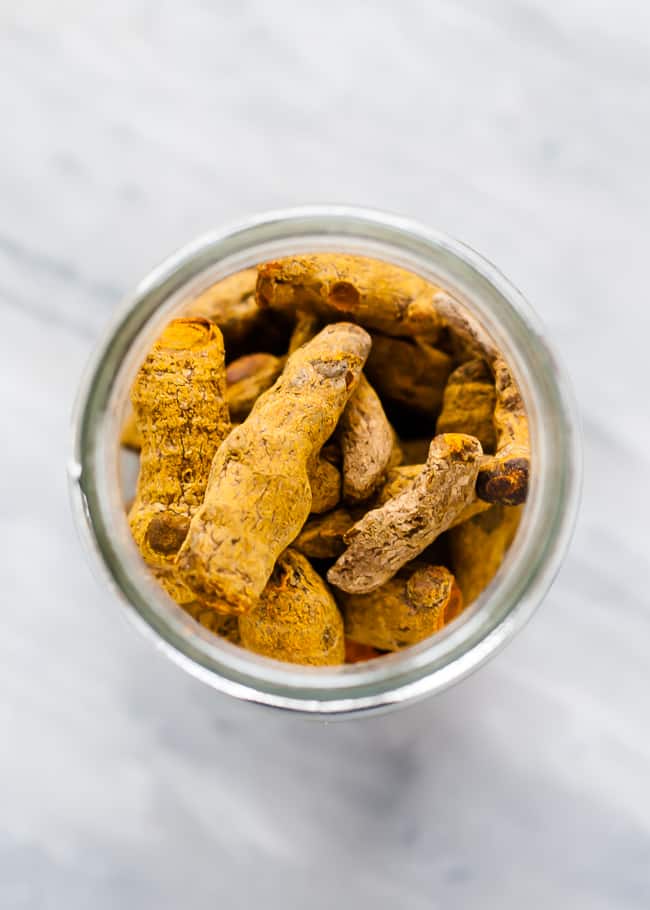 Cure insomnia and beat the blues with a soothing turmeric "tea"
Make a ginger-turmeric tonic to soothe sinuses
Treat acne with a turmeric face mask
Sprinkle turmeric on cuts and burns to speed up the healing process
Turmeric reduces bloating and gas, and can help relieve colitis or IBS symptoms
9. Ginger
This anti-inflammatory go-to can be added to food, juices or smoothies, or simple steeped in hot water to make a tea.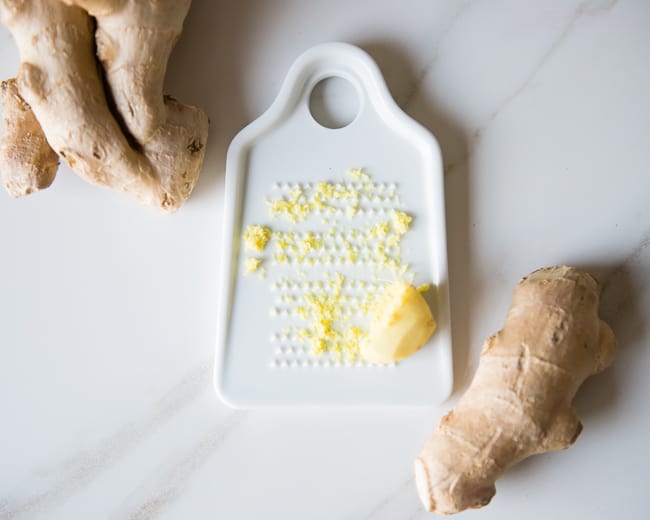 10. Epsom Salt
Another super affordable item with anti-inflammatory properties; it pays to keep a stash around the house! If you're bathing with it, add a few drops of essential oils for a nice scent.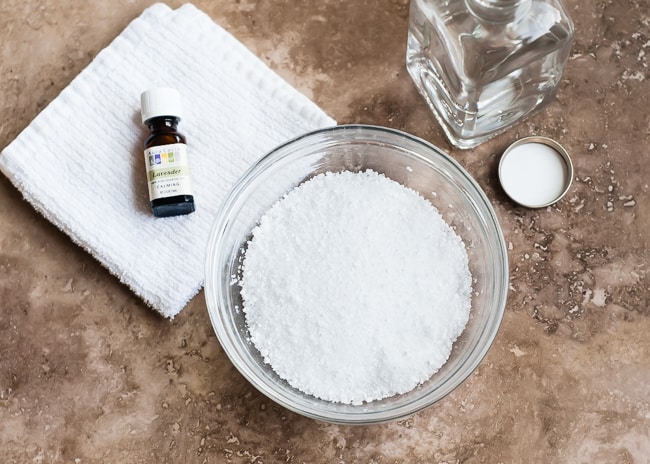 Treat migraines and headaches with a soothing epsom salt bath
A warm epsom salt bath releases magnesium into your body, which alleviates muscle cramps and soreness. Add Epsom salt to a cold-water bath to decrease inflammation from running or other athletic activities.
Mix two tablespoons of Epsom salt with one cup of water and spray on sunburns or bug bites
To treat bee stings or poison ivy rashes, make an Epsom salt compress by mixing two tablespoons of Epsom salt with a cup of cold water. Soak a cotton washcloth in the solution and apply.
A 15- to 20-minute warm epsom salt soak is great for joint pain, swollen feet, toe fungus and foot odor
13