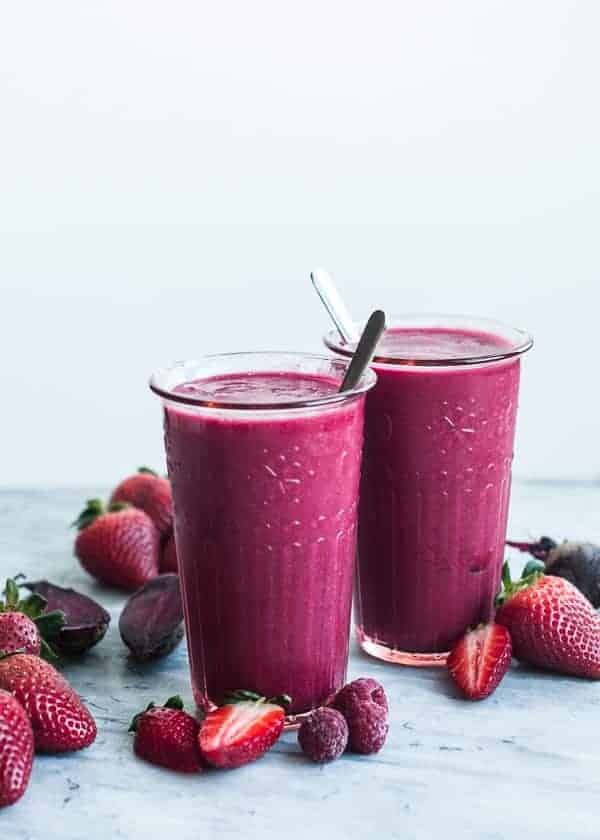 What would Valentine's Day be without a hefty dose of pink and red? But if you'd rather skip the unnatural food coloring, we've got you covered. You can add some pink or red – naturally! – with the help of beets, blood oranges, pomegranate and berries.
Natural red and pink color ideas
Dehydrated strawberries, raspberries, and cranberries can be turned into a fine powder and used in place of food coloring – plus they lend a great fruity flavor.
Buy or make your own beet, pomegranate or blood orange juice. These three have such deep colors that all you need is a few drops for a nice pink color.
Purchase a 100% natural red food coloring and use as you would other food coloring.
Mix all-fruit jam or fruit puree with yogurt, cream cheese, goat cheese, whipped cream, frosting, cake, cupcake, pancake and other batters to turn it pink.
Here are 12 recipes to try!
23