What would Valentine's Day be without a hefty dose of pink and red? Stores take things to the extreme in this department, and while it's fun to go overboard on the Valentine's treats, where there's color there's also toxic food coloring. If you'd rather skip the unnatural food coloring, we've got you covered. You can add some pink or red to your food – naturally! – with the help of beets, blood oranges, pomegranate and berries.
There are also lots of ways to make your own natural food coloring. You can select colorful vegetables (beets, berries and pomegranates are the simplest way to get those deep pinks and reds) and juice them by hand to get a desired color. You can use an actual juicer, a food processor or a blender and then strain the skins & seeds to make your own natural food coloring if that's more your speed. These homemade juices can then act as natural food coloring in cookies and cakes, without the toxic chemicals.
By far, the easiest way to color your food is to toss whole fruits and veggies into a recipe and let it do the hard work. Smoothies are a straight forward way to get your Valentine's Day color fix, but if you're adventurous, feel free to play around with the some of the ideas below and create your own colors and recipes. Often you can simply simply add a teaspoon at a time until you get the desired shade, then adjust the recipe accordingly to account for the extra liquid or dry ingredients.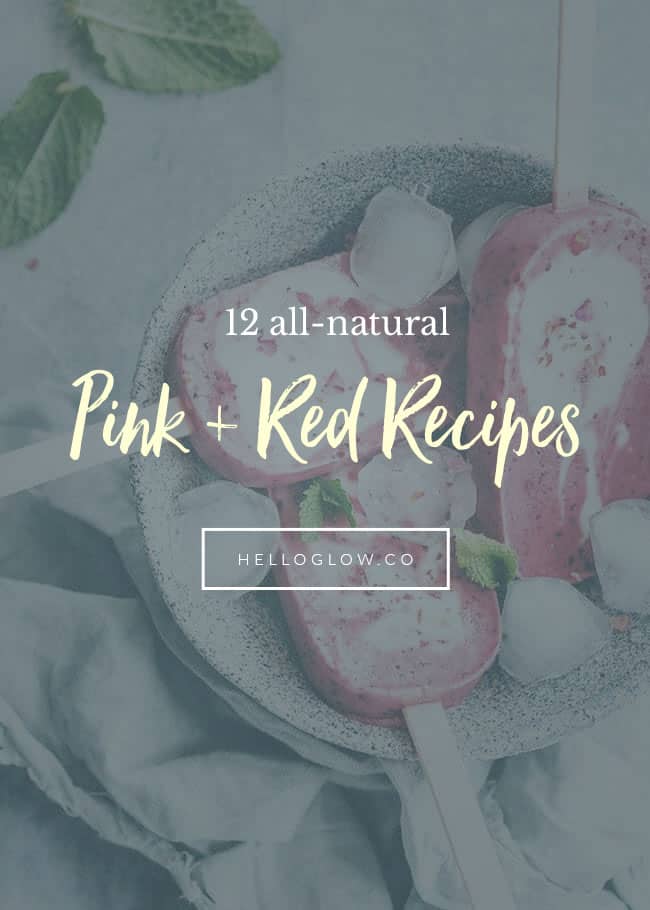 Natural red and pink color ideas
Dehydrated strawberries, raspberries, and cranberries can be turned into a fine powder and used in place of food coloring – plus they lend a great fruity flavor. My all-time favorite naturally pink powder is beetroot powder because it's flavorless and it gives food a robust punch of pink. Trust me, a little goes a long way, so use it sparingly and wash your hands as soon as you're done.
Buy or make your own beet, pomegranate or blood orange juice. These three have such deep colors that all you need is a few drops for a nice pink color. Or incorporate them in your recipe and let the fruit itself provide the color.
Purchase a 100% natural red food coloring and use as you would other food coloring. You can find natural food coloring at Whole Foods, health food stores, or online at a place like Amazon.
Mix all-fruit jam or fruit puree with yogurt, cream cheese, goat cheese, whipped cream, frosting, cake, cupcake, pancake and other batters to turn it pink. Just be sure to adjust the recipe accordingly to account for the extra liquid, otherwise you run the risk of it coming out too runny.
The sky is seriously the limit! Don't be afraid to test out different foods and color ideas to see what works.
If you would prefer to follow a recipe, here are 12 of our favorite pink and red recipes to get your in the Valentines spirit.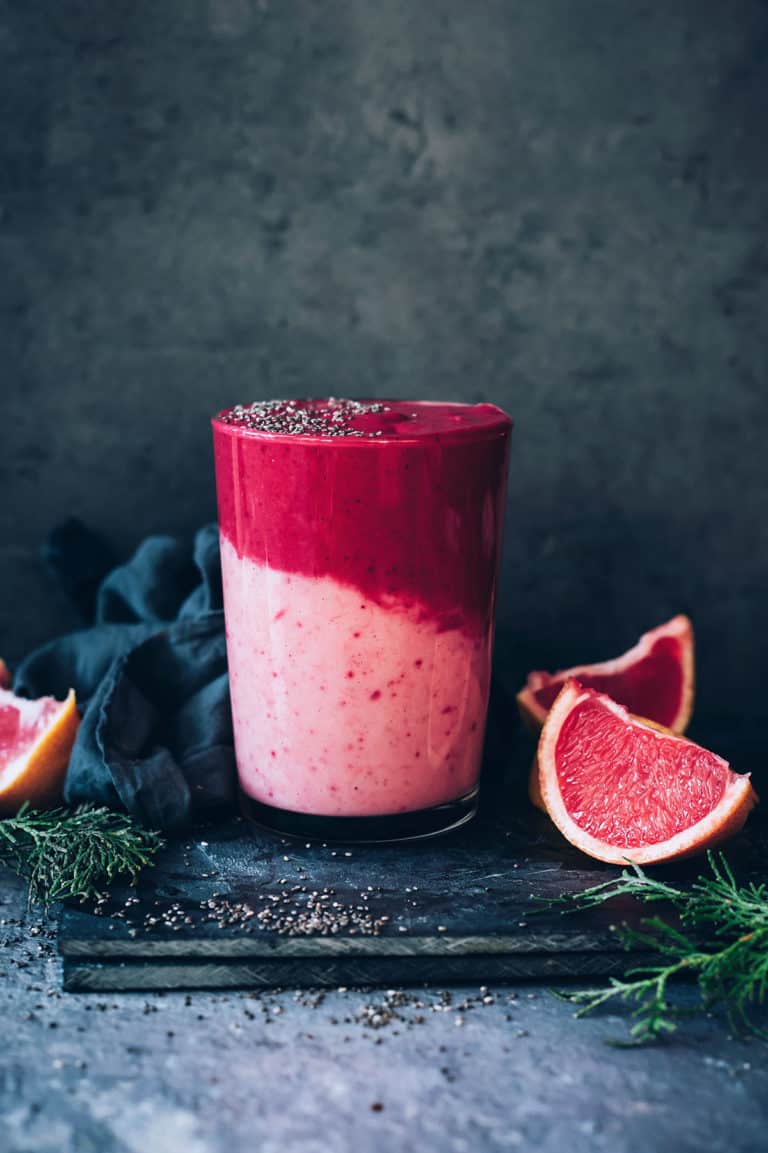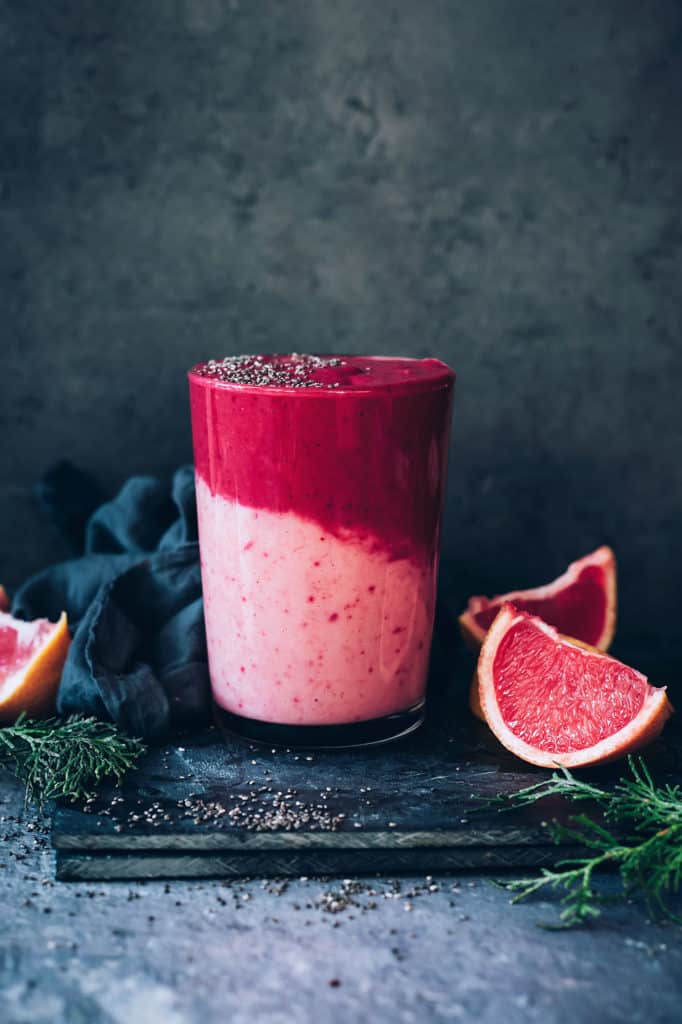 Use red and pink grapefruit to not only get a beautiful, Valentine's worthy color, but also to reap the benefits of more antioxidants and lycopene.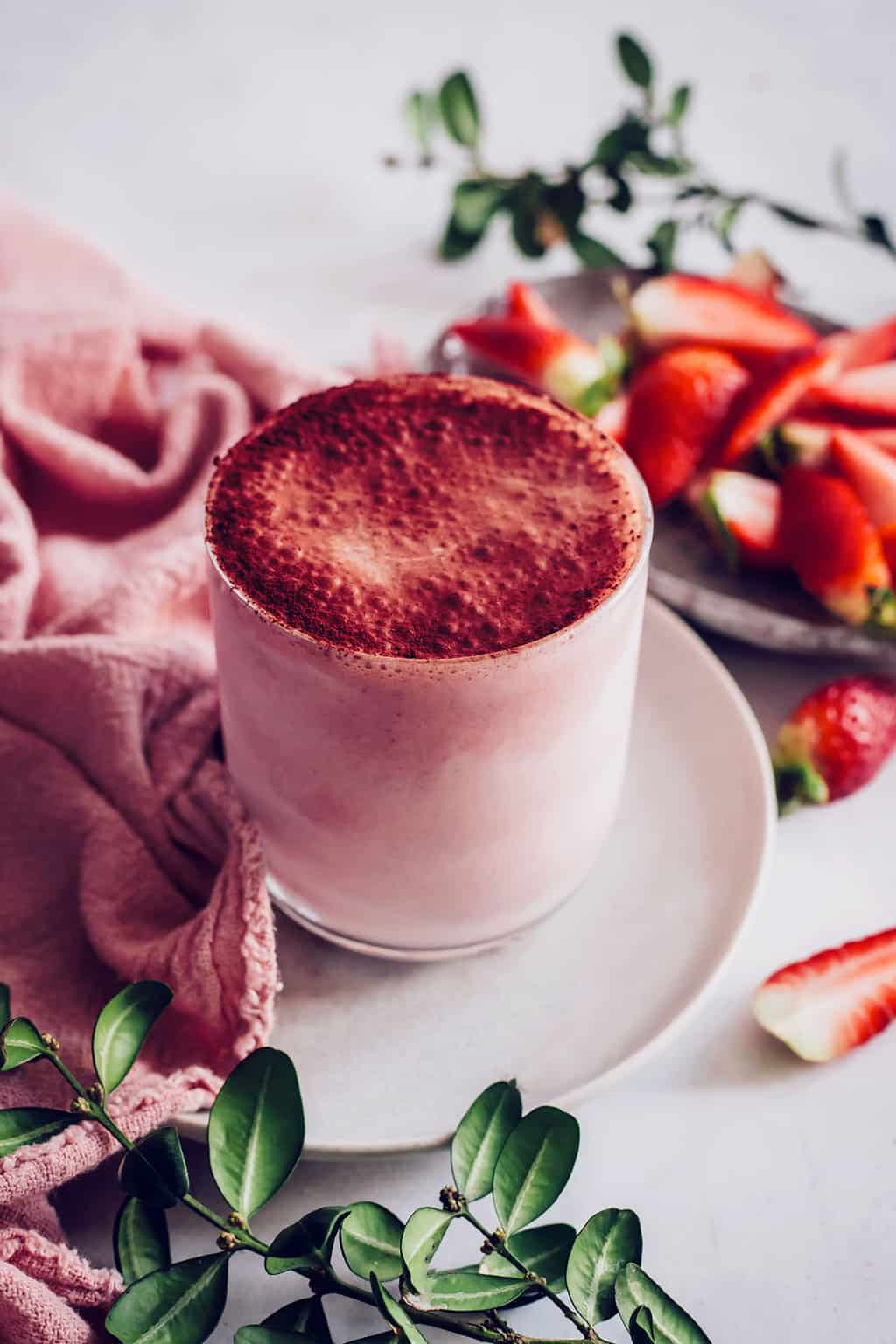 If you're a fan of chocolate and strawberries (and who isn't?), you might want to try this healthy version for once! The recipe is also great for kids.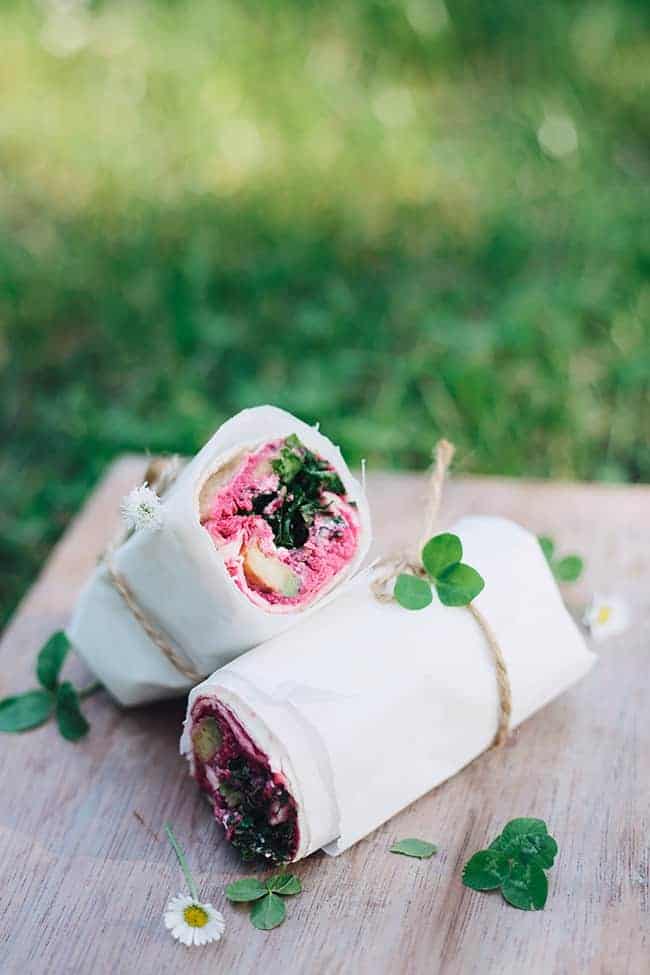 If you're planning a Valentine's Day picnic, these vegetarian wraps will come in handy! The red beet hummus gives them a wonderful color, while the ingredients are both satisfying and delicious.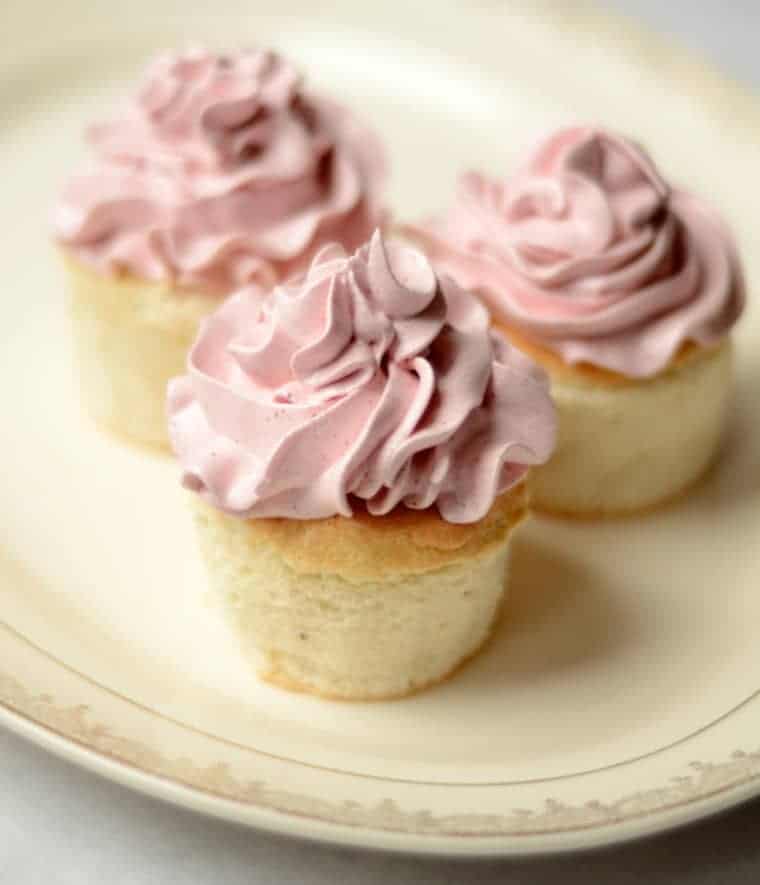 The Kitchn show us how adding a little beet powder turns snow white meringue frosting into a lovely shade of pale pink.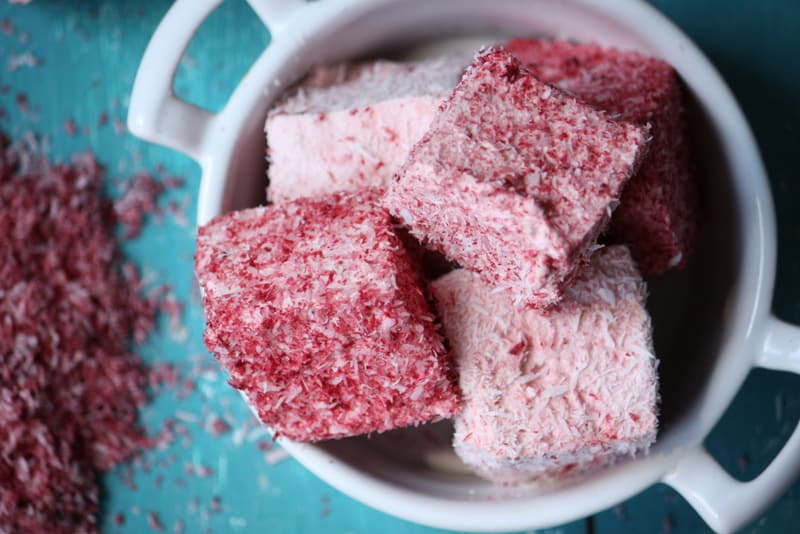 Not only do these marshmallows from Mommypotamus use natural red food coloring, they are also made with healthier ingredients like honey and grass-fed gelatin.

We don't believe popsicles are reserved for summer. These gorgeous, beauty-boosting pops are made with frozen berries, yogurt and mint, and they're perfect after dinner.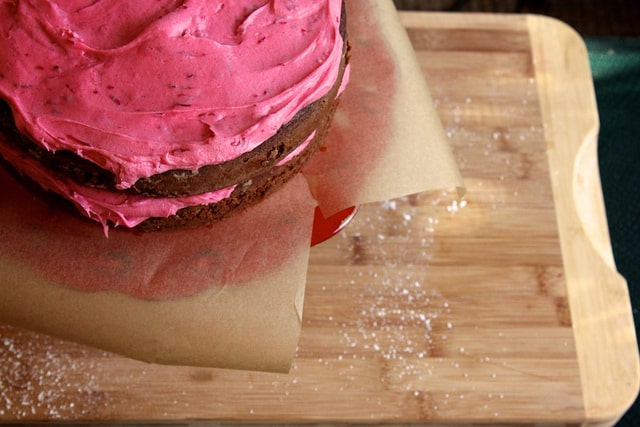 Want the look of red velvet without the three bottles of red #40? Joy the Bake has a fabulous recipe for chocolate cake with pink cream cheese frosting.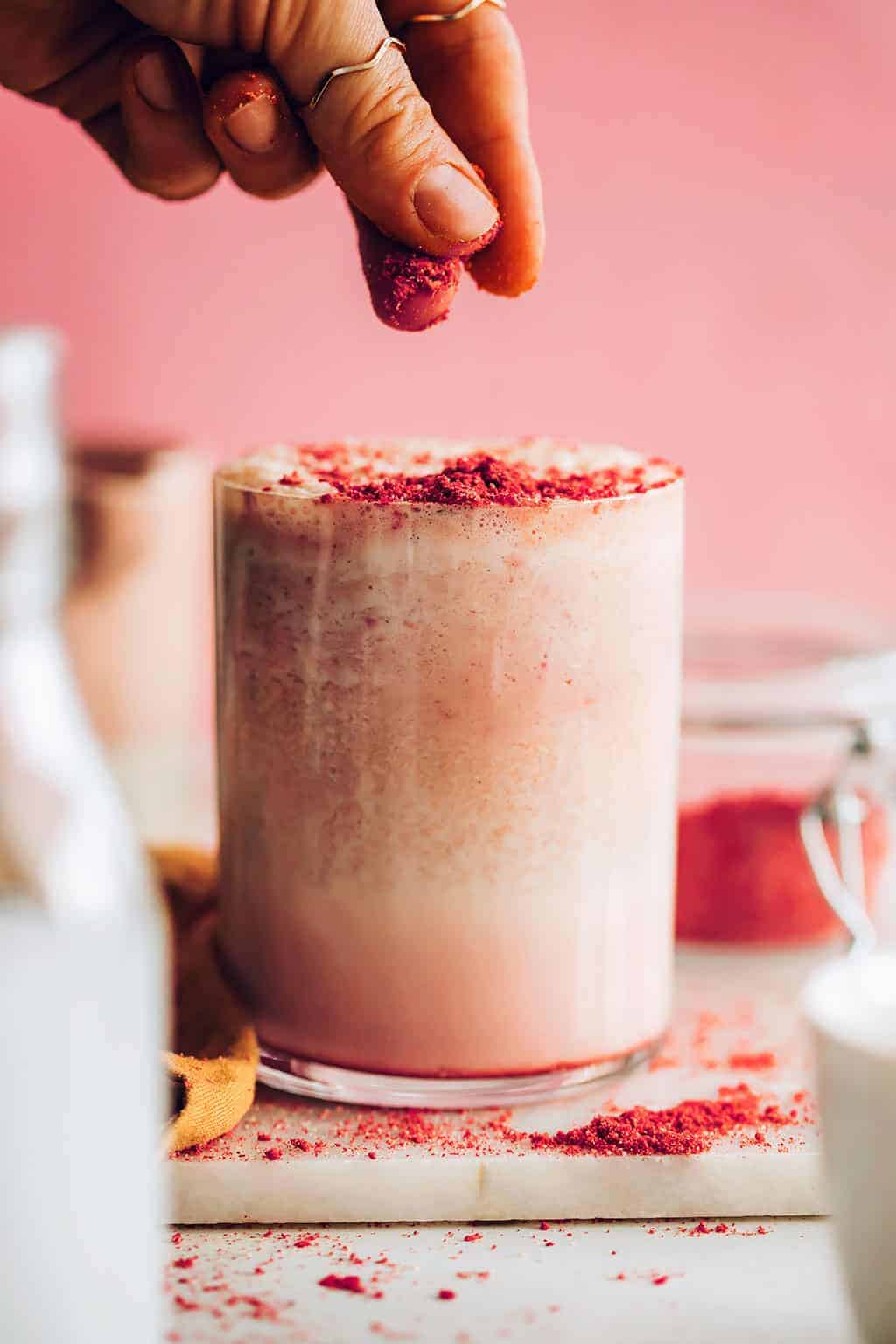 This vibrant latte is actually a turmeric chai infusion with a healthy dose of beetroot powder. It's naturally sweet and full of ayurvedic spices!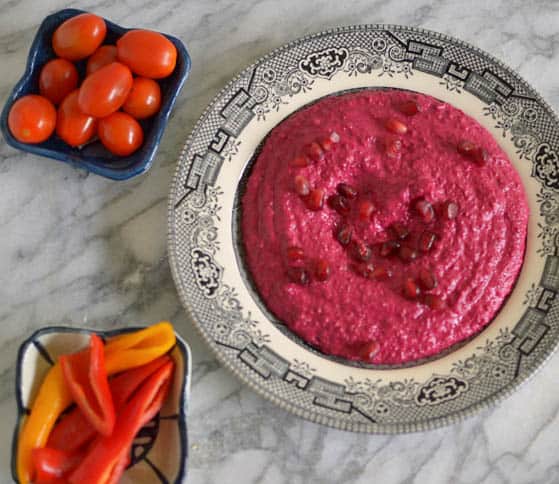 Turn your hummus a beautiful shade of pink by adding roasted beets! Little Ferraro Kitchen also lists the health benefits of beets. Another reason to love their naturally vibrant color!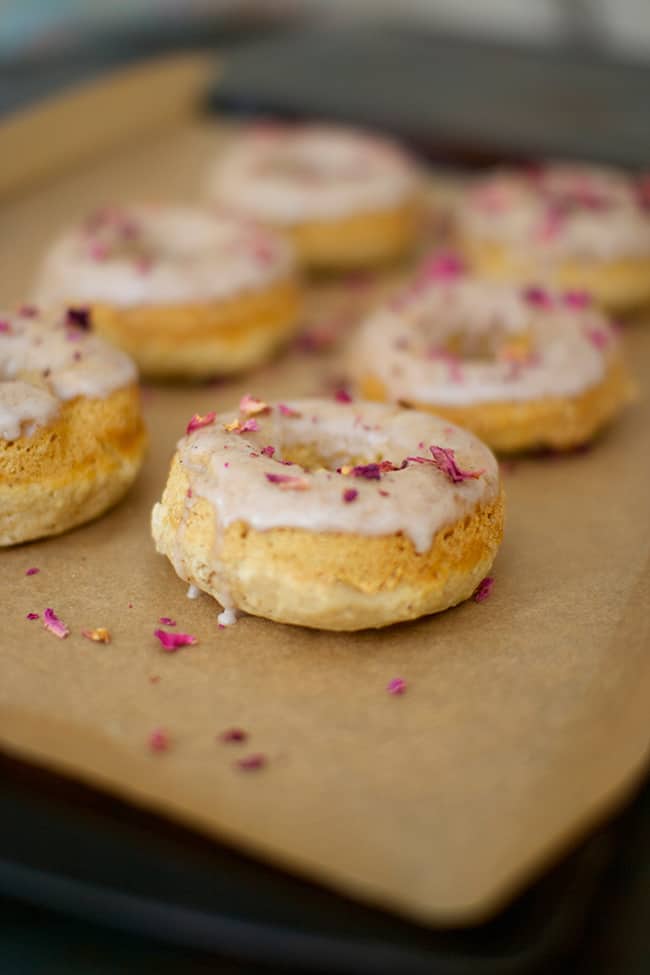 These gorgeous donuts combine the flavors of cardamom and rose petals. They're healthier compared to their fried counterparts, and they're vegan, too.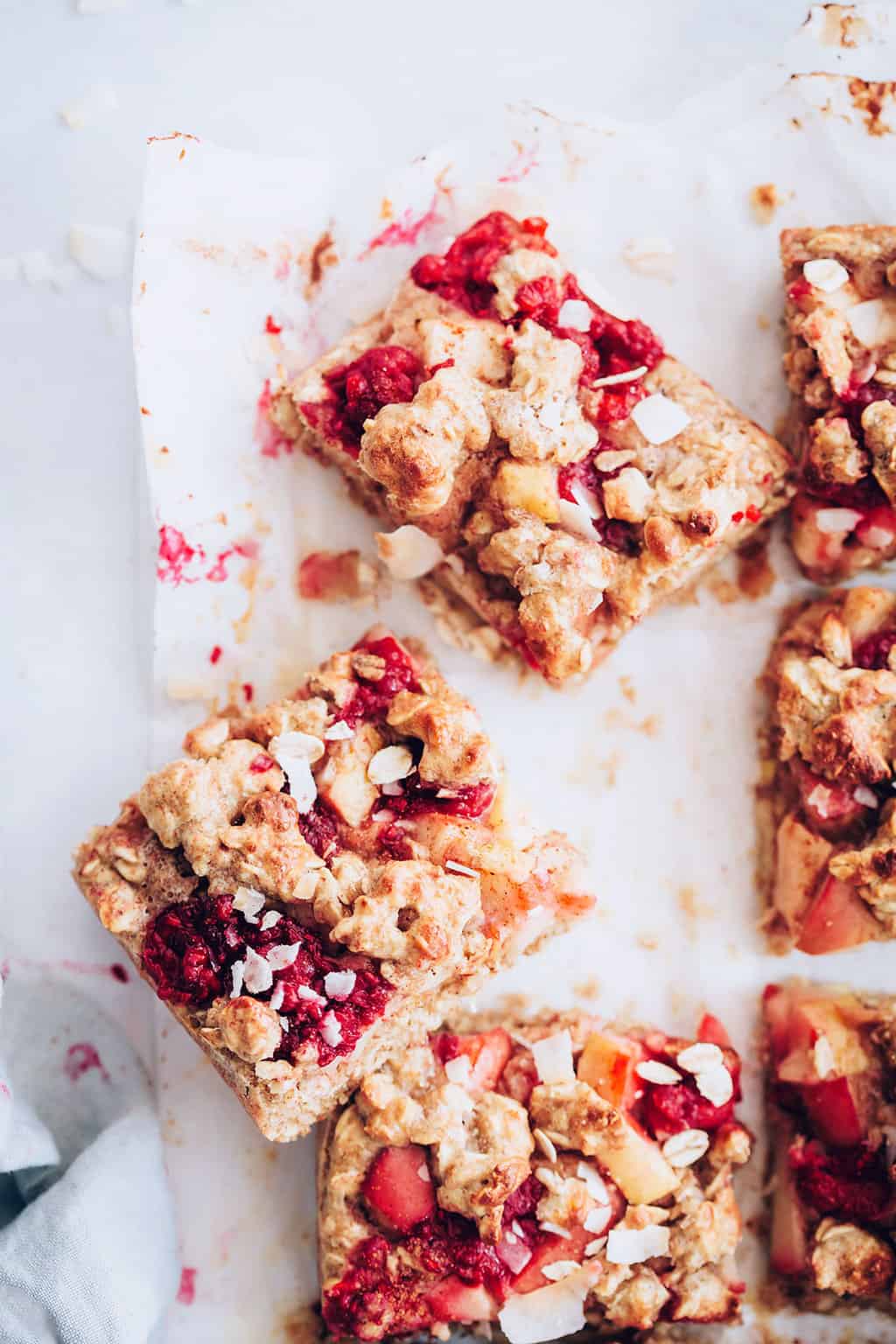 Berries are the perfect way to add color to Valentine's treats! These apple crumble bars are just what you need for a fuss-free treat.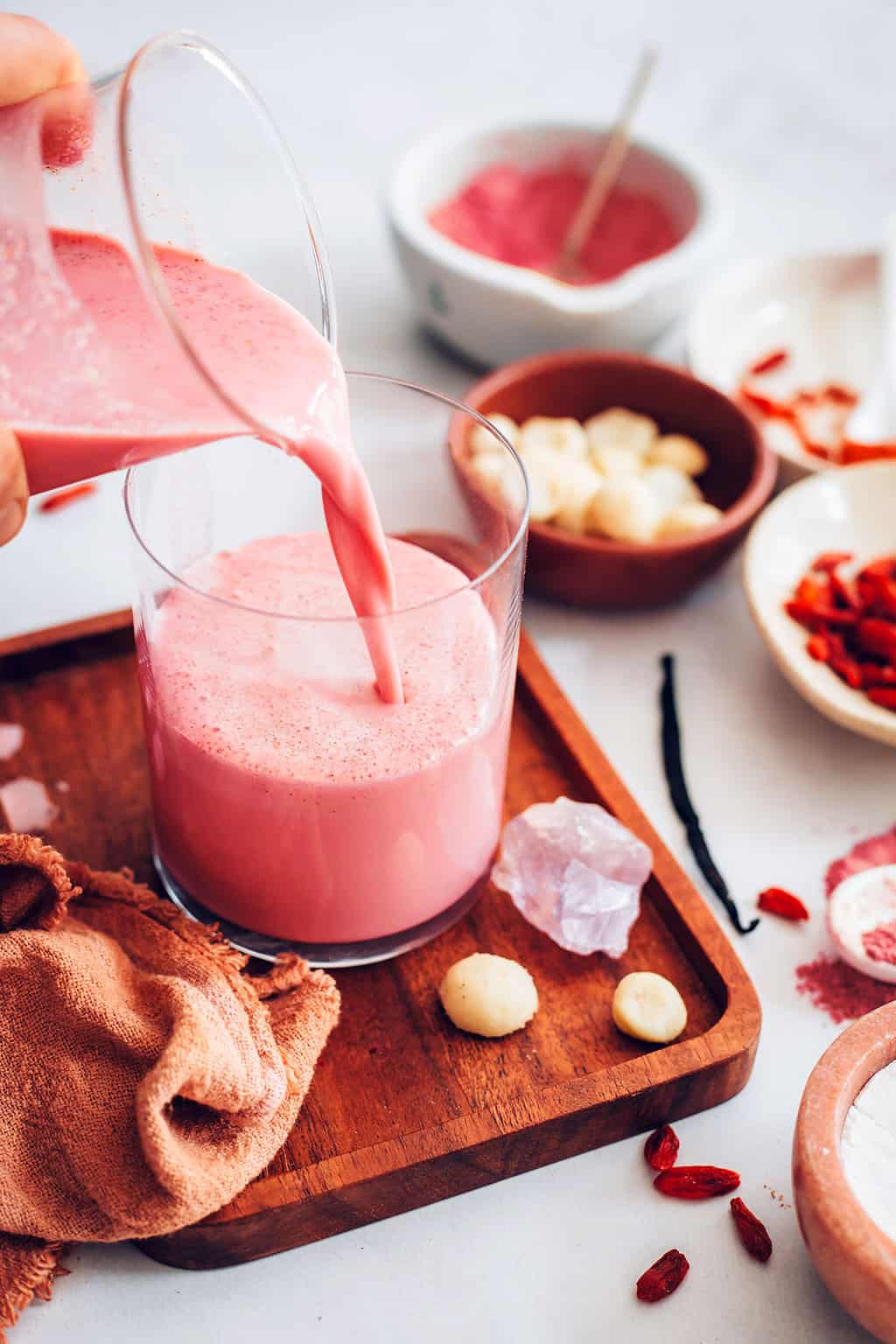 Get a glow from the inside out with this delicious beauty-boosting milk that doubles as a coffee creamer. Beet root and goji berries give it plenty of antioxidants (and the gorgeous color) while collagen provides a protein boost.
38