We love pineapple, no doubt about it. By the way, do you know how to properly cut one? As soon as I learned the ropes, I started buying more pineapple and finding myself with more than my family can eat. I guess that's what happens when you're a pineapple-cutting pro.
Luckily, pineapple is not only good for your taste buds, but for your skin as well. All those salsa leftovers can actually be transformed into beauty treatments that your skin adores.
9 Tropical Pineapple Beauty Recipes
You get to enjoy the summery, tropical scent of the fruit while its antioxidants are working their way into your skin. And of course, you can treat yourself to a pina colada smoothie (or skinny pina colada cocktail if you need something stronger to unwind!) while applying one of these tropical masks or body treatments.
If that sounds like the perfect way to relax, read on for 9 beauty recipes using pineapple.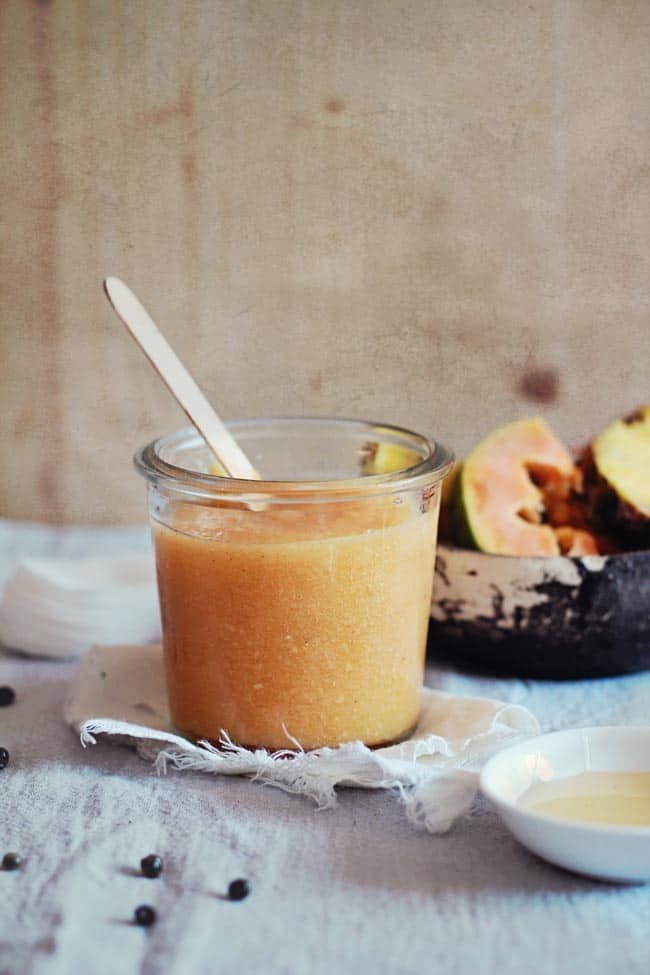 The combination of pineapple and papaya is not just one for tropical smoothies. Put it on your face to get rid of blotches and freckles caused by the sun, as both fruit are packed with enzymes and antioxidants.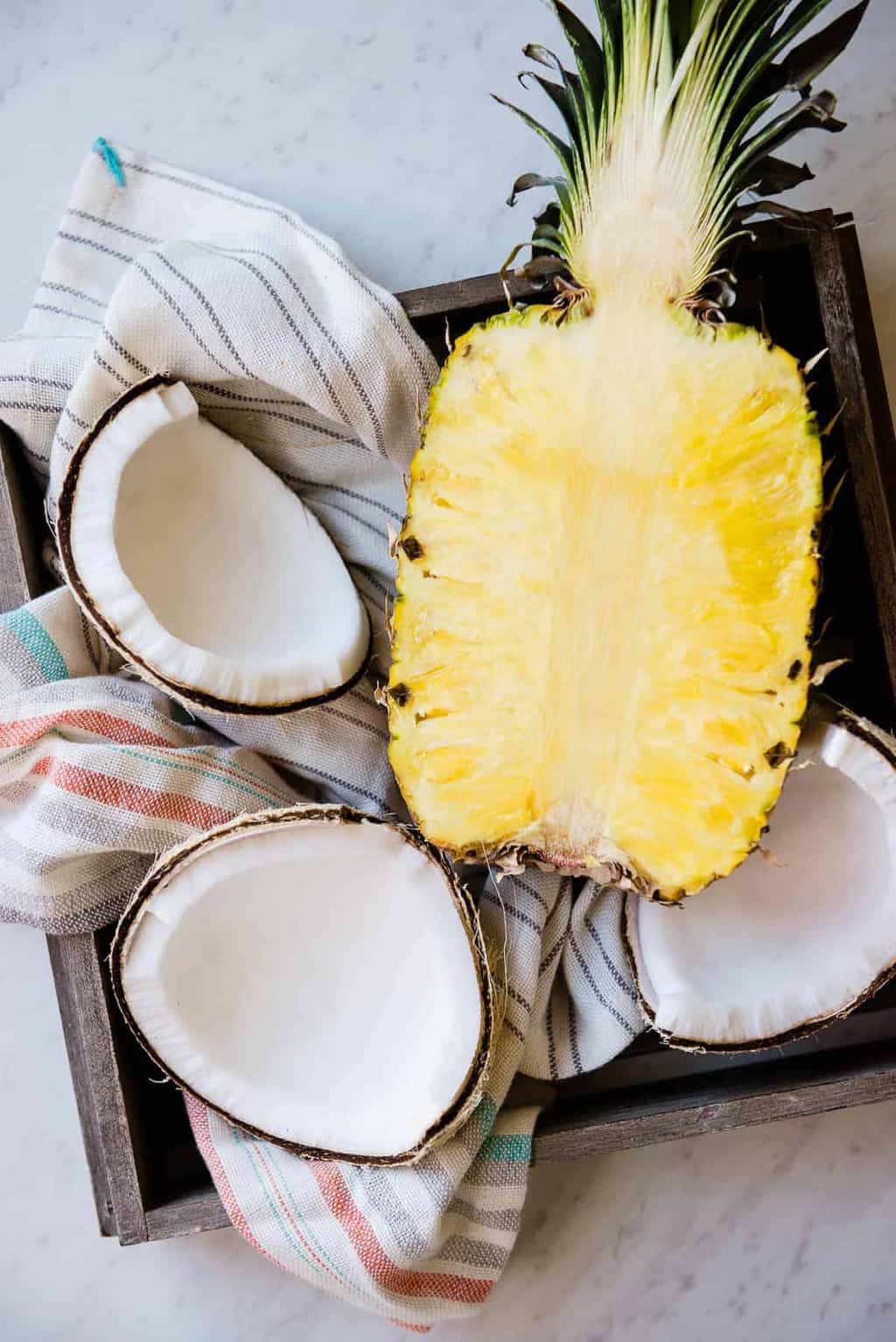 This piña colada foot spa starts with a pineapple-coconut milk soak, followed by a coconut scrub and a delightful whipped coconut lotion for sandal-ready toes and heels.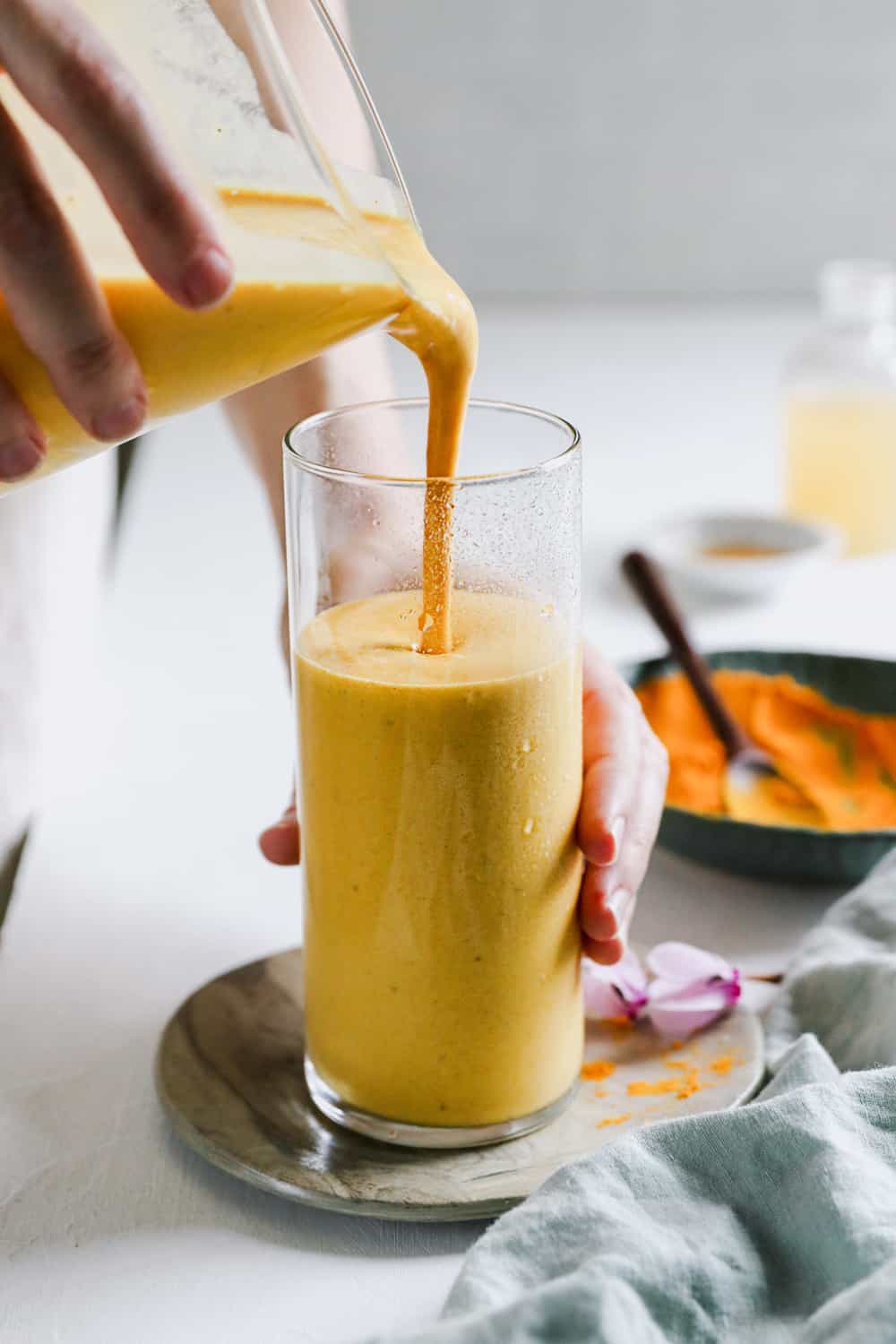 Glowing skin starts from the inside, and this turmeric pineapple smoothie is basically a drinkable facial! You only need 4 ingredients for it, but pineapple is key, both for its taste and for its skin benefits.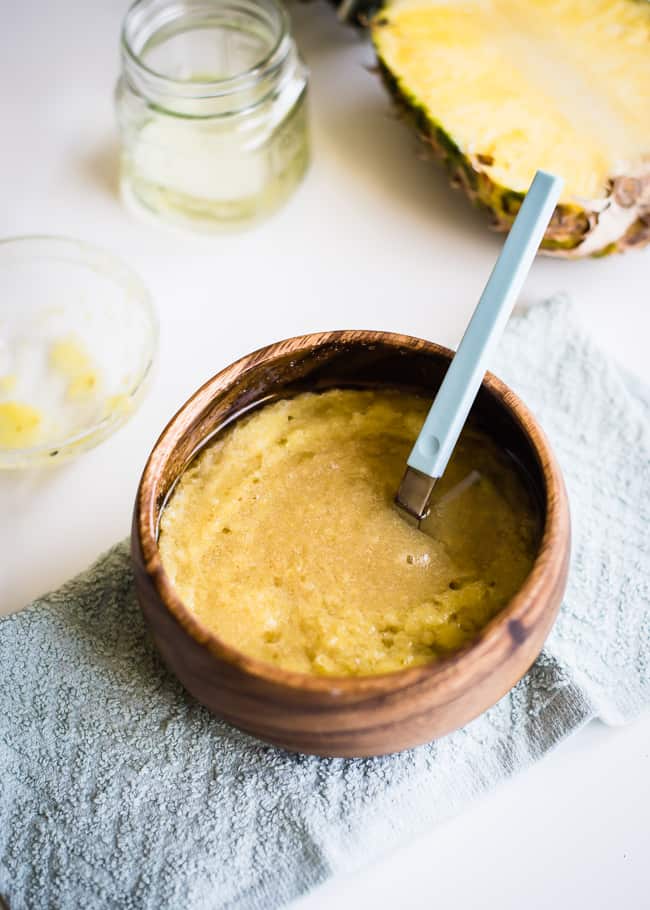 The vitamin C in pineapple with the glycolic acid in sugar cane are a power combo that your skin is going to love. The coconut oil makes the scent even more tropical, while also deeply moisturizing the skin. This body scrub is perfect for summer, but on winter days when you're dreaming of a tropical vacay.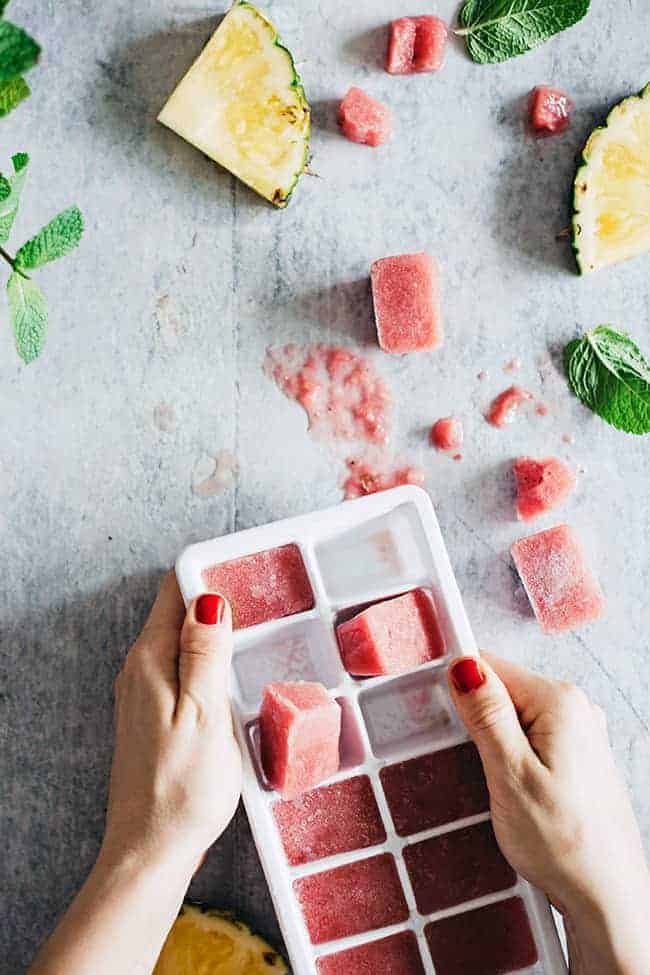 Get smoother, toned skin with visibly shrunken pores using this enzyme-packed mask. The interesting thing? It's frozen, and ice-cube shaped, and the easiest thing to make.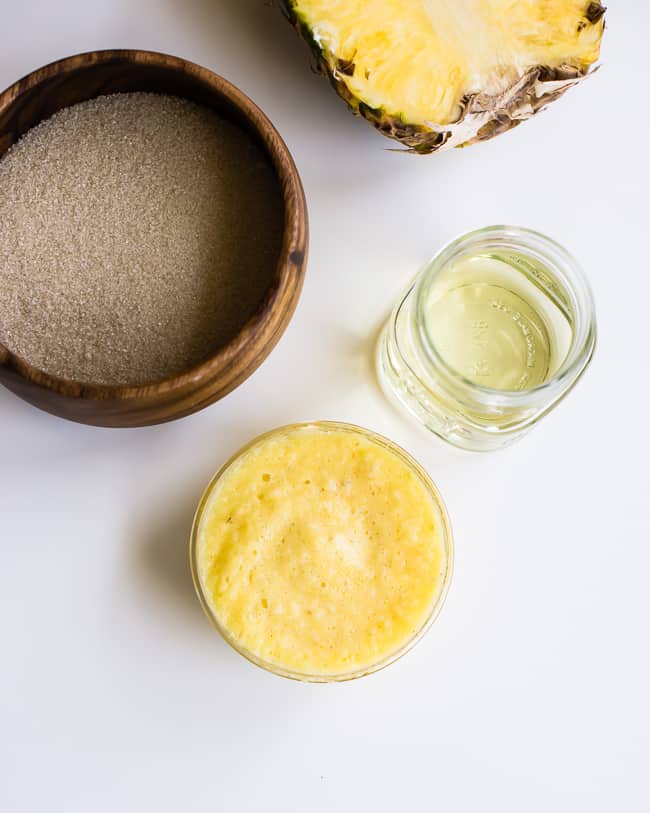 Pineapple is high in vitamin C, a wonderful antioxidant needed by the body to produce collagen. This makes it a great addition to your homemade body scrubs, no matter how basic they are.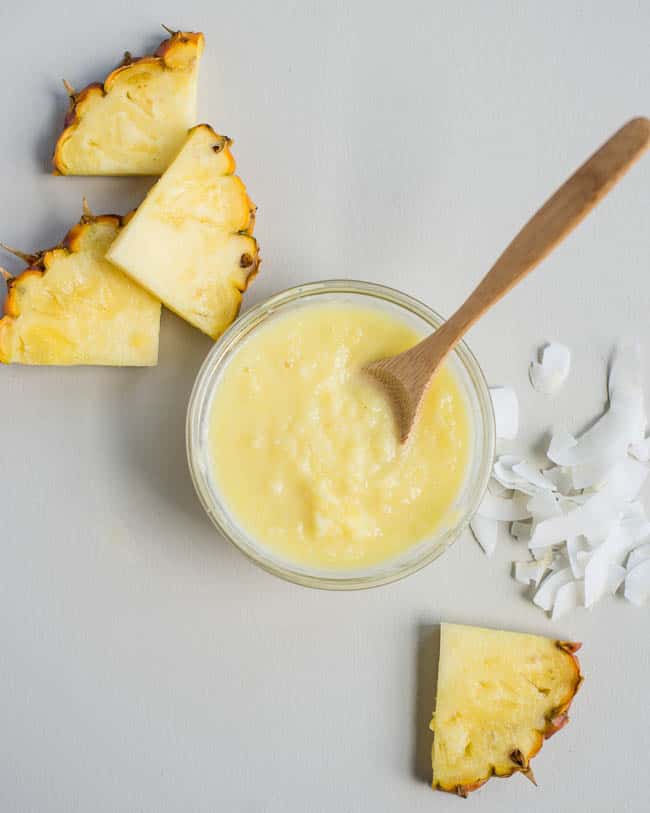 The enzyme bromelain acts as an exfoliant, which makes pineapple the perfect choice for an age spot mask like this one. It gives your face a nice glow, while also working on those lines and age spots.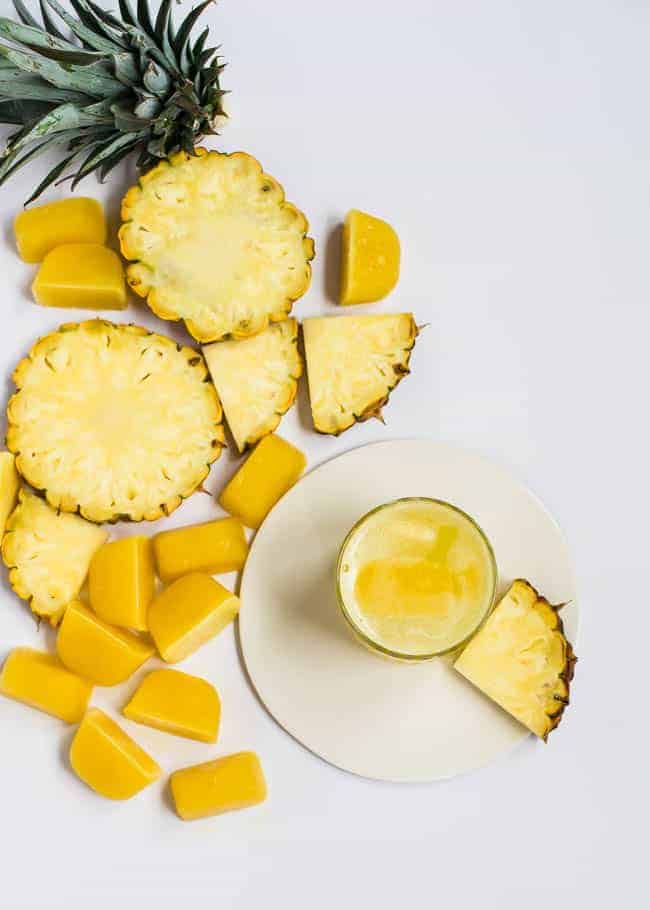 We're promoters of the idea that beauty doesn't always have to come from the outside, on the contrary! And these pineapple ice cubes are a perfect example, combating bloating and gas and making you feel lighter.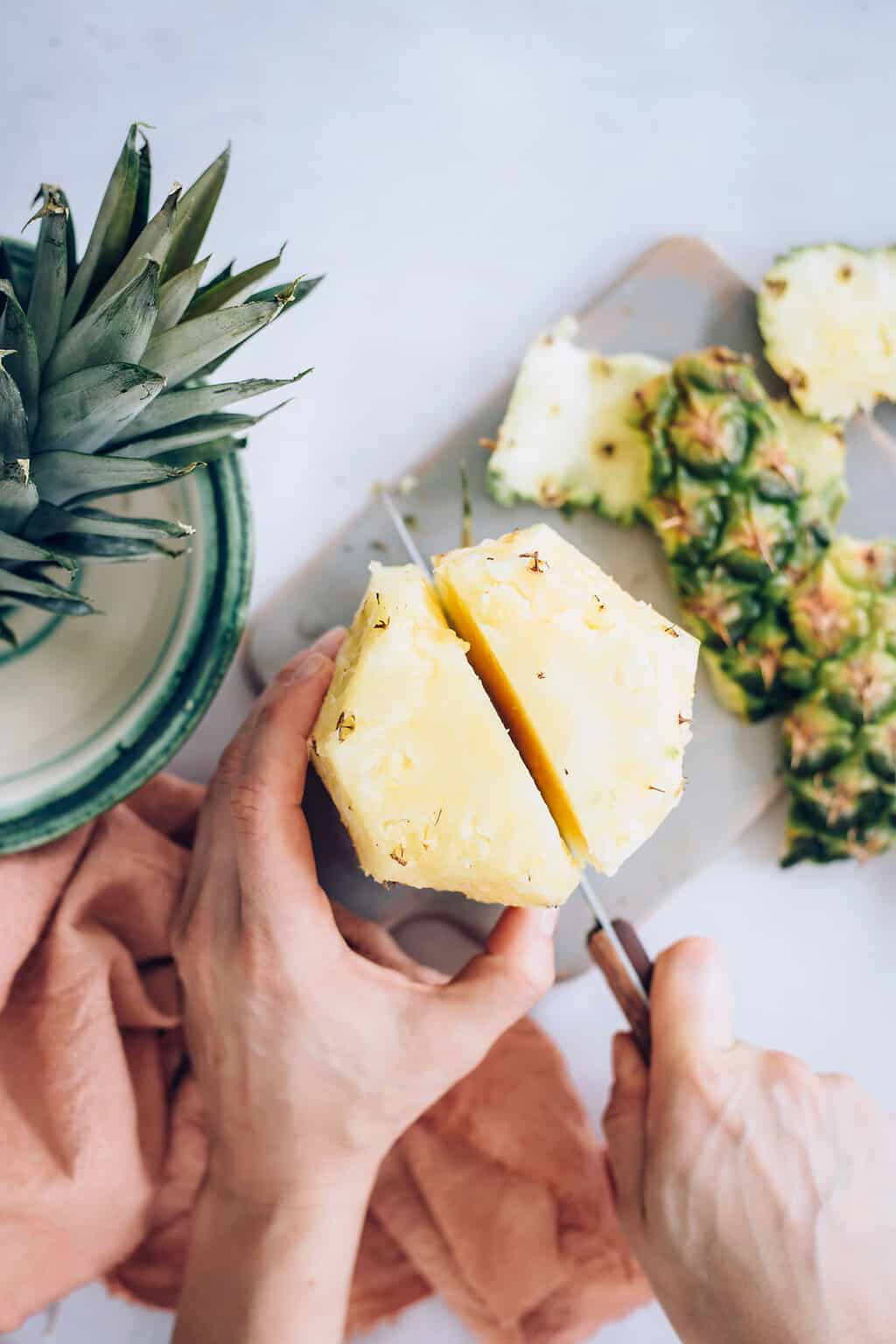 Pineapple and papaya both have exfoliating properties due to the enzymes that break up protein. They also contain alpha-hydroxy acids, which moisturize and remove dead skin cells, evening your skin tone.
31