We love pineapple, no doubt about it. But did you know it's not only good for your taste buds, but for your skin as well? You get to enjoy the summery, tropical scent of the fruit while its antioxidants are working their way into your skin. If that sounds like the perfect way to relax, read on for 10 beauty recipes using pineapple.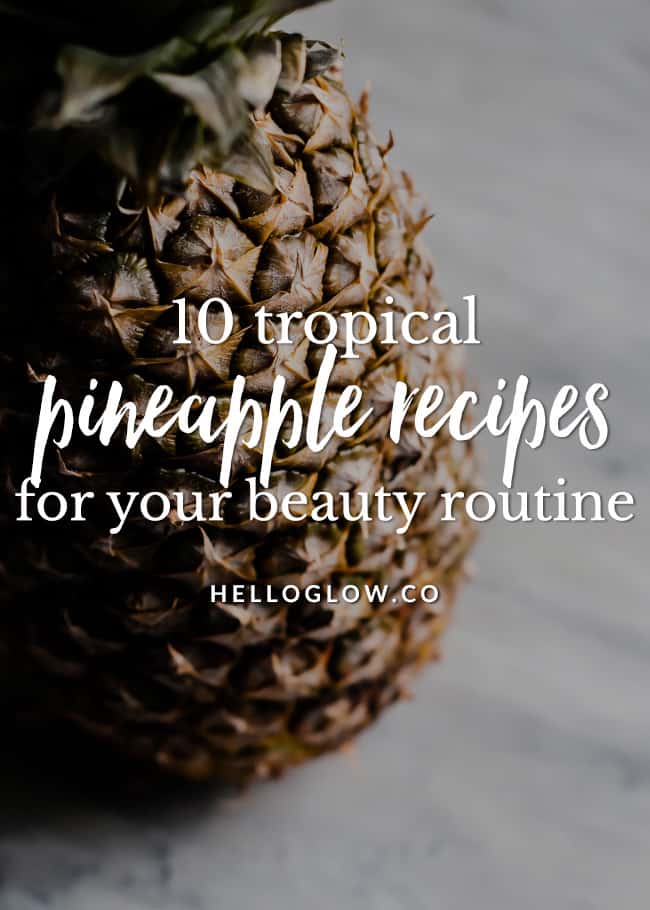 You can even treat yourself to a pina colada smoothie (or skinny pina colada cocktail if you need something stronger to unwind!).
10 Tropical Pineapple Beauty Recipes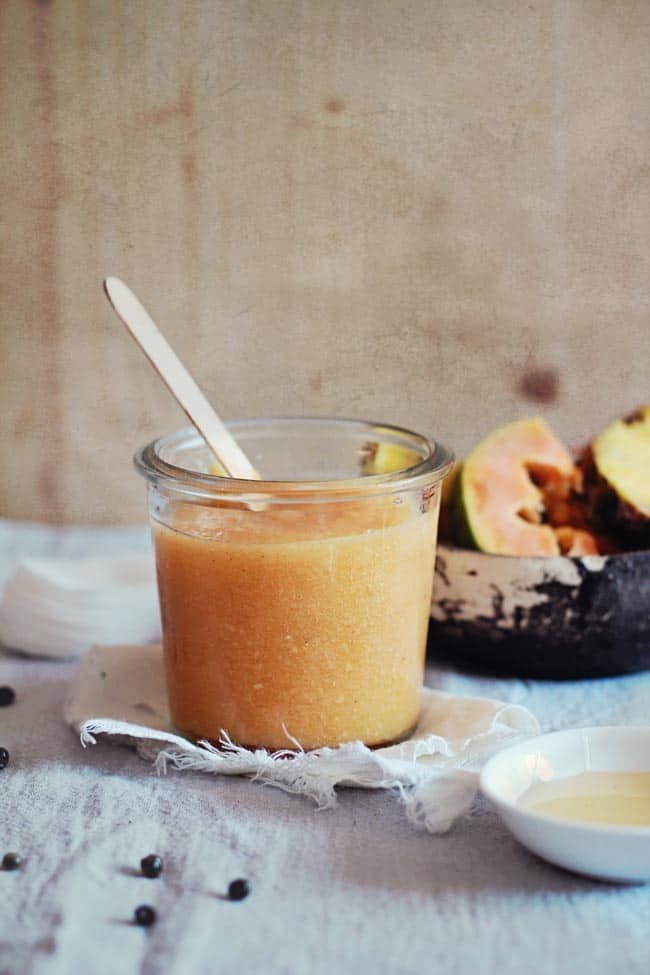 1. Pineapple papaya facial mask by Hello Glow. The combination of pineapple with papaya is not just one for smoothies. Put it on your face to get rid of blotches and freckles caused by the sun.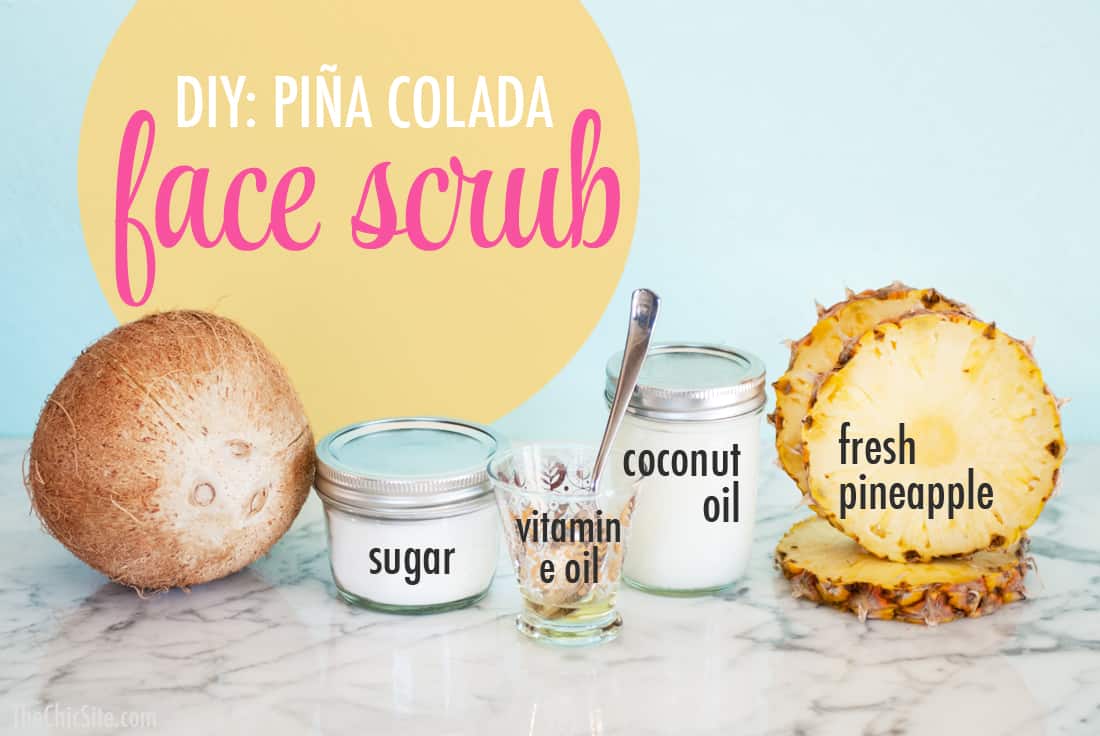 2. Pina colada face scrub by The Chic Site. Pineapple is packed with vitamins and enzymes which will break down dirt and oil on your skin, keeping it nice and clear. This gentle scrub is great for the face and it's good enough to eat!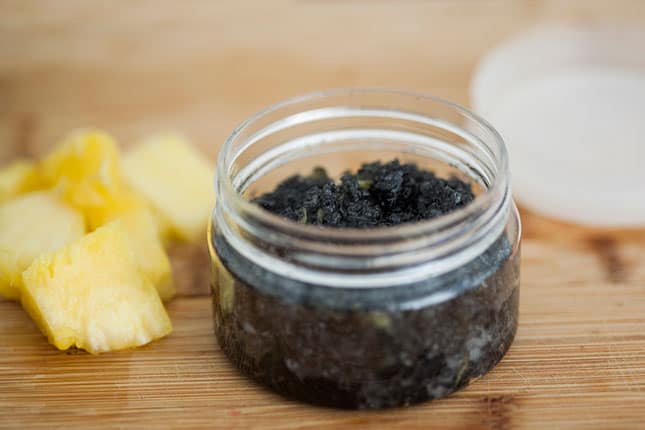 3. Homemade scrub by Brit + Co: Exfoliate and deep clean your face with this scrub, made with jagged black lava sea salt. Paired with pineapple, it clarifies the skin, while coconut oil soothes it in no time.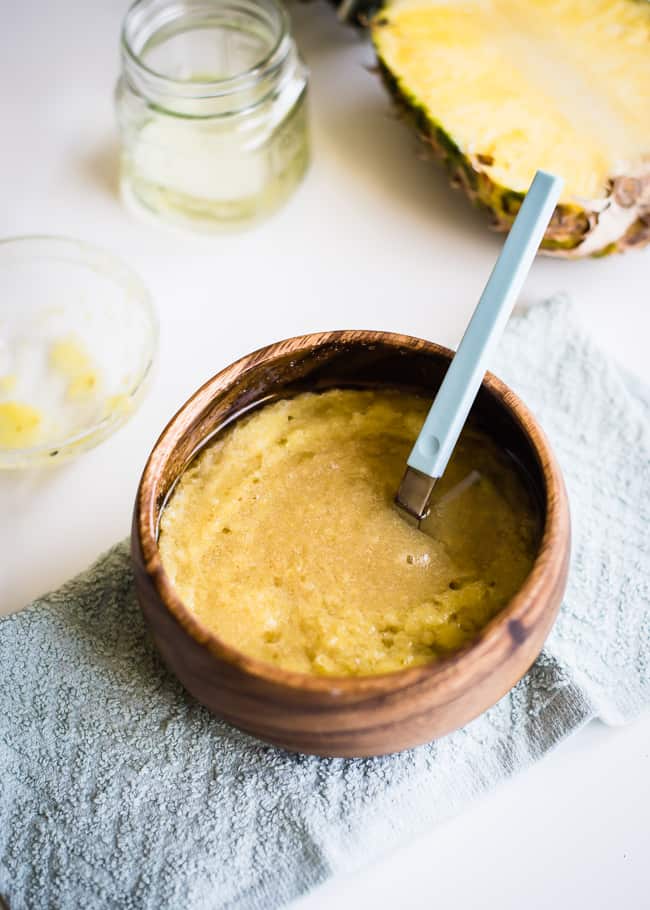 4. Pineapple sugar body scrub by Hello Glow. The vitamin C in pineapple with the glycolic acid in sugar cane are a power combo that your skin is going to love. The coconut oil makes the scent even more tropical, while also deeply moisturizing the skin.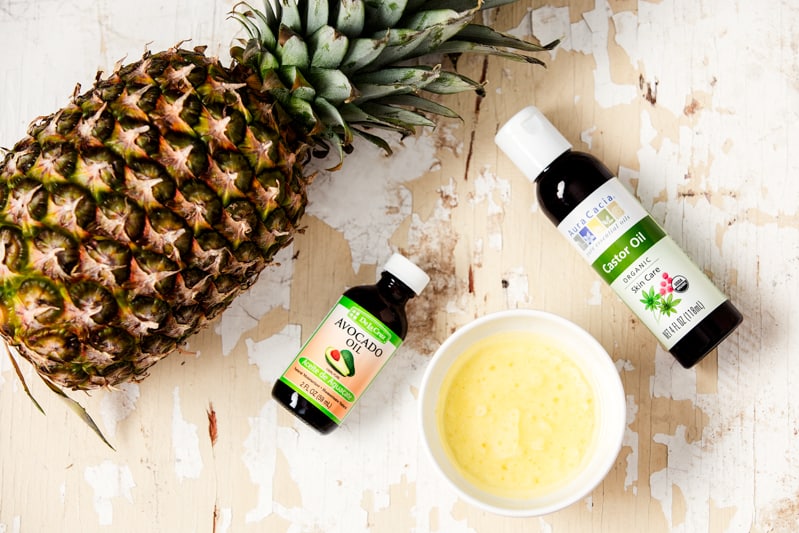 5. Facial cleansing oil by The Chriselle Factor. This cleansing oil made with avocado oil and castor oil, as well as blended pineapple, will leave your skin feeling moisturized and soft.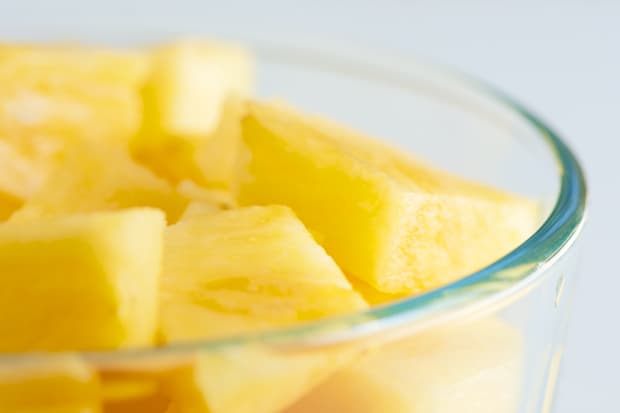 6. Homemade pineapple facial by Get Inspired Every Day. Get smoother, toned skin with visibly shrunken pores using with a single ingredient: pineapple. No fancy stuff, no wasted time, literally the easiest thing you could do for your face.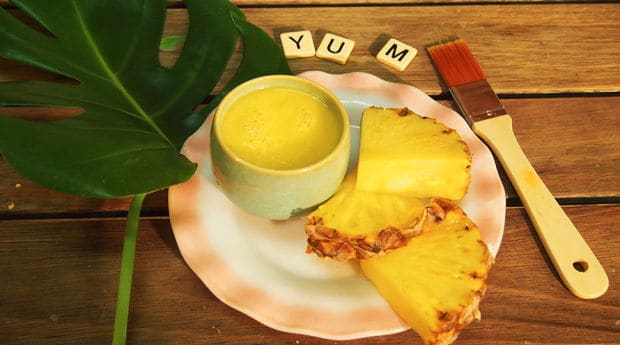 7. DIY pineapple mask by XO Vain. Start with a simple pineapple mask to deep clean your face, then soothe and nourish it with a Greek yogurt mask. There, the effects of a chemical peel without any of the chemicals.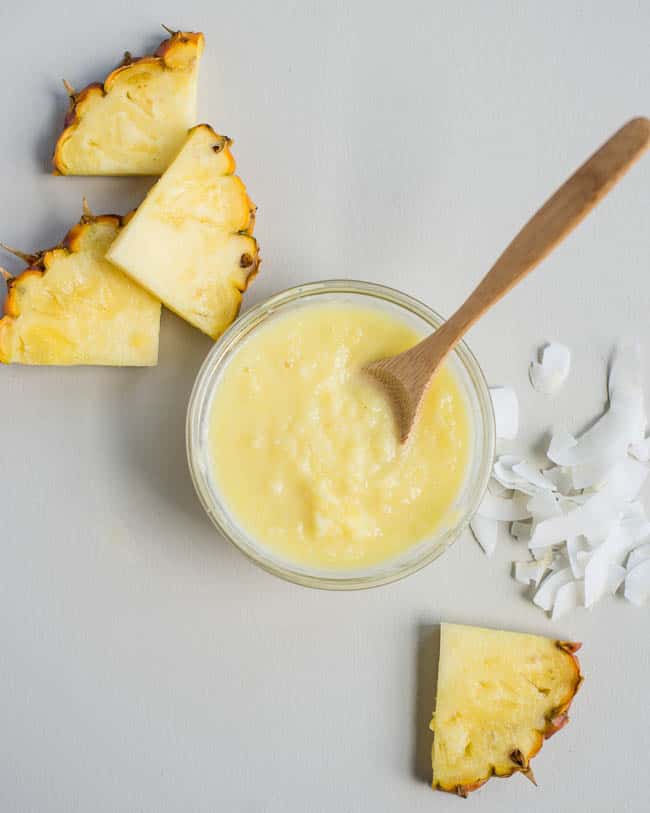 8. Pina colada mask by Hello Glow. The enzyme bromelain acts as an exfoliant, which makes pineapple the perfect choice for an age spot mask like this one. It gives your face a nice glow, while also working on those lines and spots.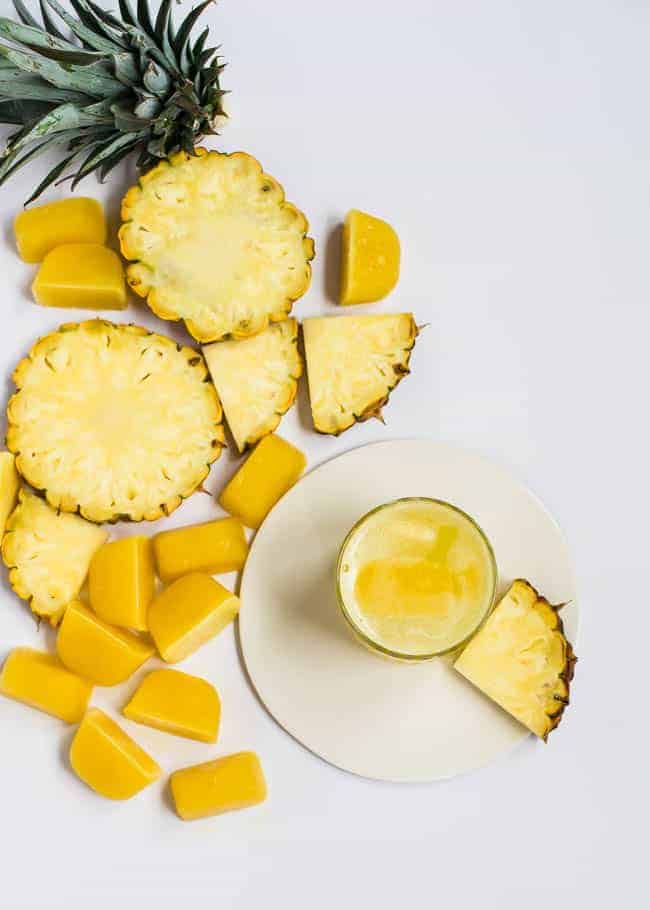 9. Beauty-boosting ice cubes by Hello Glow. We're promoters of the idea that beauty doesn't always have to come from the outside, on the contrary! And these pineapple ice cubes are a perfect example, combating bloating and gas and making you feel lighter.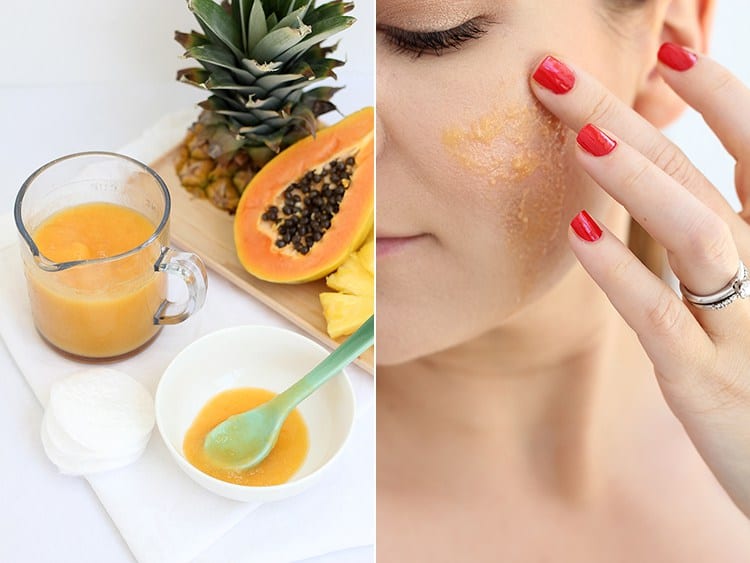 10. Pineapple papaya enzyme peel by Freut Cake. Pineapple and papaya both have exfoliating properties due to the enzymes that break up protein. They also contain alpha-hydroxy acids, which moisturize and remove dead skin cells, leaving your skin like new.
28