You'll hear us talk a lot about uses for coconut oil, and that's because it truly is a wonder ingredient! Coconut oil has anti-microbial, anti-inflammatory, anti-parasitic and anti-fungal properties, and it's got so many uses—nutritional, beauty, personal care and household—that you may find yourself stocking up on jars of it for every room in the house. (It is one our top 10 Must-Have Beauty Ingredients, after all.)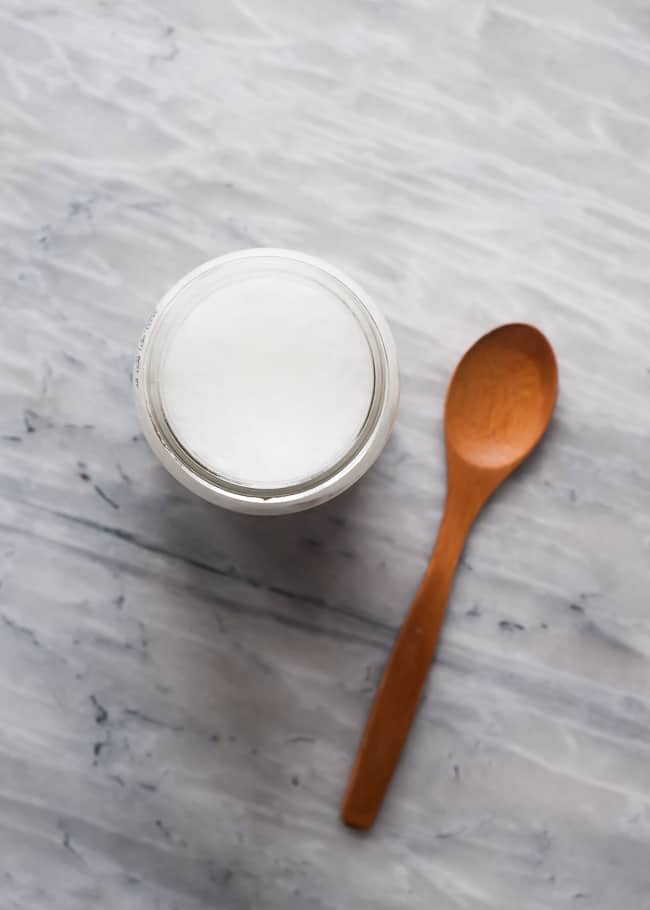 Get more coconut oil in your life by swapping it in for these 10 products you're probably buying:
1. Cooking Oil
Coconut oil is a saturated fat, so it does raise bad cholesterol—but raises good cholesterol at the same time, making it a better choice than many oils. Use coconut oil in place of other oils for sautéing and cooking, but note that it has a lower smoking point, so for high-heat cooking or frying you will probably want to keep another oil around.
2. Butter
You can also use coconut oil as a creamy, but non-dairy, butter replacer in many recipes. Melt it and add to popcorn, or spread it on toast and top with a little honey and/or cinnamon for a sweet and nutritious breakfast.
3. Toothpaste
Ever wonder what chemicals you're ingesting when you brush your teeth? A DIY version made with coconut oil and baking soda is tasty, natural and will also soften your lips (no post-brushing lip balm required). If coconut oil toothpaste is a little too out there for you, try oil pulling instead—it detoxes your mouth and keeps gums healthy.
4. Deodorant
Coconut oil and baking soda is also an effective DIY deodorant. Be warned, it may take a few days for your body to adjust, but once it does you may find that you no longer need super-strength commercial deodorants or antiperspirants.
5. Moisturizer + Body Oil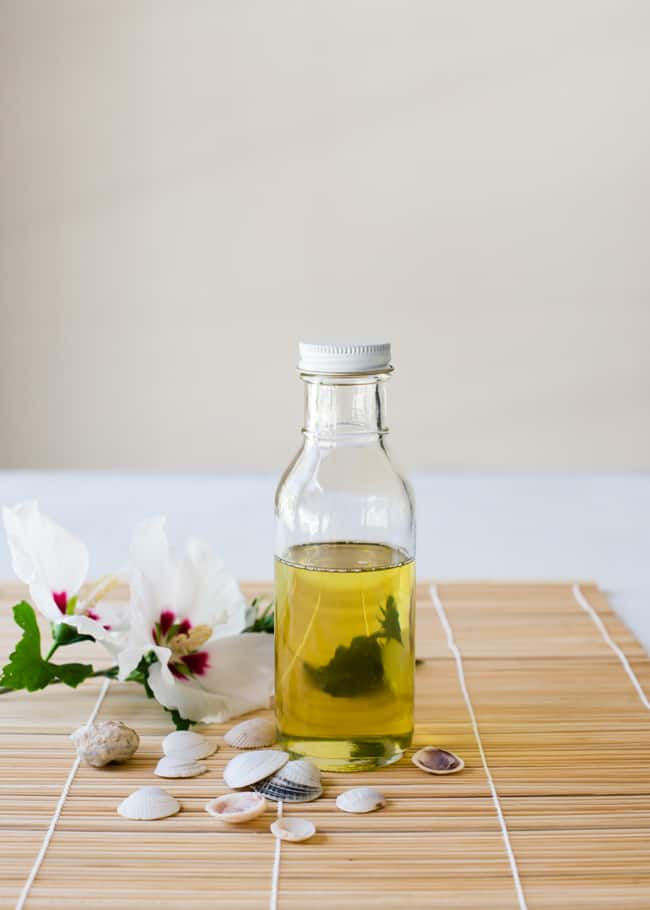 Even if you have super dry skin, coconut oil will keep it hydrated and soft (try making this Cooling Whipped Coconut Oil Moisturizer to soothe skin after a day at the beach). You can also make a handy body oil with natural SPF.
6. Shaving Cream
Coconut oil with a little aloe vera and a few drops of essential oils makes for a luxurious DIY shaving cream that will leave your legs moisturized, silky and gorgeous.
7. Hairspray
Some melted coconut oil, water and essential oils mixed into a homemade hairspray will fight off frizz, sans the stickiness and chemical smell of regular hairspray. Your hair and the ozone layer will thank you.
8. Conditioner
Instead of buying it at the salon, deep-condition your locks with a moisturizing DIY hair mask that also smells amazing.
9. Stretch Mark + Cellulite Treatment
It's also a godsend for stretch marks; use it on its own or whip up some Coffee-Coconut Oil Scrub Cubes (one of our most popular beauty DIYs!) to combat stretch marks and pesky cellulite. To enhance the benefits of coconut oil on stretch marks and cellulite, pair it with a dry-brushing routine.
10. Body Wash
Cleanse and moisturize all at once—without clogging pores—with a simple DIY body wash made using coconut oil, castile soap, honey and essential oils.
10