It's that time of year when families and friends start making travel plans for Thanksgiving and Christmas. And that means house guests! Having more people in your space can be stressful for everyone so we've come up with a few tips and tricks to spruce up the spare bedroom and make visitors feel right at home.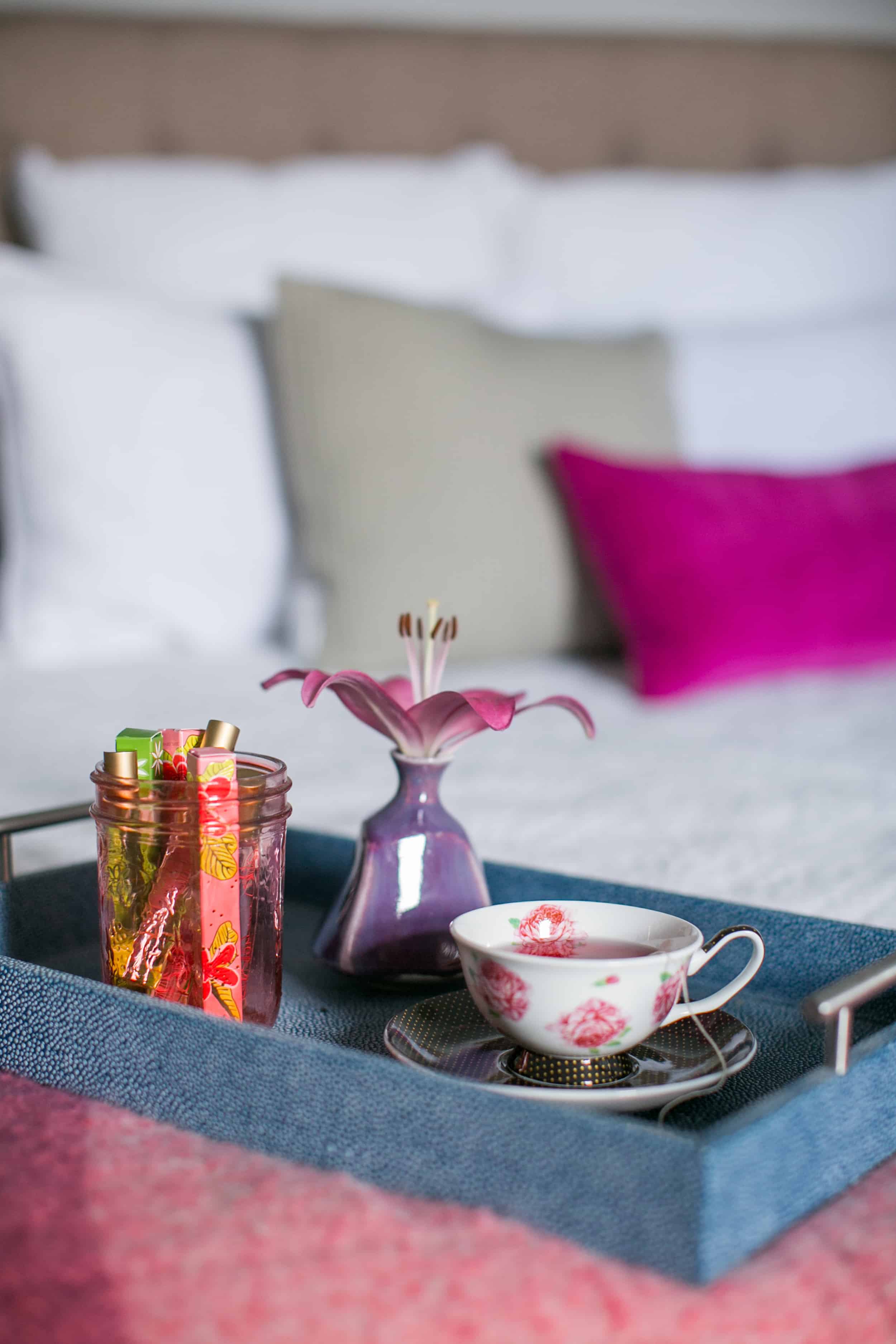 My guest room recently got a makeover, just in time for the holidays. What was a rather forlorn bedroom quickly came together into a bright, cheery space with a new headboard, desk and side table from Sauder. My mother-in-law is the most frequent guest so I went for a decidedly feminine look with my favorite bright pink.
My guest room rules:
Keep the space simple and uncluttered. Don't make the guest room your hiding spot for pictures and tchotchkes you don't know what to do with – just give those away!
Let the light in. Guests probably want a curtain (hello, privacy!) but you can open windows and blinds before guests arrive to freshen things up.
Put yourself in their shoes. What do like to have when traveling? What gets on your nerves? My pet peeve is having to ask for things like toilet paper and hair dryers.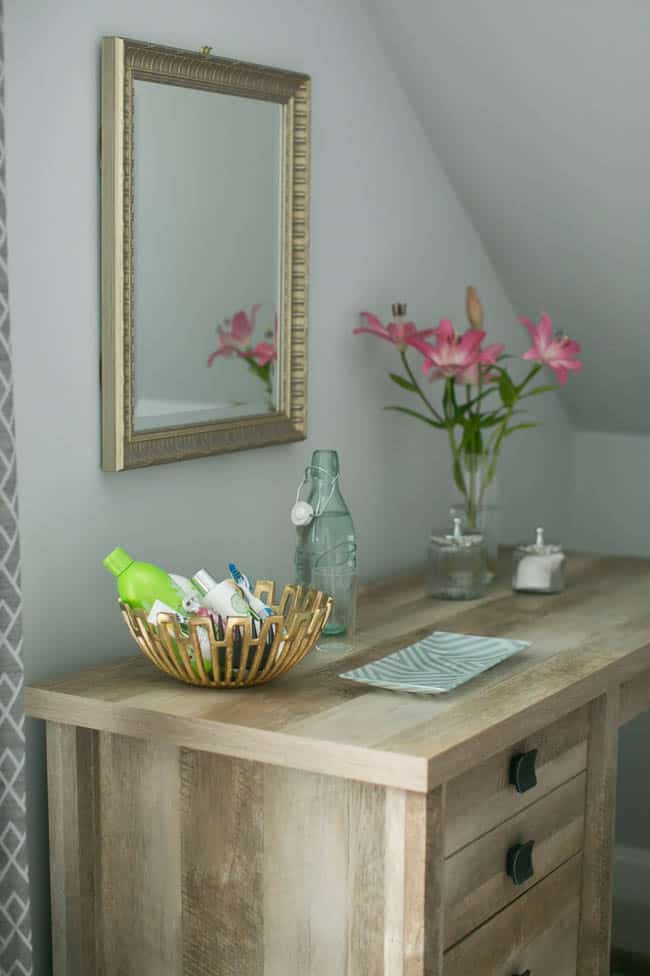 Here are a few more ideas for getting your guest room ready – be careful, they'll never want to leave! :)
10 Ways To Get Your Guest Room Ready For The Holidays
0