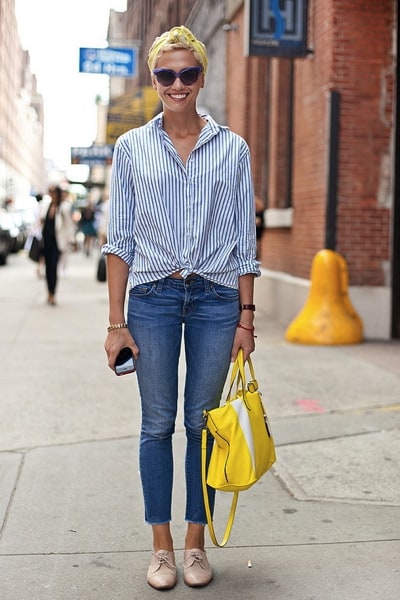 No color boosts my mood like yellow. It's a cheerful antidote to busy, stressful days – and boring, snowbound days like today. Did you know that we see yellow better than any other color? No wonder it's the color of choice for street signs and Post-It notes!
We associate yellow with sunlight and summer, which means fun, cheerfulness and happiness. The uplifting color conjures memories of playing outside and creates feelings of optimism. So it's the perfect color to wear when you want to get noticed – or you just need a reminder that spring will be here soon!
10 Ways to Wear Yellow
Here are 10 ways to brighten your wardrobe – and your mood – with this sunny shade.
6