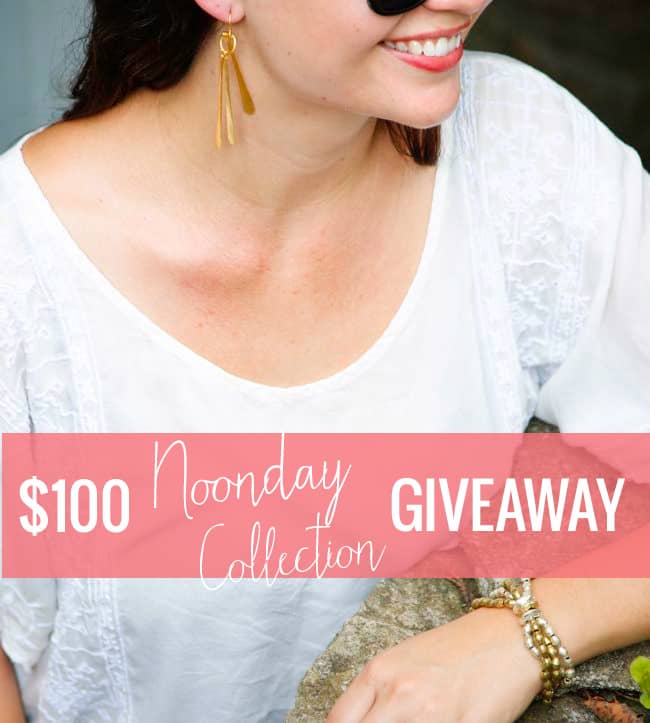 Do you know Noonday Collection?  Started by a mom trying to raise money to adopt her third child from Rwanda, Noonday Collection features amazing handmade stationery, kitchen accessories, bag and scarves from artisans around the world. And the jewelry! Underline the jewelry!
I love the colorful bohemian style of their bead necklaces, long earrings and stackable bracelets. And can you believe the gorgeous bracelet above is made from upcycled metal and artillery in Ethiopia? Each piece has a story. The cool sunbeam earrings worn above are made (with love) in Nepal. The amazing paper beads are made in Uganda. And women in Ecuador make incredible jewelry (like this ombre necklace) from dried seeds!
To spread the word about their fall collection, Noonday Collection is giving away $100 store credit to one lucky reader!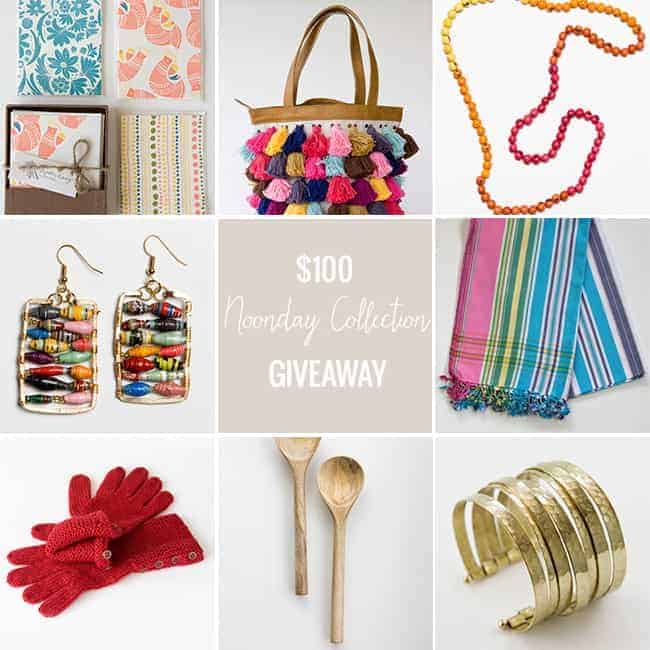 $100 Noonday Collection Giveaway
Enter via the Rafflecopter widget below to win a $100 gift card to Noonday Collection. The giveaway is open to US and International readers and it ends on 12 AM September 18.
0