Now that we live across the street from my sister (the best!) and right next to a gorgeous hiking trail there's a new tradition in the making – the weekend 'family hike.' I'll admit it sometimes takes a bit of coaxing to get the kids rallied, but as soon as the scooters and bikes come out, they're off. It's the perfect antidote to Sunday afternoon boredom!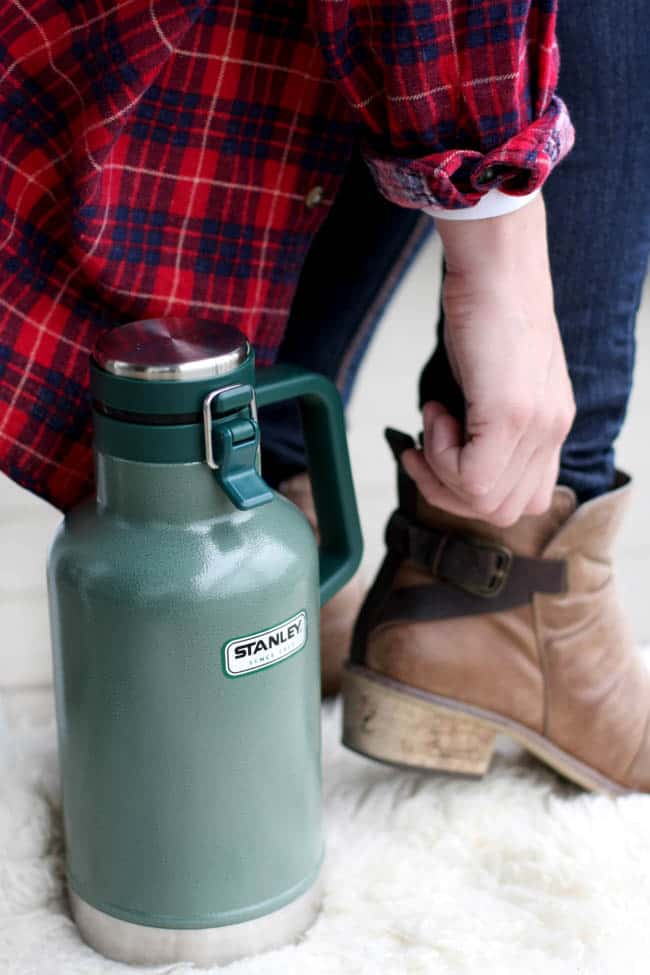 We hike to a small bridge that has access to a stream where the dogs can swim and the kids can splash. The adults sit and relax for a few minutes to celebrate our outdoorsy-ness with hot chocolate or a cold drink. And let me tell you, nothing is quite as motivating to little kids as the promise of hot chocolate at the end of a long hike. :) Those quiet moments of "trailgating" have become my favorite parts of the weekend. It's calming and peaceful, just what we all need before jumping into a new week.
Whether we're trailgating or just roasting marshmallows in the backyard, we love that Stanley products are built to last. Not only do they do an amazing job of keeping soups and drinks hot (or cold!), but I know that someday my kids will be making their own memories with this Stanley growler, crock and tumbler set.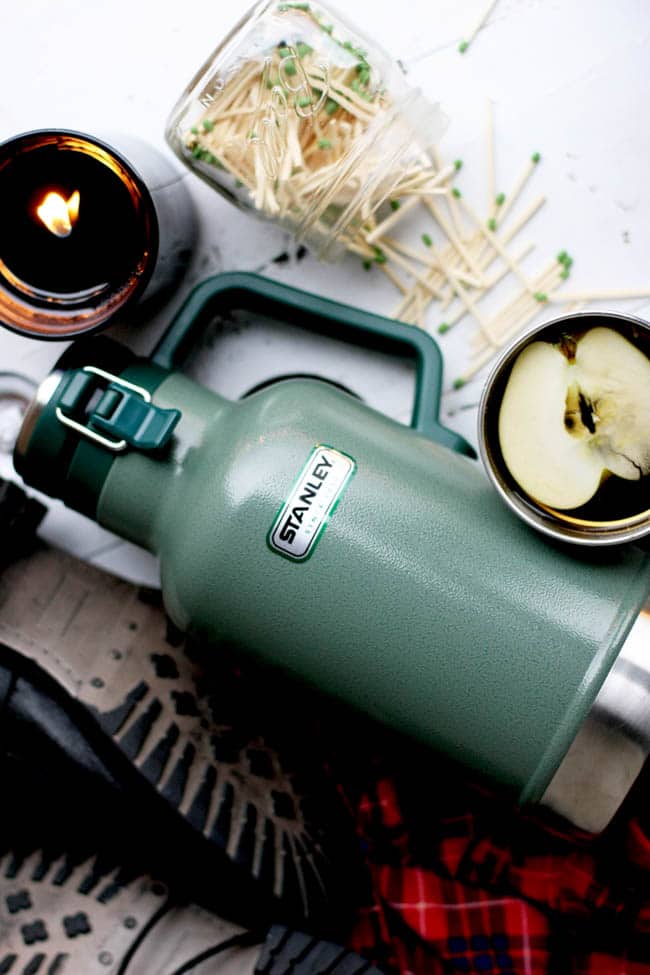 Here are the fun Stanley products we got to try:
Stanley Adventure Vacuum Crock – This pot means business! Holding 3 quarts, this on-the-go must-have keeps food warm for 12 hours and is perfect for soups and chili.
Stanley Classic Vacuum Growler – A 64 ounce classic that lets you transport your favorite brew in fully functional and iconic style.
Stanley Adventure Stacking Steel Tumblers – Stackable and compact, these stainless steel cups make enjoying that tasty beverage a breeze.
$100 Visa Giveaway
One reader will win a $100 Visa gift card so that you can arm yourself with a little bit of #Stanleyness to for your fall gatherings and celebrations! Enter below to win:
0