It's so easy to get sucked down the Pinterest rabbit hole while searching for holiday cookies to make, so we've rounded up 101 of the best Christmas cookies for you! Choose from classics, unique spins on traditional cookies, as well as new recipes that just might become family favorites.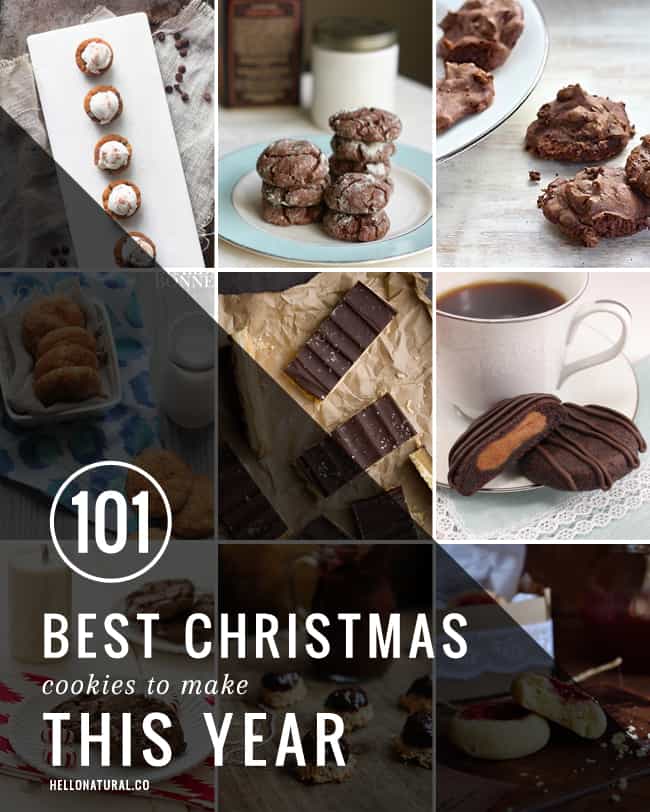 Many of these recipes are vegan and/or gluten-free. Just consult the handy little icons next to each one (and make sure to confirm whether it meets your dietary needs once you click through).
Sugar Cookies, Snickerdoodles + Other Classics
1. Classic Sugar Cookies from Betty Crocker are everyone's favorite, and this large-quantity recipe is perfect if you're doing a cookie exchange.
2. Chocolate-Covered Katie's Healthy Sugar Cookies are a nice lighter, dairy-free option—and they can be made gluten free.
3. Gluten-Free Snickerdoodles from The Best of This Life will please everyone who hits the cookie tray.
4. Soft Shortbread Cookies from Swanky Recipes are perfect on their own, or to dunk in coffee or hot cocoa.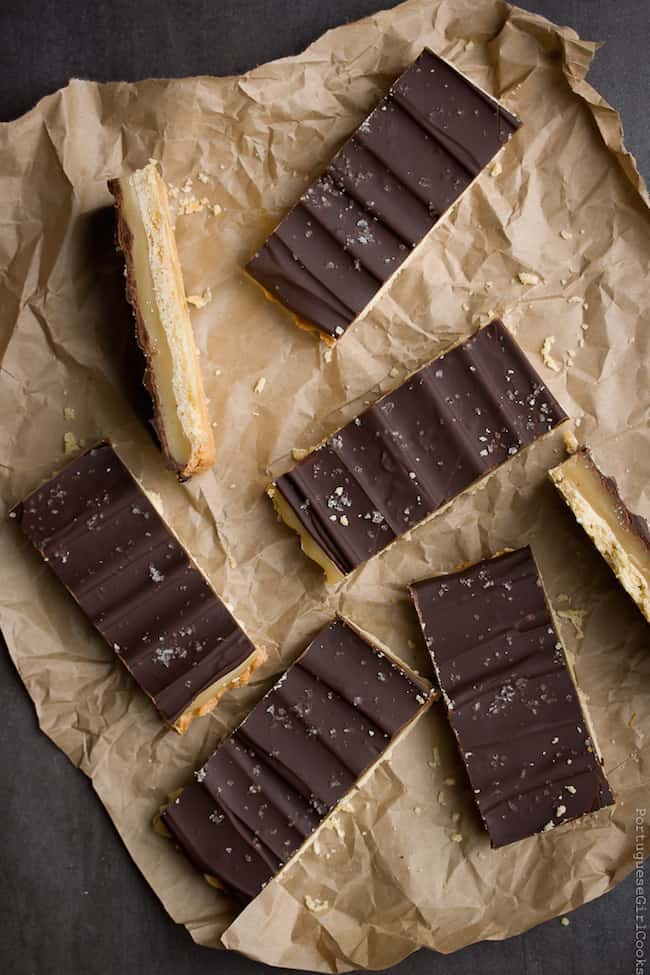 5. Better save a tray of Portuguese Girl Cook's Chocolate-Caramel Shortbread Bars to hide away, because they will go FAST.
6. Mini Cinnamon Roll Cookies from Taste of Home are a cross between a snickerdoodle and a cinnamon roll. So you can eat them for breakfast, right?
7. Grain-Free Sugar Cookies from Chocolate-Covered Katie are easy to make Paleo.
8. Gluten-Free, Egg-Free Sugar & Spritz Cookies from Lexie's Kitchen are a healthier way to indulge your spritz craving.
9. Betty Crocker's Vegan Sugar Cookies are a dairy-free spin on a classic.
10. Vegan Chocolate Haystacks from Because I Love Chocolate are also gluten-free!
11. If you're like me, Betty Crocker's melt-in-your-mouth Cream Wafers are a go-to holiday treat. It's tough to eat just one…or five.
12. Betty's Linzer Star Christmas Cookies are a traditional favorite made with red currant jelly.
13. The Food Network's Hazelnut-Chocolate Linzer Cookies can also be made in a Blackberry-Pecan flavor.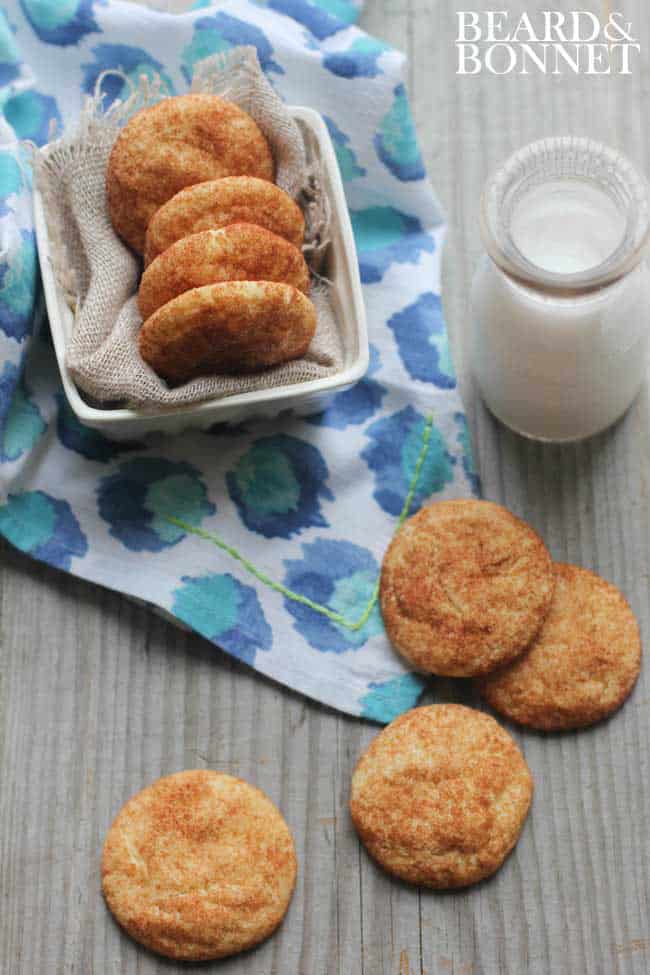 14. Beard + Bonnet's Snickerdoodles are almost too good to share, so make sure you make a second batch!
15. Delicate Lace Cookies from Two Peas and Their Pod are a sophisticated, pretty way to celebrate.
16. Kare from Kitchen Treaty swears by Dolly Parton's Sugar Cookie Recipe. Who knows if it's really Dolly's recipe, but we'll go with it!
17. Date-sweetened Nutcracker Cookies from Oh She Glows are a great way to get the health benefits of nuts in cookie form!
18. If you like walnuts, you'll love Eat Drink Pretty's Russian Tea Cakes.
19. Combine your loves of eggnog and cookies with these Eggnog Cookies from Jen's Favorite Cookies.
Peanut Butter
20. Peanut butter blossoms, peanut butter kisses…whatever you call them, try this recipe from Dessert for Two.
21. Peanut butter blossoms get some aesthetic upgrades in this recipe from Betty Crocker.
22. Kitchen Treaty's Milk Chocolate Peanut Butter Balls are exactly what you think. Delicious.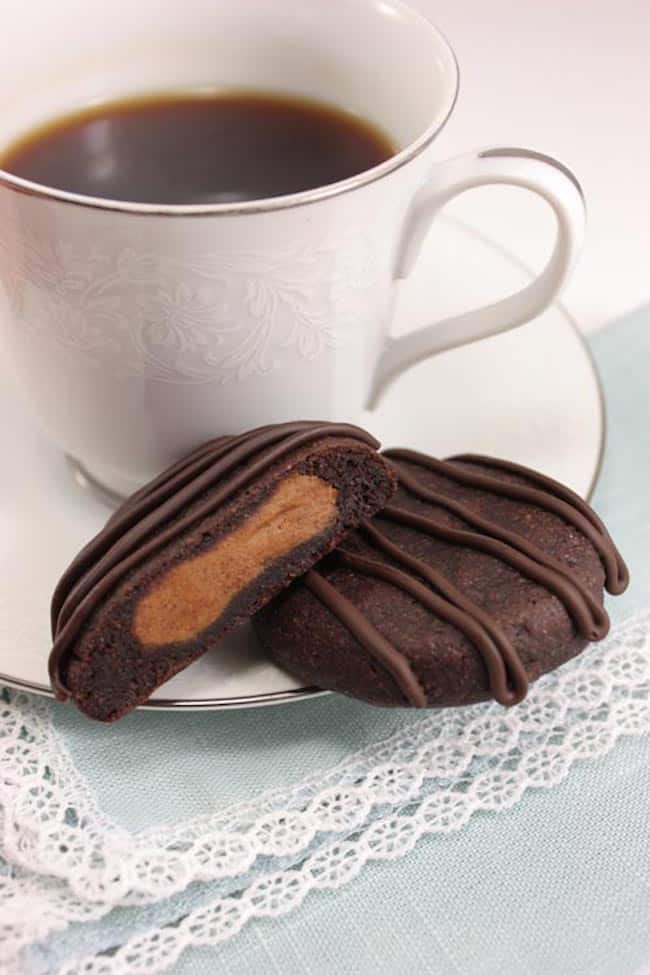 23. Chewy Magic Peanut Butter Middle Cookies from Lexie's Kitchen have a lovely (and yes, magical) peanut butter center. Plus, they're sweetened with either dates or coconut sugar.
24. Gluten- and dairy-free Peanut Butter Cups from Frugal Living NW are a great cookie alternative for those with special diets, or who just want to avoid flour and butter.
Fruity
25. Orange Ricotta Cookies with Dark Chocolate from Two Peas and Their Pod are a great way to enjoy the classic chocolate-orange combo in cookie form.
26. If you're trying to cut back on refined sugar, Easy Maple Jam Thumbprint Cookies from Natural Sweet Recipes are a good option.
27. Citrus-Kissed Fig Thumbprints from Betty Crocker are a unique spin on a classic.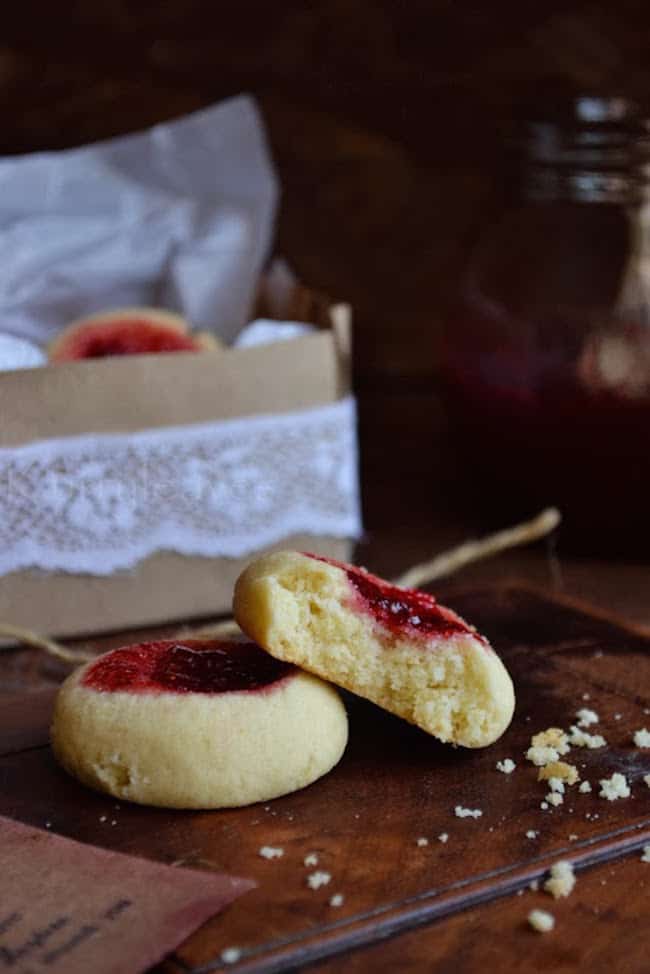 28. Rice Flour Jam Cookies from Kurry Leaves are, dare we say, the jam.
29. Use seasonal clementines and blood oranges for the Food Network's Citrus Christmas Squares.
30. Cranberry White Chocolate Pecan Cookies from Boulder Locavore contain healthy fruit and nuts.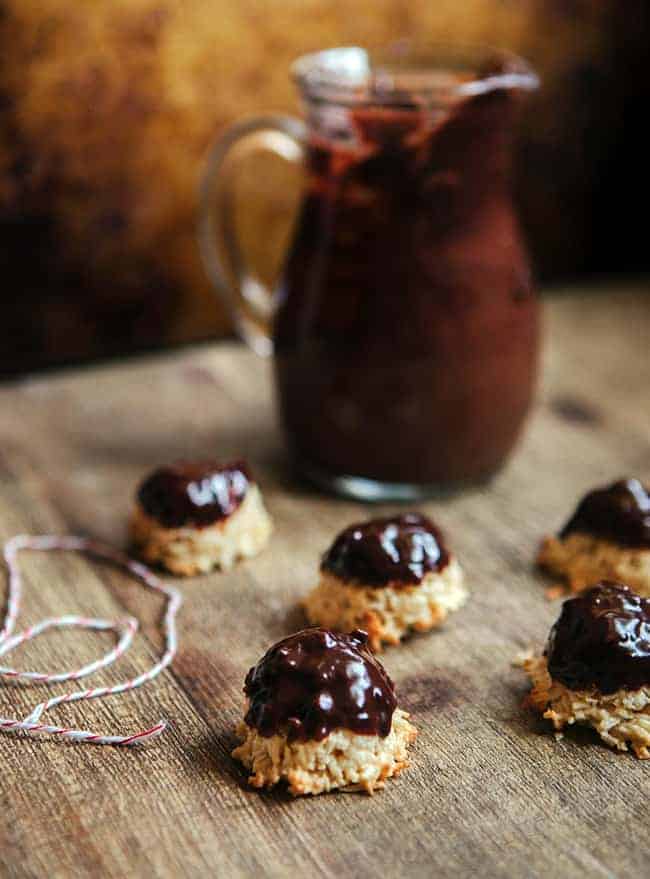 31. Dark Chocolate Orange Ganache Macaroons from Hello Glow are an elegant, giftable treat suited for all the gluten-free chocolate lovers on your list.
32. Cinnamon and orange is another timeless combo, which you can try out in Betty Crocker's Cinnamon Orange Squares.
Minty
33. White Chocolate Peppermint M&M Cookies from Two Peas and Their Pod have a beautiful, festive red and white color combo.
34. Candy Cane Macarons from Annie's Eats are light and fluffy, but super decadent. (Note: the recipe measurements are in metric, so you'll need to convert.)
35. Grain- and Gluten-Free Fresh Mint Double Chocolate Cookies from Texan Erin are made with fresh mint. Yum!
36. Candy Cane Cookies from Betty Crocker are a traditional minty fave.
37. Chewy Chocolate Peppermint Cookies from Minimalist Baker are made using candy canes or peppermint candies.
38. Grashopper Mint Chocolate Bark from Brown Eyed Baker takes Andes mints to the next level.
39. Raw Chocolate Thin Mints from Pure Ella are a healthier spin on everyone's Girl Scout favorite.
40. Peppermint royal icing-topped Snowflake Cookies from Lulu's Sweet Secrets are a minty spin on traditional sugar cookies.
Chocolate, Chocolate + More Chocolate
41. Sarah Bakes' Gluten-Free Vegan Frosted Chocolate Peppermint Cookies are decadent without the dairy.
42. Martha's Mexican Hot-Chocolate Cookies combine the best of two worlds: cinnamon and chocolate.
43. Two Peas and Their Pod's Mini-Hot Cocoa Cookies use hot cocoa mix and marshmallow for an edible version of your favorite winter beverage.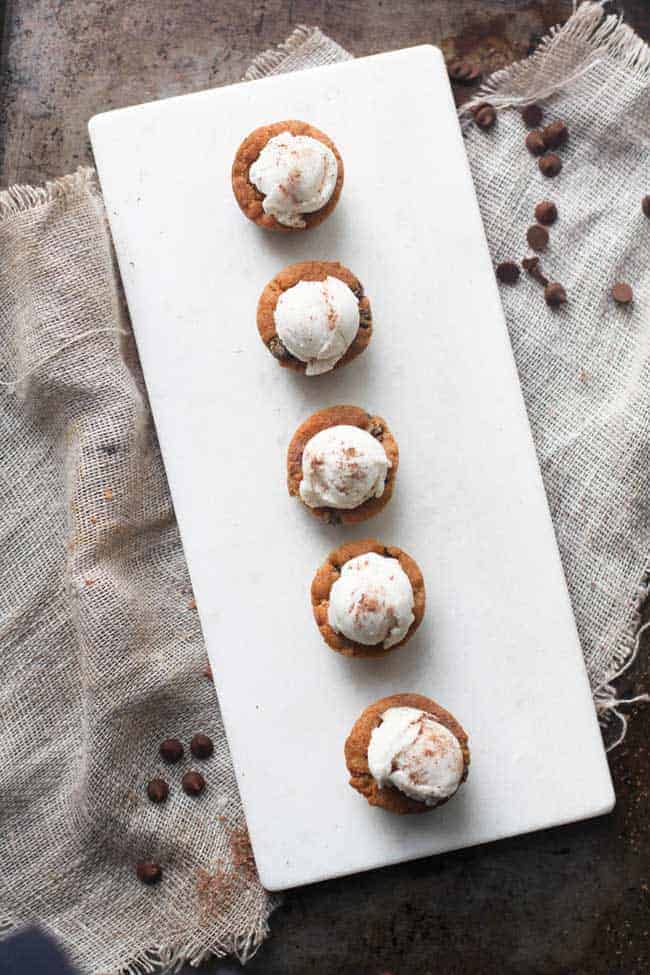 44. Gluten-Free Chocolate Chip Cookie Tassies from Hello Glow are a unique, bite-sized spin on traditional chocolate chip, and they use store-bought dough to make prep even easier.
45. Thanksgiving meets Christmas in these Flourless Cranberry Chocolate Chip Cookies from The Hummusapien.
46. Cookies 'n' Cream Fudge from Hello Glow is easy to make and package up for the cookie exchange.
47. Gluten-Free Oatmeal, Almond Butter and Chocolate Chip Cookies from Eat Good 4 Life are moist and full of heart-healthy oats.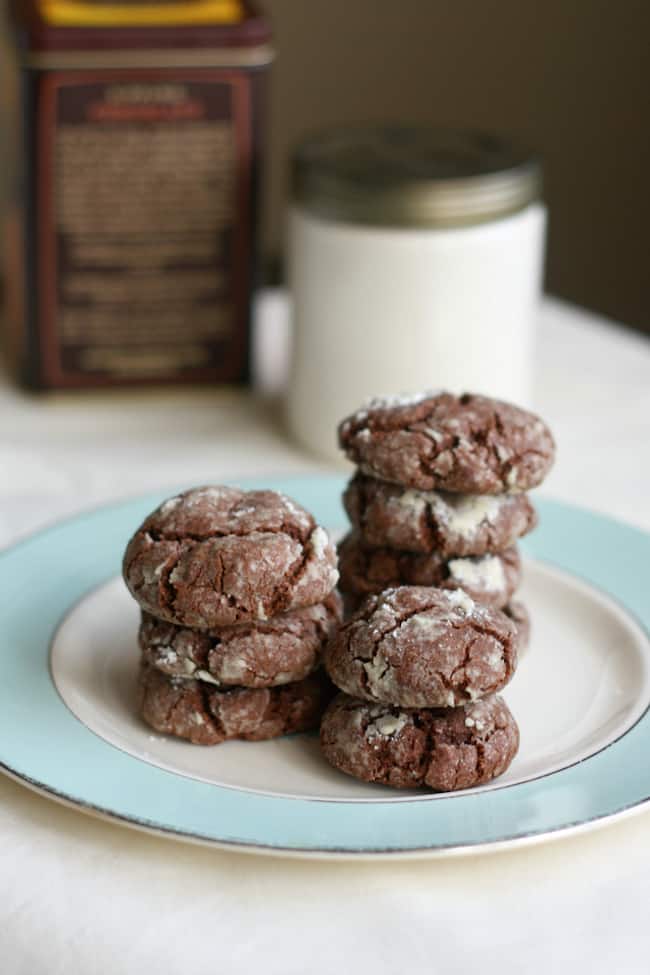 48. Gluten-Free Chocolate Crinkle Cookies from The Pretty Bee are sweetened naturally, with applesauce and prune puree.
49. Gluten-Free Double Chocolate Chunk Cookies from Eat Good 4 Life have lots of antioxidant-rich dark chocolate, and can be made a little spicy if you like.
50. The secret ingredient in these Hello Glow Chocolate Chip Cookies? Yep, garbanzo beans. The kids will never know they're getting extra fiber!
51. Salted Caramel Chocolate Chip Cookies from Two Peas and Their Pod adds a sophisticated flair to a classic.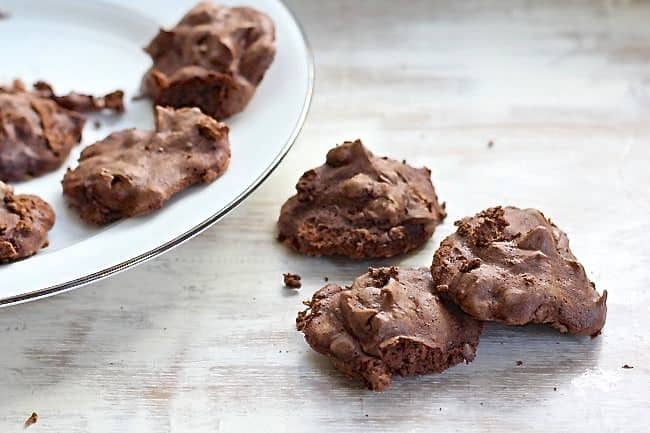 52. Gluten-Free Mocha Brownie Cookies from Hello Glow are flourless, chocolaty and only 56 calories each!
53. Sometimes you just need a Big Fat Chocolate Chunk Cookie, like this one from the Mom 101 cookbook (via Hello Glow). And that's okay.
54. Connoisseurus Veg's Vegan Pecan Crusted Toffee Bites have a subtle maple taste.
55. Have friends or family who are into eating raw? Hello Veggie's Chai Spiced Raw Macaroons are sure to be a hit.
56. Mix and match your fillings in the Food Network's Cocoa Thumbprints.
Barks, Brittles + Biscotti
57. Chocolate and Peanut Butter Bark from Cravings of a Lunatic is totally crave-worthy.
58. Superfood-packed Coffee Toasted Almond + Coconut Dark Chocolate Bark from Half Baked Harvest is the bark of your dreams! And it's full of good-for-you antioxidants and healthy fats.
59. Peppermint Sugar Cookie Bark from Betty Crocker is a cookie in bark form.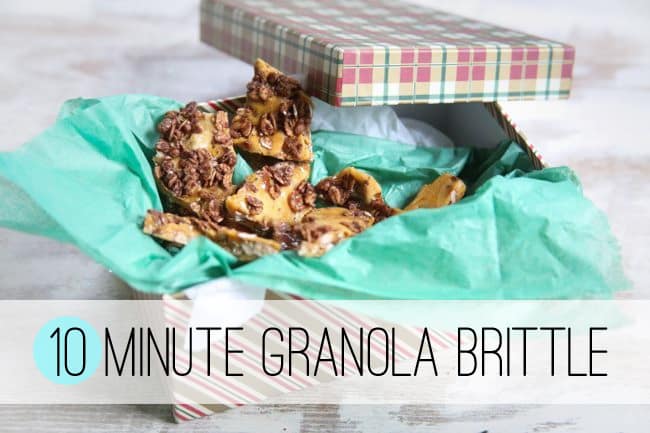 60. 10-Minute Granola Brittle from Hello Glow couldn't be any easier, or tastier. (Hint: don't double the recipe; just make it twice.)
61. Recipe Girl's Peanut Brittle is an easy way to make treats for a crowd!
62. Martha's Almond-Ginger Biscotti is perfect for dipping in coffee, hot cocoa or tea.
63. Fruity, nutty Cranberry-Pistachio Biscotti from Shugary Sweets is great if you've maxed out on chocolate. (Is that possible?)
64. Cardamom Biscotti from Martha Stewart adds a nice chai scent to your home.
65. Vegan Eggnog Crunch Biscotti from Oh She Glows has a decadent, but dairy-free, eggnog glaze.
66. Chocolate and pecans? Yes please. Worlds collide (in a good way) with this Pecan Biscotti recipe from Bon Bon Rose Girls.
Meringues + Marshmallows
67. This Giant Chocolate Marshmallow from Waitrose could be dangerous…in a good way. (Note: this recipe uses metric measurements; you'll need to convert.)
68. The Urban Poser's Rustic Homemade Marshmallows are free of gluten, corn, dairy (they still contain gelatin, though, so not vegan) and refined sugar.
69. The Food Network's Chocolate-Covered Snow Peaks are a lighter, gluten-free cookie alternative.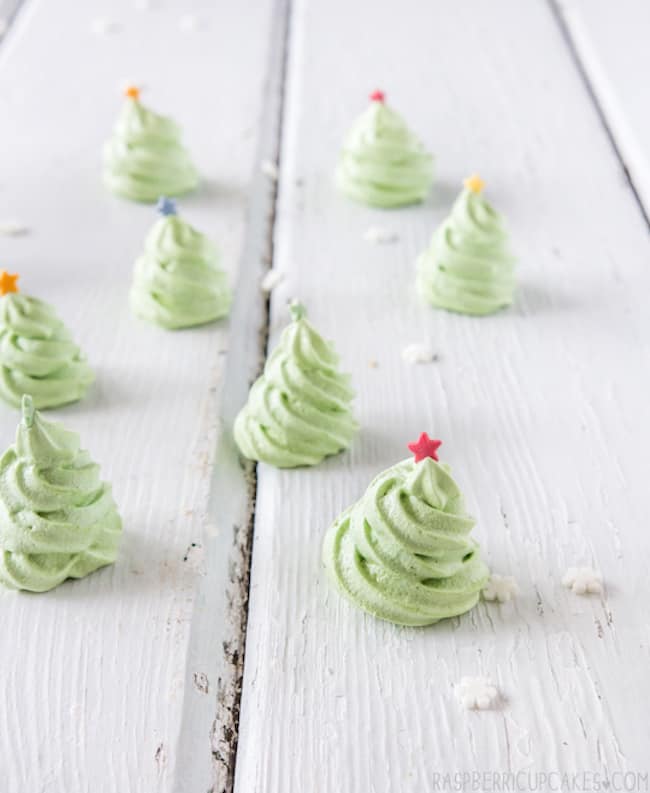 70. These cute Christmas Tree Meringues can be served on their own or in Raspberri Cupcakes' Christmas Mess recipe.
71. Her Christmas Tree Marshmallows are also pretty cute!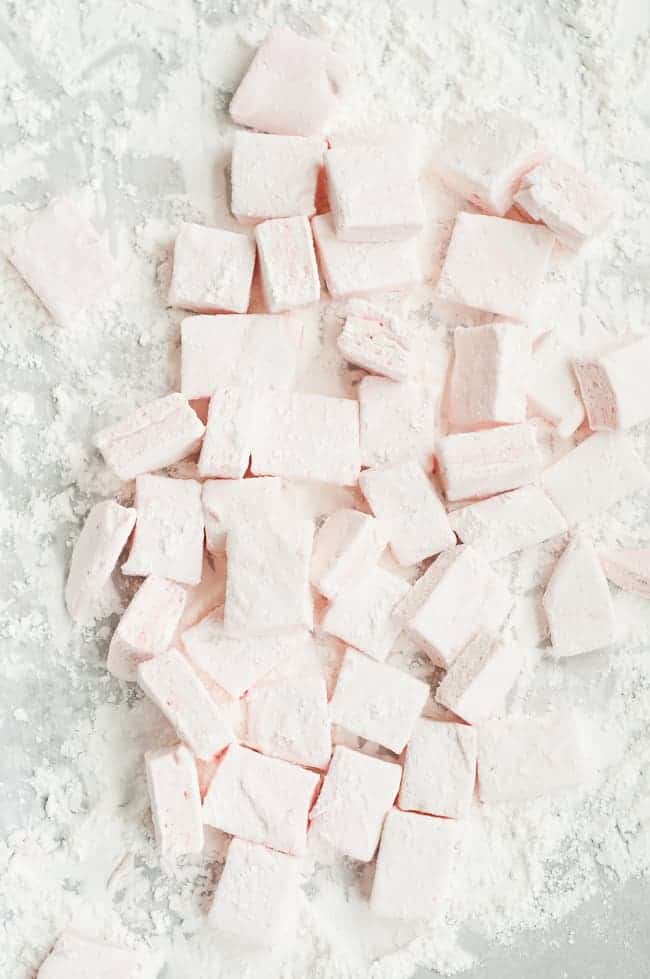 72. Don't be intimidated by making marshmallows at home; Peppermint Marshmallows from Hello Glow are so easy the kids can even help!
73. Chocolate Mint Meringues from Shugary Sweets are as pretty as they are delicious.
74. Peppermint Meringues from Woman's Day serve as a cute decoration, and a tasty treat.
Candies + Cookie Alternatives
75. These dipped treats from The Cooking Photographer couldn't be any easier. (Just resist the urge to dip everything in white chocolate year 'round.)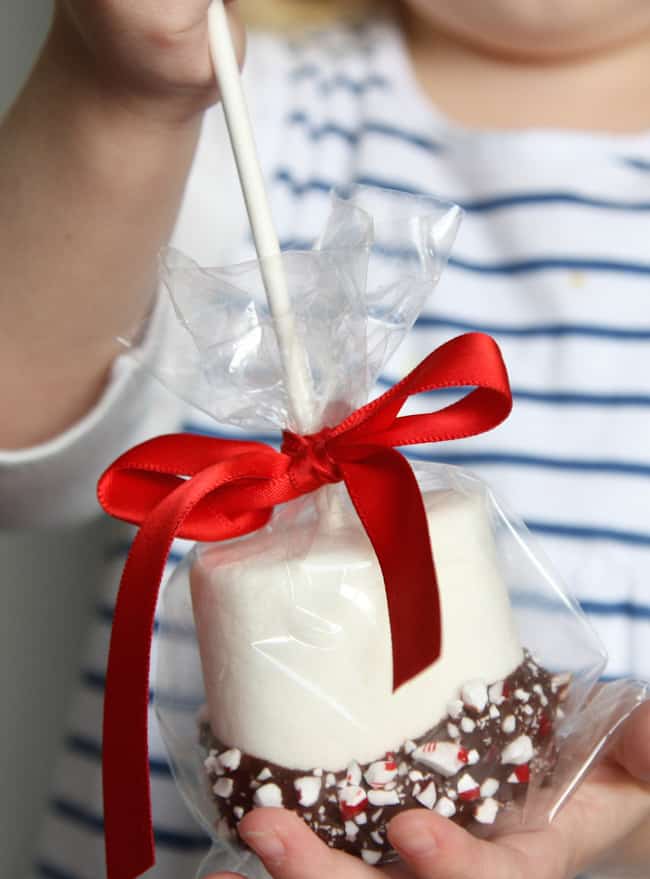 76. Giant Chocolate-Dipped Marshmallows from Messy Parents Messy Kids are super easy, and the kids can help!
77. Cinnamon Sugared Almonds from Something Swanky are extremely addictive—and kinda-sorta healthy :)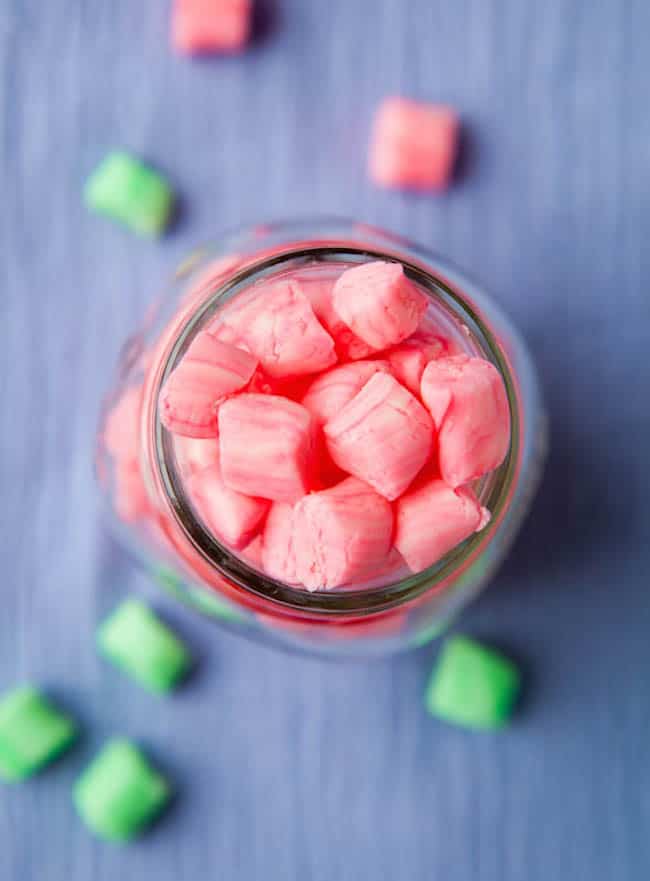 78. Averie Cooks' Butter Mints recipe will remind you of the old-fashioned treats Grandma used to make.
79. Homemade Salted Caramels from Live Laugh Rowe will put a smile on the grinchiest faces.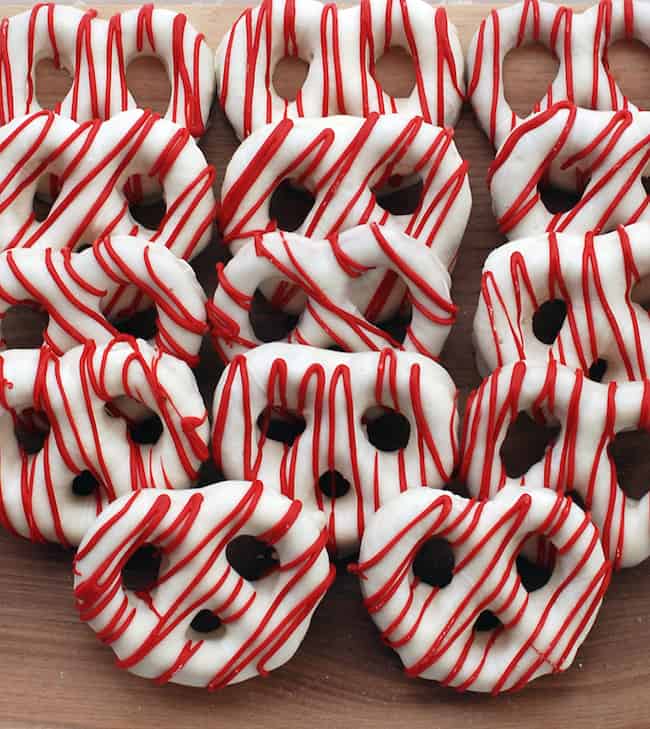 80. The Merrythought's sweet-and-salty Chocolate-Covered Pretzels are bright and festive.
No-Bake
81. Salted Dark Chocolate Coconut Bites from Port and Fin only include 4 ingredients. So easy.
82. Must-Make Cream Cheese Mints from Cupcake Vixens are pretty and only use a few ingredients.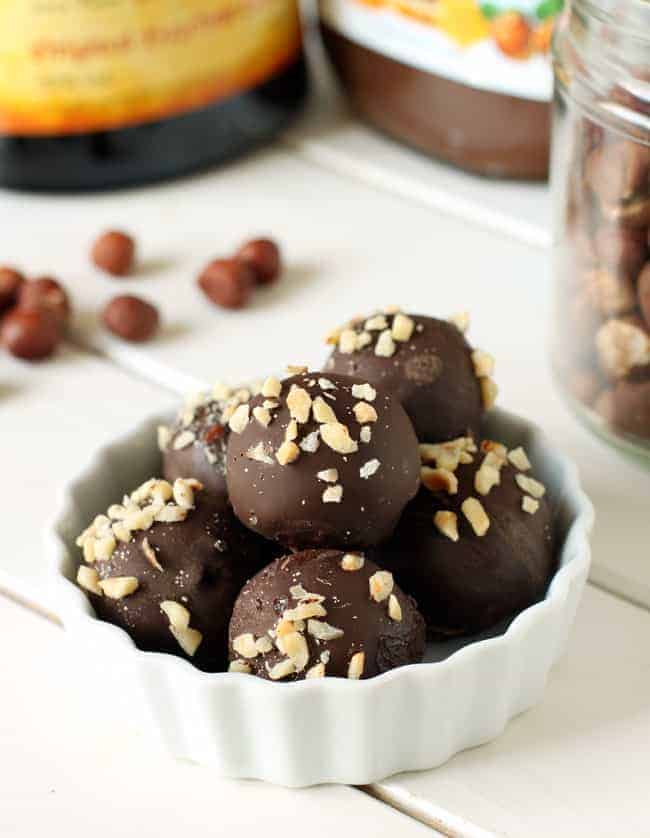 83. Try not to eat all the Nutella Truffles with Frangelico (from Hello Glow) before you gift them.
84. For an extra jolt, try these Coffee No-Bake Balls from Sweet Makes Three.
85. Oh She Glows' No-Bake Peppermint Patty Bars are good enough to eat year 'round, and they've got tons of antioxidants.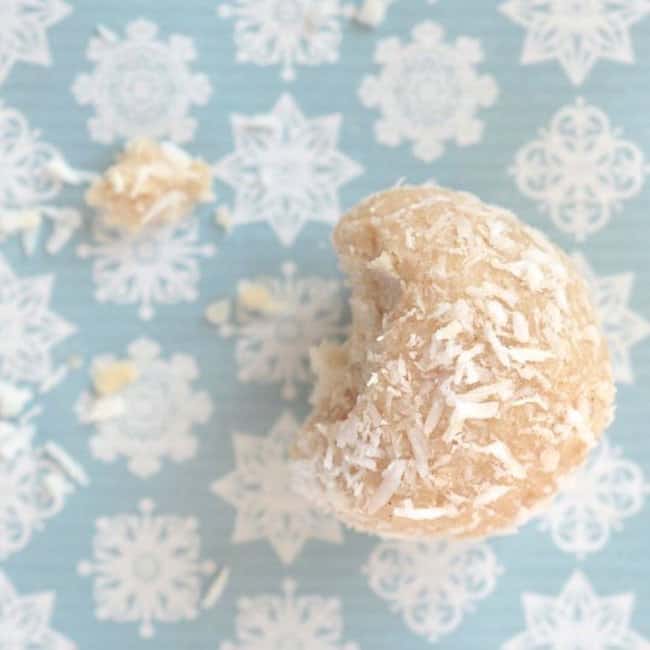 86. No-Bake Coconut Snowballs from The Kitchn can also be made raw if you like.
87. Kitchen Treaty's Fruit and Nut Milk Chocolate Granola Clusters are so simple; all you need to do is stir and pour.
88. Attention cookie-dough lovers (a.k.a. everyone!): These No-Bake Chocolate Chip Cookie Dough Truffles from Better Homes & Gardens are all of the chocolaty goodness, with none of the baking.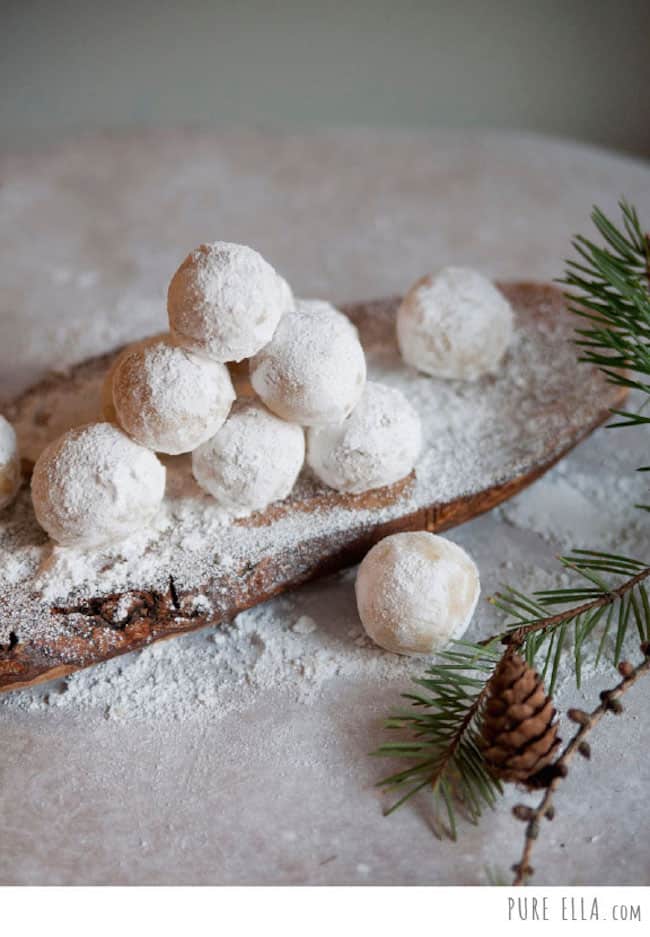 89. Amaretto Snowballs from Pure Ella use only 4 ingredients!
90. Creamy Dreamy Peppermint Patties from Oh She Glows use healthy coconut oil and dark chocolate.
91. No-Bake Persimmon Snowballs from With An Open Mind are a great way to use this unique winter fruit.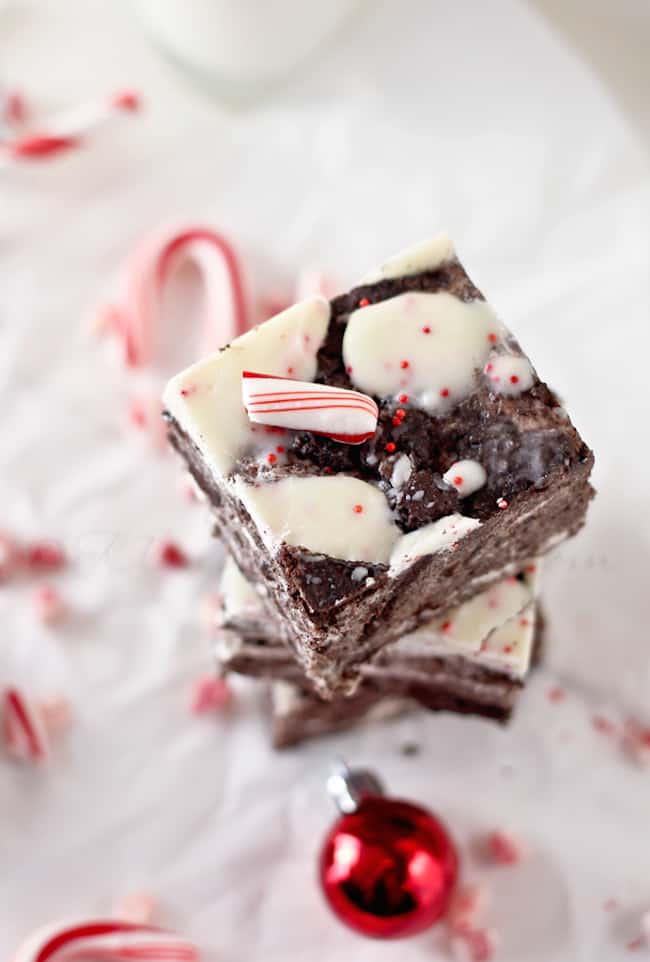 92. No-Bake Peppermint Oreo Bars from The 36th Avenue only require 4 ingredients as well—talk about easy.
93. Some people swear by those green holiday wreaths! Use this recipe from Betty Crocker and customize with the cereal of your choosing.
Ginger Cookies
94. Cranberry Ginger Cookies with Maple Icing from Bare Root Girl add some antioxidant-rich fruit into the gingerbread mix.
95. Chewy Molasses Spelt Cookies with Candied Ginger from Oh She Glows are a slightly spicy treat.
96. Martha's Giant Ginger Cookies are a ginger-lover's delight!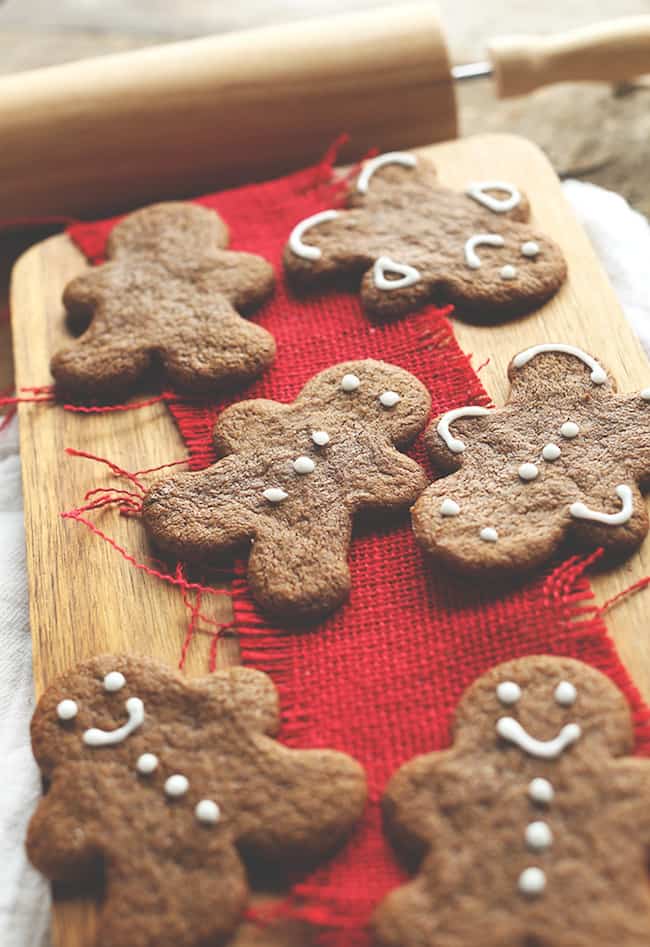 97. You'll have tons of fun decorating Minimalist Baker's Vegan Gluten-Free Gingerbread Men.
98. Free People's Grain-Free No-Bake Gingerbread Cookie Balls are a nice change of pace, and they're sweetened with dates!
99. A white chocolate-cream cheese frosting makes these Soft Gingersnaps from Two Peas and Their Pod even more enticing.
100. Ina Garten is the master, so we're going to believe her when she says this is the Ultimate Ginger Cookie.
101. Triple the ginger with Epicurious' Triple Ginger Cookies.
4