For most people, lunch during working hours can be a drag. Not to mention expensive! It's easy to fall in a rut and feed yourself with just coffee and pretzels, and there are plenty of excuses you'll find not to eat healthy when you're away from home. Unless! Unless you pre-pack your lunch, using ingredients you know are good for you. Hopefully, this will give you a ton of inspiration for healthy lunch recipes to take to work:
101 Healthy Lunch Recipes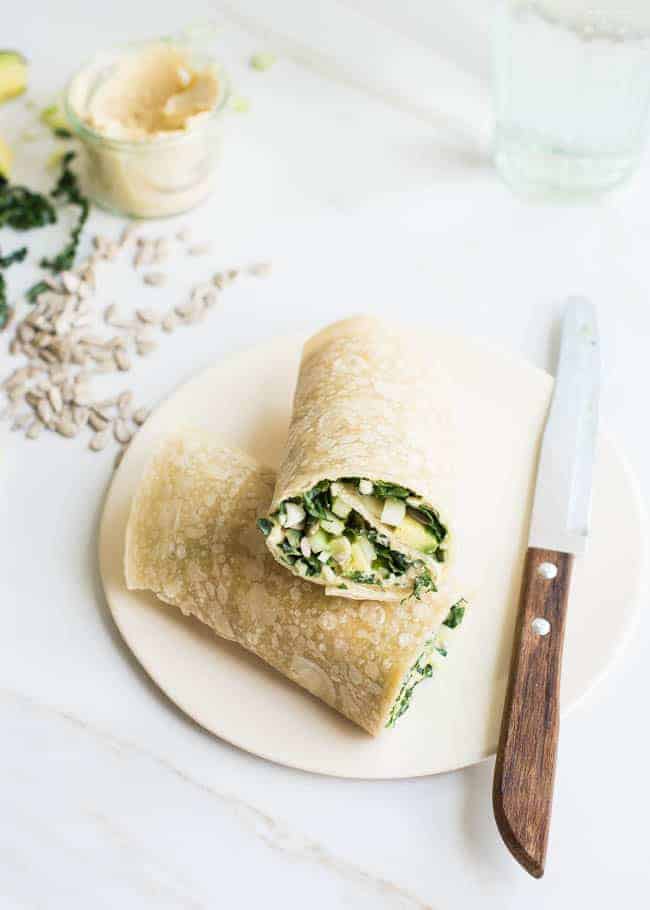 1. Kale + avocado hummus wrap by Hello Glow. Wraps are ideal for taking with you to work, and this one is packed with protein to keep you going until 5 o'clock.
2. Thai curry noodle soup in a jar by Hello Veggie. Customize with your favorite protein and veggies!
3. Homemade chicken and vegetable pot noodles by Kitchen Sanctuary. Instant noodles may not sound like the healthiest thing, but when they're homemade it's a different matter.
4. Garbanzo and tuna salad recipe by Kalyn's Kitchen. It doesn't require any heat and it packs nicely, plus it's satisfying and filling.
5. Ginger peanut tofu wraps by Hello Veggie. Packed with protein and veggies, these wraps as as delicious as they are healthy.
6. Burrito bowl by Strictly Delicious. A portable lunch in a mason jar that's just the right size for a regular sized meal (preventing you from overeating).
7. Super nutty granola bars by Healthy Eats for All. If you're gonna get a quick bite at your desk anyway, why not make it a healthy, filling granola bar?
8. Tahini chickpea cucumber salad by Hello Veggie. Prep this once and eat different lunches throughout the week!
9. Pasta on the go by Skinny Jeans Food. Packing pasta in a mason jar means you can also microwave it if necessary!
10. Sicilian citrus salad by Arctic Garden Studio. A tasty and refreshing mix of fruits and veggies that will give you a midday energy boost.
11. Whole wheat pasta by Hello Glow. Indulge into your favorite pasta, but switch to whole wheat and healthy toppings.
12. Udon noodles with tofu and veggies by The Little Hero Project. Kids and parents alike will enjoy this tofu and veggie based lunch.
13. Quinoa bean salad in a jar by Hello Glow. Packing your salad in a mason jar makes it less perishable, but this rainbow one looks wonderful too!
14. Tortellini salad recipe by Natasha's Kitchen. Although it has pasta, this salad is served cold, which makes it the perfect work lunch.
15. Beet hummus and avocado wrap by Hello Veggie. Beet hummus, avocado, feta, and parsley perfectly combine flavors for an easy and quick lunch.
16. Green mint chutney and cheese sandwiches by Edible Garden. Make these grilled cheese sandwiches with whole wheat bread and you've got yourself a lunch-t0-go.
17. Light macaroni salad with veggies by Emily Loves Food. A cold pasta salad that's vegan and filling, packed with baby spinach and broccoli.
18. Crunchy Asian kale salad by The Whimsical Wife. Just a handful of noodles makes this salad filling, while the fresh ingredients keep it on the healthy side.
19. Nourishing veggie bowls by Hello Veggie. Gotta love meal bowls – they're so versatile, you can literally put anything inside!
20. Marinated chicken meal prep bowls by Hello Glow. Meal prep FTW! Make five different lunches using some of the same ingredients.
21. Roasted garlic herb white bean spread by Hello Veggie. Just put this on your favorite whole bread, add more veggies and enjoy at work!
22. Mason jar chickpea, farro and greens salad by Cookie + Kate. An energizing lunch is all you need to keep yourself productive in the second half of your work day.
23. Buffalo tofu wrap by Hello Veggie. With spinach and roasted pepper, these tofu wraps are anything but plain.
24. Veggie and hummus sandwich by Popsugar. A satisfying, vegan sandwich with tons of fiber, protein and nutrients.
25. Pearl couscous salad with chicken and grilled peppers by Cooking with Manuela. Roasted peppers are a dream, especially when combined with chicken and couscous!
26. Polenta pie by Can Caramelo. It may look like pizza, but it's actually polenta with delicious toppings! It travels well and it's good cold.
27. Sholay chickpea curry by Hari Ghotra. This vegan curry will keep satisfy your hunger and keep you focused till the end of the day.
28. Seven layer Santa Barbara Veggie Sandwich by Healthy Happy Life. All the best veggies plus a good walnut loaf make this sandwich a repeat lunch for more than once a week.
29. Yogurt rice by Chef de Home. Probiotic, served cold, easy to pack with virtually no spillage, and easy to cook too!
30. Tomato and white bean salad provencal by Fruitive. Vegan and gluten-free, but still satisfying and refreshing.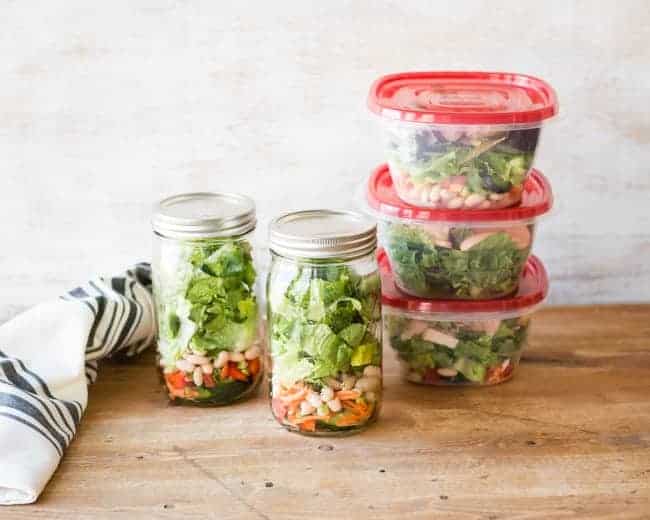 31. Make ahead salads by Hello Glow. Packing lunch is even easier when you can make it ahead for the whole week!
32. Vegan quinoa black bean wraps by The Wimpy Vegetarian. Wrap up this vegan goodness and take it with you to work any day.
33. Bento lunch by Pure and Simple Recipes. This lunch provides variation as well as satiety in your daily diet.
34. Cauliflower fritter "cakes" by Peachy Palate. A couple of these cauliflower, garlic and onion fritters served with cashew cream make for a great quick lunch.
35. Cold carrot quinoa soup by A Clean Bake. Don't exclude soups from your work meal – opt for refreshing cold ones instead!
36. BLT avocado sandwich by Scrumptiously Skinny. Add an extra something to your BLT sandwich using avocado.
37. Picnic chicken and avocado wraps by Kudos Kitchen. If it's resistant enough for a picnic, then it's good enough for work too.
38. Summer sorghum and baby kale salad by EB Farm. An easy, portable salad that's packed with healthy ingredients.
39. Hummus stuffed pitas by The Live-In Kitchen. Pita pockets are perfect for work lunches, and you can stuff them with anything you like!
40. Vegan vegetable Reuben sandwich by Veganosity. Even better than the classic, this sandwich looks impressive and will be a joy to eat.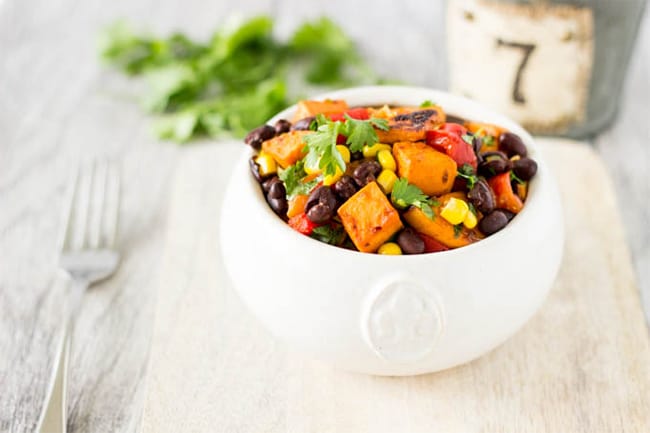 41. Chipotle sweet potato salad by Simple Healthy Kitchen. A healthy version of the classic potato salad, made with sweet potatoes and no mayo.
42. Chicken and vegetables salad rolls by Cooks with Cocktails. Made with lightened up fillings and rolled up in rice paper, these make a great work lunch.
43. Cherry hazelnut orzo salad by Kitchen Treaty. A healthy salad that almost tastes like dessert… Why not?
44. Avocado and hummus quesadilla by Neurotic Mommy. A vegan quesadilla that's as healthy as it is delicious.
45. Raw veggie wraps with arugula pesto by Not Your Standard. Almost like a salad, but wrapped, so that it's even less messy.
46. Butternut squash, kale and black bean quesadillas by Spinach for Breakfast. Gluten-free, vegan, healthy and filling – everything you may want from your lunch!
47. Mediterranean tuna wrap by The Suburban Soapbox. Made with veggies, beans and multi-grain wraps, these might become your go-to work lunch.
48. Harvest power bowl by Love. Bake. Read. A power bowl that packs well and lasts for long is what you need for your work power lunch.
49. Grape and broccoli salad by Lynsey Loves Food. An easy to make salad that's packed with an array of delicious tastes.
50. Spinach, roasted red pepper and feta turkey wraps by Neighborfood. An easy pre-made lunch you're gonna want to make over and over.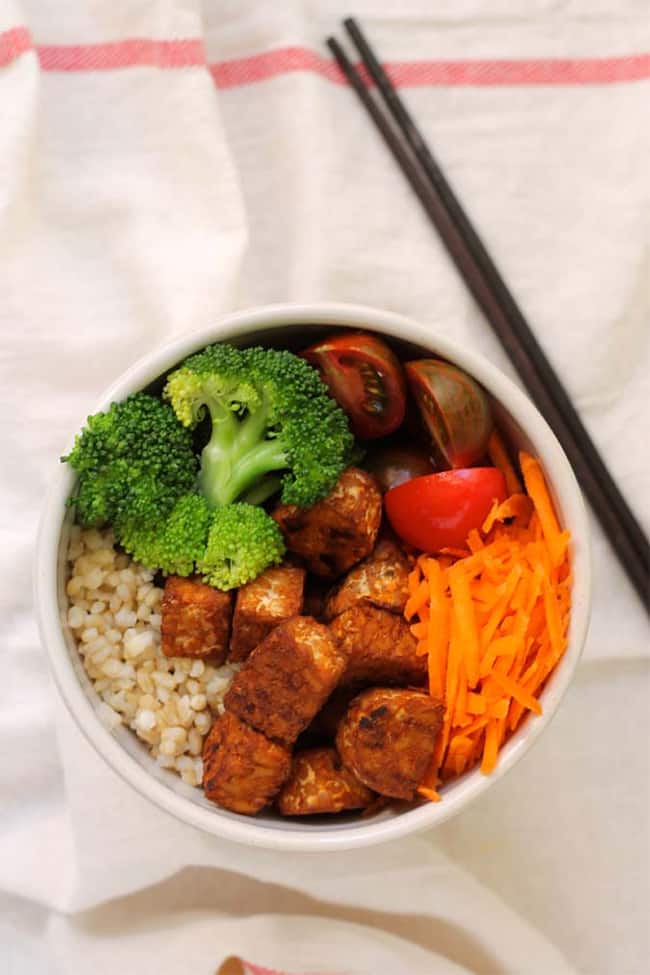 51. Baked sriracha tempeh bowls by The Muffin Myth. Everything you need to feel satisfied and full after lunch.
52. Roasted butternut squash black bean quinoa freezer burritos by The Muffin Myth. Highly customizeable and easy to make in the fridge, these burritos will put a smile on your face during lunch.
53. Layered salad in a jar by As Easy As Apple Pie. Layer mushrooms, olives and quinoa for a filling, fresh work lunch.
54. Orzo with balsamic tomatoes and basil by Life Currents. Fresh and bold flavors mix in this easy to make lunch based on orzo.
55. Egg veggie quinoa pie by Savory Style. One or two slices of this egg and quinoa pie will give you enough energy to finish up work!
56. Falafel + feta salad by Jew Hungry. If raw salad just doesn't do it for you, combine it with falafel and take to work.
57. Three bean salad with yogurt-buttermilk dressing by Foxes Love Lemons. The light dressing on this bean salad makes it taste delicious!
58. Veggie egg power cups by The Lil Piglet. Made with superfoods, this recipe will give you a well-deserved boost at lunchtime.
59. Lemon vegetable quinoa by Veg Inspirations. Easy and nutritious, packable and filling, this may just be your next lunch.
60. Avocado radish roast by The Mess I Make. Simply add a second slice of toast on top to make this lunch more portable!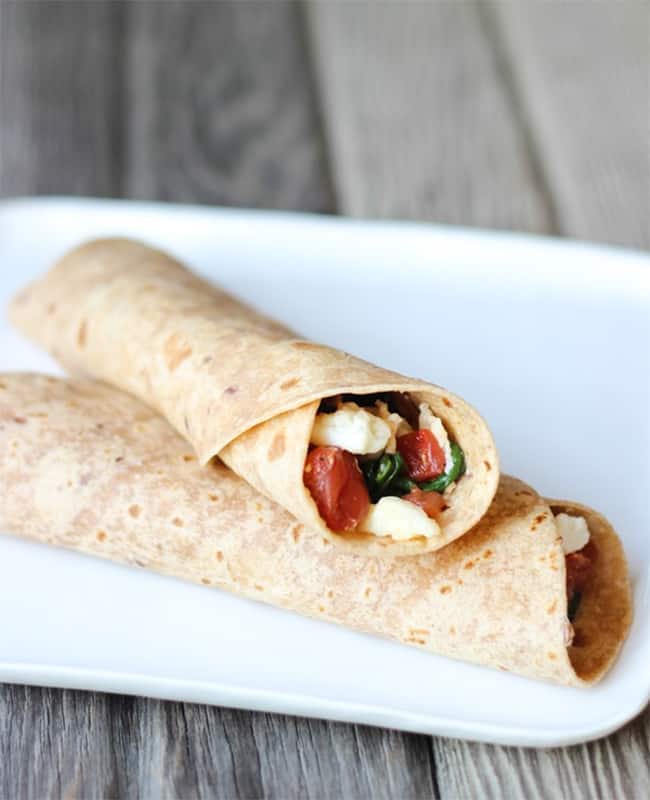 61. Copycat Starbucks spinach and feta wraps by Making Thyme for Health. No need to head over to Starbucks to have one of these delicious wraps!
62. Smashed white bean, avocado and rocket wrap by Don't Feed After Midnight. Wholegrain tortilla wraps packed with protein and vegan.
63. Vegan "tuna" salad by The Clean Dish. A tasty "tuna" salad to spread on sandwiches, without any actual tuna.
64. Sweet potato quinoa patties with tahini yogurt dressing by Sprinkle of Cinnamon. Perfect in a pita sandwich or on its own.
65. Smoked salmon salad sandwich by Julie's Jazz. Healthy salmon, Greek yogurt and sprouted wheat bread make this the perfect everyday sandwich.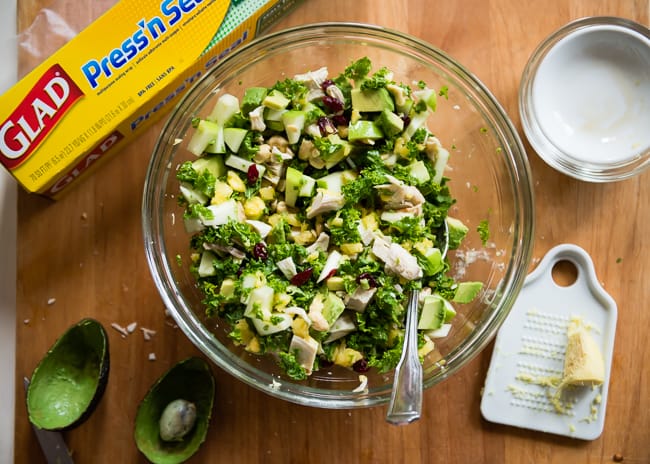 71. Chopped kale salad with lefotover turkey by Hello Glow. Use leftover turkey from dinner to mix with some veggies and pack to work.
72. Chili rellenos bake by Kalyn's Kitchen. Easy to make and lightened up, this chili rellenos version packs satious ingredients and travels well.
73. Vegetable hand rolls by Healthy Nibbles and Bites. Get a healthy bite to eat while finishing up the day's work.
74. French savory spinach crepes by Bon Appet'Eat. Spinach crepes are a great savory base for your favorite toppings.
75. Sweet and spicy cold peanut noodles by Hello Glow. Ready in 15 minutes and best served cold – the perfect work lunch!
76. Quinoa tabbouleh by Delish Knowledge. Combine quinoa with veggies, throw in a jar and bring to work!
77. Tomato and sharp cheddar focaccia by Strawberry Plum. An easy to pack, delicious to eat focaccia with basic ingredients.
78. Spinach pecan brown rice salad by Vanilla and Bean. Pecans, brown rice and spinach are all great energizers that your body will love.
79. Green toasty by Food Moods. Wholemeal bread and all the green goodness of pesto, baby spinach and avocado.
80. Warm cauliflower with nigella seeds by Food, Pleasure and Health. The exotica nigella seeds make cauliflower more interesting!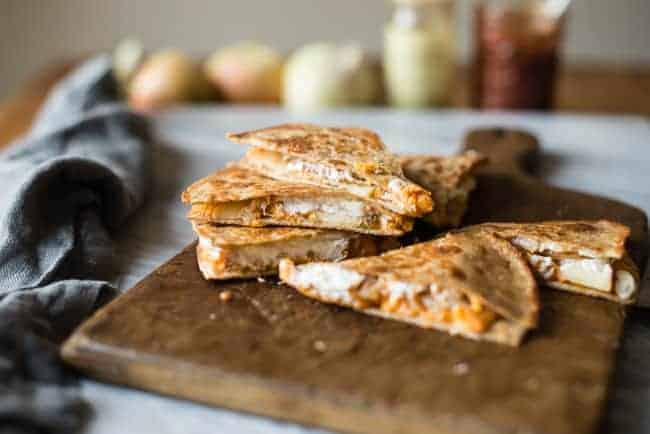 81. Sweet potato quesadilla by Hello Glow. Made with goat cheese and apples, these quesadillas make for a gourmet lunch.
81. Slow cooker chicken fajitas by Wicked Spatula. An effortless slow cooker meal that you can pack for lunch the next day.
82. Sauerkraut gnocchi by Green Evi. Warm or cold, gnocchi and sauerkraut make an easy and tasty combination.
83. Dark chocolate cherry protein bars by Healthy Recipe Extasy. Instead of skipping lunch entirely because of the amount of work you have to do, snack on a healthy protein bar.
84. Roasted cauliflower and whole wheat pasta with pork meatballs by My Diary of Us. You can even skip the meat in this recipe, and you're still gonna love it!
85. Zesty cilantro lime quinoa salad by Poppies and Papayas. A salad that will brighten your day, with lime juice and fresh cilantro.
86. Butternut squash fritters by Cookies to Kale. Cooked without oil and made from veggies, these fritters go perfectly with your favorite dip.
87. Green power salad with creamy avocado dressing by Droolworthy. A creamy salad, unlike any other, but without any of the usual culprits like mayo or sauces.
88. Roasted vegetables by Lisa G Cooks. A mix of your favorite vegetables and mushrooms make a delicious roasted meal.
89. Ceasar pasta salad recipe by Chew Out Loud. For when plain Caesar doesn't cut it, but you still want to keep things healthy.
90. Walnut, apple and feta salad by Stellar Nutrition. With just a few ingredients, you get a healthy lunch and an explosion of flavor.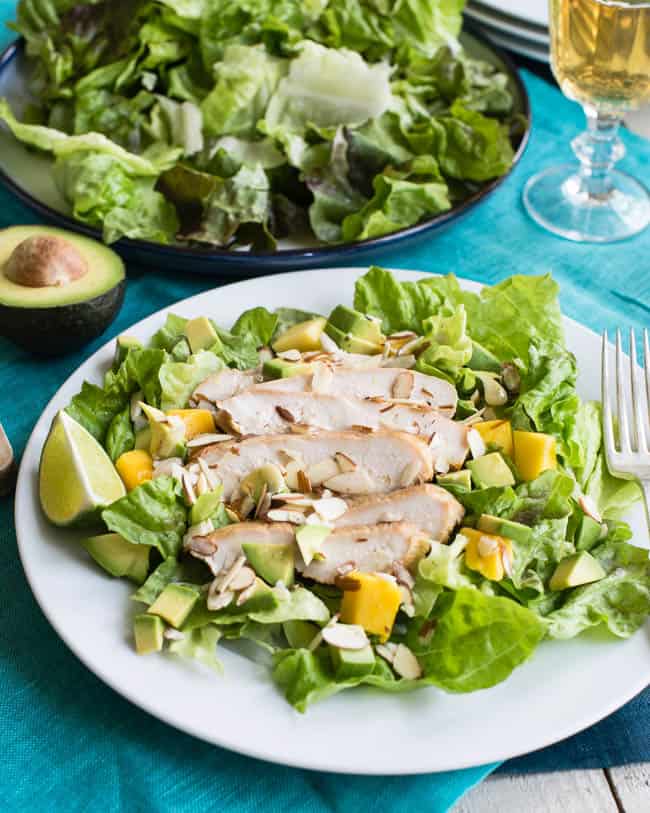 91. Jalapeno lime chicken salad by Hello Glow. Filling, flavorful and not requiring an oven, this salad is an excellent midday pick-me-up.
92. Cheesy quinoa chicken broccoli bake by Becky's Best Bites. Healthy comfort food that you're gonna love be thankful you packed for work.
93. Mushroom ginger congee by Chez CateyLou. A hearty Asian soup that's made with oats, filling and warming.
94. Sweet superfood salad with poppyseed dressing by Veggie Chick. You don't need more than brussel sprouts, cabbage, kale, dried cherries and pepitias to get through the work day!
95. Spinach lasagna rolls by Veggies by Candlelight. Make these for dinner and pack some for lunch the second day!
96. Ultimate black bean and brown rice bowl by My Front Burner. Packed with flavors and effortless, this meal practically makes itself.
97. Apple and celery pasta salad with light Caesar dressing by Diethood. Not just another pasta salad, but rather a healthy fruit, veggie and nuts combination that also has pasta.
98. Red pepper and peas couscous by Sweet Delish. Pack it near a piece of grilled chicken breast, and you have a nice, satisfying meal.
99. Healthy taco bowl by Tina's Chic Corner. All the delicious flavors of taco without any of the guilt!
100. Spiral roasted beet & halloumi salad by Ciao Veggie. Beet noodles not only look divine, but they're also super tasty combined with halloumi and spices.
101. Roasted salmon with citrus and fennel by Wicked Spatula. A tropical and breezy meal in the middle of your workday, with plenty of citrus and beautiful colors.
26