Body butter is the best. The absolute best. The rich texture, the wonderful scents, the ease of making it. Especially in winter, when the skin needs an extra hand hydrating, a whipped body butter recipe is an essential in every gal's beauty bag.
And since we mentioned they're so easy to make, here are some recipes that we think you're gonna love. Oh—and they make great gifts too.
10 Easy Body Butter Recipes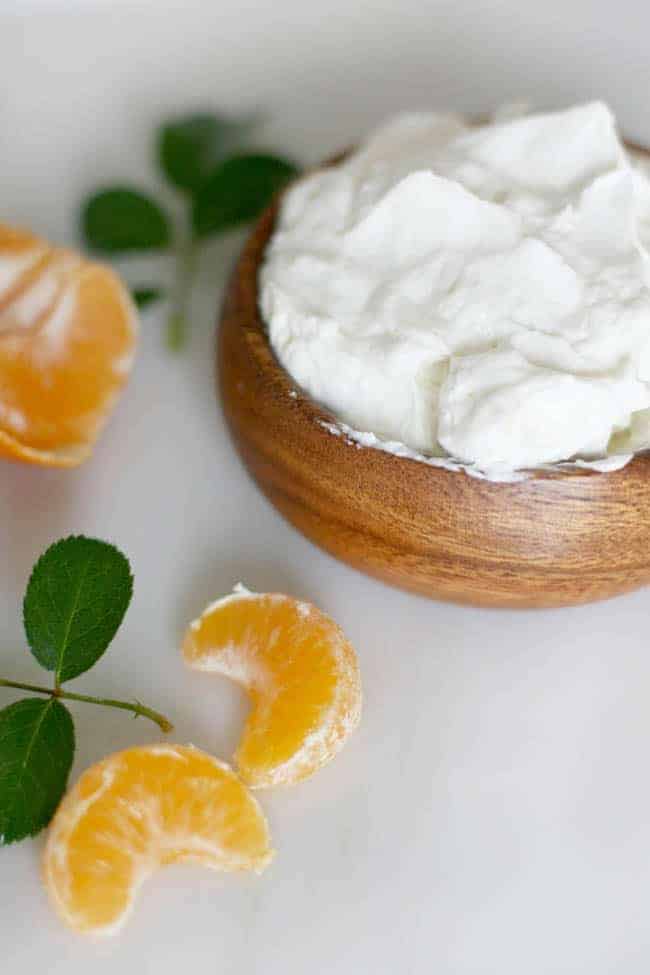 It really doesn't get any better than this, does it? You moisturize your skin AND relieve stress at the same time.
The magnesium oil in this recipe helps to up your daily magnesium intake, and the essential oils create a fragrance that can boost your mood and ease tension.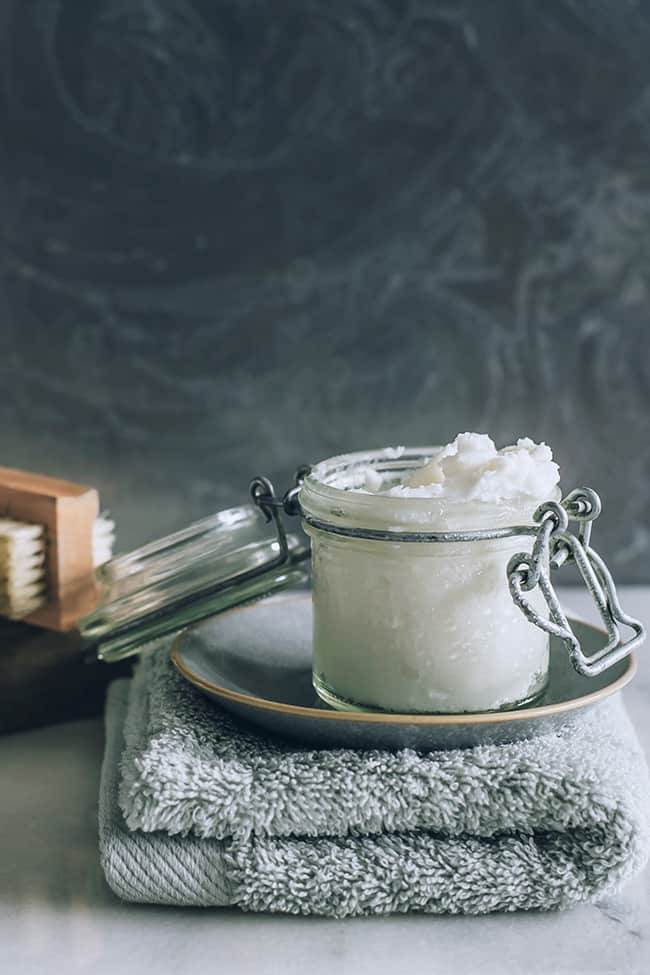 How easy is this? You just whip two of our favorite ingredients together—coconut oil and shea butter—and you're ready for a spa-worthy experience, starting with super-hydrated skin.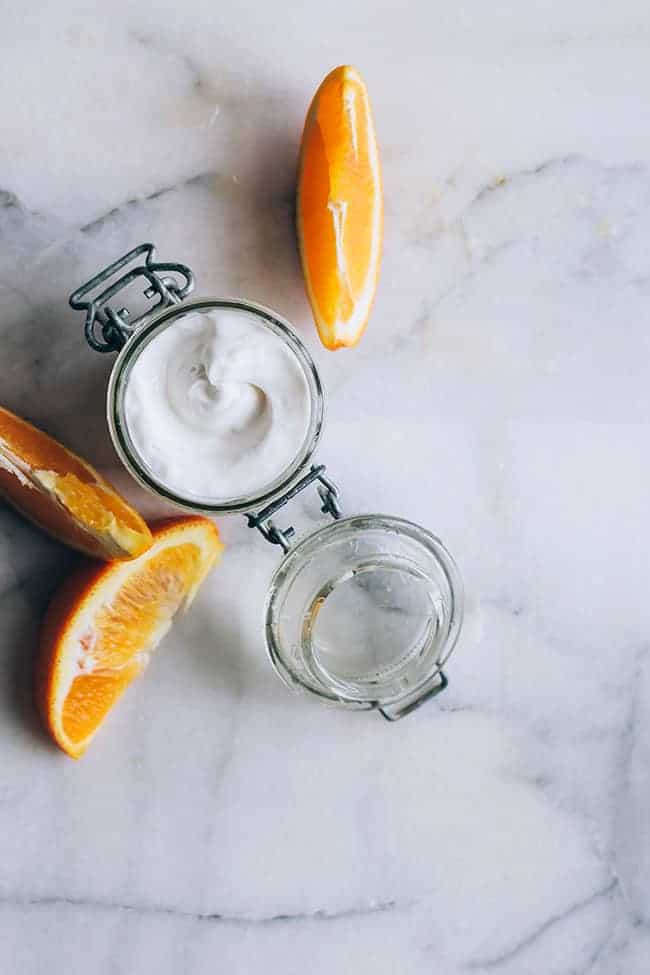 This is probably our favorite winter body butter. It carries the refreshing scent of citrus plus the skin benefits of coconut oil.

Make your own baby butter at home with two natural ingredients that are wonderful on sensitive skin.

Reap the healing benefits of cocoa butter with this DIY after-sun butter recipe. Plus, why cocoa butter belongs in everyone's natural medicine cabinet!

Not only does frankincense support healthy and glowing skin, but it also helps to repair it! This rich body lotion helps to reduce the appearance of scars, stretch marks, and dark spots. Use it every day, right after the shower, to lock in moisture.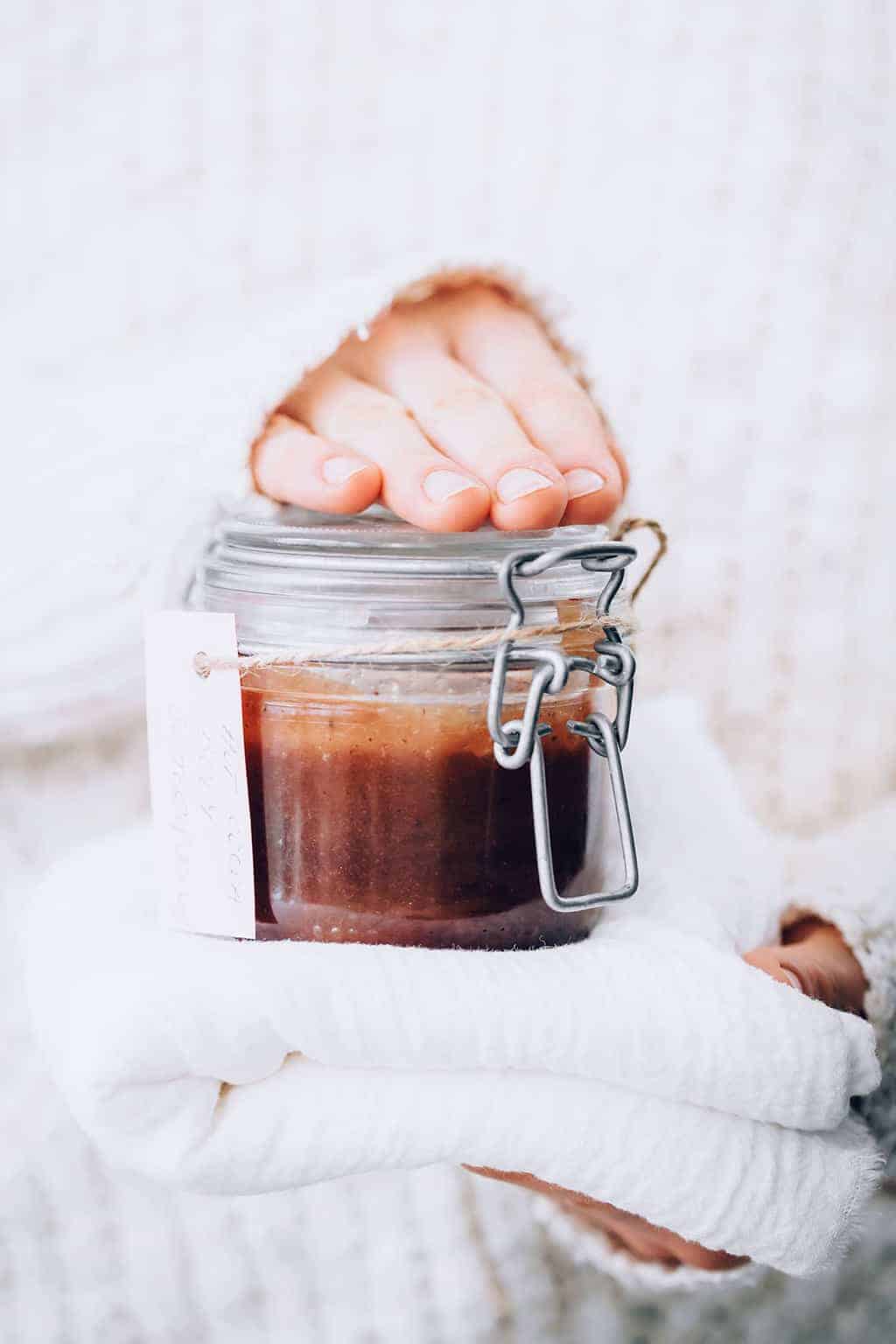 This scrub does it all: exfoliates, moisturizes, and soothes irritation. And did we mention it smells like a cup of hot cocoa?

These bars are just as moisturizing as your daily lotion with an added bonus—they work great as deodorant! You can omit the baking soda and cornstarch if you simply want to make moisturizing lotion bars. And because these bars don't have water in the recipe, they will keep for at least a year.
You only need one ingredient to make a body butter: coconut oil. We've been whipping up this coconut oil-based lotion for years, and this recipe adds skin-healing green tea and essential oils. It's still one of our favorite facial and body moisturizers!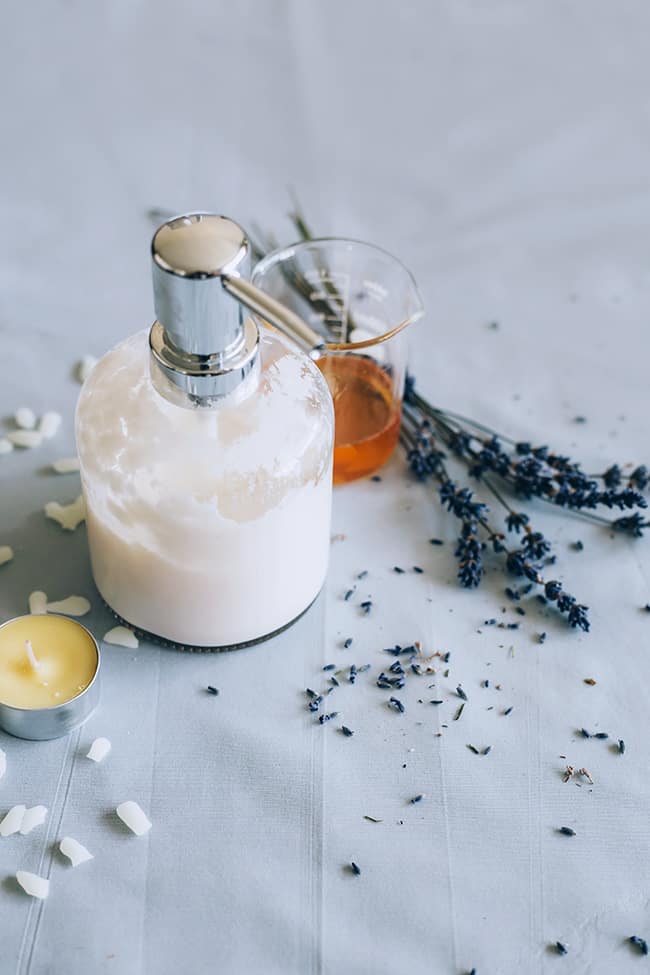 If you're worried you don't have the special equipment needed to make your own body lotion, this recipe will change your mind. You can actually use your blender or food processor to make it!
261