This fall, get the best of both worlds with the latest hair trend: the braided ponytail. It's kind of like a regular ponytail, but it's crossed with some braiding for a cooler look. There are lots of possibilities to make it happen and all you need is long hair and a hair tie. Ready to get started? Here are 11 braided ponytail tutorials to choose from: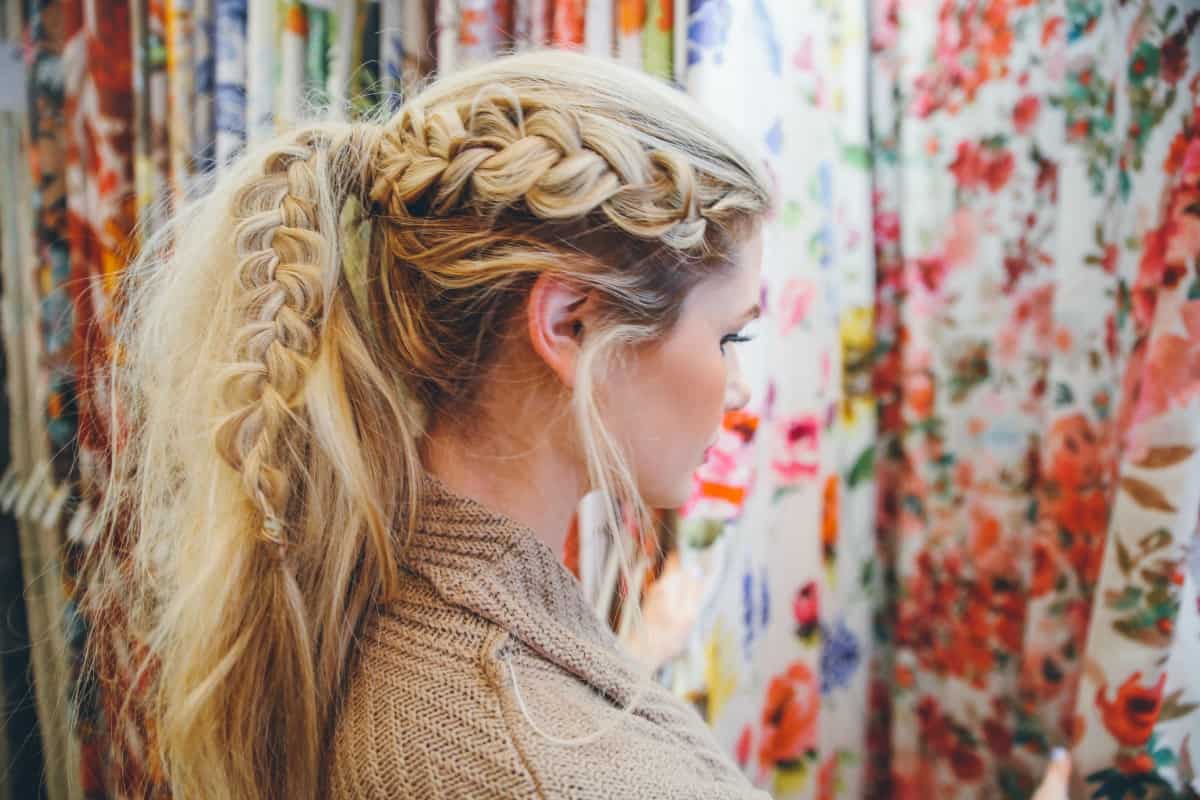 1. Dutch Pony Tail
This relaxed, bohemian hairstyle from The Barefoot Blonde is a mixture of Dutch braiding and a ponytail, perfect for everyday wear.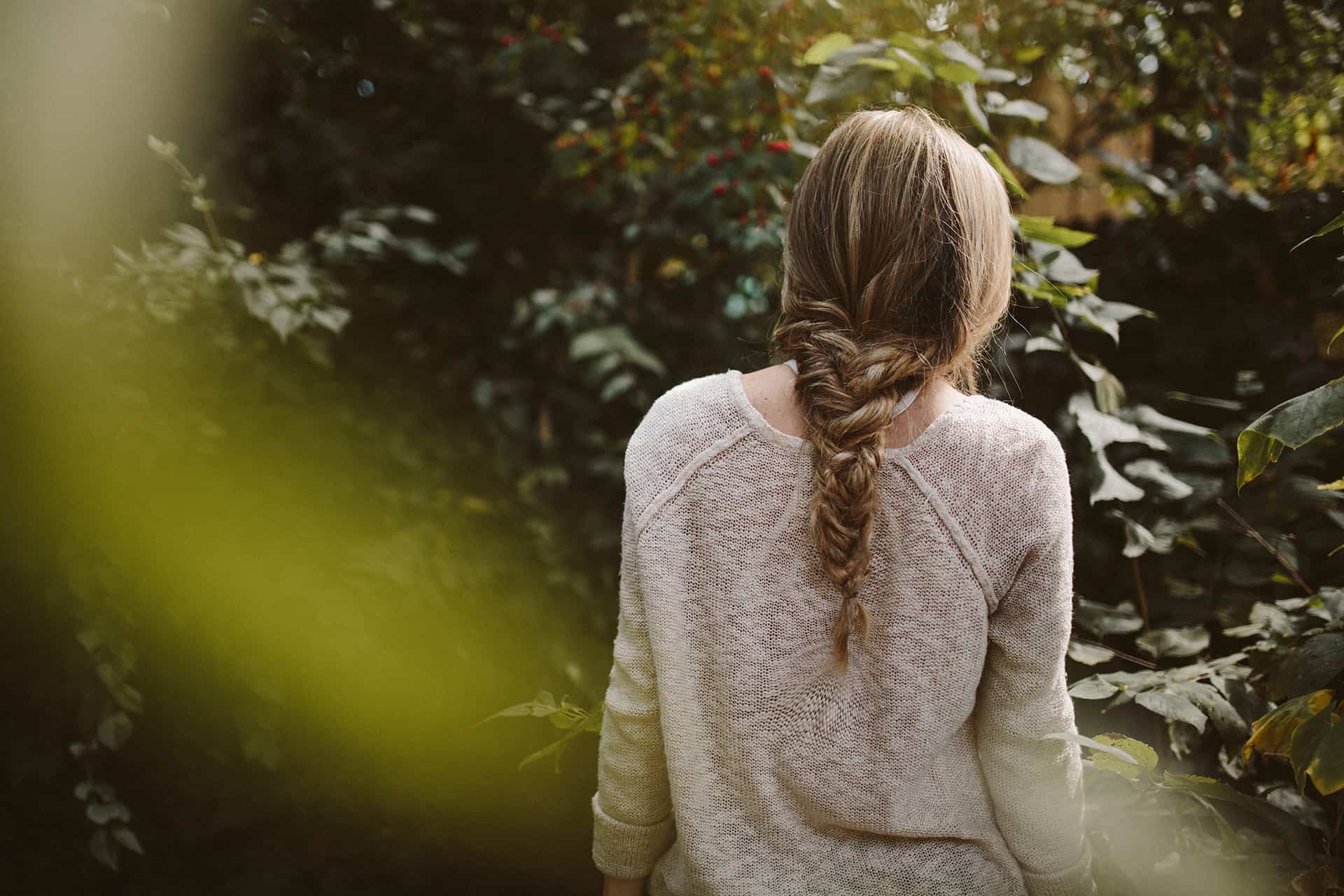 2. Braided Fishtail
You're probably already familiar with the fishtail, but this tutorial from Aran Sweaters Direct makes one that's even chunkier and messier than normal. The result: a beautiful layered hairstyle that's so good for fall.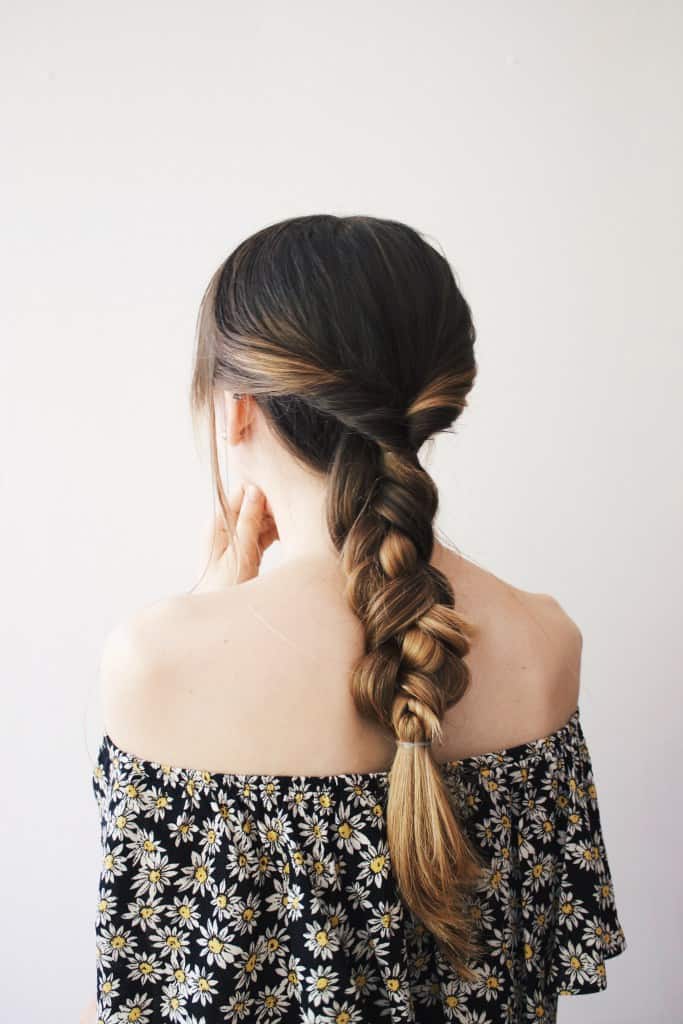 3. Basic Braid with a Twist
We love this braid with a twist from Breakfast at Vogue! You start with a twist and continue with a messy, beautiful lower braid that's appropriate for work but also for yoga class.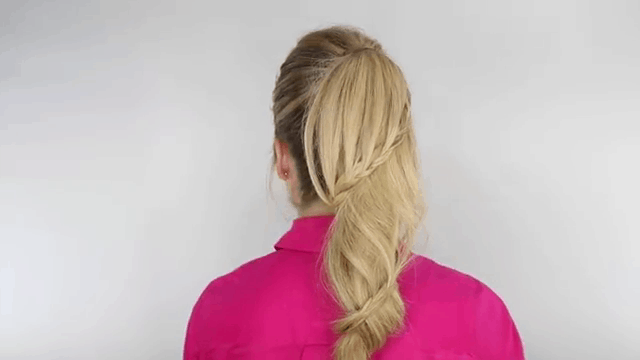 4. Spiral Braided Ponytail
You don't need to braid your entire ponytail to get this trendy look! This tutorial from Beautiful DIY Hairstyles only uses a thin braid, twisted around the pony.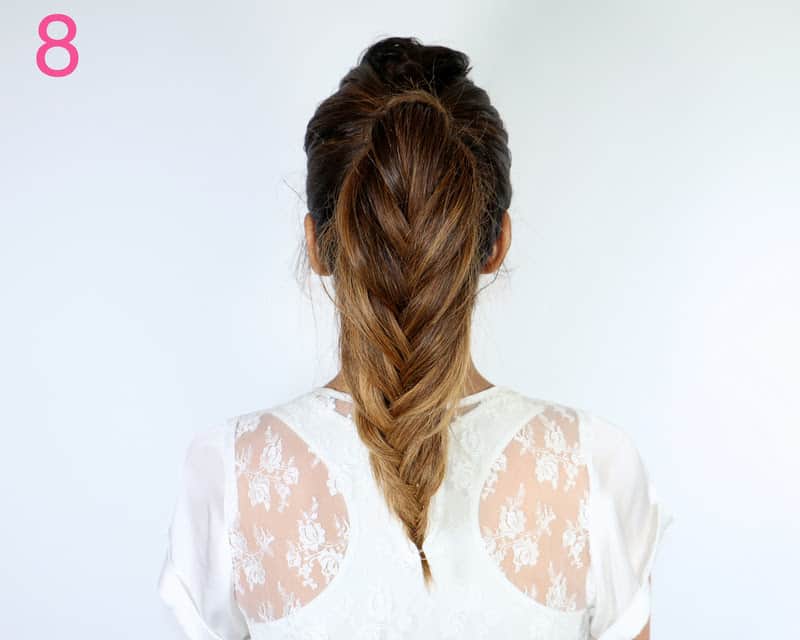 5. Fishtail Braid Ponytail
This updated ponytail from Hot Beauty Health is said to wow Coachella, but we think you can casually introduce it in your everyday routine this fall.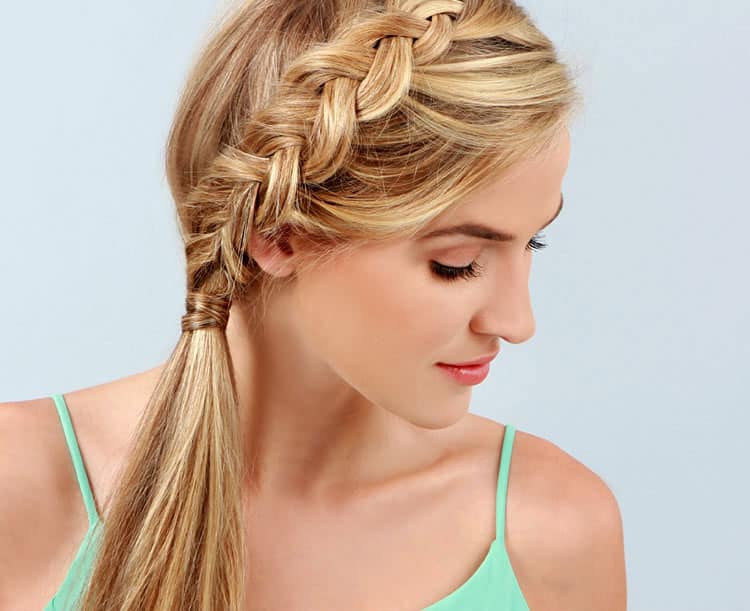 6. Inside-Out Braided Ponytail
Start with a side braid and continue with a lower ponytail, as shown in this tutorial from Lulu's. Instant bohemian flair!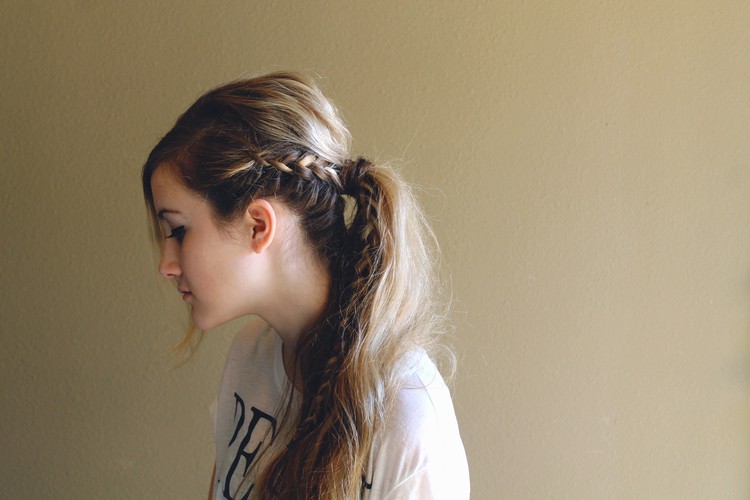 7. Messy Braided Ponytail
Switch up your ponytail with a braid on the side, and let it be as messy as necessary to spare you the headache. Full tutorial on Wild Heart Collective.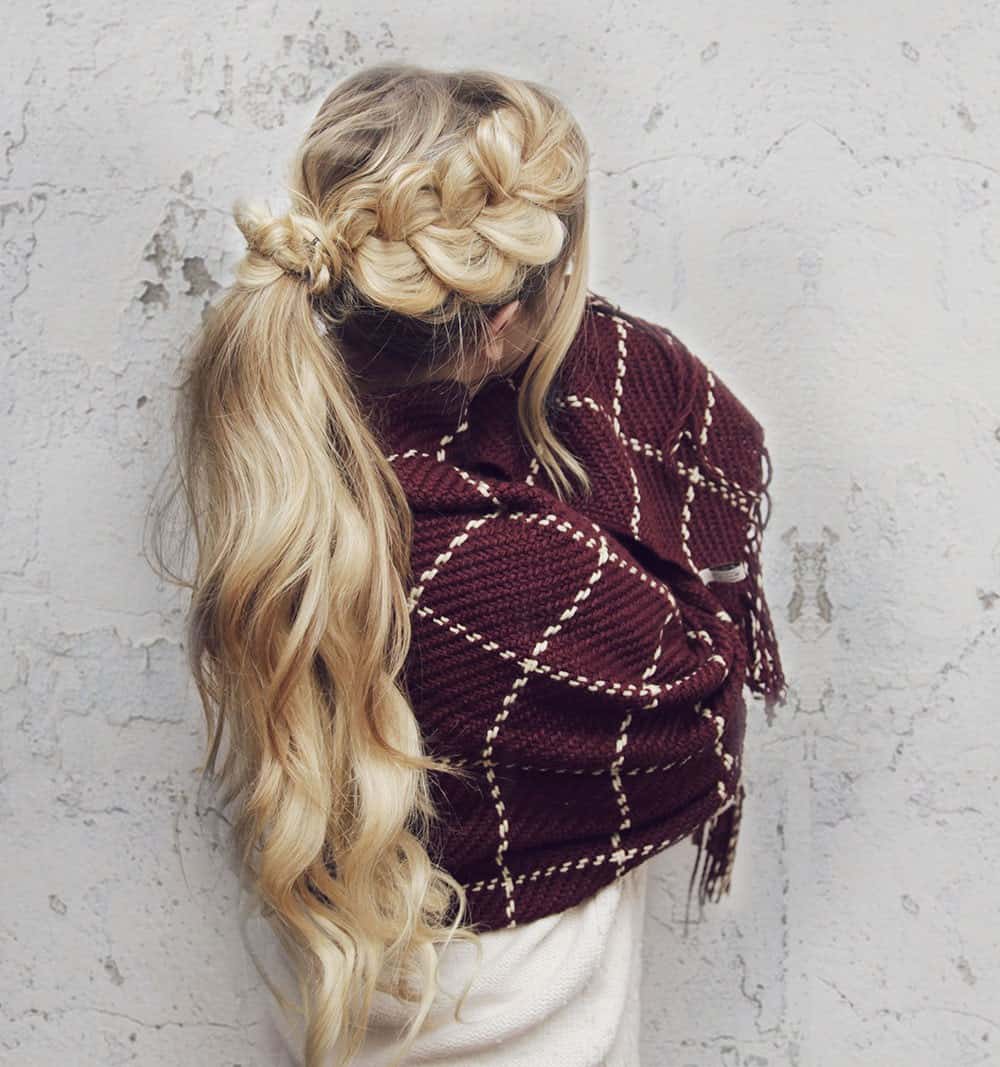 8. Braided Ponytail
This pull-apart side braid looks voluminous and chic. You won't want to miss the tutorial on the Kassinka blog.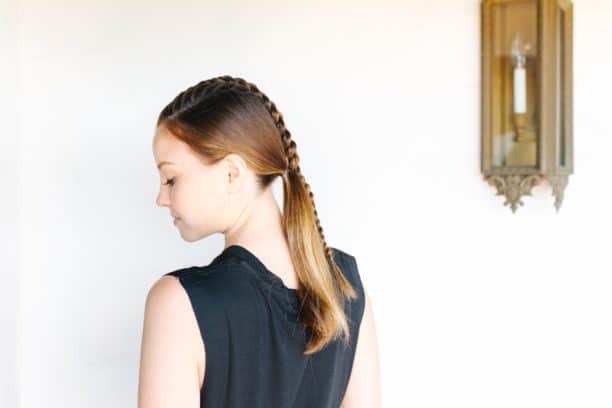 9. Center Braid Pony
Get this sleek look by following the tutorial on Because I'm Addicted. Inspired by Fashion Week, it features two parts and a gorgeous central braid.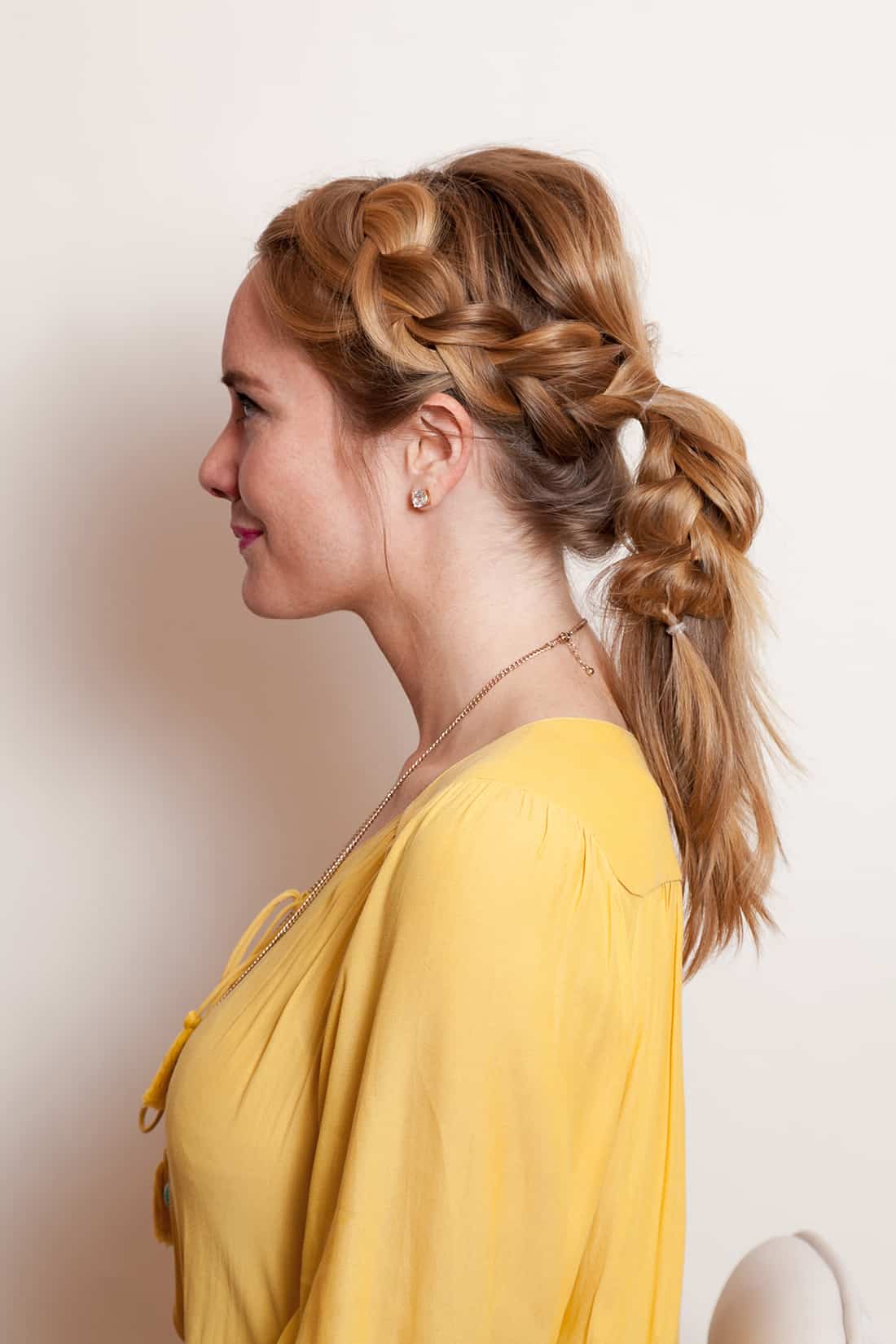 10. Braided Pony in 5 Minutes
We all love a quick hair tutorial, and this one from Brit + Co is done in 5 minutes! And you honestly can't tell from the look of it.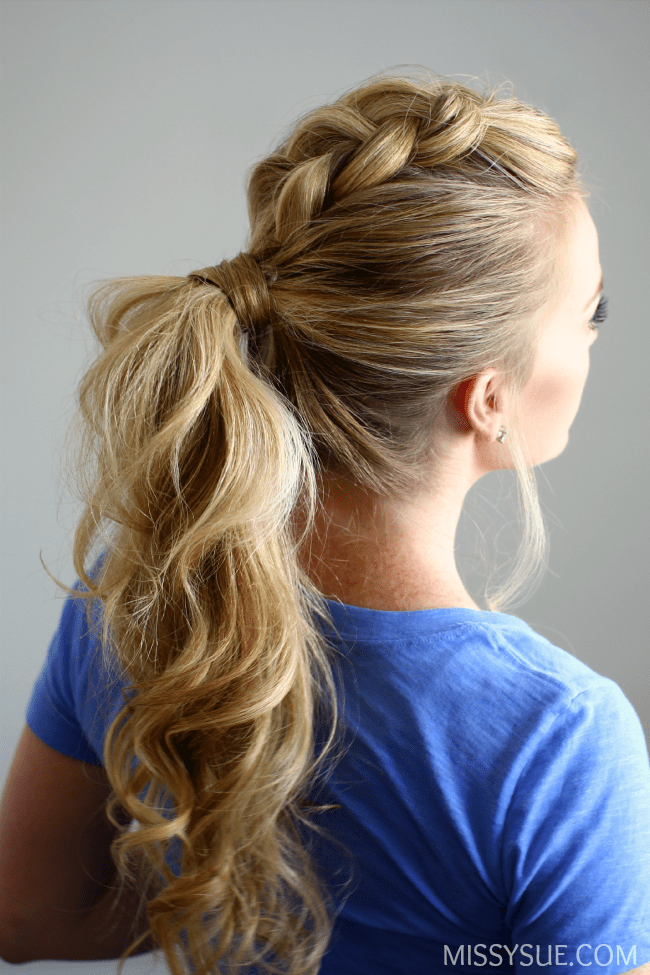 11. Dutch Mohawk Ponytail
Is it a ponytail? Is it mohawk? Is it a Dutch braid? It's all of those things, and you can get the tutorial on Missy Sue.
85