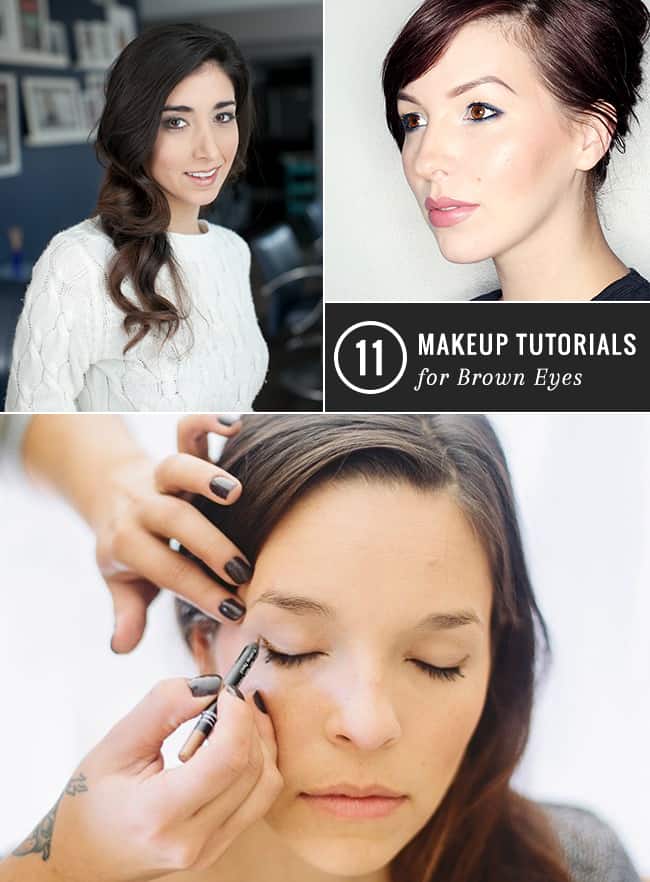 To be honest, no one ever taught me how to put on makeup when I was a teen. Thankfully, there was no social media back then, so there's little to no proof of my eyeliner nightmares. These days, however, there's no excuse: the internet is packed with step-by-step tutorials to underline any good feature and mask any insecurity. But we'll make your job even easier: here are some great makeup tutorials for brown eyes, which will emphasize and make them shine.
1. Cat eye tutorial by Hello Glow. The classic cat eye is always elegant, and this one features natural, neutral colors that flatter brown eyes.
2. Simple smokey liner tutorial by Keiko Lynn. Shades of blue looks surprisingly well on brown eyes, so use them when you want to stay away from the severity of black.
3. Go matte-allic with The Beauty Department. Metallic eyeshadow is brown eyes' best friend, making them glisten. This tutorial is a fun combination of matte and metallic.
4. Gold winged eyeliner tutorial by In Honor of Design. This warm metallic does wonders on brown eyes, highlighting even the slightest hint of gold undertones. And the winged eyeliner is flattering on everyone.
5. Metallic eyes by Rock My Style. A quick ten minutes make-up, with eyes that pop due to the metallic hues.
6. Eye candy by Camille Styles. Green looks vibrant on brown eyes, emphasizing any small flecks in the iris.
7. Maybe she's born with it by Rock My Wedding. Get a soft, fresh look following this tutorial – your eyes will look big and natural at the same time.
8. Purple smoky eyes by Papery and Cakery. Purple is another color that works great on brown eyes, and especially in its shimmery version as featured here.
9. Summer glow by Hey Wanderer. Blue eyeliner and gold eyeshadow? Boy, those brown eyes will shine!
10. Holiday makeup look by The Wonder Forest. To make sure you underline your eyes in the right way, pick the exact tone of your irises. Think hazel for hazel, amber for amber and so on.
11. Perfect brows by Offbeat and Inspired. For a natural, but still polished look, pay great attention to your eyebrows. Bonus: this tutorial is especially made for women with glasses.
3