Turmeric is not just a pretty spice that makes food taste better. It's packed with beauty benefits, so we've tried to include it in our routine as much as possible. The high antioxidants levels slow down cell damage, and turmeric is also anti-inflammatory.
That means it works against acne, uneven skin tone and even on fine wrinkles. Sure, the pretty color may stain the sink or pillow if you're not careful but we think it's worth the extra wash. Read on for ways to add turmeric to your beauty routine:
12 Turmeric Beauty Recipes to Make Your Skin Glow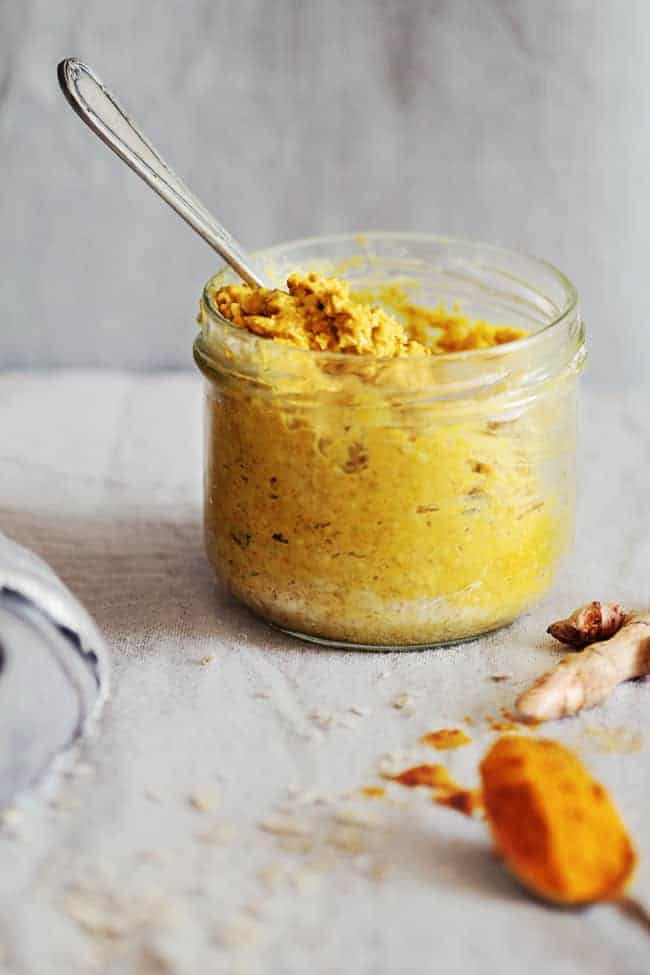 This is a great way to introduce turmeric into your beauty routine. Just mix it up with flour, milk and honey and let it sit for 20 minutes. You'll love how your skin feels after! And don't worry, it won't turn your skin orange.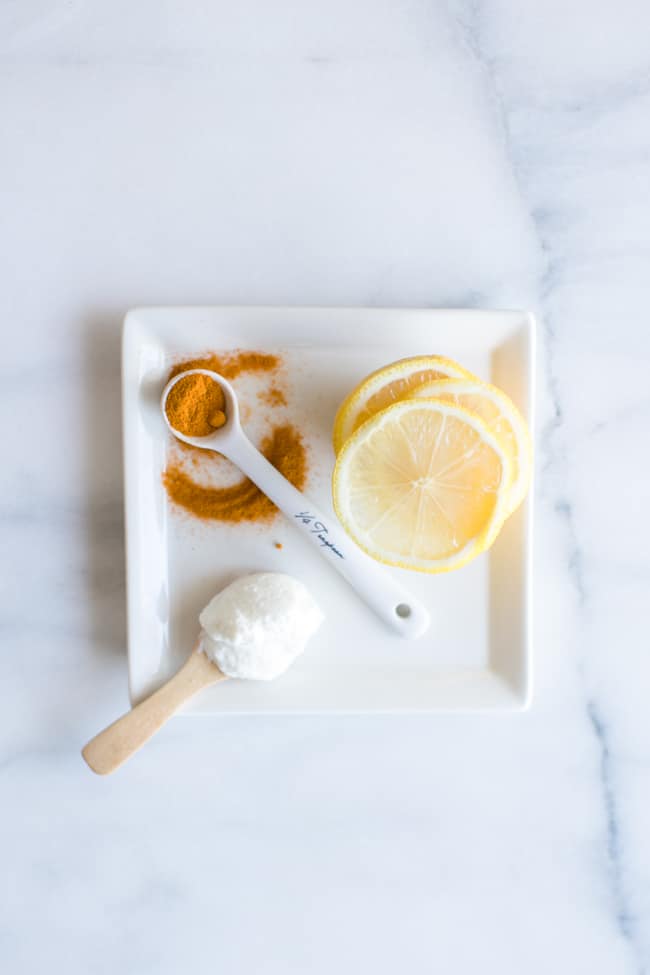 Another great use for turmeric is against age spots. By inhibiting an enzyme in skin that produces pigment, turmeric lightens the skin, and this face mask recipe shows you just how.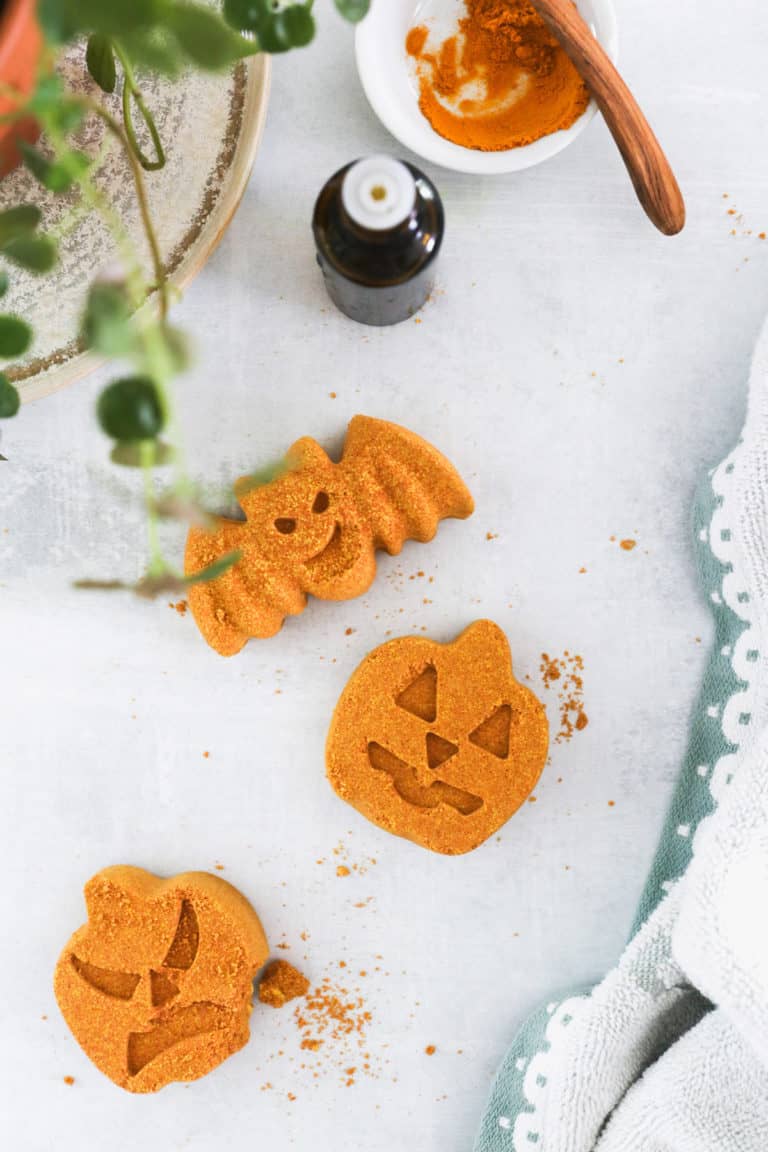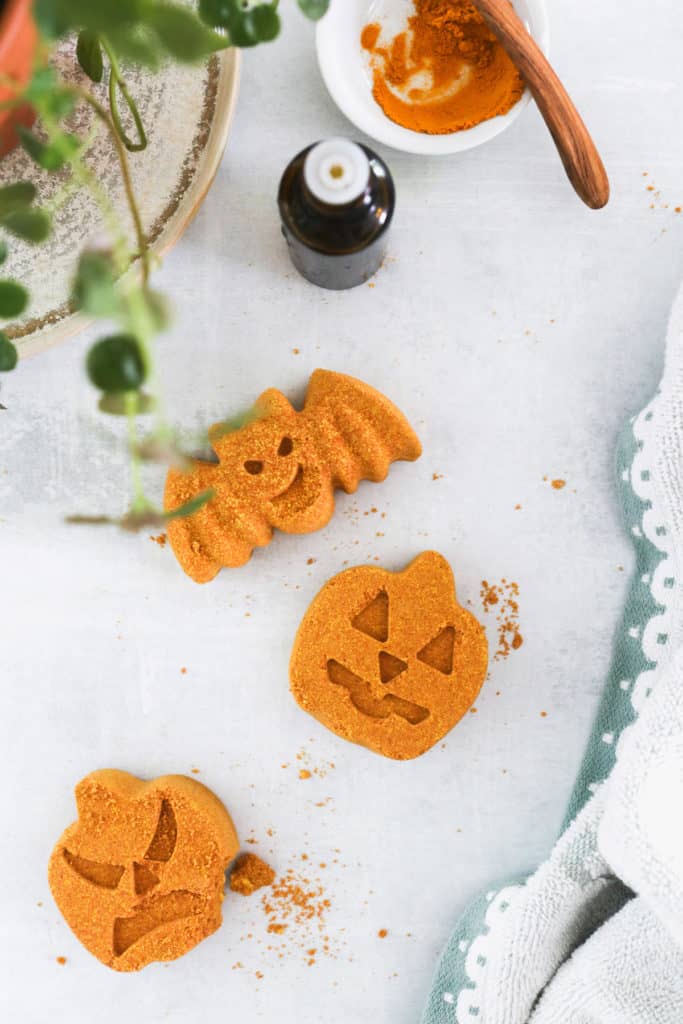 This Halloween bath bomb recipe is packed with antioxidants and anti-inflammatory properties, meaning only good things for your skin! As always, handmade bath bombs make a great gift, so if you end up with a bigger batch than expected, gift away!

Choose either one of these anti-aging smoothies to reap the beauty benefits of turmeric. Perfect for when you're not ready to put turmeric on your face, but still want to see what the fuss is about.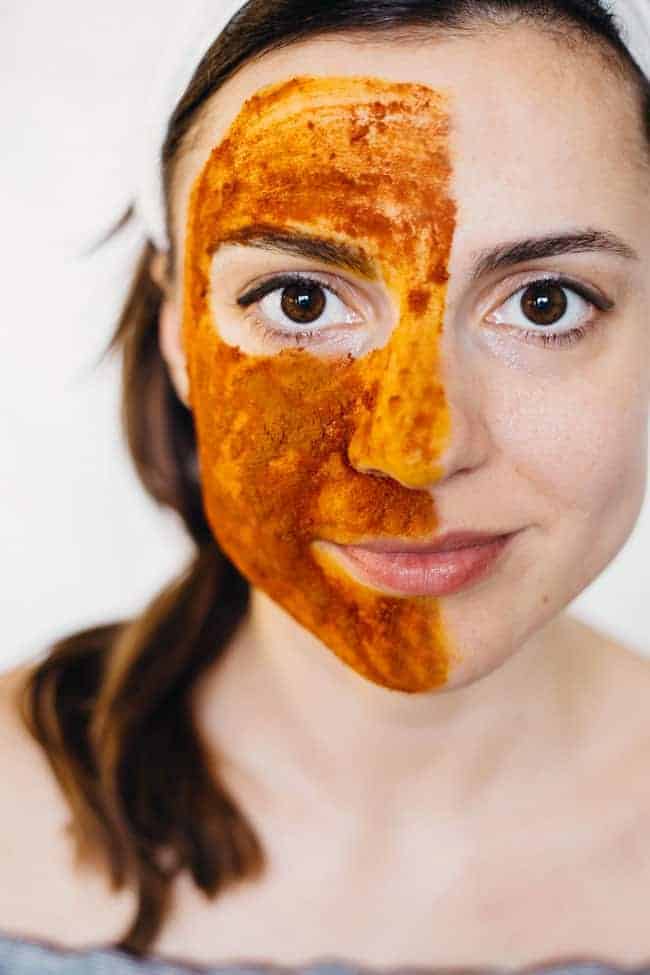 Turmeric's texture provides excellent exfoliation, and it helps regulate skin's oil production, making it great for acne-prone skin. And even though it normally stains, it actually does wonders in lightening age spots and scars. That makes it a key ingredient in this glowing skin face scrub.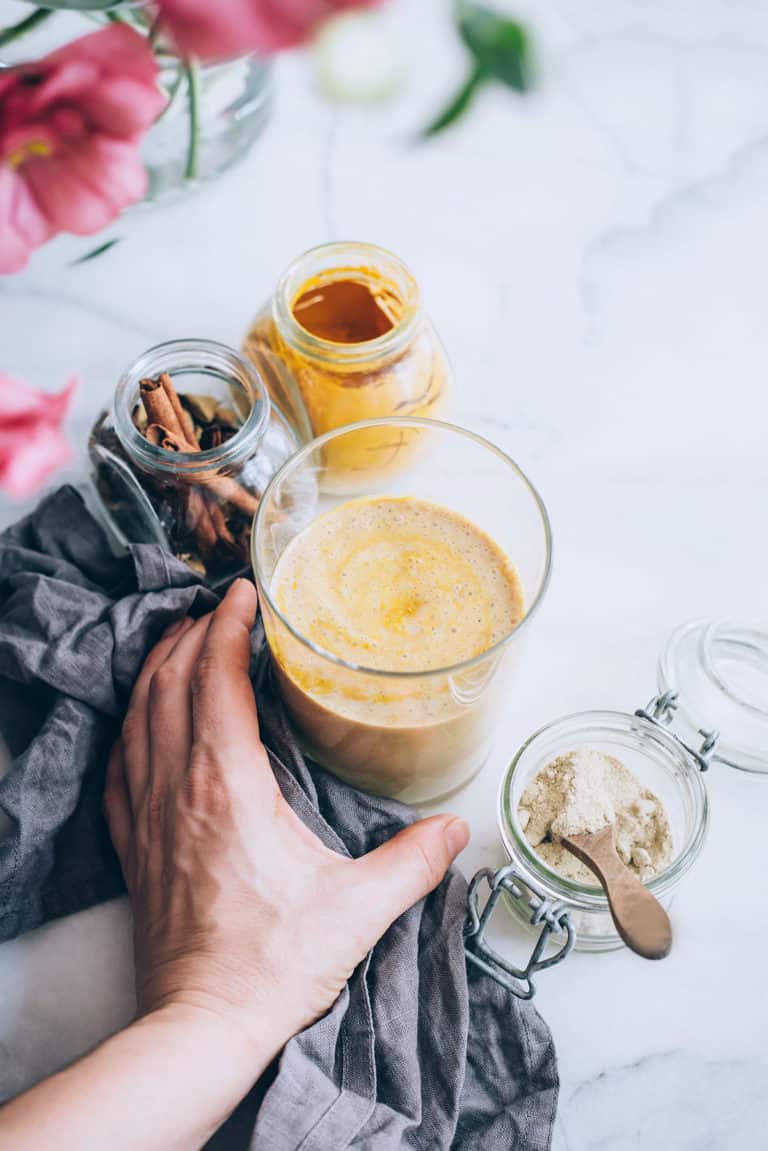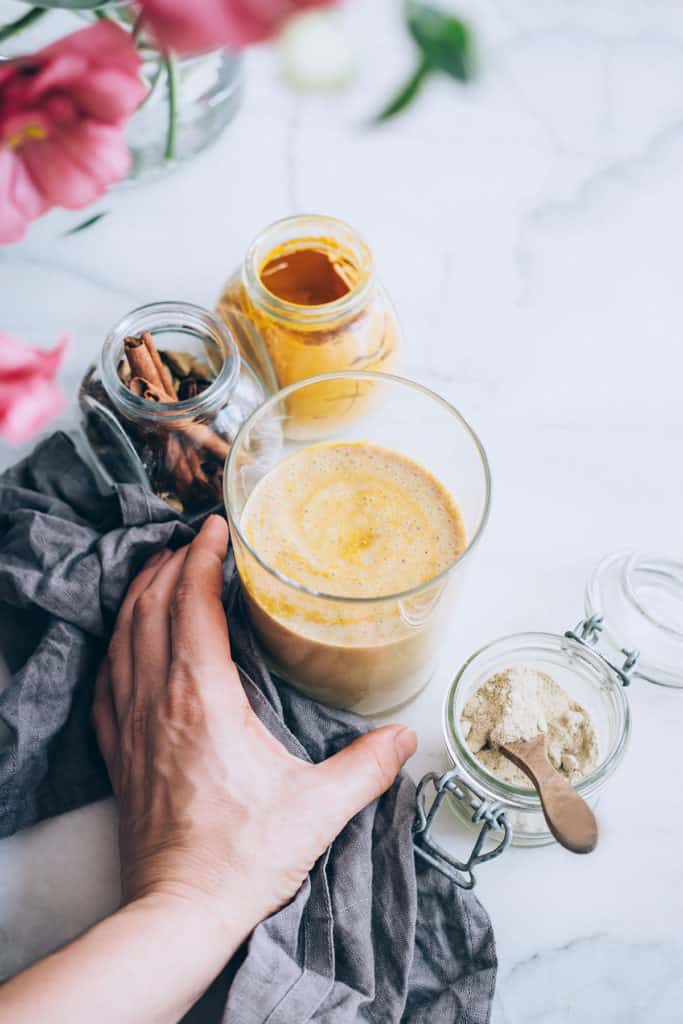 This turmeric and toco latte tastes like vanilla ice cream but it's more than just tasty: its ingredients actually enhances immunity, plump and hydrate the skin, and contribute to collagen synthesis! Tocos is considered a skin superfood due to its ability to plump and hydrate, contributing to collagen synthesis. It works together with turmeric in this adapt-o-latte to give you a beauty boost from the inside out.
And we all know sleep is essential for great skin. So if you're struggling to beat the blues and insomnia try this soothing turmeric tea, perfect for sipping right before bed.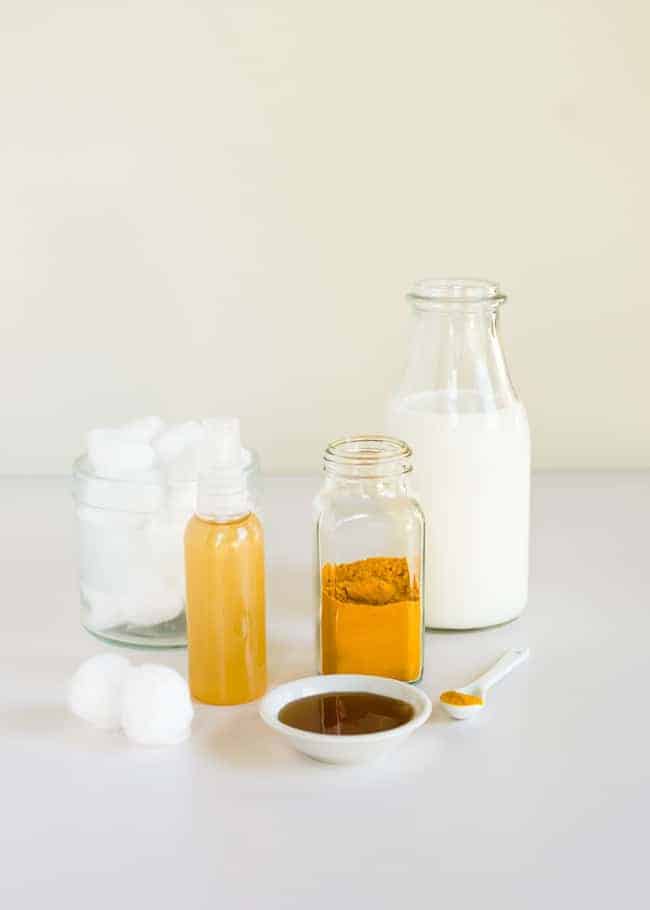 Naturally antiseptic and antibacterial, this turmeric face mask with honey soothes inflamed skin and acne. And because we're such multitaskers, there's an skin-loving recipe to go with it! The turmeric smoothie combines hydrating coconut water with skin-loving pineapple for a healthy morning wake-up.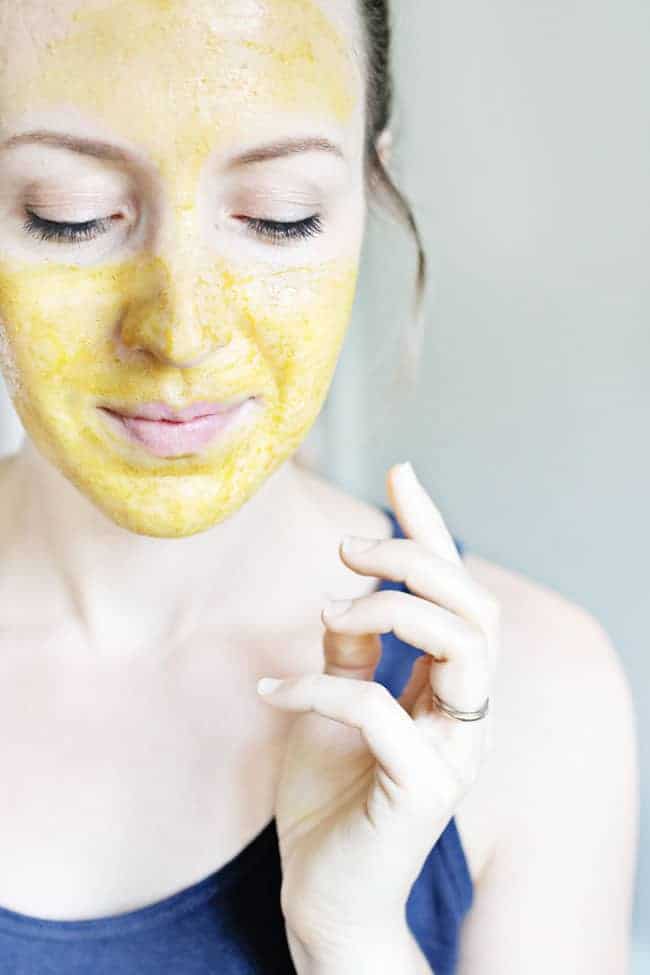 Calm troubled skin (prone to redness and irritation) using this simple anti-inflammatory face mask, made with honey and coconut milk in addition to turmeric and essential oil. Say good-bye to redness and irritation and hello to healthy, glowing skin!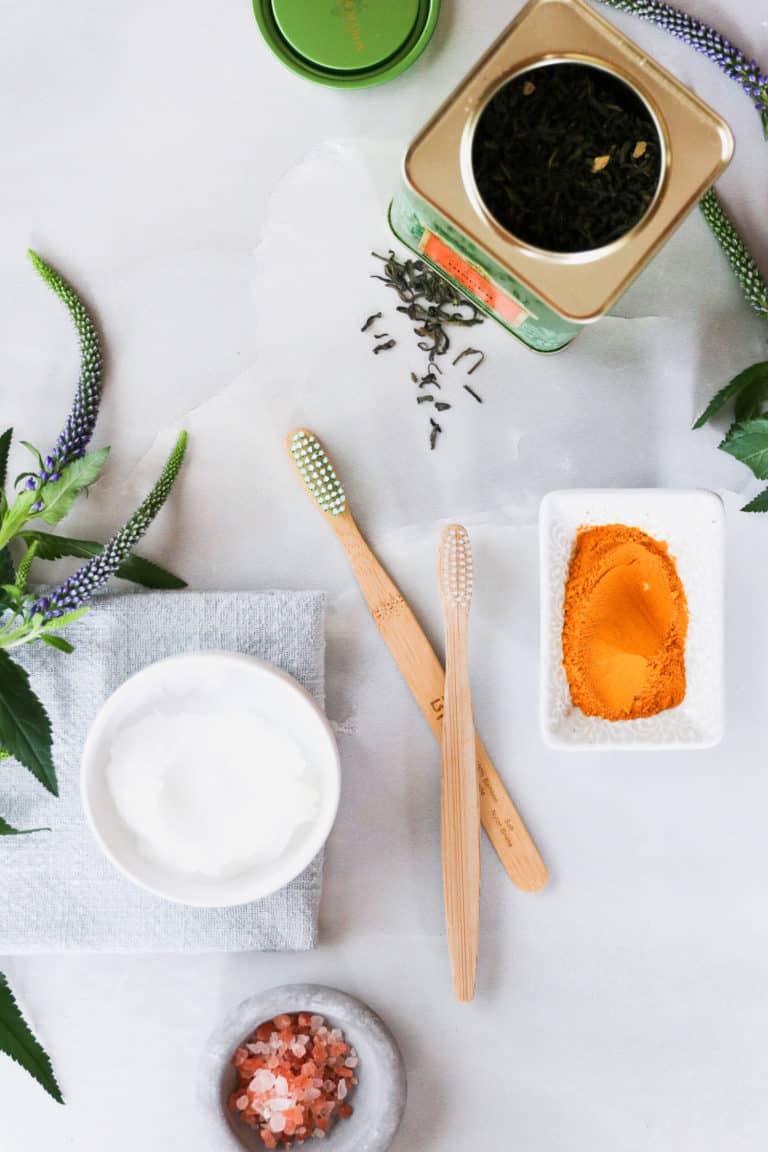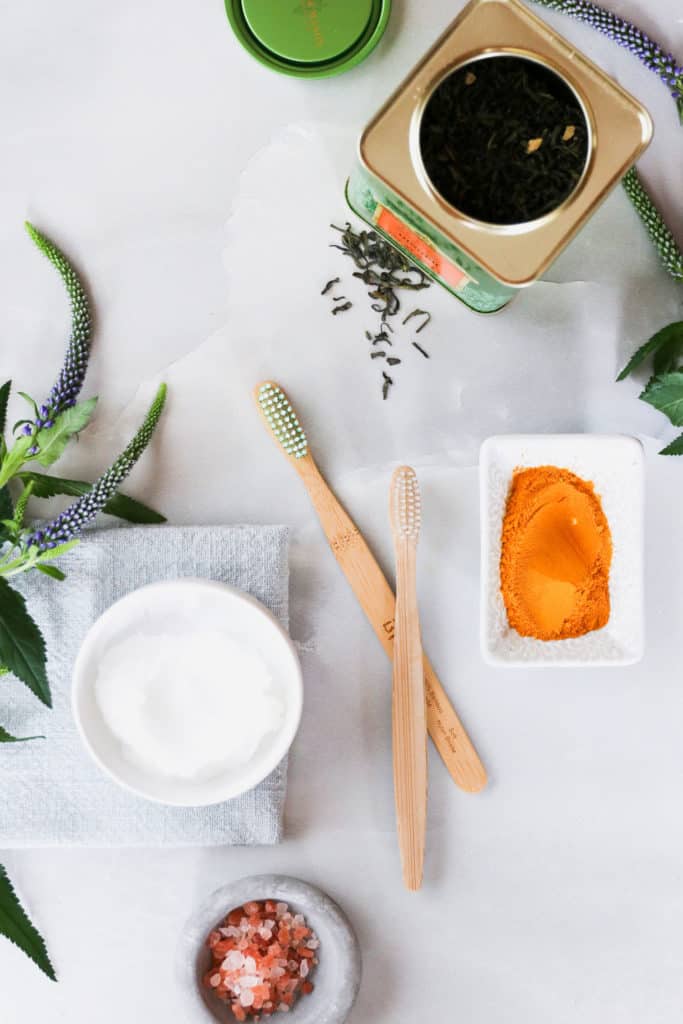 Whiten and soothe teeth naturally with these homemade remedies. Soon you'll be swapping the teeth whitening strips for more turmeric and the mouthwash for fizzy turmeric drops.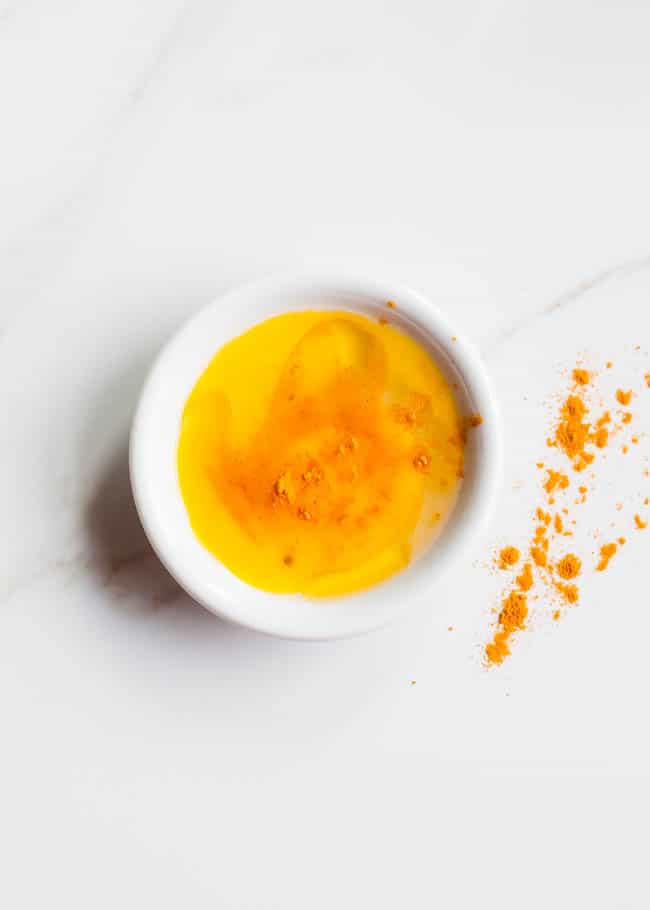 The egg proteins promote skin repair and the B vitamins, the olive oil hydrates and locks in moisture, and turmeric makes your skin glow. So put some egg on your face with this hydrating 'face lift' mask, which tightens and replenishes dry skin.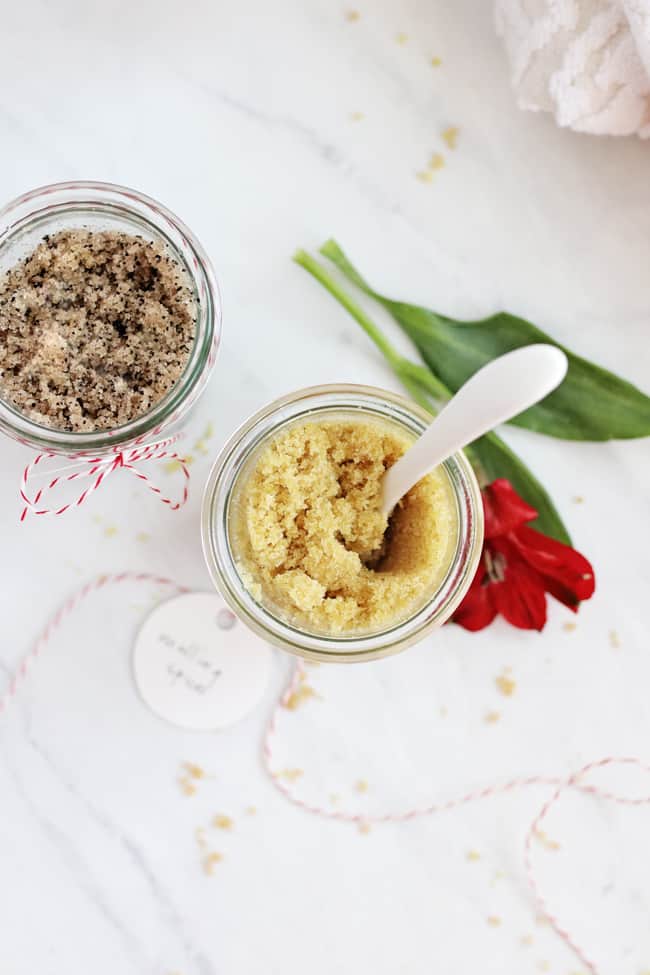 The turmeric in this festive sugar scrub recipe doesn't just add a pretty color, it also adds tons of benefits for the skin: it brightens and makes it glow with every use.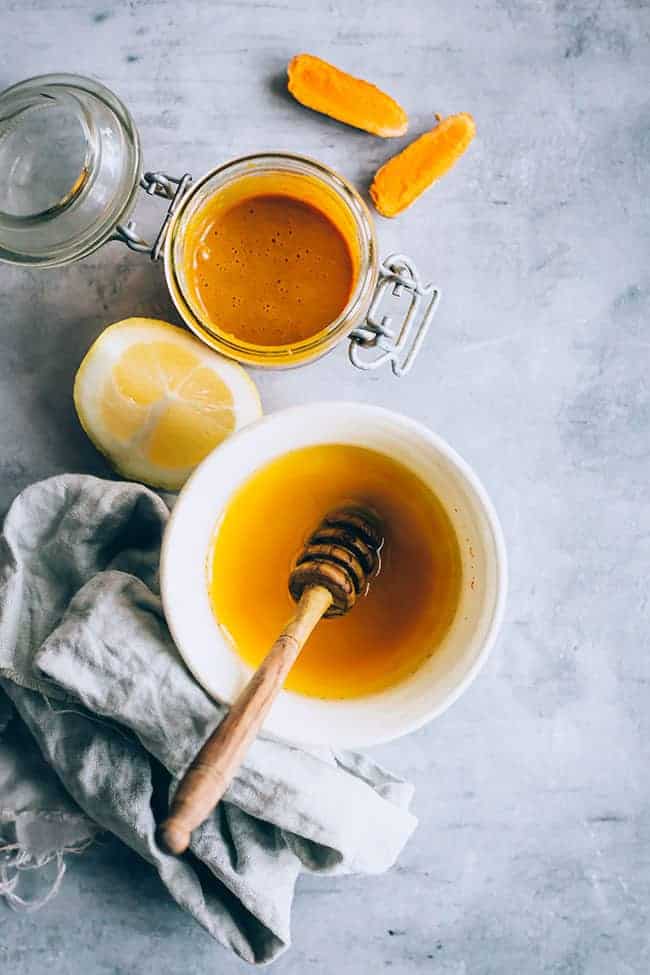 Start the day with a turmeric honey anti-inflammatory elixir and you will feel healthier day by day. Not to mention your skin will get that beautiful glow from the inside out!
275