In the quest for natural living, we sometimes forget the essentials. We're always reading the labels on our food, but what about our shower products? There are so many hard-to-read (i.e., chemical) ingredients on that body wash bottle that it's almost insane.
And you know what else is insane? The price tag. Homemade body wash is not only natural and healthy, but it's also affordable and easy to make. A no-brainer, right?
Here's everything you need to know about making your own homemade body wash. Feel free to stick with our basic recipe and customize it to meet your skin's needs, or choose one of the 11 body wash recipes we've gathered to get you started.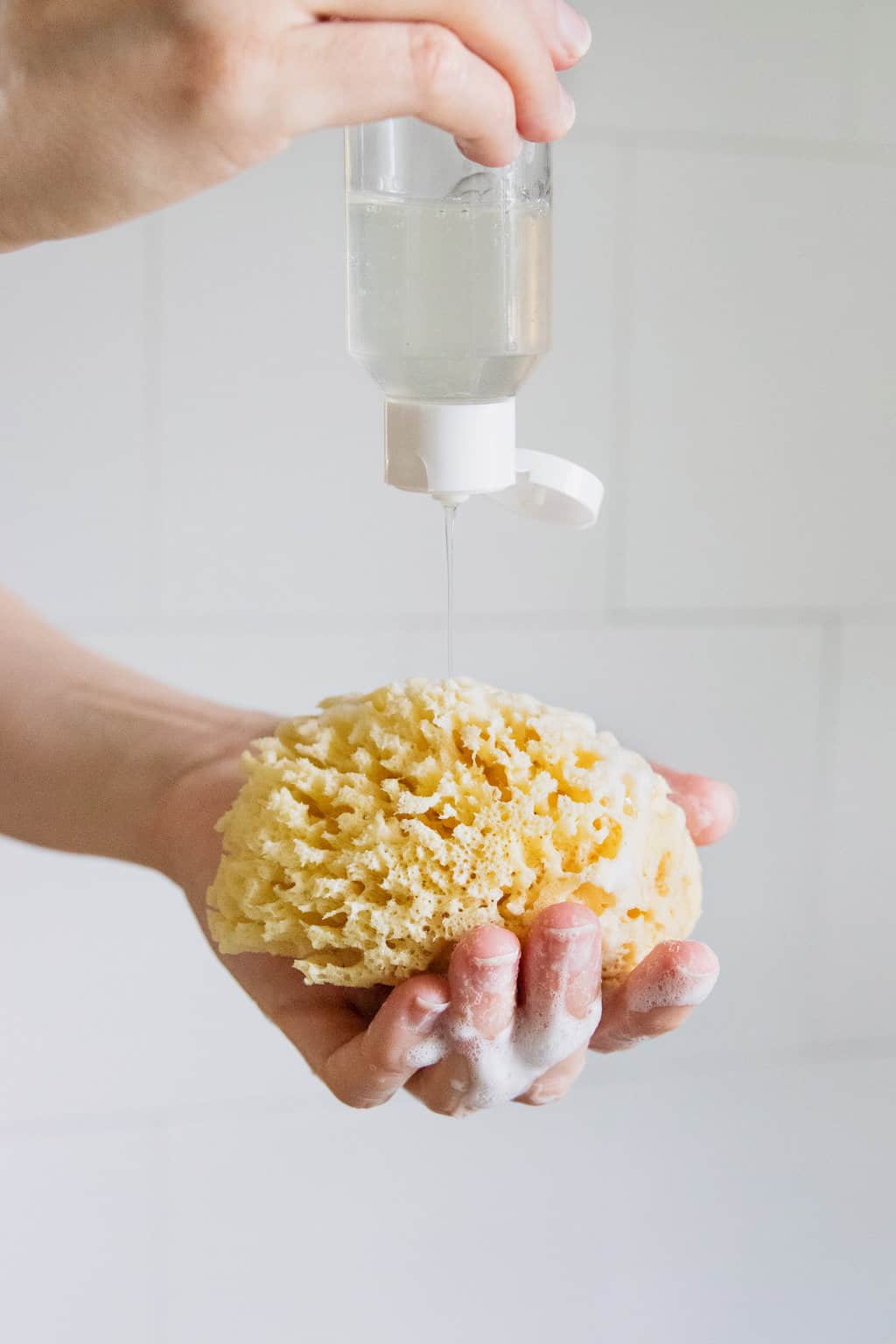 What's the Best Soap for Homemade Body Wash
?
There's really only one kind of soap you should use for homemade body wash: Castile soap.
It's all-natural, gentle, naturally hydrating, great for sensitive skin, and it lathers well. It's also highly concentrated, so you can dilute it with water to make it stretch further. Most Castile soaps come in a variety of different scents, all of which work well for homemade body wash.
Personally, I'm a fan of the unscented variety because it makes a perfect base for additional ingredients and oils, but go ahead and use whatever is the cheapest and to your liking. Just make sure to stay away from Castile soap with citrus oils since they may make skin extra sensitive to the sun.
If you can't get your hands on Castile soap, there are a couple of other ways to make body wash:
Bar soap
Grate two 4-ounce bars of soap (a lot of people swear by Dove for this) into a stock pot. Cover with 6 cups of water and give it a stir. Bring the mixture to a boil, then reduce the heat, and simmer until the soap has dissolved and the water looks cloudy. Let it cool for 24 hours before adding any optional ingredients.
Surfactants

Surfactants are basically what make soap, soap. While all soap contains surfactants, you can essentially create your own liquid soap by combining surfactants and water. Just note that this isn't as natural as using Castile soap or bar soap as your base. See the Botanical Body Wash by Kolya Naturals in the list below for instructions on using surfactants in homemade body wash.
Nourishing Ingredients
Even soothing, moisturizing Castile soap can be tough on skin when used day after day. But nourishing ingredients, like honey, goat milk, oats, and essential oils, can soften the blow and make your DIY body wash better for daily use.
As with any homemade bath and body product, you'll want to customize it to meet your personal needs. This list is just a starting point, so feel free to use any ingredients you've got in the pantry or fridge—if you can use it in a face mask, chances are you can use it in body wash!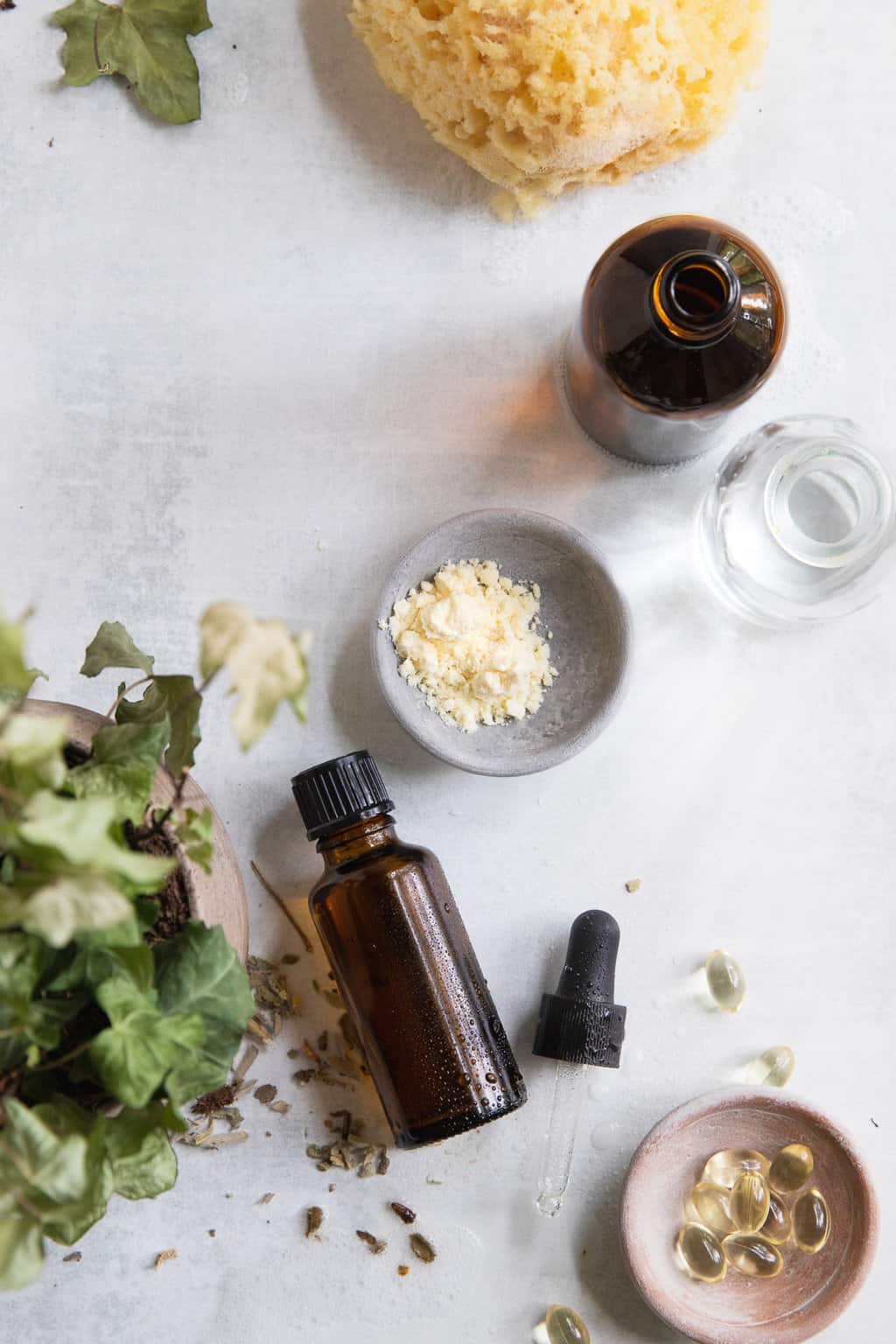 Moisturizers
—Almond, olive, coconut, sesame, or other carrier oil
Skin soothers
—Essential oils
—Raw, organic apple cider vinegar
Antioxidants
Fragrances
—Essential oils
Basic Homemade Body Wash Recipe
This simple recipe is a great place to start when making your own body wash. Try adding any of the ingredients listed above to customize the recipe. I recommend starting with 1–2 teaspoons of add-in ingredients and working up from there.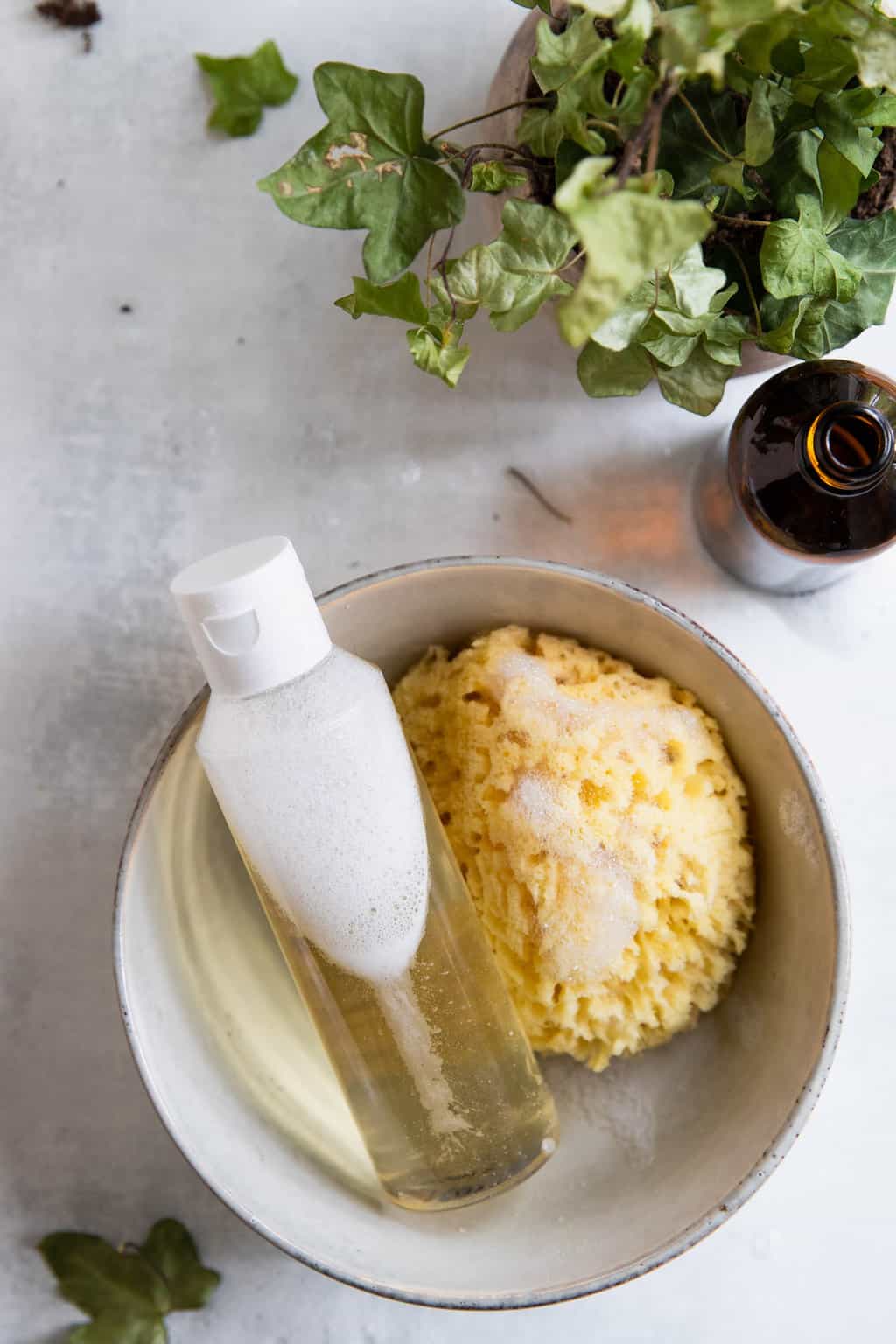 Body wash ingredients
—⅓ cup liquid Castile soap
—⅓ cup filtered water
—1 tablespoon carrier oil of your choice
—2 tablespoons vegetable glycerin (thickens it up and helps make suds)
Body wash instructions
Combine the ingredients in an 8-ounce pump or squeeze bottle. Gently swirl the bottle to combine them, trying not to create bubbles.
Use within 1–2 months.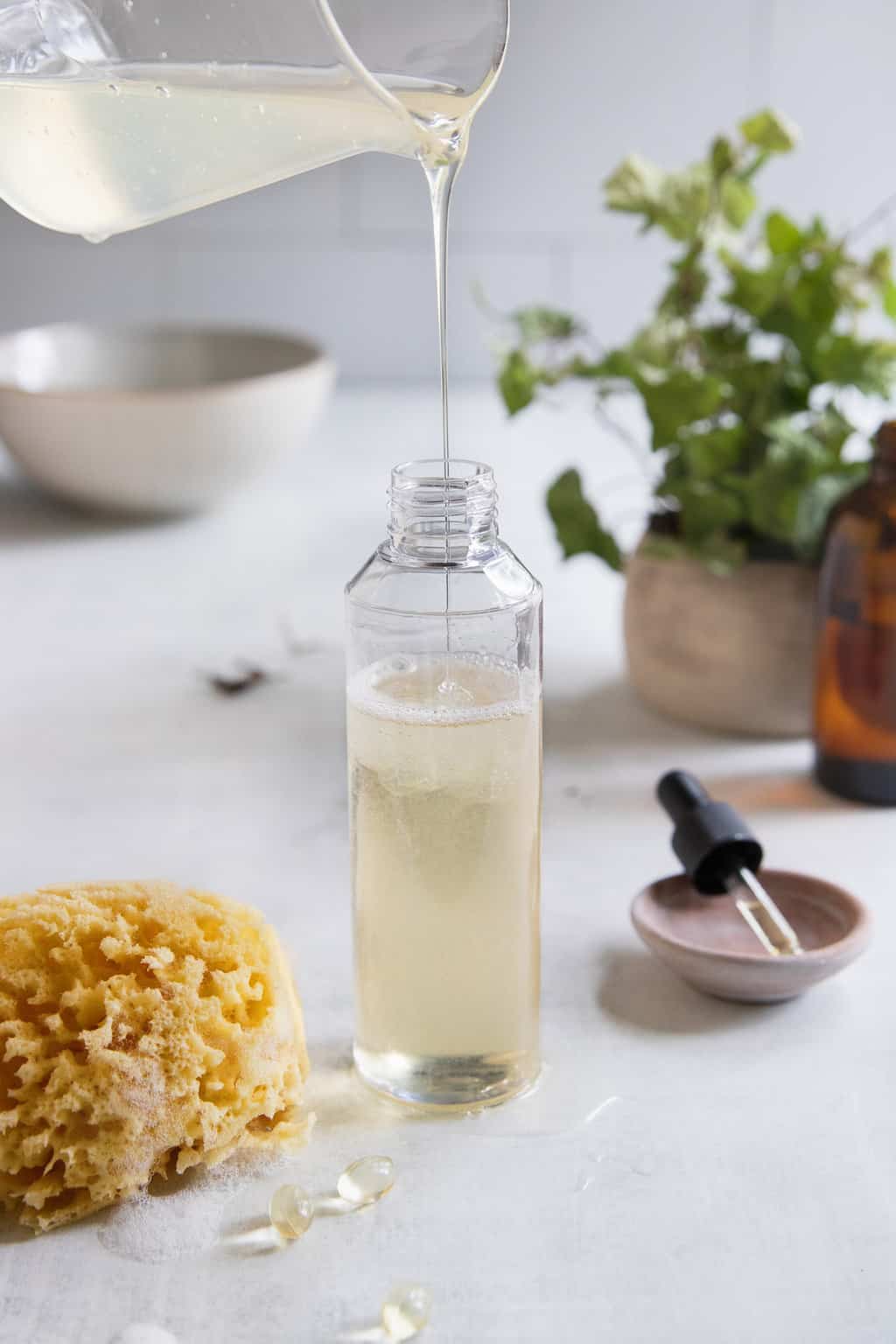 The Best Containers
Like most homemade body products, body wash needs to be stored properly to last. Here are some of our favorite containers to use for your homemade body wash.
Glass pump bottle - We like to use glass pump bottles because they're an eco-friendly option with tons of practical uses outside of just storing body wash.
Squeeze bottle - A simple squeeze bottle is ideal if you have children or you're worried about taking glass in the shower. We love these 4-ounce bottles because they hold a small amount of soap, which means there's less for you to use before it goes bad.
Amber bottle - If you're worried about essential oils or other ingredients going rancid, then an amber bottle is your best bet. You're free to use glass amber bottles if you like, but amber squeeze bottles will protect body wash from UV light while also being safe for use in the shower.
Foaming soap dispenser - If you use Castile soap like we recommend, foaming soap dispensers make the perfect body wash container. Reuse one you already have, or buy a fancy one specifically for your homemade bath products.
Recycled bottles - You don't really need to buy new bottles if you don't want to. Simply save an old shampoo, face wash, or body wash bottle, rinse it out, and repurpose it.
Homemade Bodywash FAQs
How can I keep my body wash from separating
?
A little separation is expected. Rather than preventing separation entirely, I just shake the body wash before each use. It's totally fine!
Does DIY body wash need to be refrigerated
?
If you use any solid food-based ingredients (avocado, for instance), you will start to see mold eventually. In that case, yes, you need to refrigerate it to prevent that from happening. But using any of the nourishing ingredients recommended above shouldn't cause mold issues. Simply use your body wash within 1 to 2 months—no refrigeration required.
Can I add a preservative
?
Yes, absolutely. Try a natural preservative, like vitamin E, which will nourish skin and keep your body wash from going bad so quickly.
Do I have to add water to my body wash
?
No, you don't have to. Water helps thin out the soap, so it can be used in foaming soap dispensers or other pump bottles. It also dilutes the Castile soap, so it stretches further. But you're free to leave out the water if you like.
11 Homemade Body Wash Recipes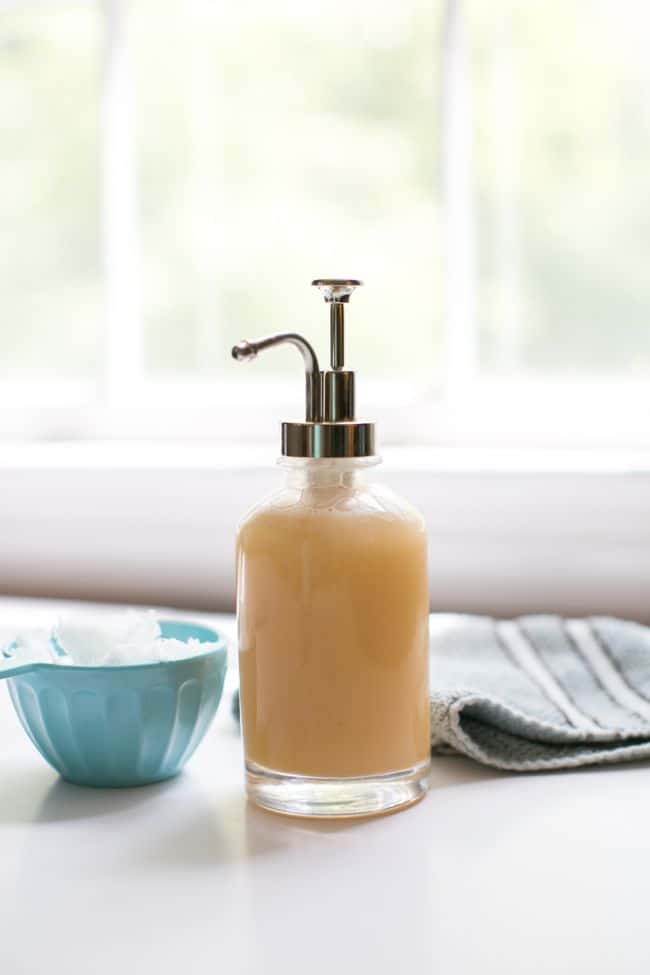 A four-ingredient body wash with moisturizing raw honey and coconut oil that's moisturizing and customizable with your favorite essential oils. For body wash, the combination of citrus and eucalyptus oils is our favorite way to start the day.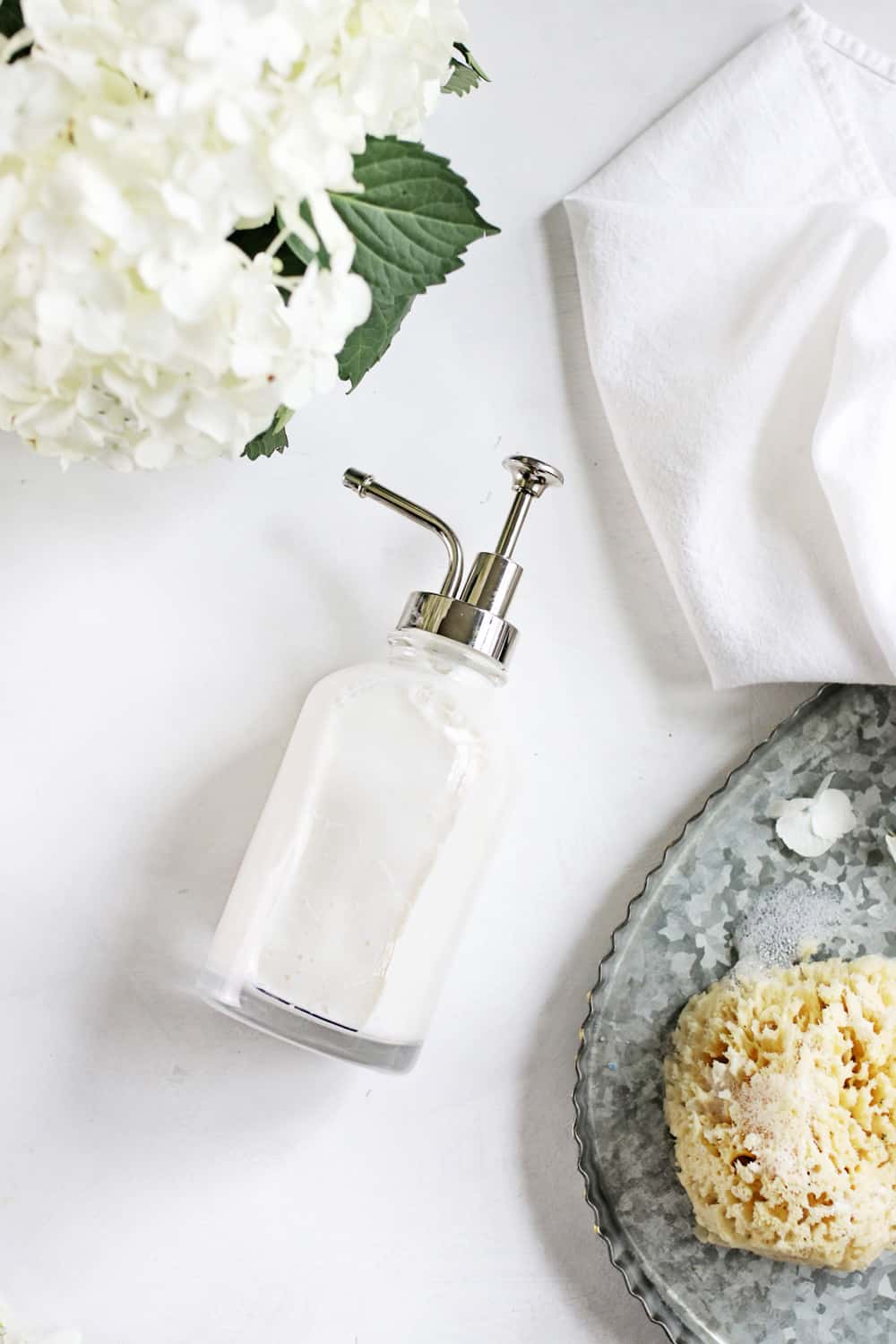 For those with sensitive skin, this skin-clearing body wash is a game-changer. Sudsing up regularly helps kill the bacteria that cause breakouts, so you can bust out the tank tops with confidence. This clarifying body wash is loaded with botanicals like tea tree oil to kill bacteria [source] and lavender to soothe inflammation [source]. Raw honey, a potent antibacterial and humectant [source], helps get rid of sweat-loving microbes and softens skin.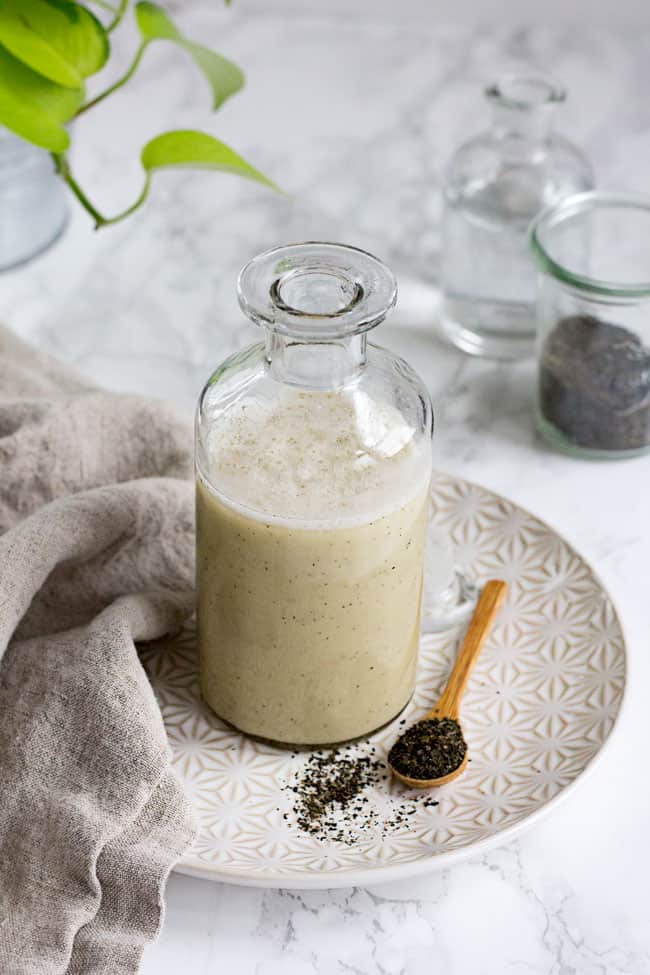 When combined with extra moisturizing ingredients like shea butter, coconut oil, and honey, this green tea body wash sinks into parched skin and creates a protective barrier against the elements. Green tea is chock full of healing antioxidants, flavonoids, and catechins to counteract the effects of free radical damage [source].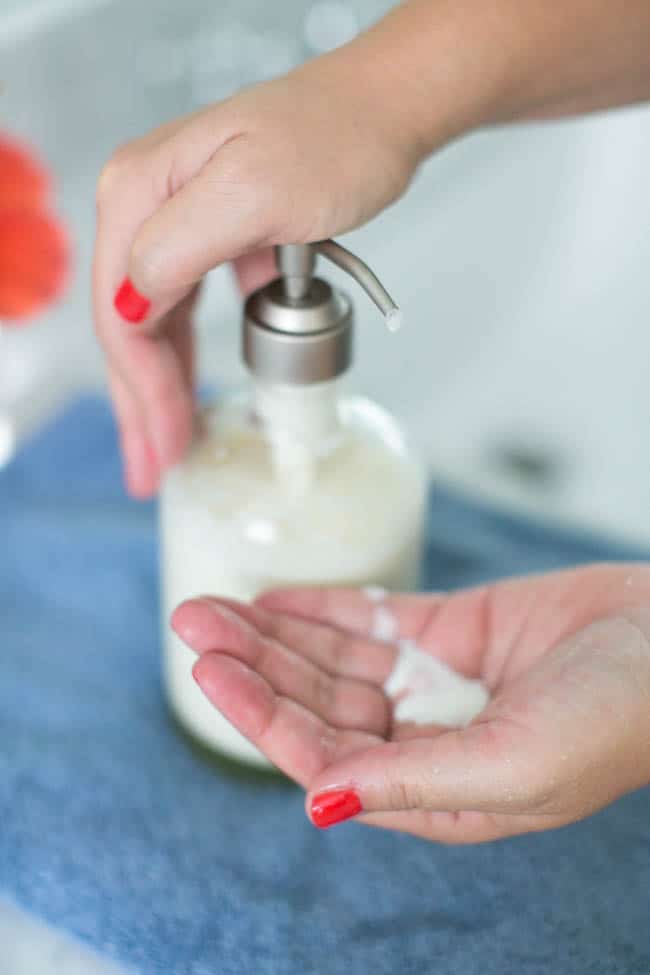 This body wash is creamy but lathers nicely, and you can feel the oils staying on your skin, creating a protective layer. Mega-moisturizing shea butter and sunflower oil are the perfect skin soothers [source] for colder temps!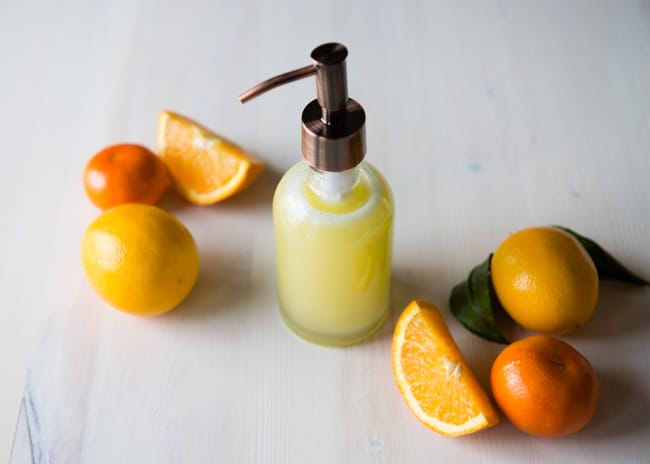 Start the day with an energizing scent when you use this moisturizing, all-natural homemade body wash with citrus essential oils. Castile soap is combined with four moisturizing ingredients: fractionated coconut oil, vegetable glycerin, jojoba oil, and vitamin E oil.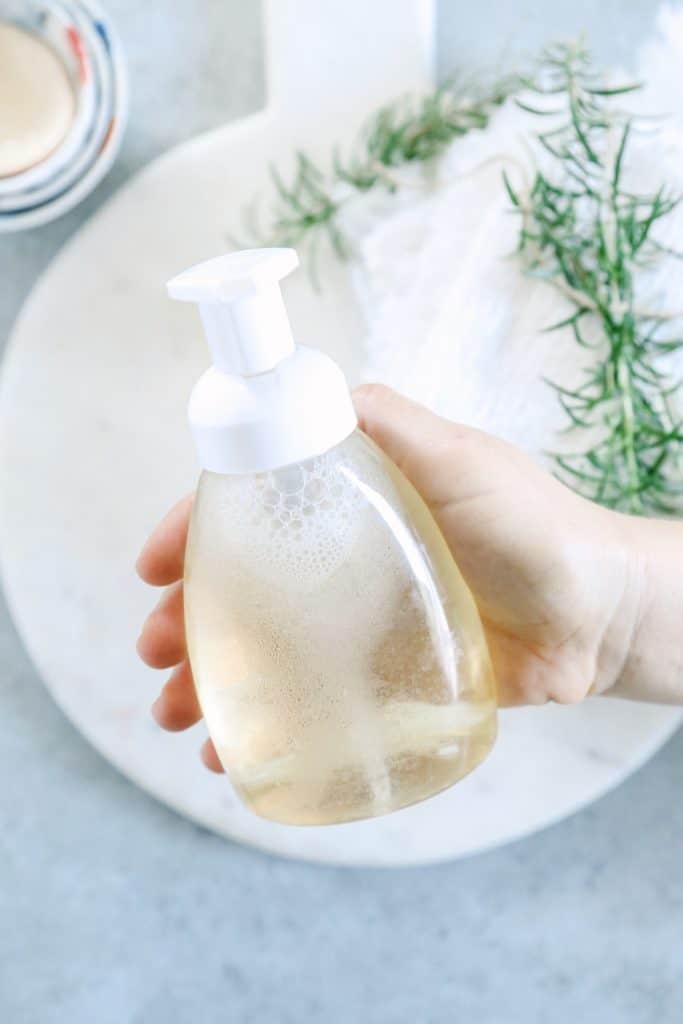 If you're a fan of the bubbles, you'll enjoy this rosewater and jojoba oil body wash! The recipe is perfect for washing away summer sweat and dirt.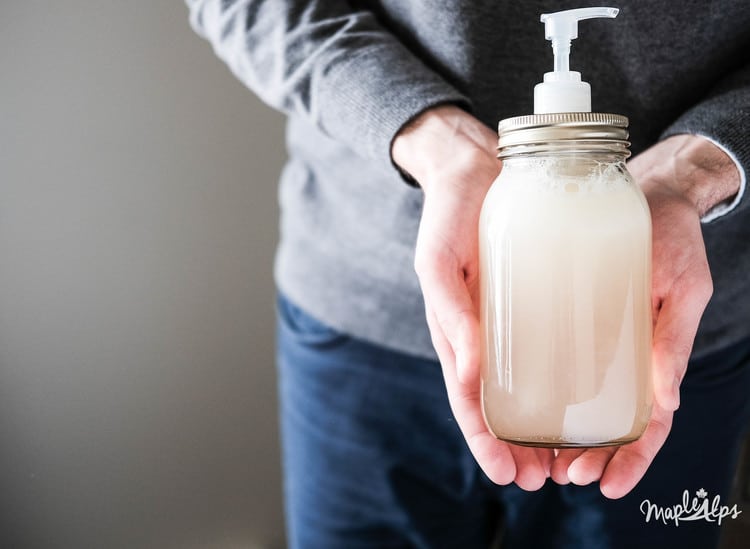 This simple, natural body wash will leave your skin moisturized and clean due to a beneficial combination of sweet almond oil, Castile soap, vitamin E oil, and essential oils.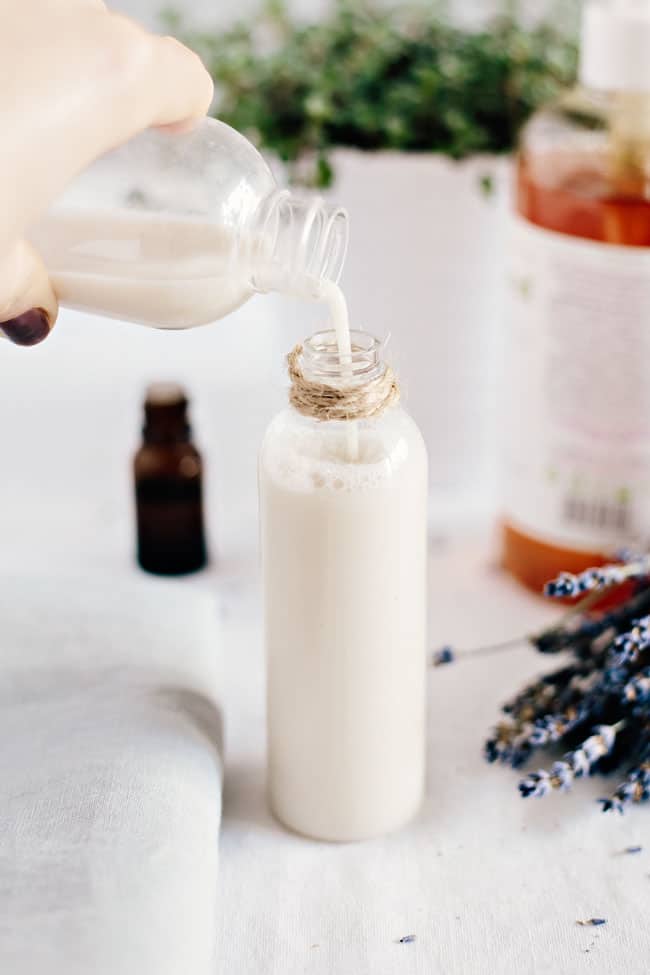 Coconut milk's vitamin E and lauric acid add moisture to dry skin in this hydrating body wash. Plus, it smells divine, making your showers a real pleasure.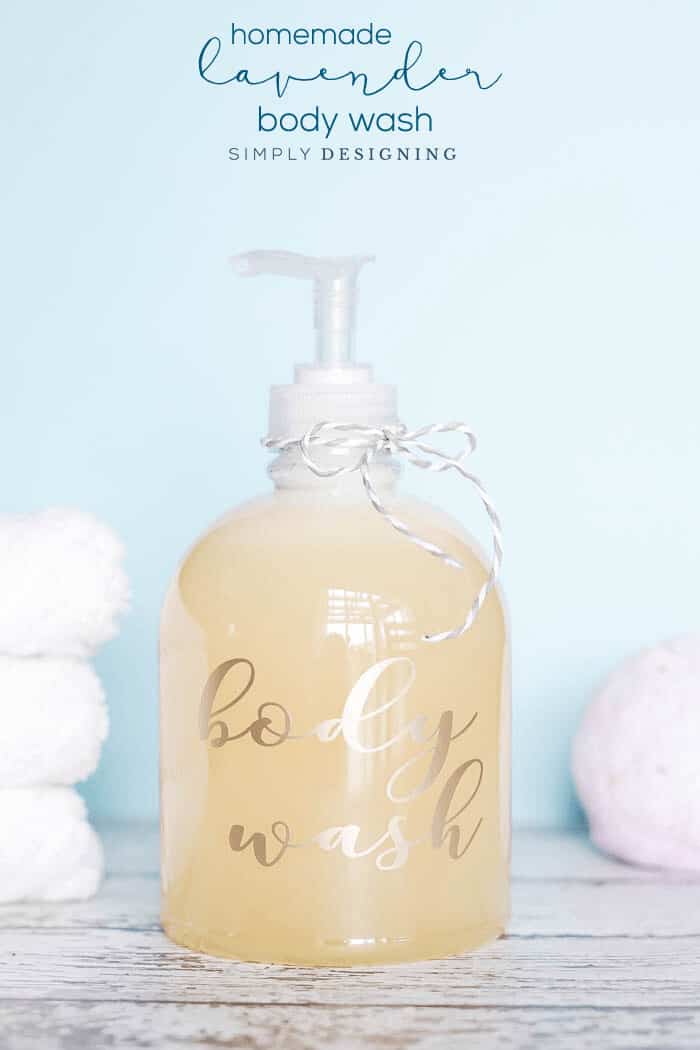 Wind down after a long day with a lavender-scented shower or bath. It will relax you and make falling asleep so much easier!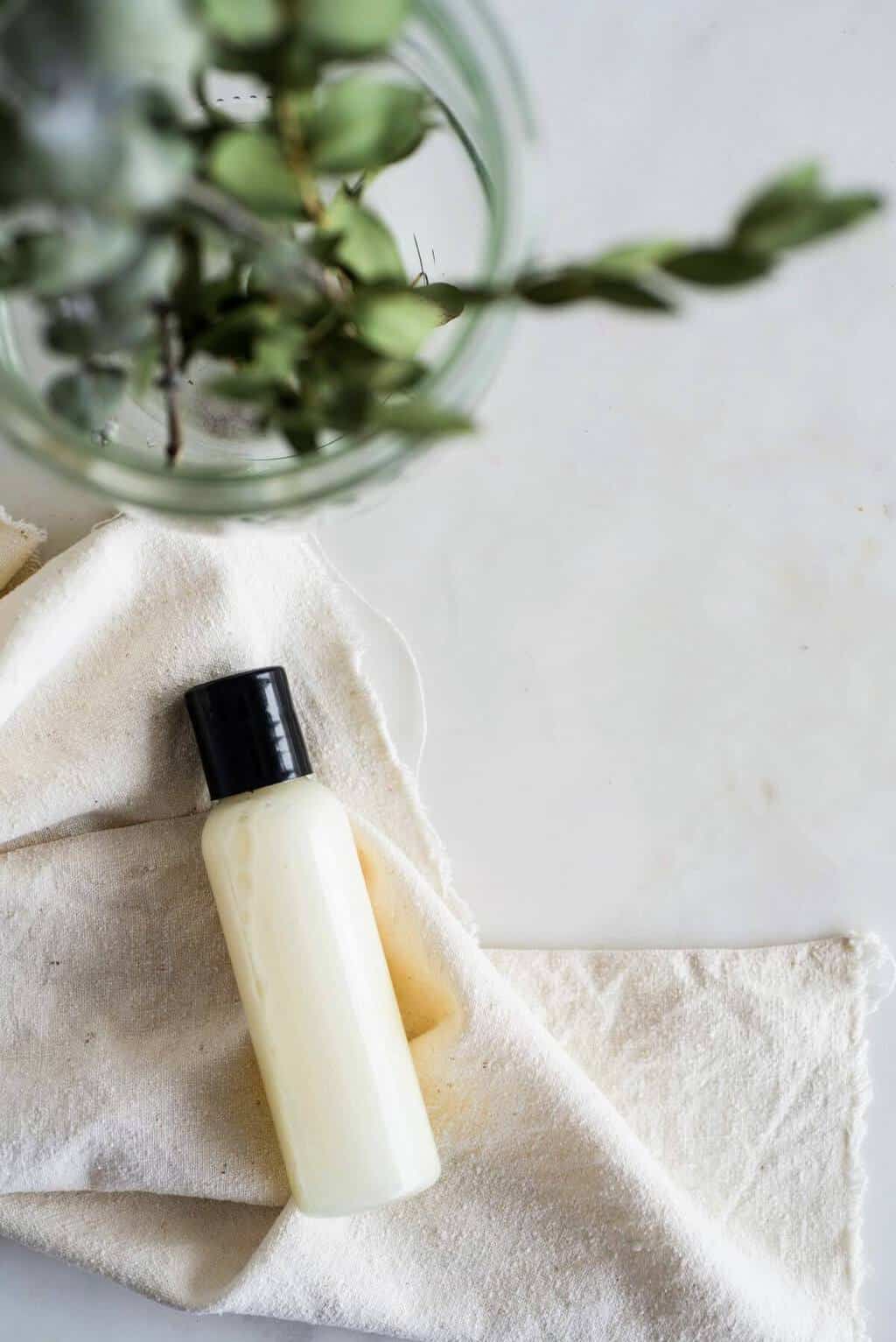 Purifying lemongrass or calming lavender? Whichever scent is your jam, you can bring it to your shower with this DIY recipe.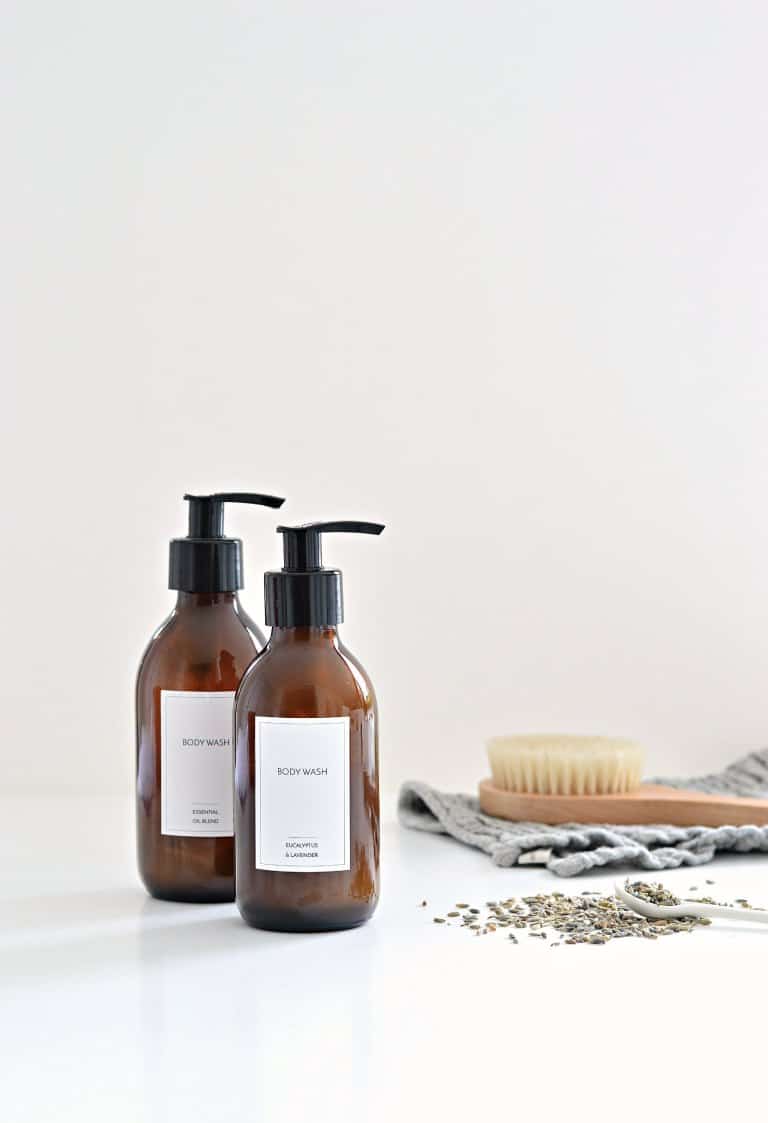 Lavender and eucalyptus essential oils are a refreshing blend to lather on your skin, and we love that this recipe comes with free printable labels.
This post was medically reviewed by Dr. Jennifer Haley, a board-certified dermatologist with extensive experience in medical, cosmetic, and surgical dermatology. Learn more about Hello Glow's medical reviewers here. As always, this is not personal medical advice, and we recommend that you talk with your doctor.
126