You wouldn't think that one of the most versatile natural beauty ingredients would be found in your kitchen cupboard. But for about a $1 a box, baking soda can be used on just about every part of the body, literally from head to toe.
I keep a box sitting beside my bathroom sink to gently exfoliate my face. But that little box does a lot more – here are 12 of our favorite beauty uses for baking soda:

Best Beauty Uses for Baking Soda
1. Clarifying shampoo
In your palm, combine a quarter-size amount of baking soda with a large dollop of shampoo. Shampoo normally, giving your scalp extra time and attention, and rinse. The baking soda helps remove the residue that styling products leave behind so your hair is cleaner and more manageable.
2. Nail Scrub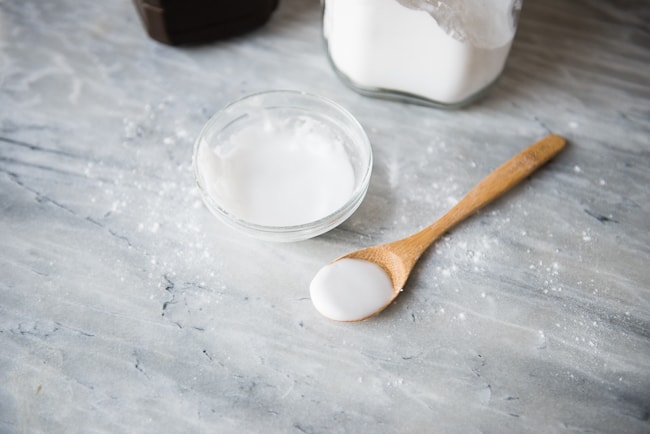 To help remove nail discoloration, dip a nail brush into baking soda and scrub nails and cuticles. Rinse with warm water.
3. Body scrub
Make a paste of three parts baking soda to one part water or oil. Rub in circular motions over skin, starting at the feet and working your way up, to exfoliate skin and remove dead skin cells.
4. Pre-shave and After-shave
One tablespoon of baking soda in a cup of water makes a great pre-shave treatment or a soothing after-shave treatment. For instant razor burn relief, dab on a baking soda solution.
5. Foot Soak and Scrub
Add two tablespoons of baking soda in a basin of warm water for a soothing soak that also deodorizes your feet. After soaking, make a scrub with three parts baking soda to one part water. Add ground coffee if you've been wearing flip flops all summer!
6. Natural Deodorant
Baking soda neutralizes acids and bases, which is how it deodorizes and removes odors instead of just covering them up. So dust baking soda under arms or combine with coconut oil and use as needed to stay fresh.
7. Soothing Bath Soak
Both soothing and detoxifying for your skin, baking soda is a simple ingredient to add to your next bath after a hard workout or a long day. Add 1/2 cup to your bath to neutralize irritants like bug bites or sunburns and help wash away oil and perspiration. Get creative with a fun bath bomb using baking soda.
8. Toothpaste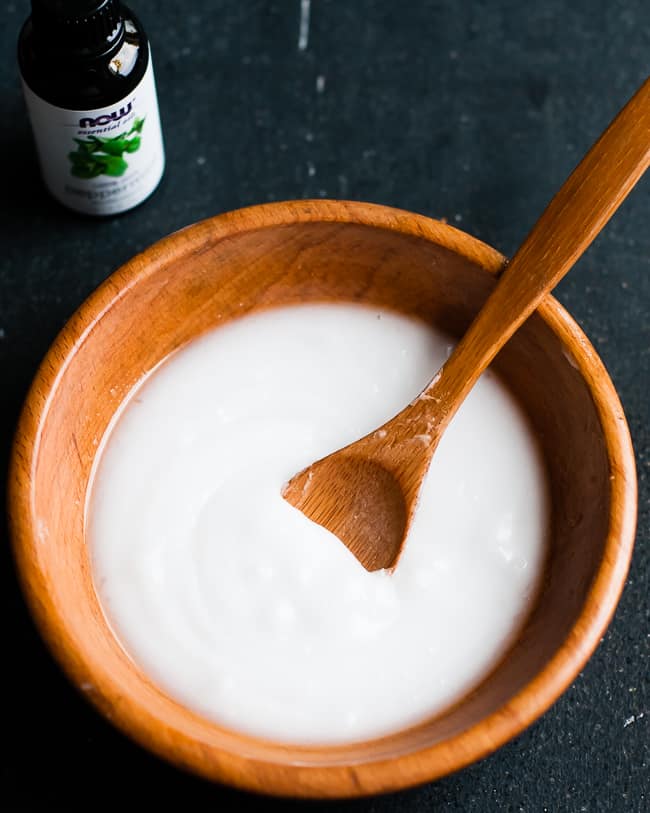 For a naturally clean mouth, brush your teeth with baking soda. Sprinkle baking soda into your balm and dip a wet toothbrush into it and brush. If you don't like the taste, then you can make a toothpaste gel with coconut oil and essential oils. For whiter teeth, add a mashed strawberry to your baking soda scrub.
9. Clean Your Hair Tools
Remove natural oil build-up and hair product residue by soaking combs and brushes in a solution of 1 teaspoon of baking soda in a bowl of warm water. Rinse and let air dry.
10. Face Scrub
This easy cleanser recipe is great for all skin types. Mix in a teaspoon of baking soda to your facial cleanser or make a paste of just baking soda and honey. Gently move your fingers in circular motions, avoiding the delicate eye area. Rinse with warm water.
11. Hand cleanser
Ditch the harsh soap and gently scrub away ground-in dirt with a paste of 3 parts baking soda to 1 part water. You can also add 3 parts baking soda to your liquid hand soap for a gentle exfoliation every time you wash your hands.
12. Soothe sunburns and bug bites
A baking soda compress can provide relief for minor skin irritations like insect bites and sunburns. In a clean container add baking soda to water. Soak a clean, wet cloth in the mixture and apply to affected area for 10-30 minutes.
37