Just like we look at the ingredients in the foods we buy at the grocery store, it's important to look at the ingredients in our skincare products. Many store bought skincare products contain chemicals that can be harsh on both our skin and even our internal organs. The underarms are very sensitive areas, and easily absorb the chemicals from deodorants. Going natural with your deodorants is a great idea and one of the most important products to go green for.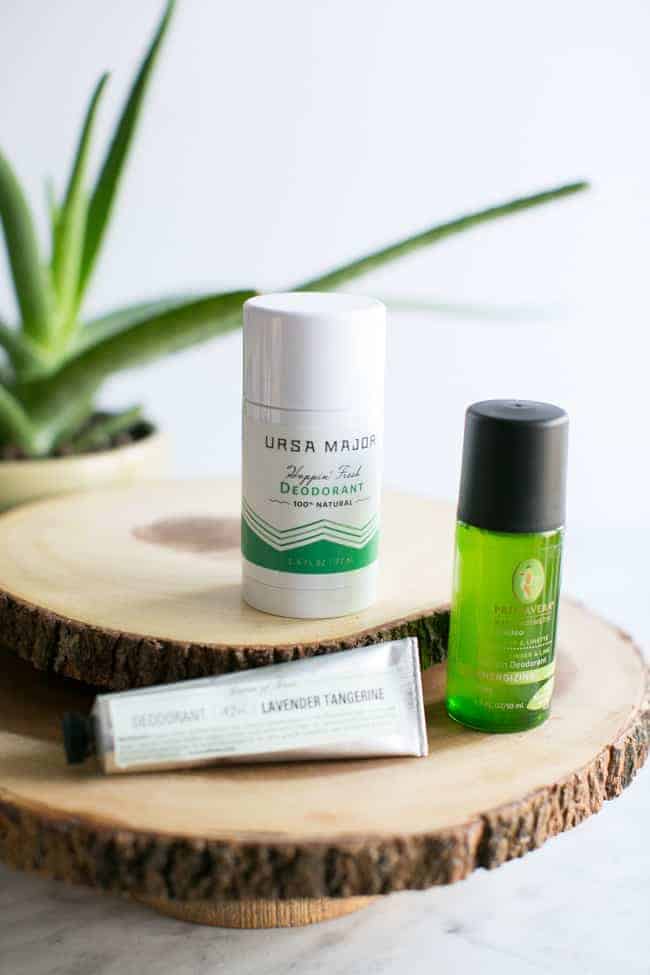 Aluminum is the most common ingredient in antiperspirants, and has been linked to serious illnesses, including breast cancer. Parabens are also common in deodorants and antiperspirants, and have also been linked to possibly increasing the risk of breast cancer by disrupting the body's natural estrogen production. Silica (a carcinogen), talc (a carcinogen), triclosan (a classified pesticide), propylene glycol (petroleum-based), and streareth-n are other chemicals that can irritate skin and pose possible health concerns.
But I know what you're thinking—do they actually work? To help you select the best possible deodorant, we've found 12 safe alternatives with glowing reviews to consider.
1