May has arrived! And when spring is in the air, we want to wear flowers head to toe! Nails included. We've been eyeing a lot of pretty floral manis lately, which makes us want to cover our nails in pastel petals. Are you up for it? Here are 13 easy flower nail tutorials to help you out!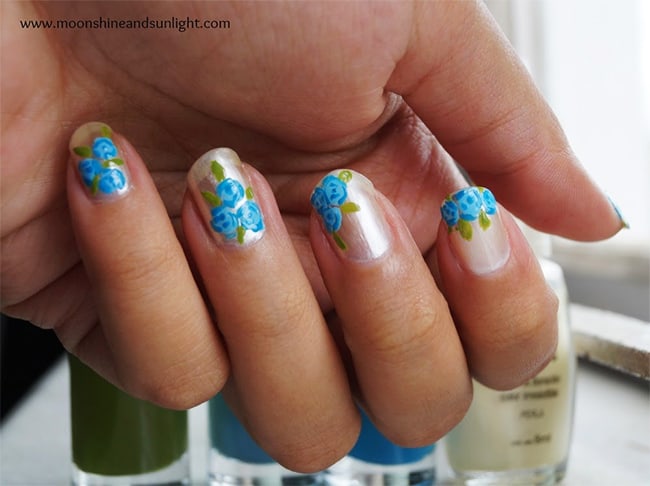 1. Blue roses by Moonshine & Sunlight. These pretty blue flowers are made with just two different shades of blue and they look absolutely spring-like!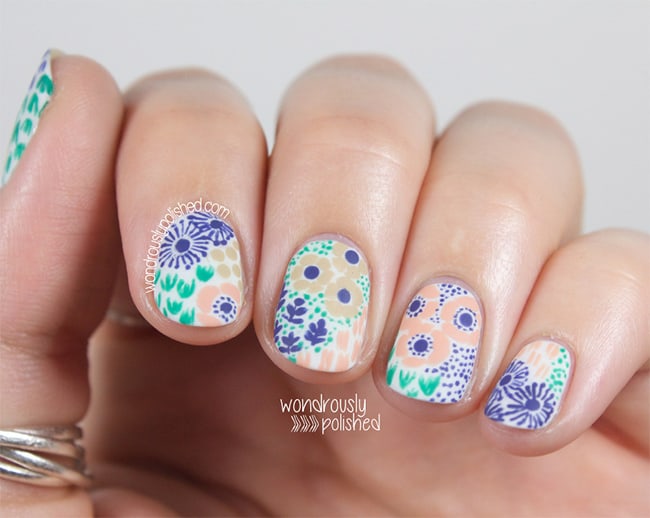 2. Vintage florals by Wondrously Polished. A vintage-inspired design with modern elements sounds like the perfect thing for spring!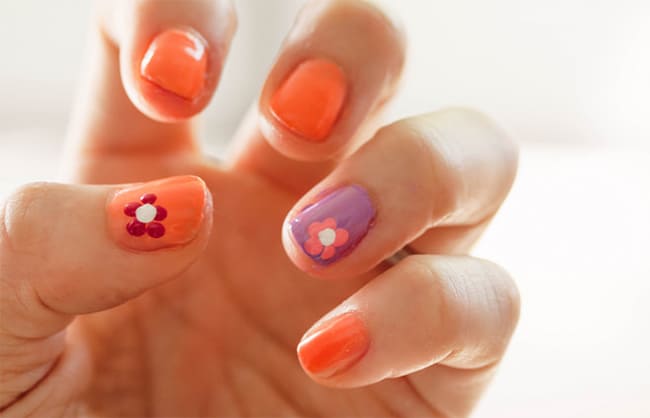 3. Coral lavender nail art by Cute & Little. Isn't this color combination lovely? Those accent nails really get the job done.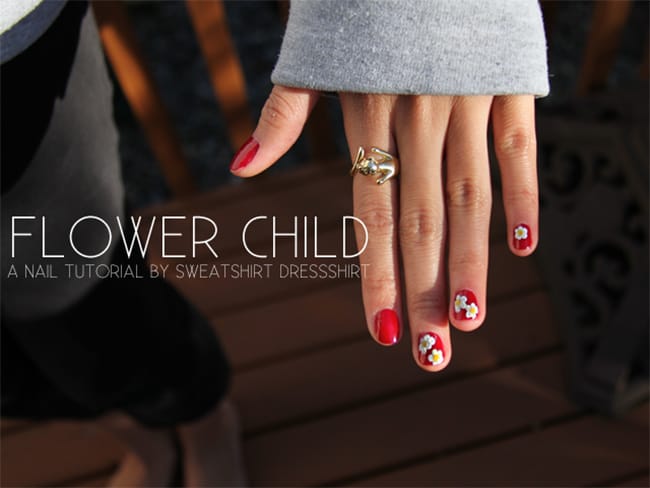 4. Flower child by Sweatshirt Dresshirt. These pretty daisies are made with bobby pins! Isn't that something we always have at hand (pun… intended)?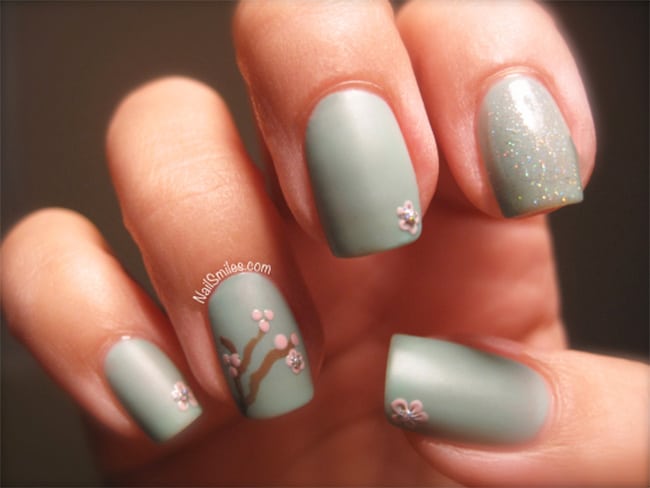 5. Sakura cherry blossom nails by Nail Smiles. Sakura season may be short-living, but you can put it on your nails in every season!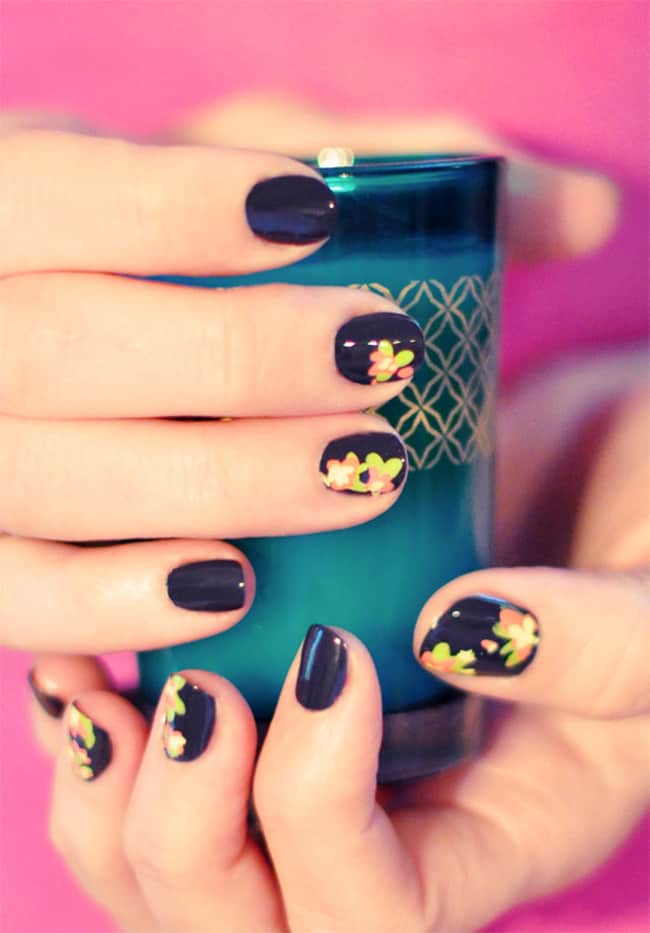 6. DIY floral nail art by Love Maegan. Dark backgrounds make pretty pastel flowers pop. You're gonna need a fine nail art brush, but it's worth the patience!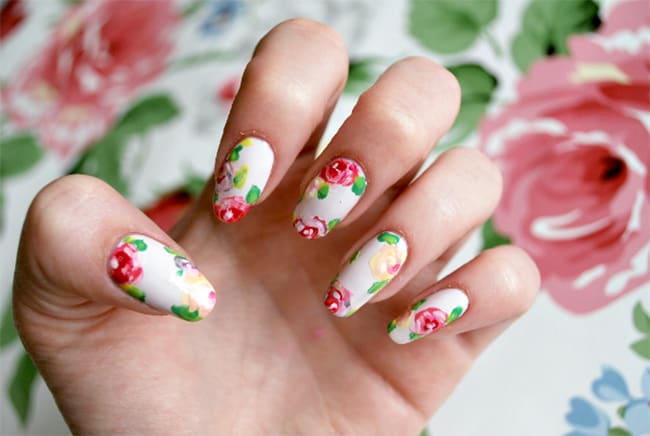 7. Floral nail art by Burkatron. This floral nail art is inspired by fabric and wallpaper design, and it's so perfectly vintage!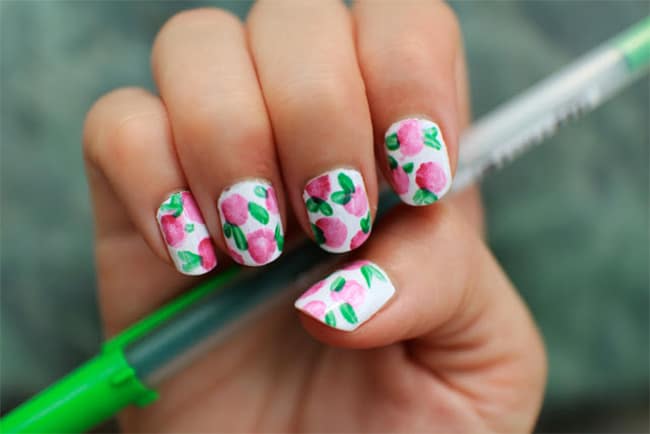 8. Floral manicure by Ink + Adventure. Dot your nails using a cotton swab to create this type of floral nail art. Easy, peasy!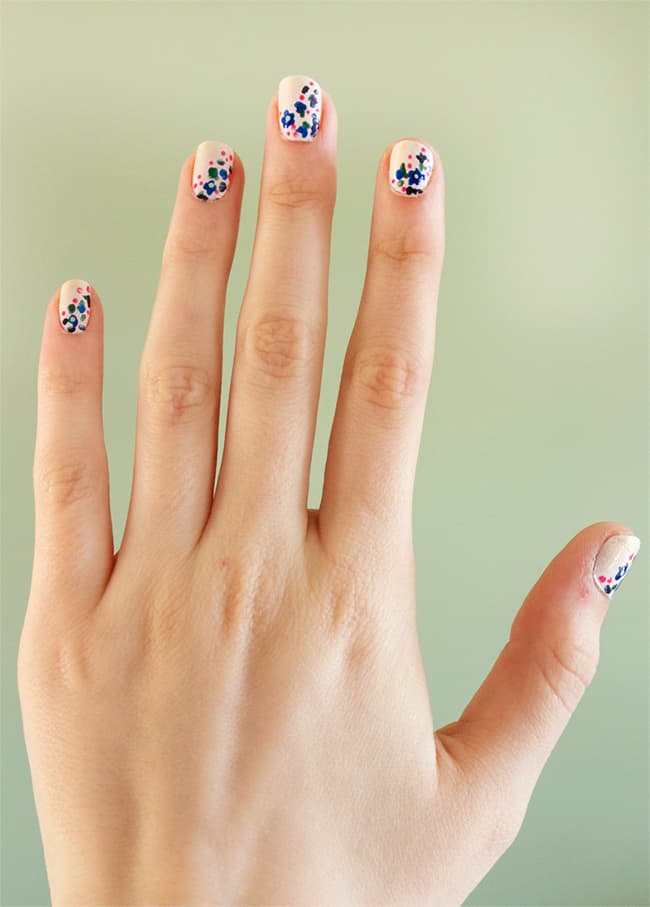 9. Easy spring floral nails by Quiet Lion Creations. Making splotches of colors is easy even with your non-dominant hand, so you can definitely make this mani happen!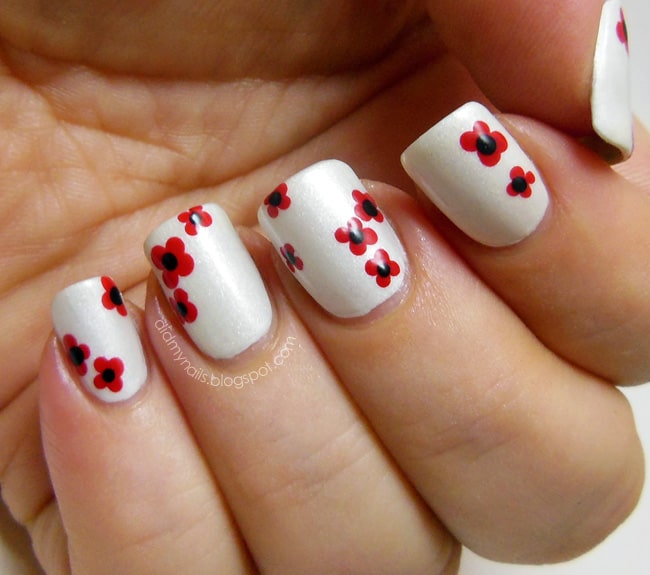 10. Remembrance Day poppies by Did My Nails. These are so pretty, you can almost smell the poppy fields!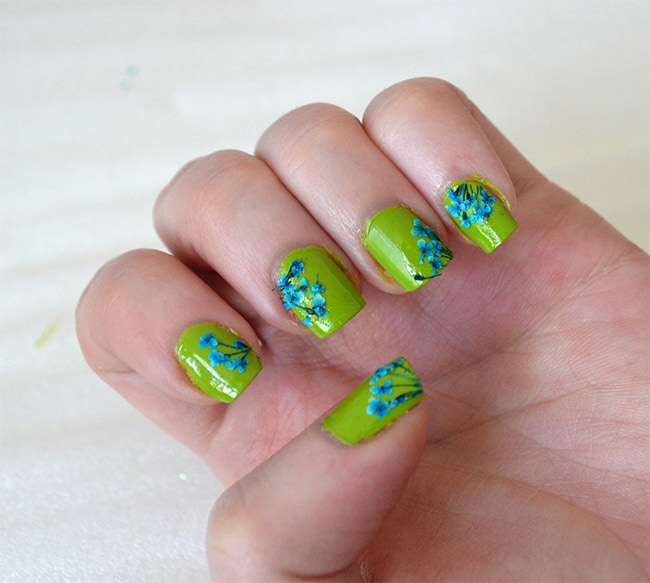 11. Spring dried flower burst nail tutorial by Very Enchanting. Probably the best idea ever: use natural flowers on your nails!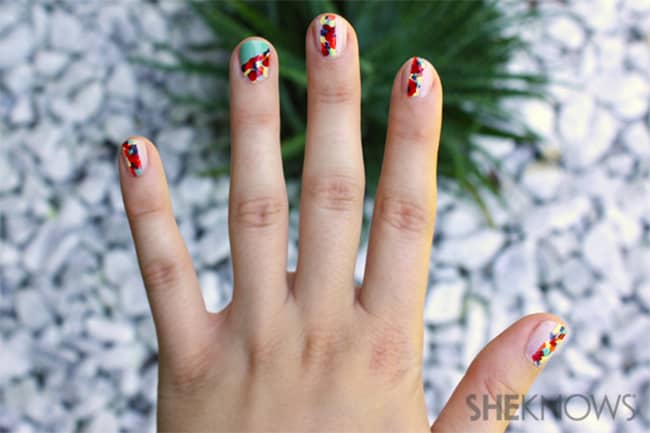 12. Rebecca Minkoff-inspired floral nails by She Knows. This mani mixes geometrical with floral, and it works perfectly!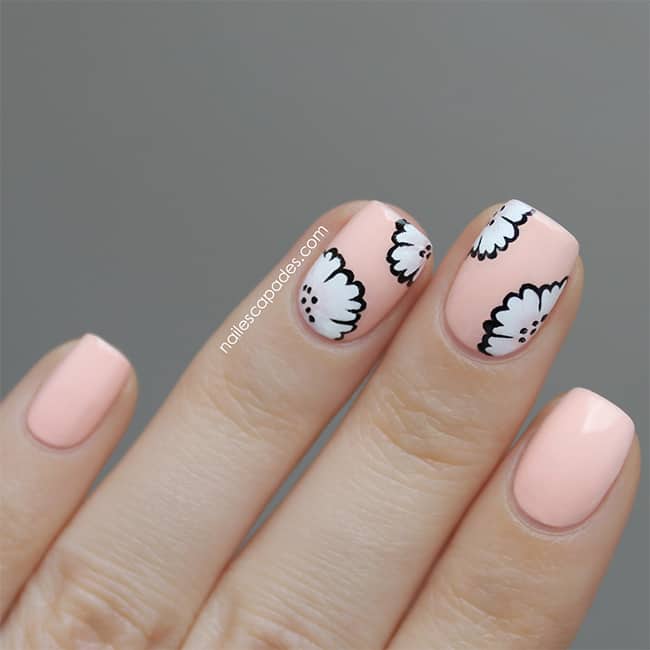 13. Inspired by nature by Nail Escapades. A minimalist, beautiful mani in just blush pink, black and white.
2