I don't always do my nails, but when I do, I want them to be as feminine as possible. And since I can't do that through length (I can't stand having my nails too long), I do it through colors! Pink is an obvious choice – especially now that spring is in the air. And not just plain, boring pink, but all sorts of shades and combinations. Here are some ideas for pink nails that you should try if you're team pink as well.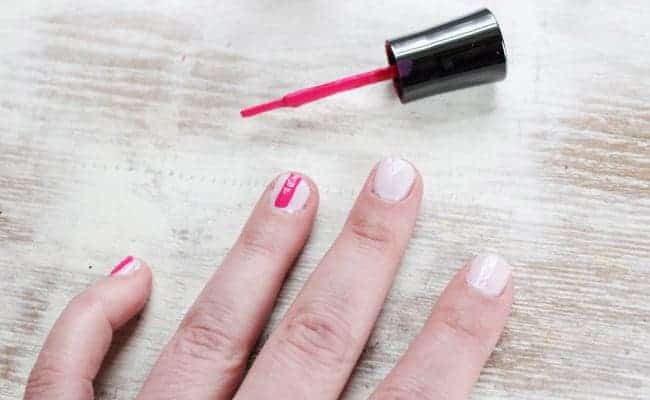 1. Stripe nails by Hello Glow. A soft pink base coat and a hot pink middle stripe on each one – effortless and so pretty!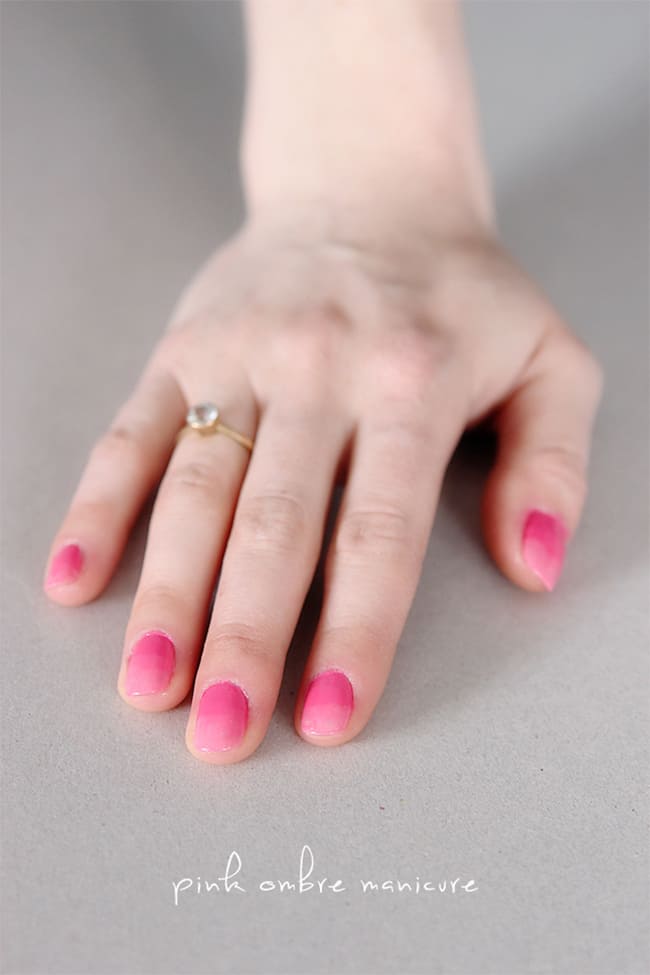 2. Pink ombre manicure by A Girl Named PJ. Ombre will never go out of style for me, and this mani idea reminds me why that is.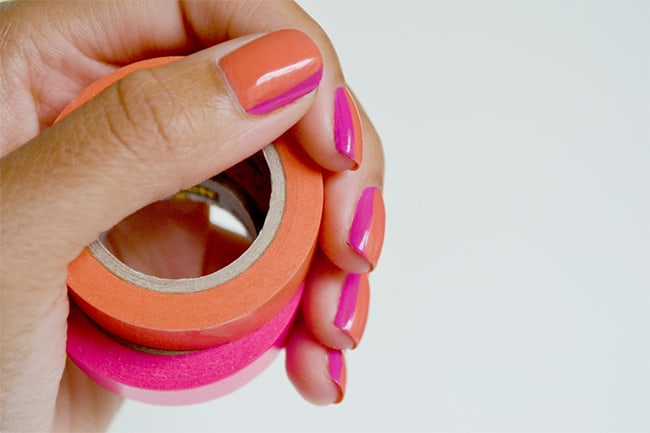 3. Sideways French mani by Spark & Chemistry. A fun and colorful version of French manicure, in bright pink and warm orange. Total nail candy!
4. Love You Nails by Love Meagan. A festive mani that's perfect for Valentine's Day, weddings or just romantic dinner dates.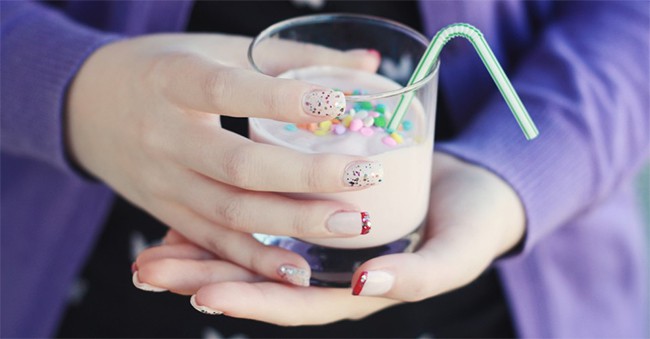 5. Confetti nail art by One O. Another fabulous festive manicure, with a pale pink base and lots of sparkle.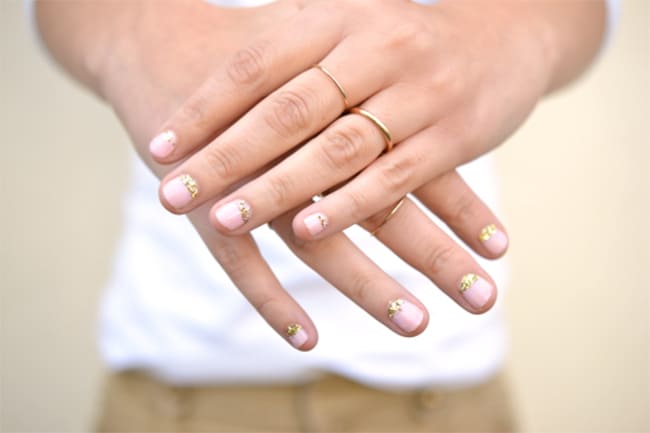 6. Pink glitter by Born in '82. Pink and glitter? There has never been a more perfect combination for your nails!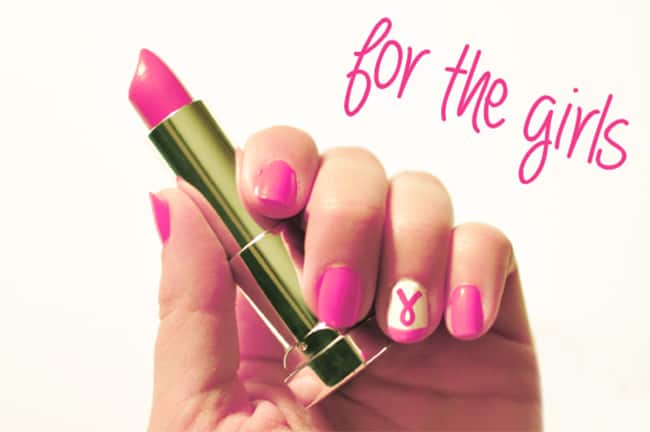 7. Awareness mani by Creative Soul Spectrum. Raise breast cancer awareness with a simple pink mani and an accent nail featuring the pink ribbon.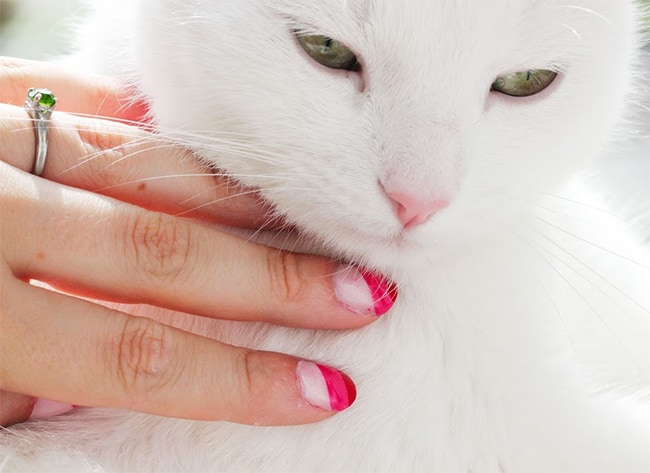 8. Striped nails tutorial by Lana Red Studio. Combine your favorite shades of pink with candy-like stripes that look like they're salon-made.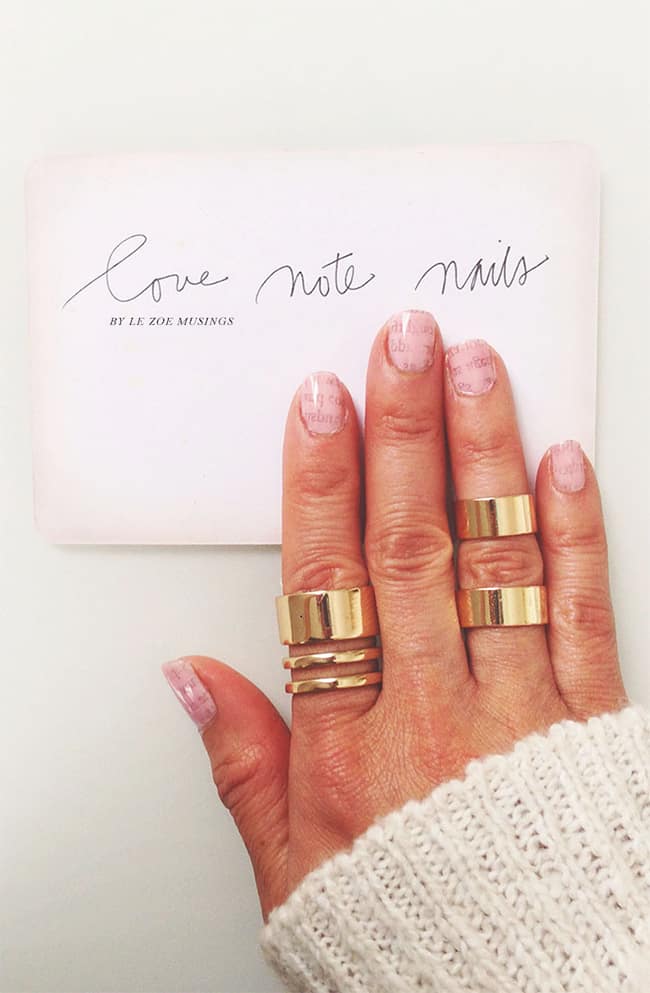 9. Love note nails by Le Zoe Musings. You've seen newspaper nails before, but aren't they so much prettier in pink?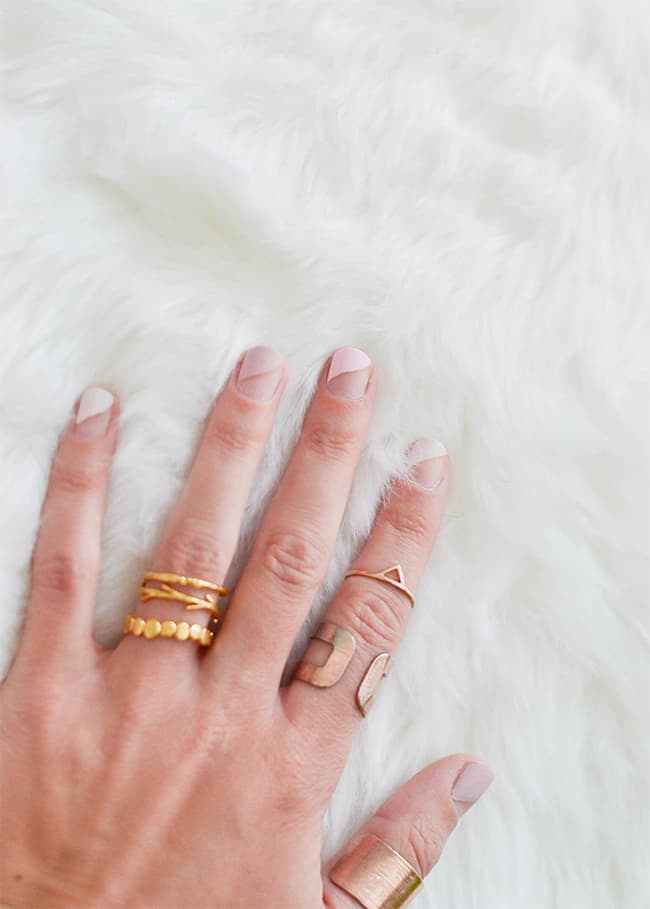 10. Matte pastel nails by Advice From a 20-Something. Spring is all about pastels, so go with a pastel pink accent nail on your geometric mani for full effect.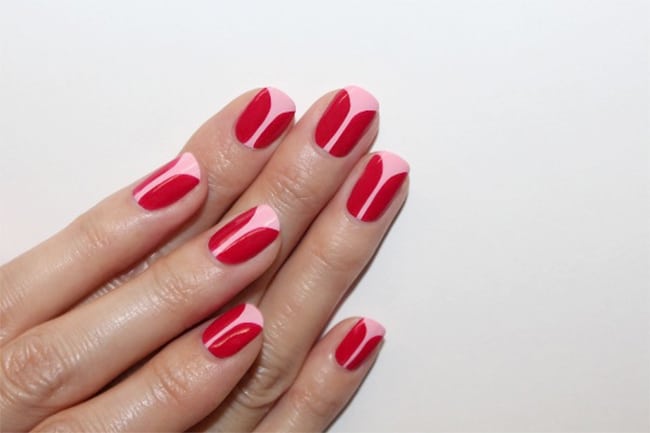 11. Tulip nail art by Hot Beauty Health. A spring-worthy manicure that you can customize in different colors depending on your mood.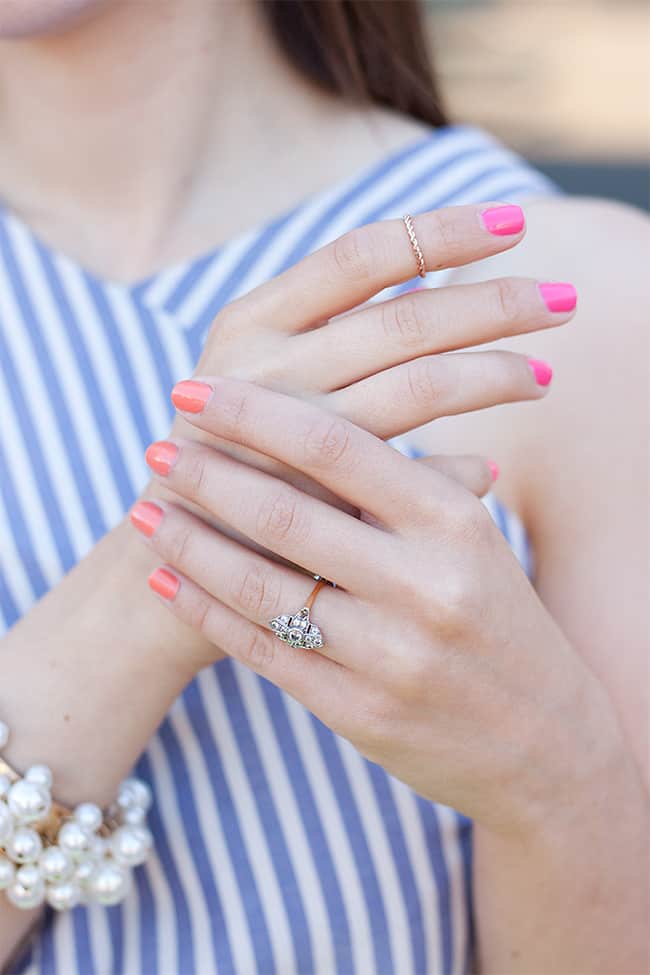 12. Nail trends for summer by Adventures in Fashion. This couldn't be easier! Paint one hand pink and the other orange to get the best of both worlds.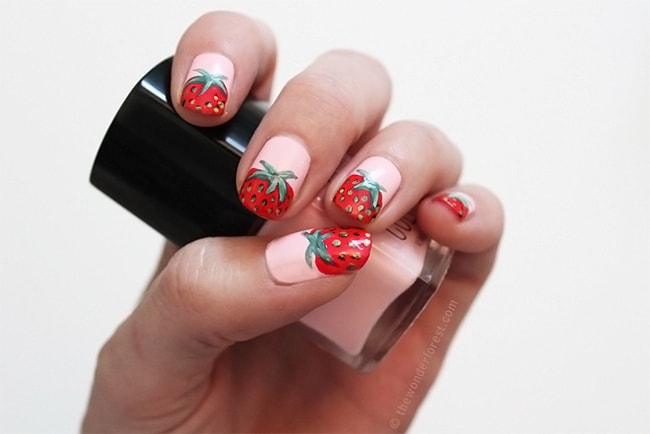 13. Strawberry nail art by Wonder Forest. Are you ready for the sweetest nails ever? Strawberry nails! And they're not as hard to make as they look.
1