This Sunday, March 13, we all lose an hour of sleep as the clock jumps forward for Daylight Savings Time (DST). While it means that longer days and warmer weather are on the way, it unfortunately can also mean sleep trouble. Sure, it won't affect your sleep for months, but the first few days can feel different—especially for kids, who rely on extra sleep. Just losing one hour can affect a child's attention span, mood, and even appetite—sort of like jet lag.
13 Ways To Deal With Daylight Savings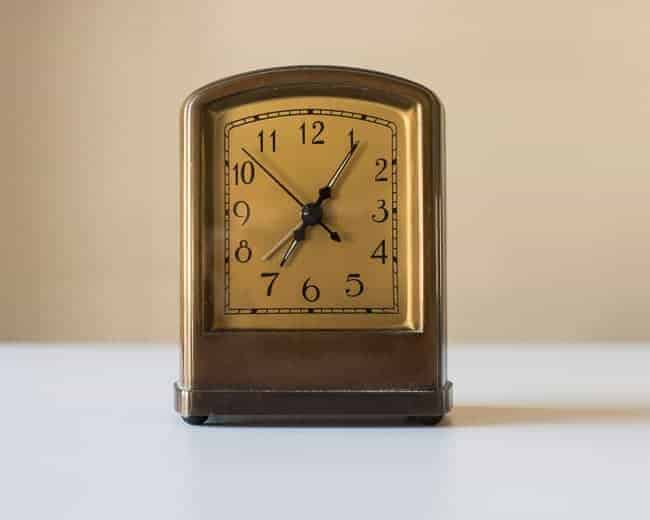 That first day, I usually wake up a bit more groggy and don't want to get out of bed. Luckily, there are some ways to avoid those first few unpleasant days after tinkering with the clocks. It's important to prepare early, however, not just the night before.
Most importantly, don't be too hard on yourself if you don't get enough sleep the first few days—it happens to most of us. Just remember that your beauty sleep will go back to normal and that beauty isn't just on the outside, it starts on the inside!
1. Gradually shift bedtime
Trying to go to bed when it's still light out can make going to bed, and staying asleep, tricky. Shifting bedtime when we spring ahead is especially important for kids, who naturally need more sleep than adults. Research suggests aiming to go to bed 15 minutes earlier each night leading up to the change. For example, if your child's normal bedtime is 8:00, try 7:45, 7:30, 7:15, and then 7:00 until you reach a full hour to make the change easier on you and your child's sleep patterns.
2. Take a nap
When the sun stays up later, you may feel a little more tired the couple of days after the DST time shift. It's recommended that you take a few afternoon naps—no longer than 20 minutes—to help you feel more refreshed to take on the rest of the day. The boost will prevent you from falling asleep too early and waking up in the middle of the night. Naps aren't just for kids!
3. Reduce caffeine intake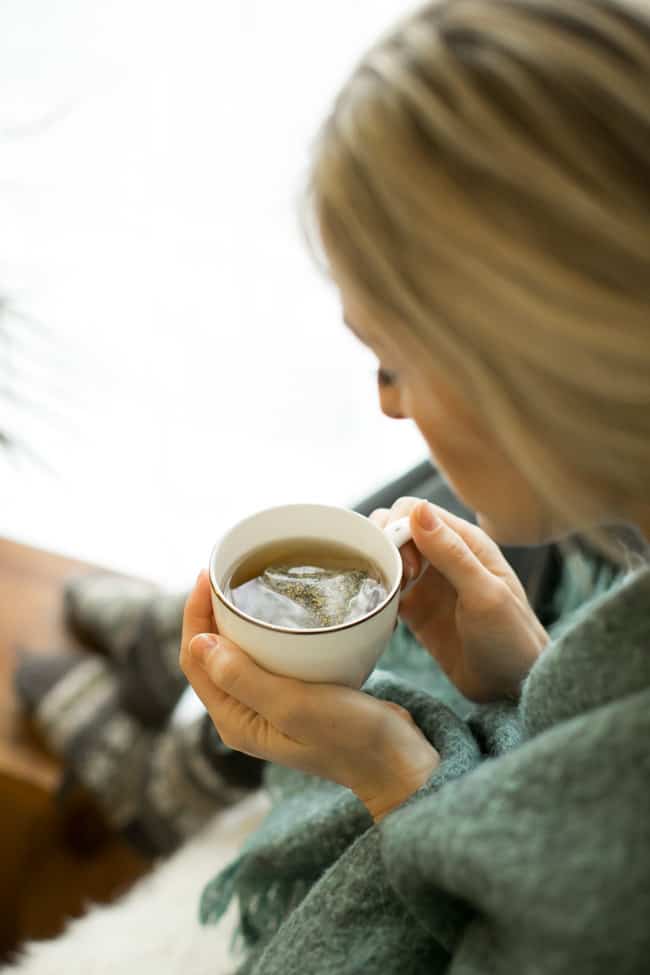 Drinking caffeine or alcohol too close to bedtime is never a good idea if you're looking for a solid sleep, but it's an especially harmful during DST. Not only does alcohol and caffeine make it harder to fall asleep, it makes it harder to stay asleep. Be sure to stay extra hydrated and drink plenty of water. If you don't prefer it plain, add a little extra flavor, or try these hydration tips to make drinking 8 ounces easy.
4. Add Melatonin
There are plenty of foods and supplements that can reduce stress and promote better sleep. According to the Vitamin Shoppe, vitamins like B6, tryptophan, magnesium, and melatonin are sure to help you during the clock change. Cherries, lean meat, leafy greens, nuts, and seeds are all full of healthy vitamins and minerals to encourage a long, deep sleep. Just remember to not eat within an hour of bedtime. Your body needs time to digest, which can affect your sleep.
5. Boost Magnesium
Magnesium is one of the most powerful relaxation minerals out there, and we know that when our bodies are relaxed, we have a better chance of getting a good night's sleep. So, how does it work? It helps you fall and stay asleep, balances the nervous system, and helps relax achy muscles that can keep you up at night. Try magnesium supplements, magnesium-infused body lotion or loading up on food such as leafy greens, nuts, seeds, fish, and avocados (yum!) to add more magnesium to your diet.
6. Get some exercise
Exercise is obviously great for many health reasons, but it's also sure to tire the body out—perfect for a clock change. According to Penny Love, it's not only a good idea to boost your workout during DST, it's also a great time to switch up your workout. For example, morning workouts can make you more productive, and in turn, help you sleep better.
7. Turn off electronics early
More and more research now suggests that you should turn off electronics at least an hour before bedtime because of the light exposure and extreme brain engagement. Avoiding electronics at night allows the mind to decompress and relax naturally, and can lead to a better night's sleep. Instead of playing a game on your iPad, try reading, taking a bath, or meditating.
8. Stretch out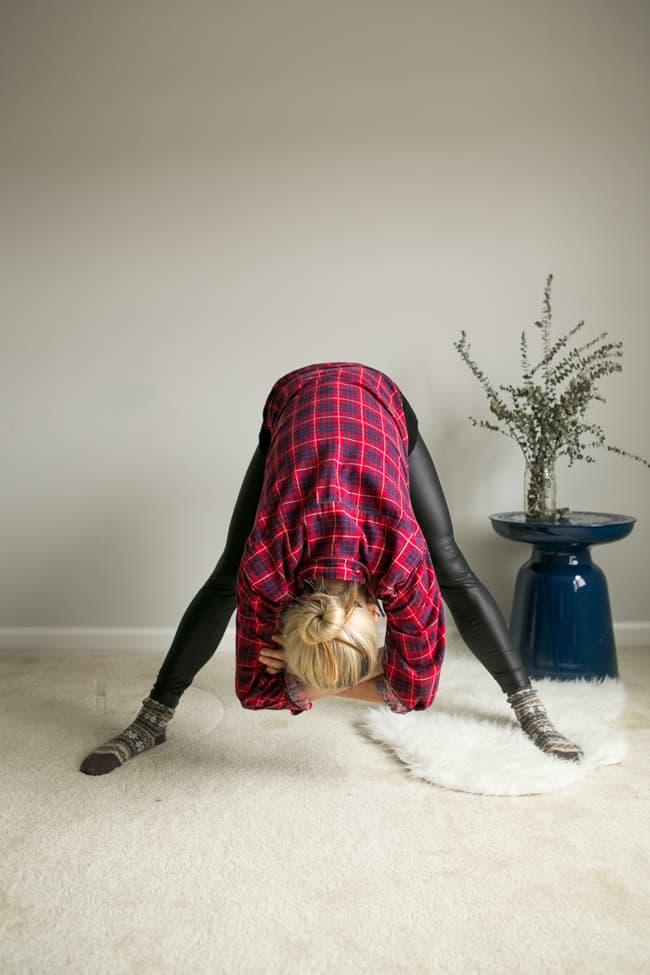 There are plenty of stretches and yoga poses to help you prep for bed. Stretching naturally relaxes the mind and body, which is why bedtime yoga is so essential for a good night's sleep. It also reduces stress from your day and helps you start the next day more refreshed. To prep for DST, try poses like legs up the wall, child's pose, or a fold over stretch.
9. Infuse your bedroom with essential oils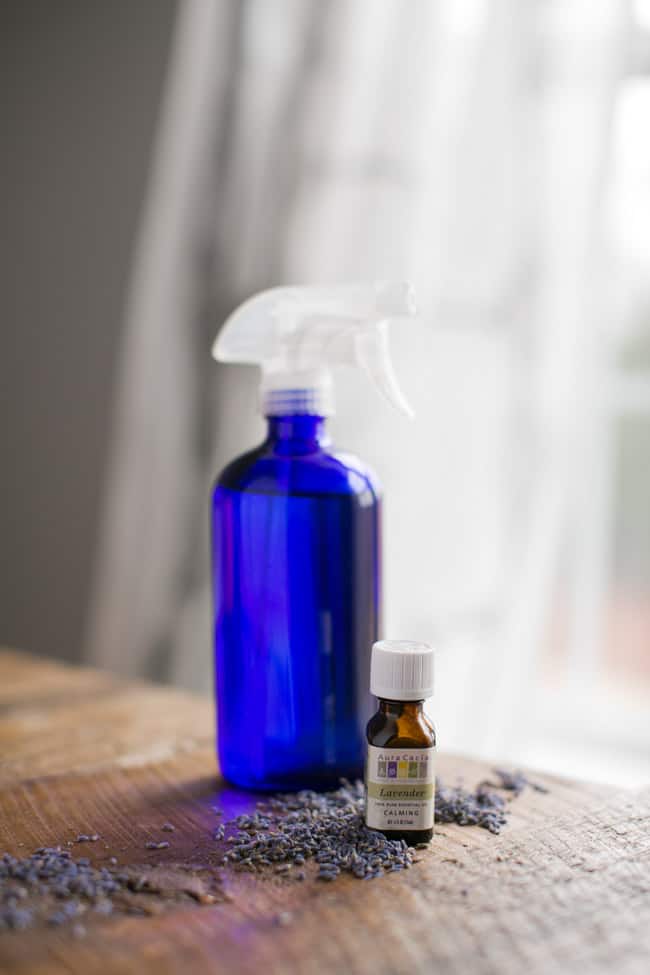 Essential oils and dried herbs have great healing powers—each with a different use. Lavender, chamomile, ylang ylang, vetiver, and bergamot are all great options for better, more consistent sleep to get you through DST. Try a roller ball for pressure points, dried herbs in a small pouch under your pillow, a room spray, or apply a few drops of essential oils right on your pillow before bed. The calming properties of the herbs will be sure to stick with you through the night.
10. Dim bedroom lights
The human body expects darkness to fall asleep. If you're trying to put the kids to bed while it's still light out, try dimming the lights in the bedroom early to appear like it's already nighttime. It's hard for both adults and kids to try to sleep at night when it's still light out, so by "faking" nighttime, you may have better luck getting to sleep quicker.
11. Take a bath
There's nothing like a nice warm bath to make you feel fresh and ready for bed, and it's even more important during DST to prepare for a long snooze. Try taking a bath an hour before bedtime, and for an even more relaxing experience, drop a few of your favorite essential oils into the water. Try this recipe that includes vanilla, chamomile, and lavender for a bath sure to make you, or the kids, sleepy and ready for bed.
12. Drink a cup of tea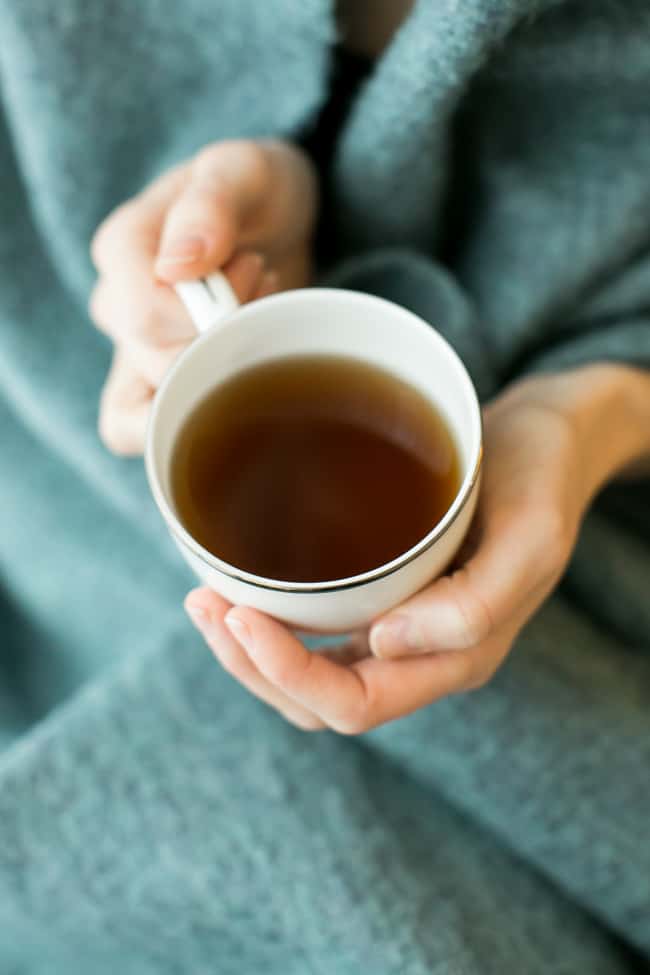 Certain kinds of tea are known for their calming properties. Let the power of turmeric naturally unwind you by increasing dopamine and serotonin in the brain. This means, not only will you sleep more soundly, you may wake up in a better mood—and we certainly can use that during DST! Chamomile, lavender, and passion flower are also great teas to drink before heading to bed.
13. Keep a routine
A healthy, sleep-promoting bedtime routine is always important. And with the upcoming clock change, it's important that your daily routine doesn't change either. Continue to eat consistently and exercise as part of your routine. Keeping a consistent routine especially goes for kids—nap time, play time, and meal time. We don't want our bodies totally thrown off, and setting a routine and sticking to it is essential to surviving DST.
Modeled by Brittney Bremnes, Photos by Susan Hudson
0