The good news is that you're using sunscreen. You should! The bad news is that some of the ingredients in your sunscreen might not be good for your skin.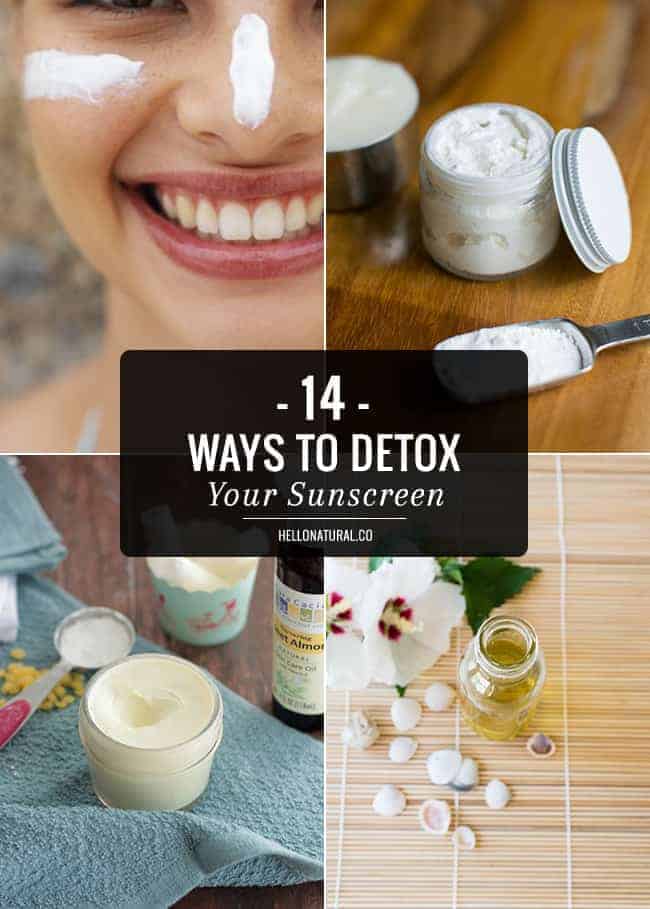 A few simple natural sunscreen guidelines:
What to avoid:
SPF above 50
Retinyl palmitate
Aerosol spray and powder sunscreen
Oxybenzone
Added insect repellent
Say yes to:
Hats and shade in mid-day sun
Zinc Oxide or Titanium Dioxide as active ingredients, otherwise Avobenzone (at 3%)
SPF 15 to 50, depending on your own skin coloration, time outside, shade and cloud cover.
Use a lot and reapply frequently
Avoid sun exposure for infants under 6 months. For older babies and children, use protective clothing and sunscreen that provides good UVA and UVB protection. Use enough and reapply often.
You can get tons of information and product recommendations from the Environmental Working Group's Guide to Sunscreen. Here are our picks for natural sunscreen options – whether you buy or DIY is up to you:
2