Soaking in the tub works on many levels. Your body and mind both have time to relax–something we all need during this busy time of year. Your skin benefits from the extra hydration, essential when cold weather hits. So you'll understand why we're such big bath advocates. But how do you take your soak to the next level? With bath salts, of course! Here are 15 bath salt recipes to try for detox, healing, or just plain pleasure: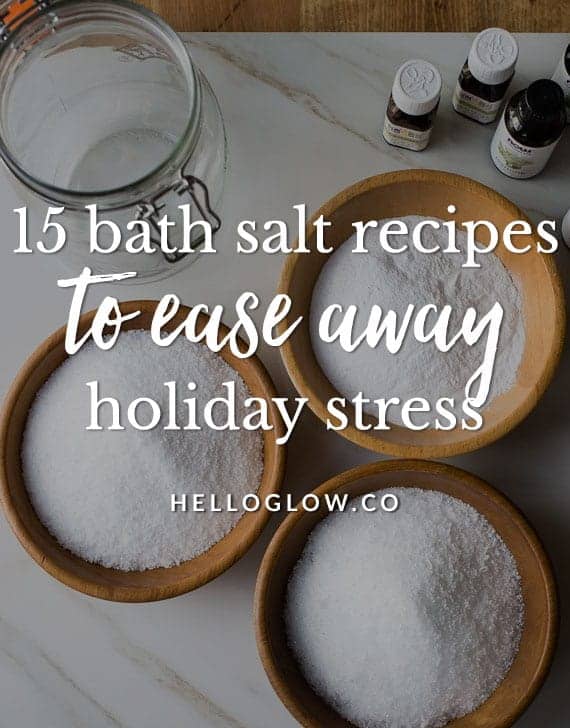 15 Simple DIY Bath Salt Recipes
1 / 15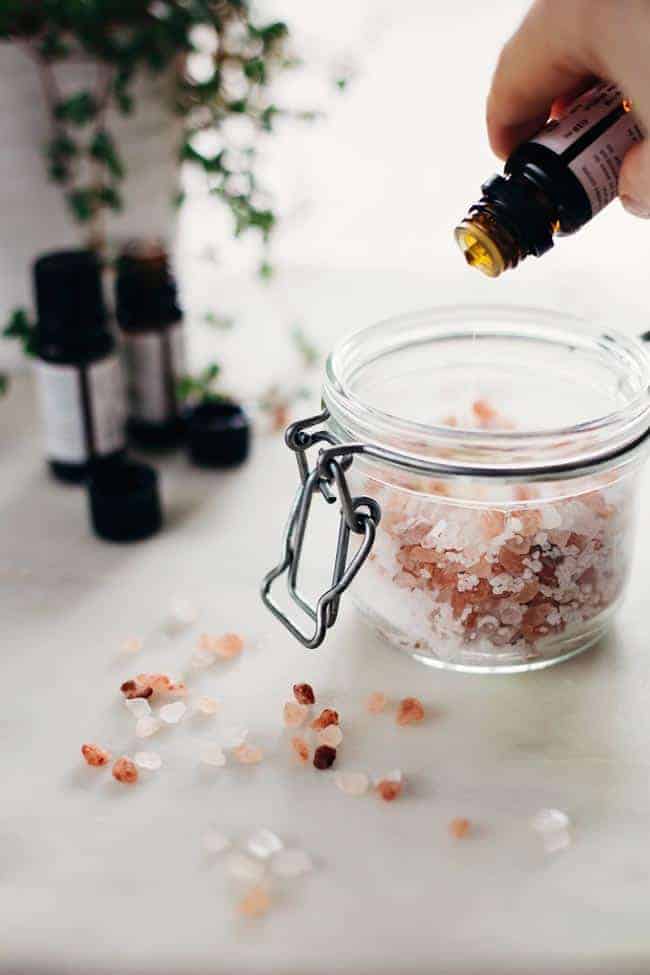 Detox pink salt bath soak
Whether you are attempting to soothe sore muscles, detox, or improve overall health and beauty, the next time you draw a bath, consider this combination for a detoxifying bath soak.
2 / 15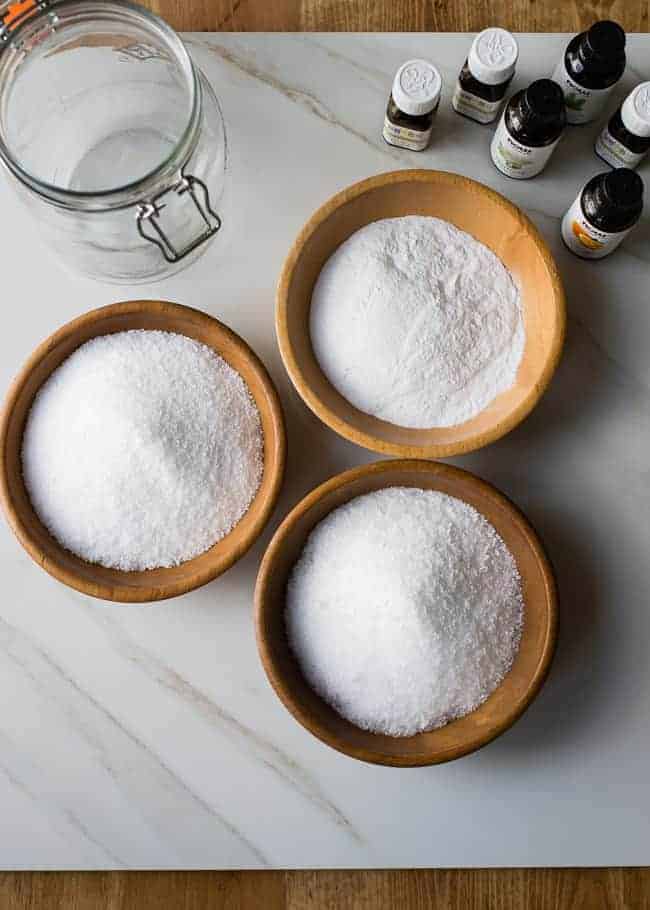 Bath salts for relaxation
Relax in the tub with a bath salt combination that has the aromatherapy benefits of lavender and bergamot.
3 / 15
Magnesium bath for headaches
Boost your magnesium levels to get rid of migraines using this bath salt combination. The mineral magnesium helps relax nerves that transmit pain impulses to the brain and also soothes internal inflammation.
17