While glancing at my Target shopping list the other day, I was astounded at how many personal care products I buy. Even though I DIY a few things (like face masks, toner, and when I'm feeling adventurous, deodorant), I'm still filling my cart with face wash, makeup remover, dry shampoo and tons of other junk.
It makes for an expensive outing every time I head to the store, and I'm also not crazy about all the packaging I'm throwing away or the harmful ingredients that lurk in makeup and skincare products.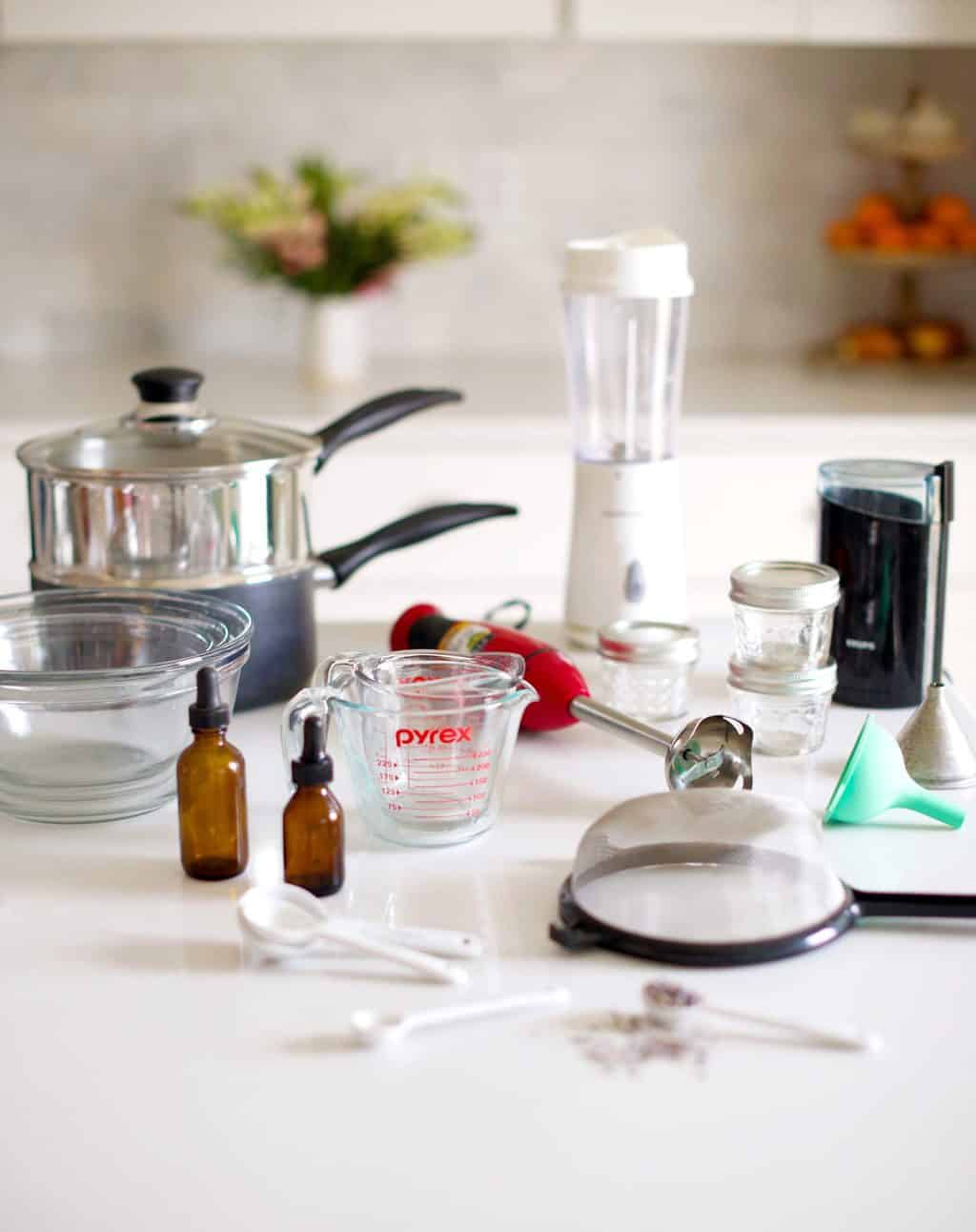 Tools + Ingredients for Homemade Beauty Products
DIY beauty products can usually be made with basic ingredients you already have around the house like baking soda, coconut oil and honey. Here are our must-have ingredients that we always turn to when making a new beauty recipe. From oats to honey, a lot of these are probably easier to find that you thought.
It might seem scary at first to use homemade products (I still worry that DIY deodorant could fail me at any time), but your body has a way of readjusting itself to more natural treatments and after a brief transitional period, you'll often find them just as effective, if not more so. Saving money is always good, too!
The only 'investment' you need is in a few essential tools. Again, these don't have to be anything fancy - you probably already own a blender and measuring spoons, right? And while buying matching mason jars to store your concoctions will look prettier, you can always reuse regular jars from your pantry to the same results.
Storing Homemade Beauty Products
When you're just starting out, reusing containers is the easiest, cheapest way to go. But once you start making everything at home, you'll probably want to upgrade.
This is probably the number one FAQ we get at Hello Glow: where did you get that bottle? We're sharing all our favorite ways to store homemade beauty products here.
Since homemade beauty products don't have added preservatives, mold and bacteria have been known to ravage them. It's not always possible to use your potions within a matter of days, so it's a good idea to make smaller batches and keep them cold, away from sunlight (for e.g. in the fridge). We're sharing more tips for making your DIY recipes last longer here.
15 DIY Beauty Products to Stop Buying and Start Making
Here are 15 easy recipes to stop buying and start making right away:

1. Dry Shampoo
You'll really regret ever spending money on dry shampoo when you realize how easy it is to make your own.
2. Hand sanitizer
Tea tree oil is anti-microbial and anti-bacterial, so give this homemade hand sanitizer a try. It kills germs naturally and you'll save money making your own.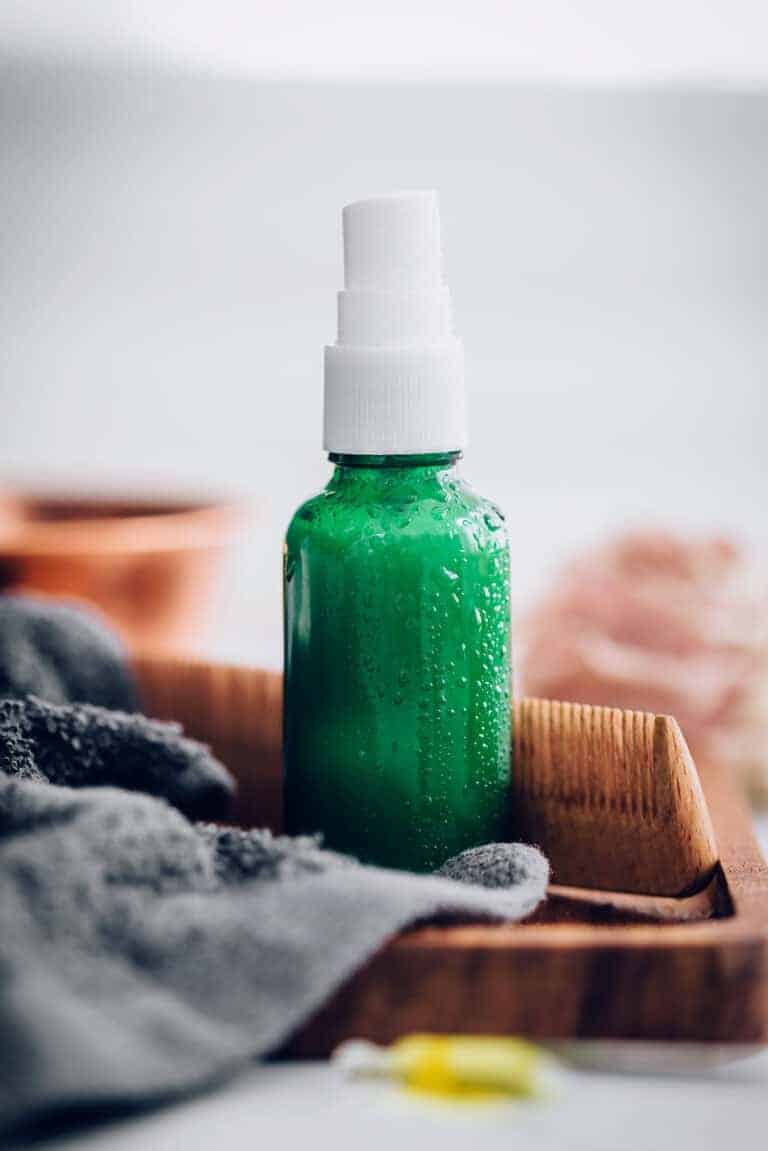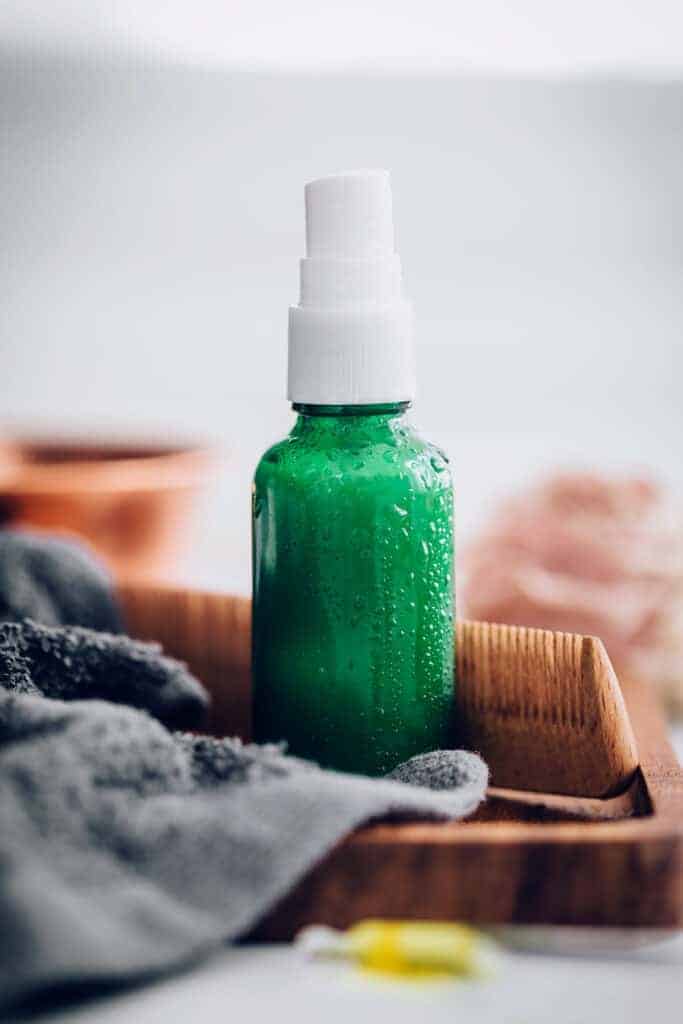 3. Conditioner
A coconut milk-based conditioner spray will keep hair moisturized, and remove that pesky chlorine green hue from the pool.
4. Body scrub
Homemade scrubs only require a few things to make, they can be used immediately and, most conveniently, they're usually made with ingredients from the pantry! So if you've got some sugar and olive oil in the house, you're closer to a DIY scrub than you would've thought.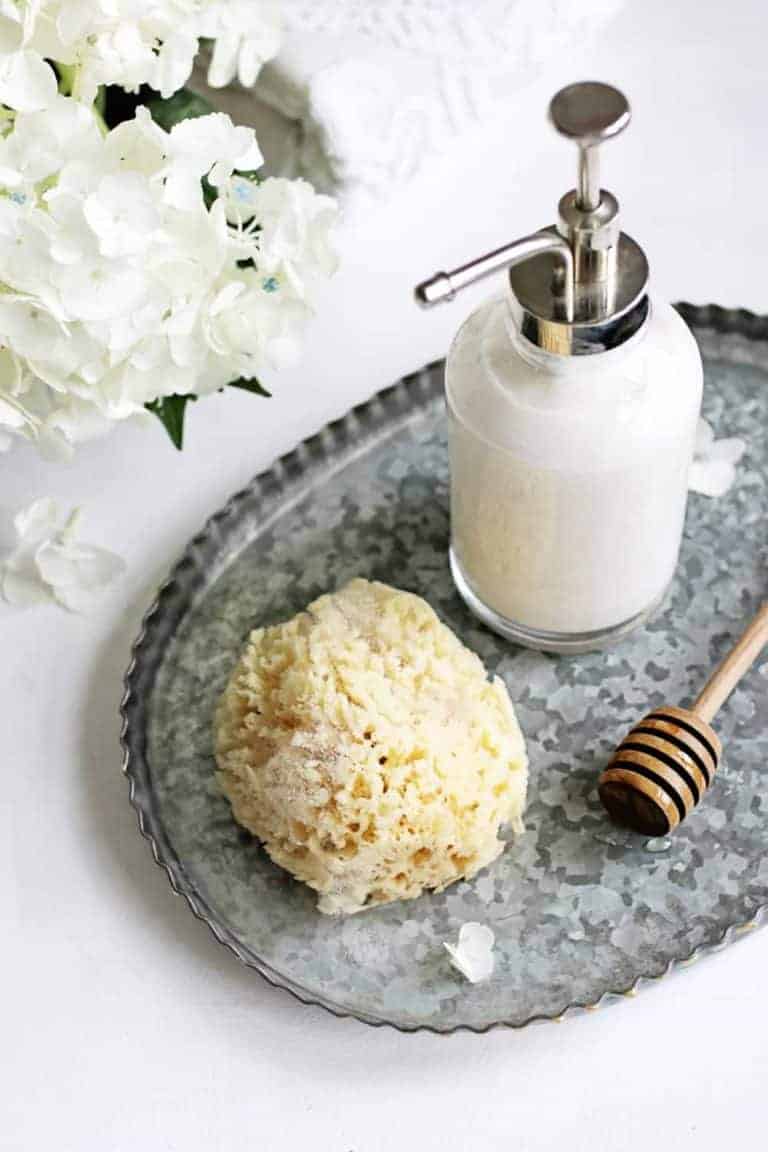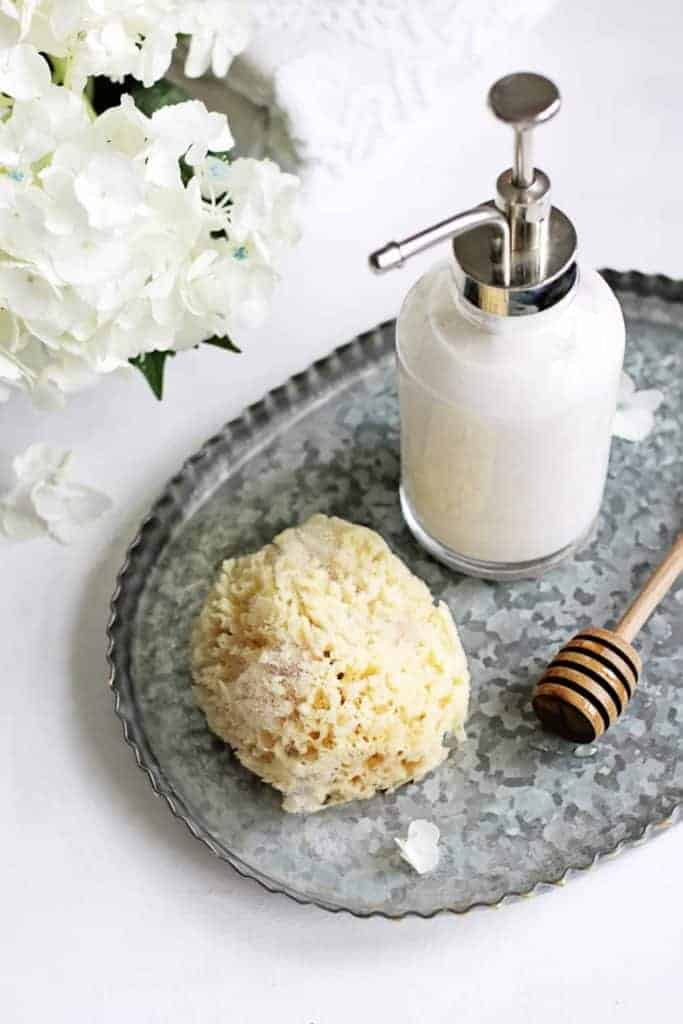 5. Body wash
I get irrationally angry when I think about the cost of body wash—especially the really nice, moisturizing ones. If you agree, make your own with honey and coconut oil.
6. Hand Soap
Triclosan is the active ingredient in most commercial antibacterial products, and it's been linked with weakened immune systems, bacterial resistance, hormone disruptions and allergies (even the FDA isn't crazy about it). But you can get the same benefits with this homemade foaming hand soap, which includes naturally antibacterial essential oils and moisturizing coconut oil.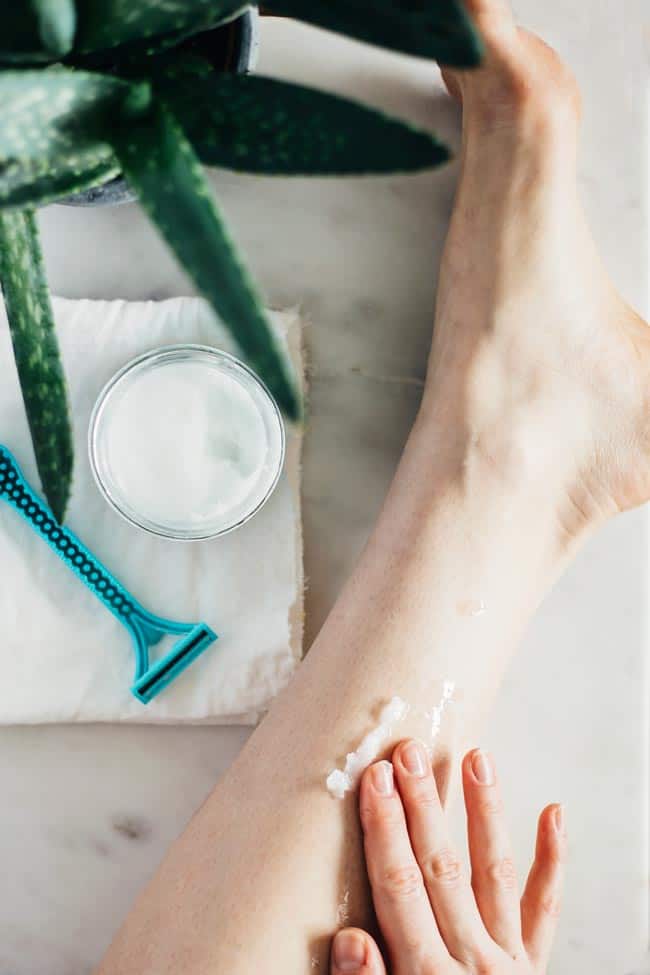 7. Shaving cream
Avoid the pesky ingrown hairs and razor bumps that come with a quick, soapy shave and use this creamy, nourishing homemade shaving cream instead.
8. Toothpaste + Deodorant
Antiperspirants contain aluminum, while toothpastes are loaded with synthetic (and sometimes harmful) ingredients that upset your mouth's natural balance and can even cause breakouts around your mouth. Coconut oil to the rescue yet again—this time in the form of homemade deodorant and toothpaste.
Note: DIY deodorant won't stop you from sweating like an antiperspirant, but it will keep you from being smelly.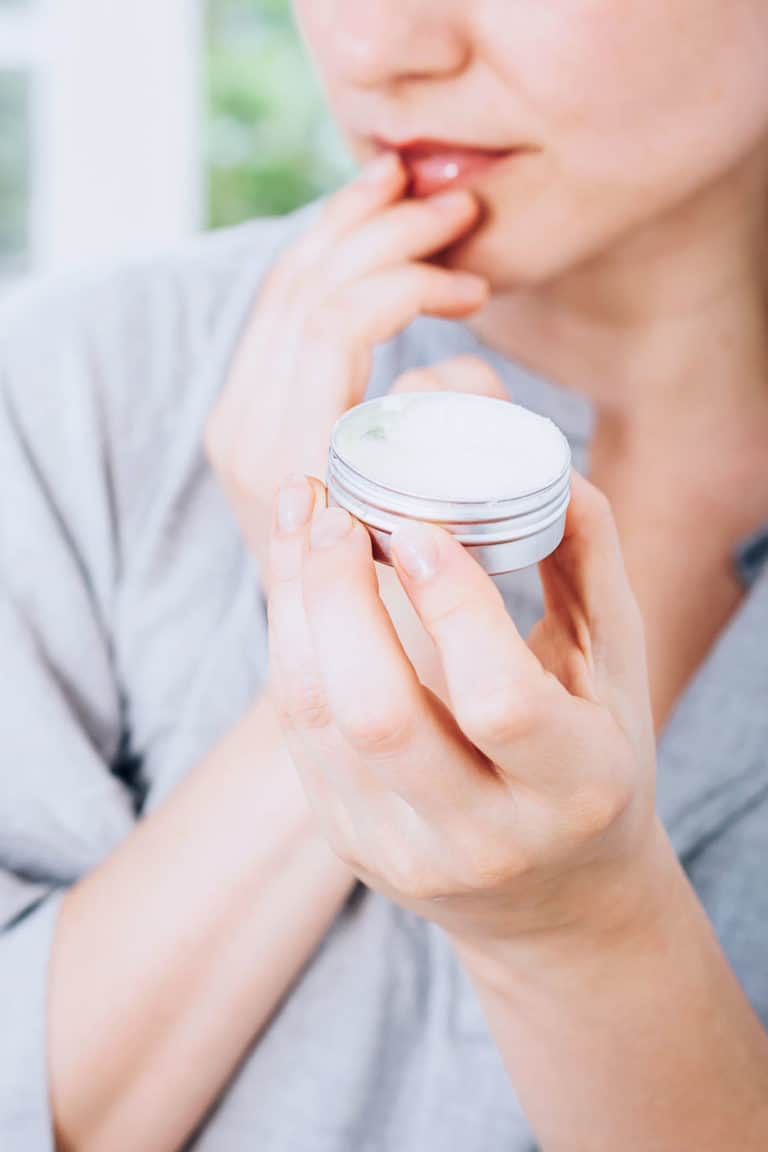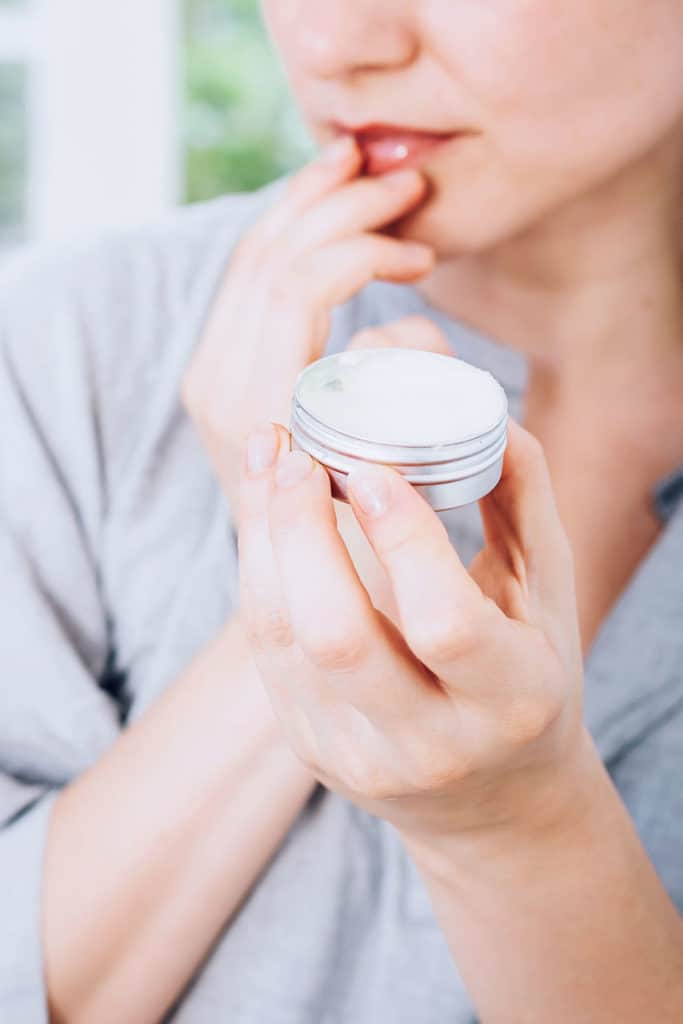 9. Lip Balm
It's super easy to make your own lip balm with just a few ingredients and these no-fail DIYs. For a bit of color, try this cranberry and beetroot powder gloss, which doubles as a cheek stain.
10. Moisturizer
Soothing green tea calms skin in this DIY coconut oil-based whipped moisturizer.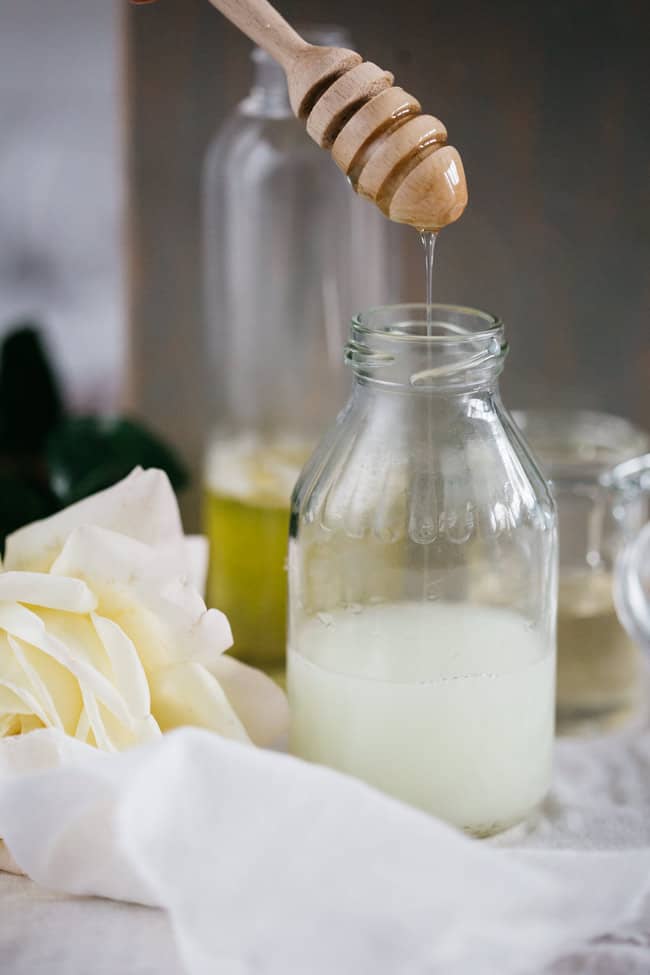 11. Face Wash
Lots of ingredients in face washes can strip your skin of its natural oils, causing it to overcompensate and thus, break out. A homemade honey face wash is great for any skin type: it fights acne while locking in much-needed moisture.
12. Acne Products
Turmeric is a proven acne-fighter, and a Greek yogurt mask can get your skin's natural bacteria in balance. Tomatoes, tea tree oil and apple cider vinegar are all effective acne remedies, too.
13. Sea Spray
Get beautiful beachy waves without the hefty price tag—for glorified salt water!—with this make-at-home version.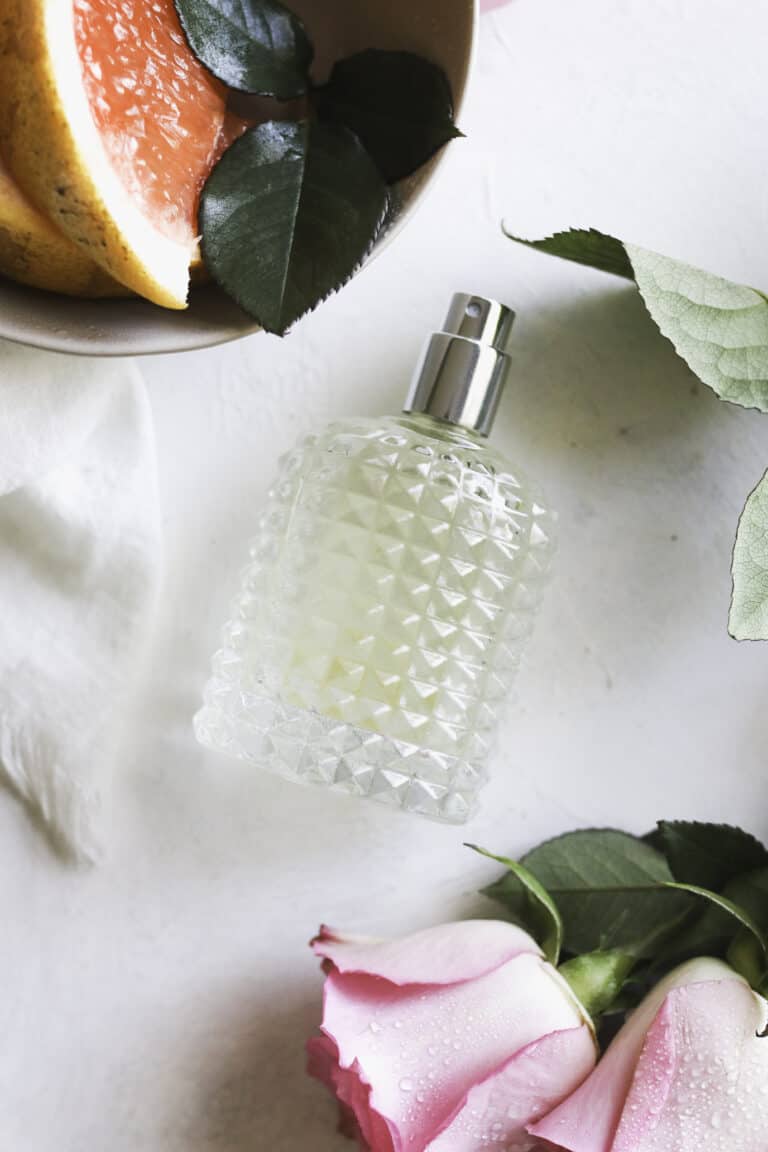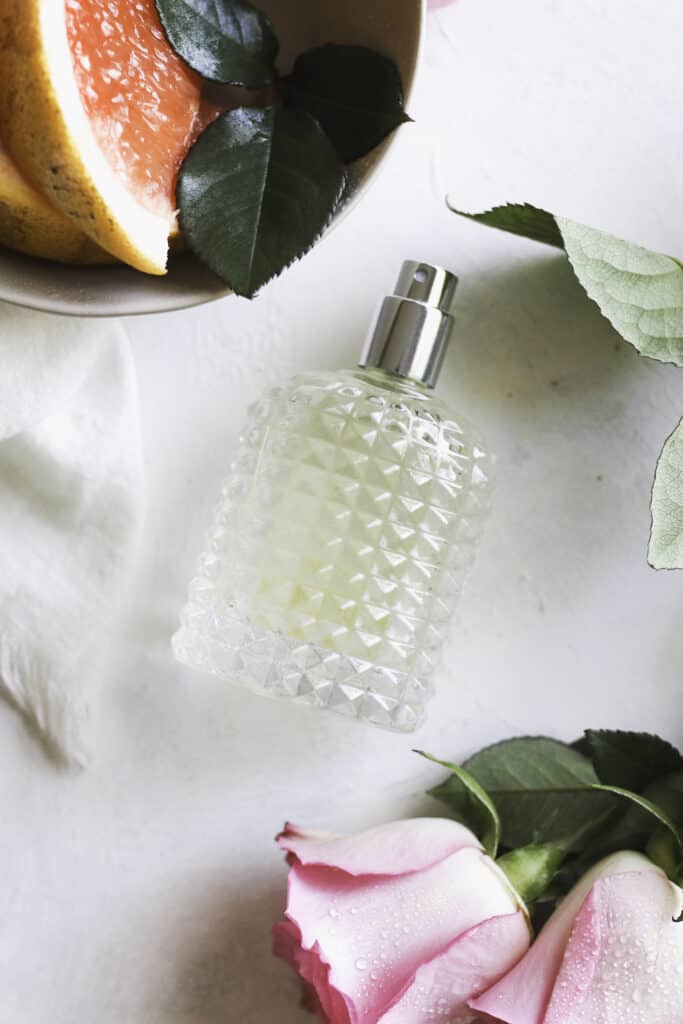 14. Perfume
Essential oils smell just as great, if not better, than store-bought perfume. Here's how to make your own customized concoction.
15. Bath Salts
One of the cheapest and easiest things you can make at home. Customize them with different aromatherapy blends.
102