Time is rarely on your side around lunchtime, is it? And that makes it so easy to just munch on something from the vending machine or even skip the meal entirely. A lunch comprised of Twizzlers and a bag of Doritos might seem like a good idea at the time, but we think you should reconsider–there are plenty of quick and easy lunches you can make! Don't believe us? See for yourself! From hearty soups to (almost) instant wraps, here are 15 healthy lunch ideas for even the busiest days:
15 Healthy Lunches for Busy Days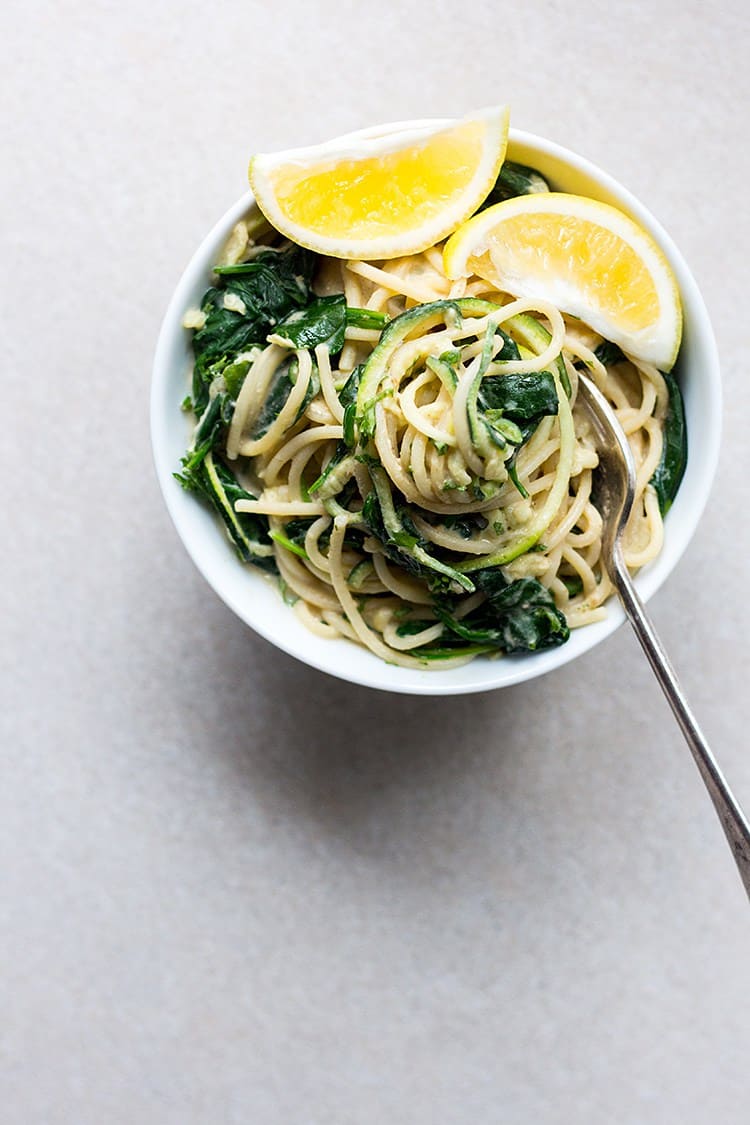 This meal is ready in the time it takes pasta to cook! Plus it's high in protein, calcium, iron and vitamin C, which makes it a truly healthy lunch option.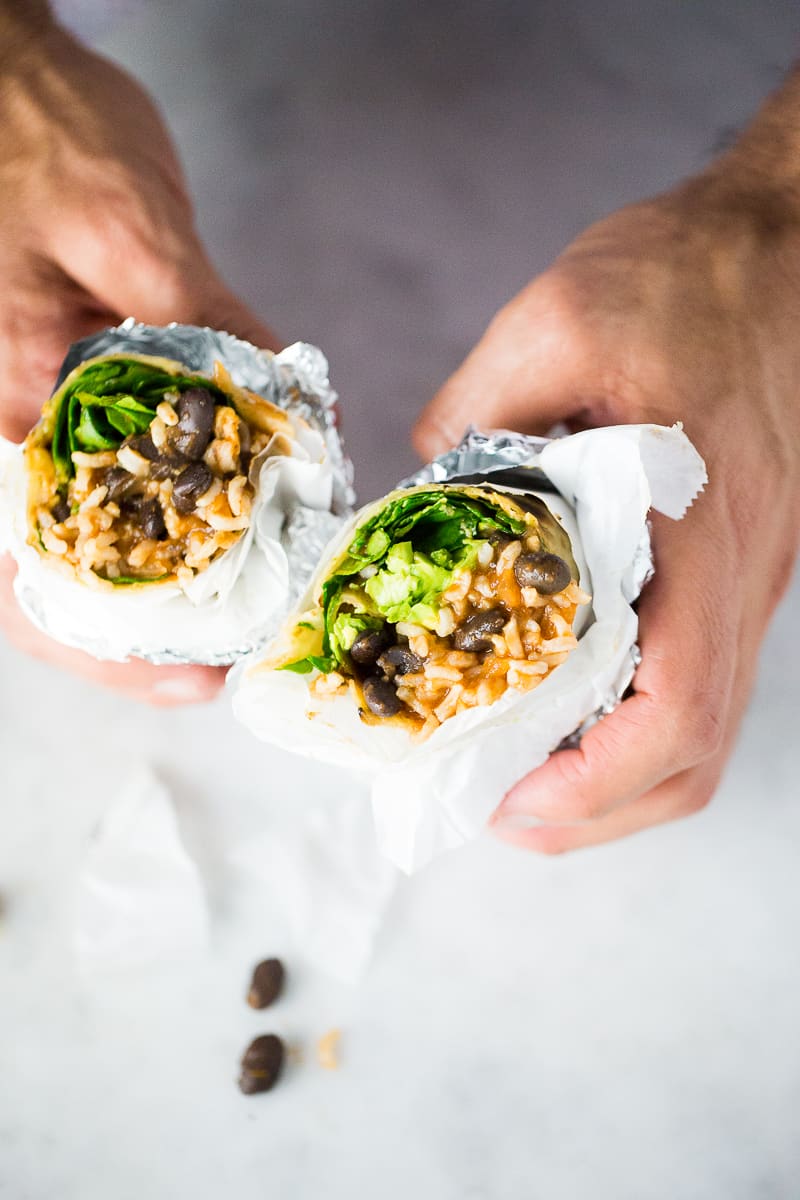 If you're craving a burrito, try making this healthy version instead! It's vegan and most of the ingredients can be prepared beforehand.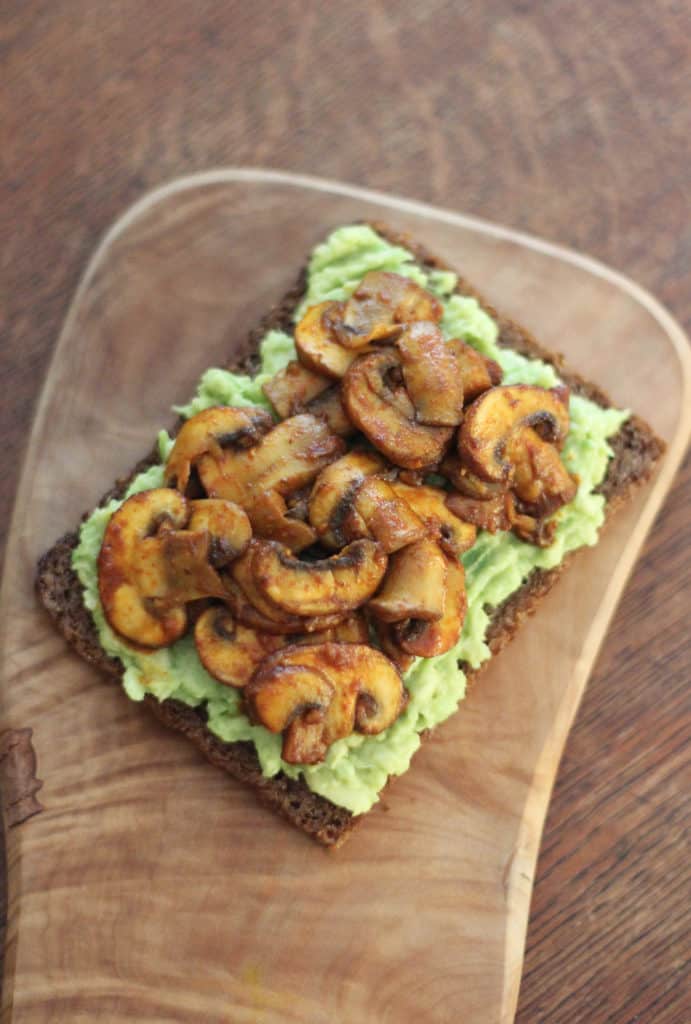 Take your avocado toast to a new level with fried chestnut mushrooms and sprouted rye bread. So quick, so easy.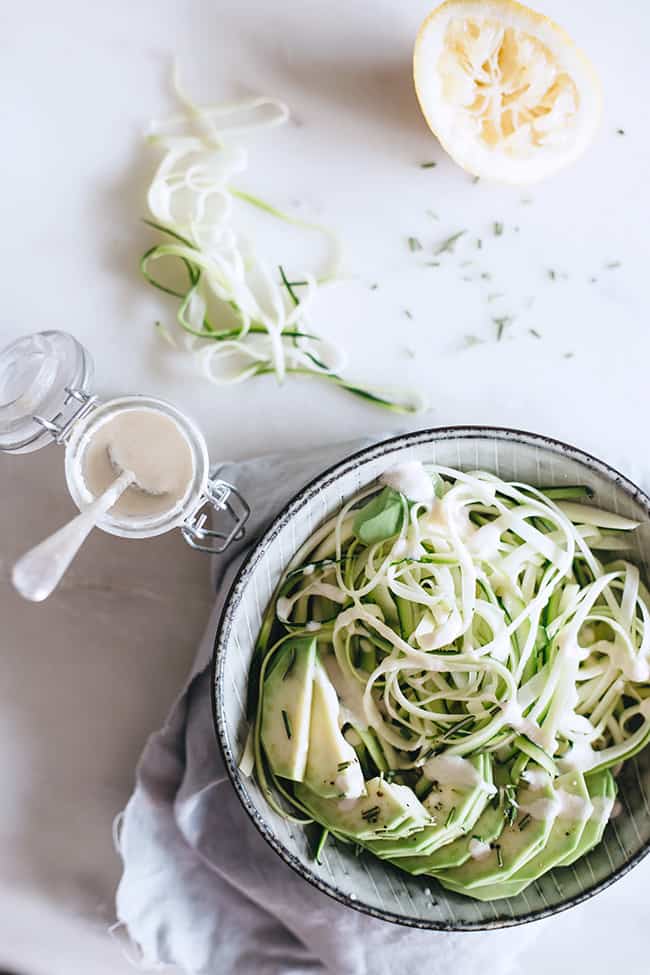 Zucchini and tahini go hand in hand–both in rhyming names and in flavor! Plus this noodle plate couldn't be easier to prepare.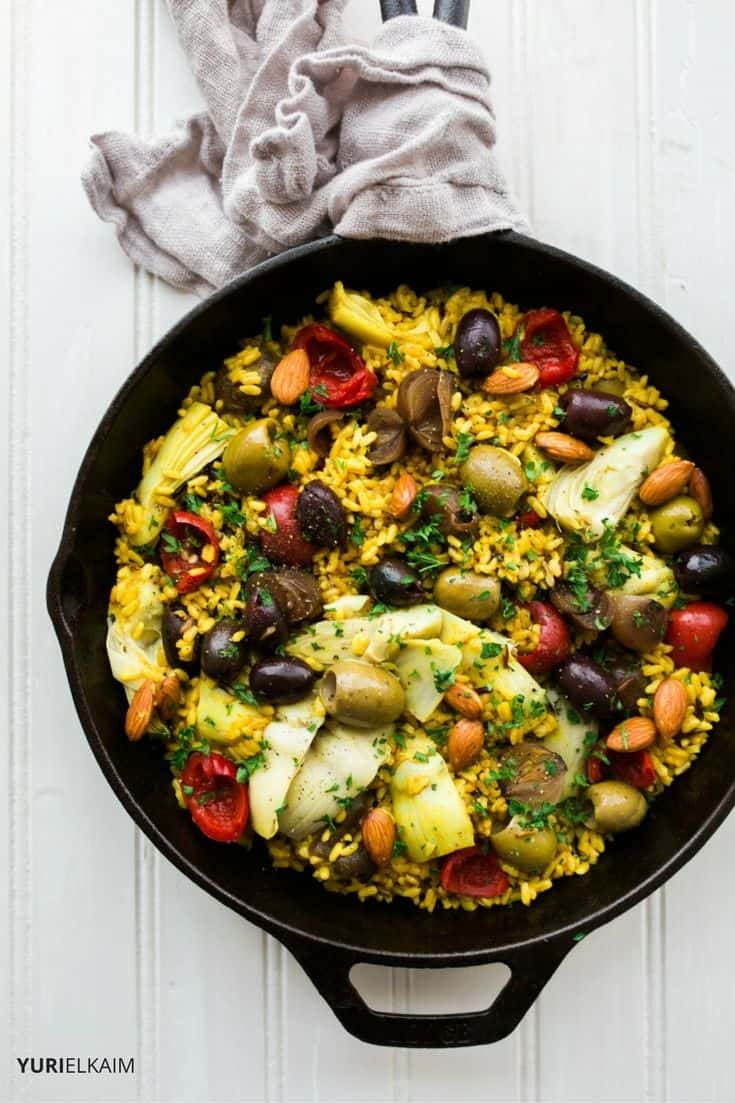 Don't have a whole day to make paella? Make this vegetarian 15-minute version instead!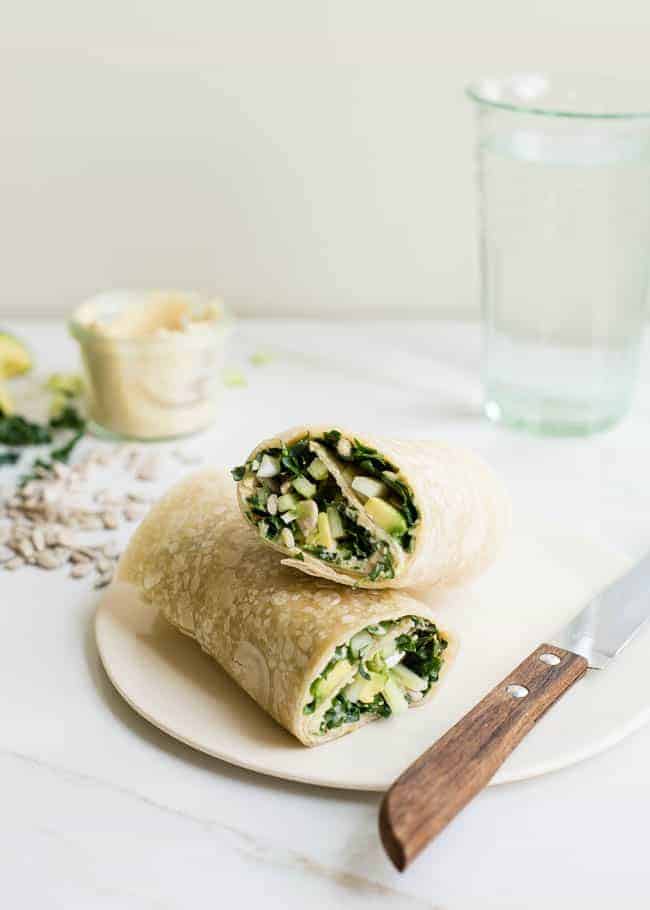 A healthy, filling lunch option that's protein-packed and easy to make? Yes, please!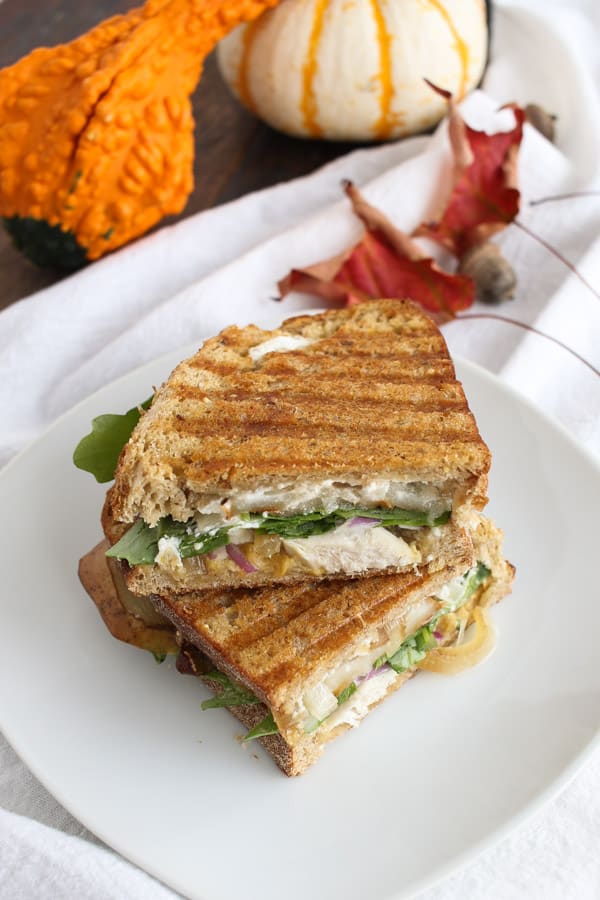 The gourmet combination of pear, goat cheese and chicken is not as complicated as it may sound. After all, it's as easy as making a panini!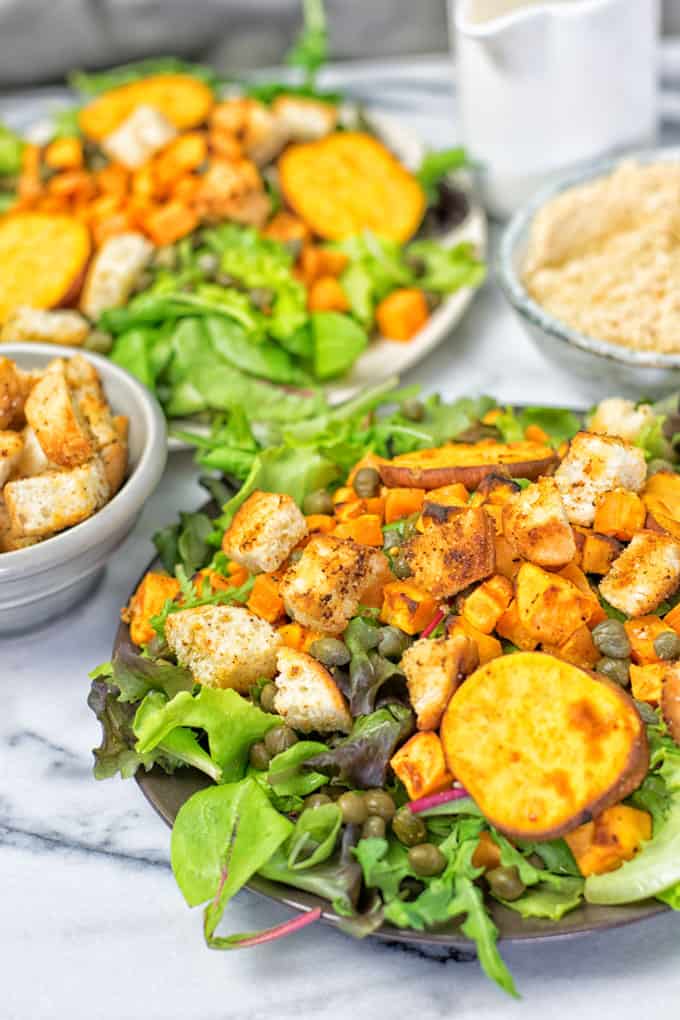 8. Sweet Potato Caesar salad by Contentedness Cooking
This healthy version of classic Caesar salad is easy to make with just 6 ingredients and it's completely vegan and gluten-free.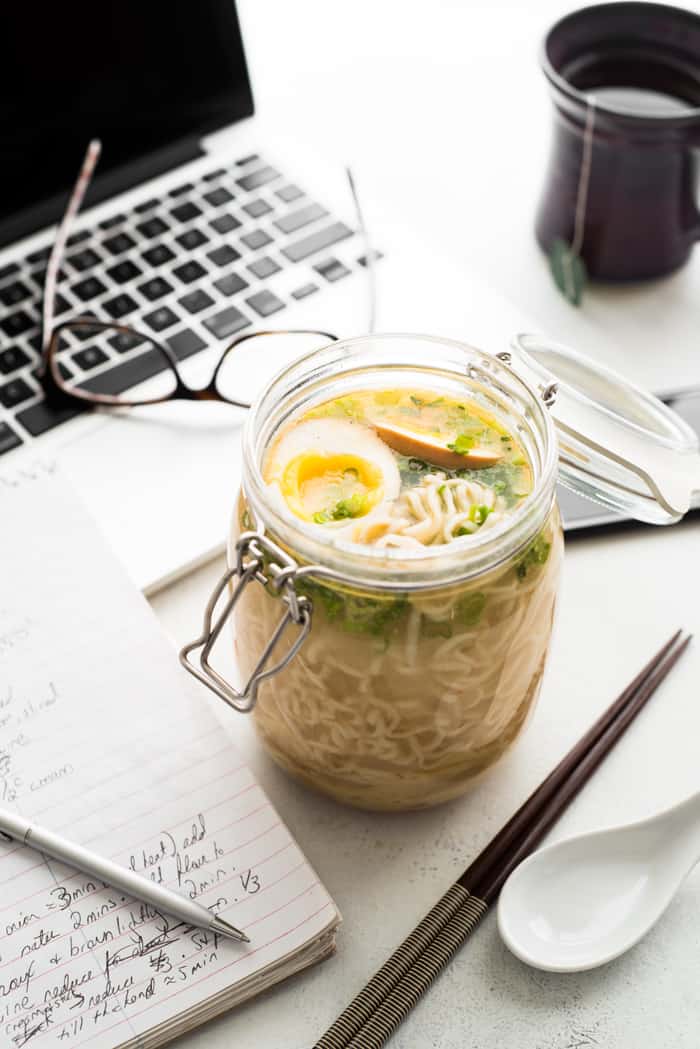 Ready in an instant–check. Healthy–check. Warming and hearty–check and check.

Enjoy the benefits of fermented vegetables in a quick and healthy lunch wrap made with kimchi, egg, avocado and spinach.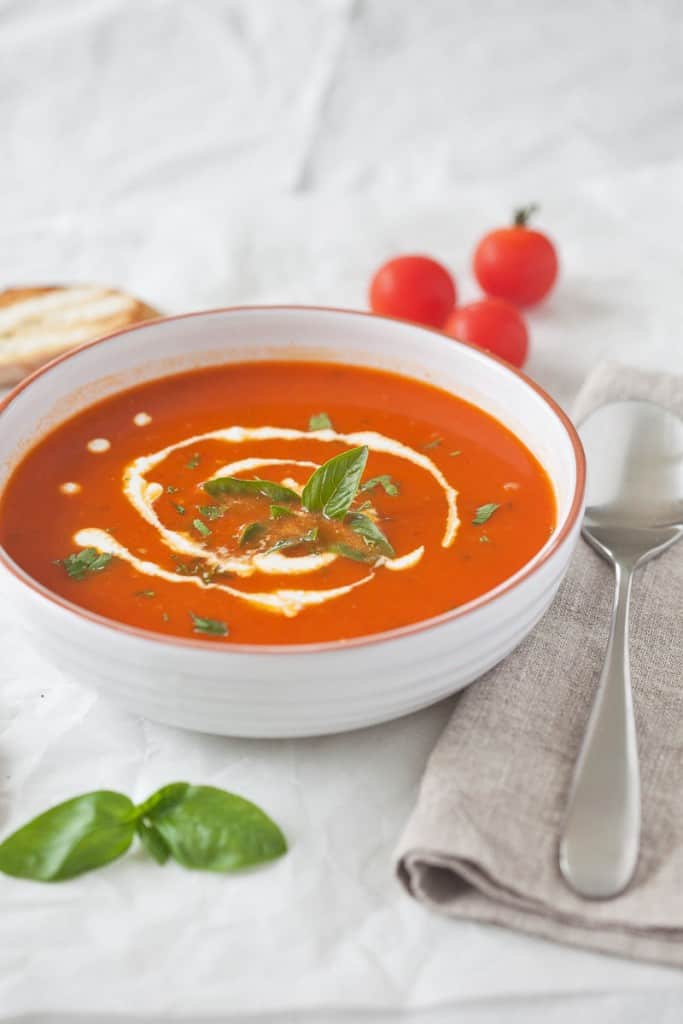 You need about 20 minutes to turn fresh tomatoes into a delicious, warming tomato soup.
It doesn't get any easier than Buddha bowls for lunch! You can use pretty much whatever you have in the fridge and enjoy a variety of flavors and nutrients.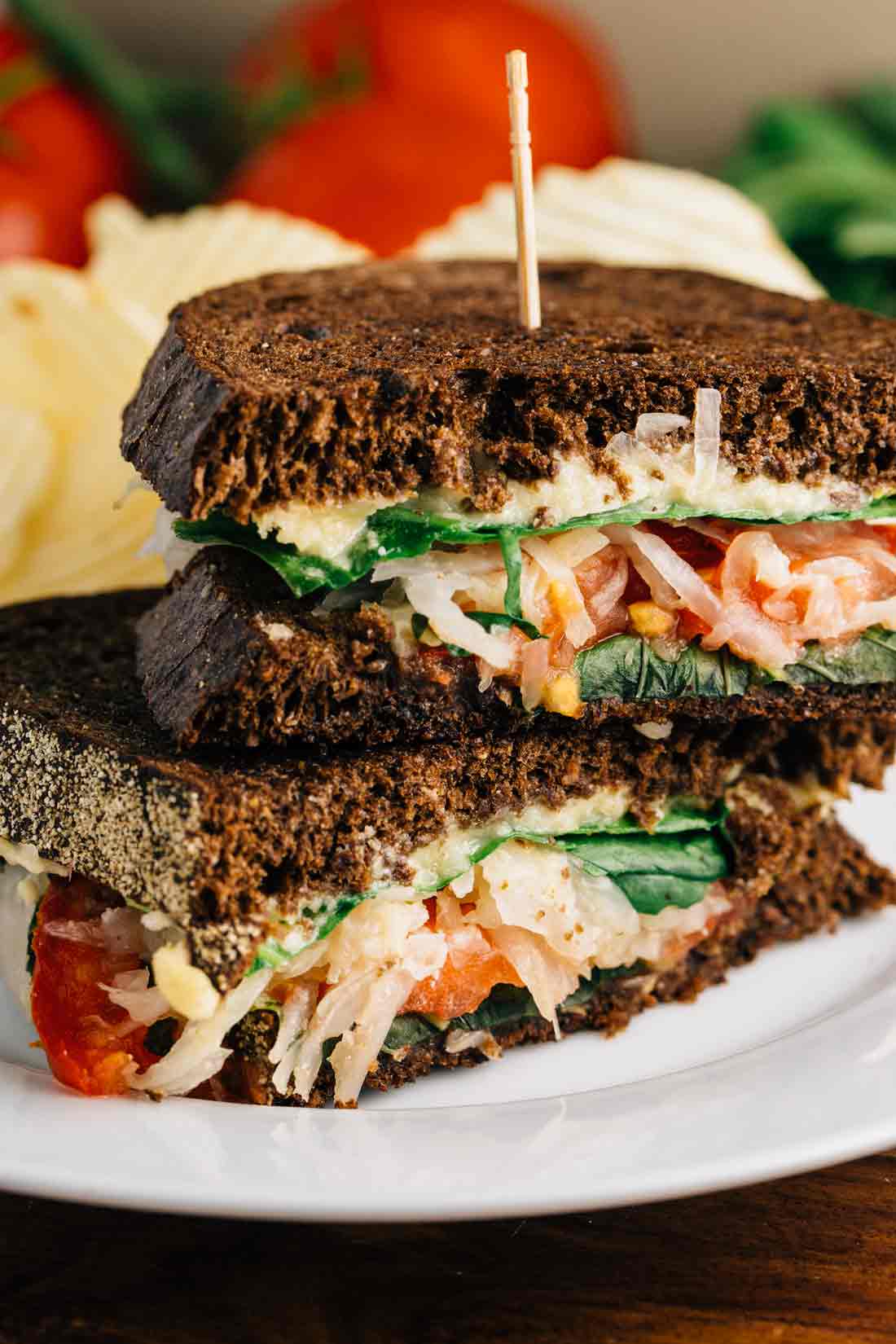 Cashew cheese, sauerkraut and crisp veggies make this sandwich a great vegan, gluten-free lunch.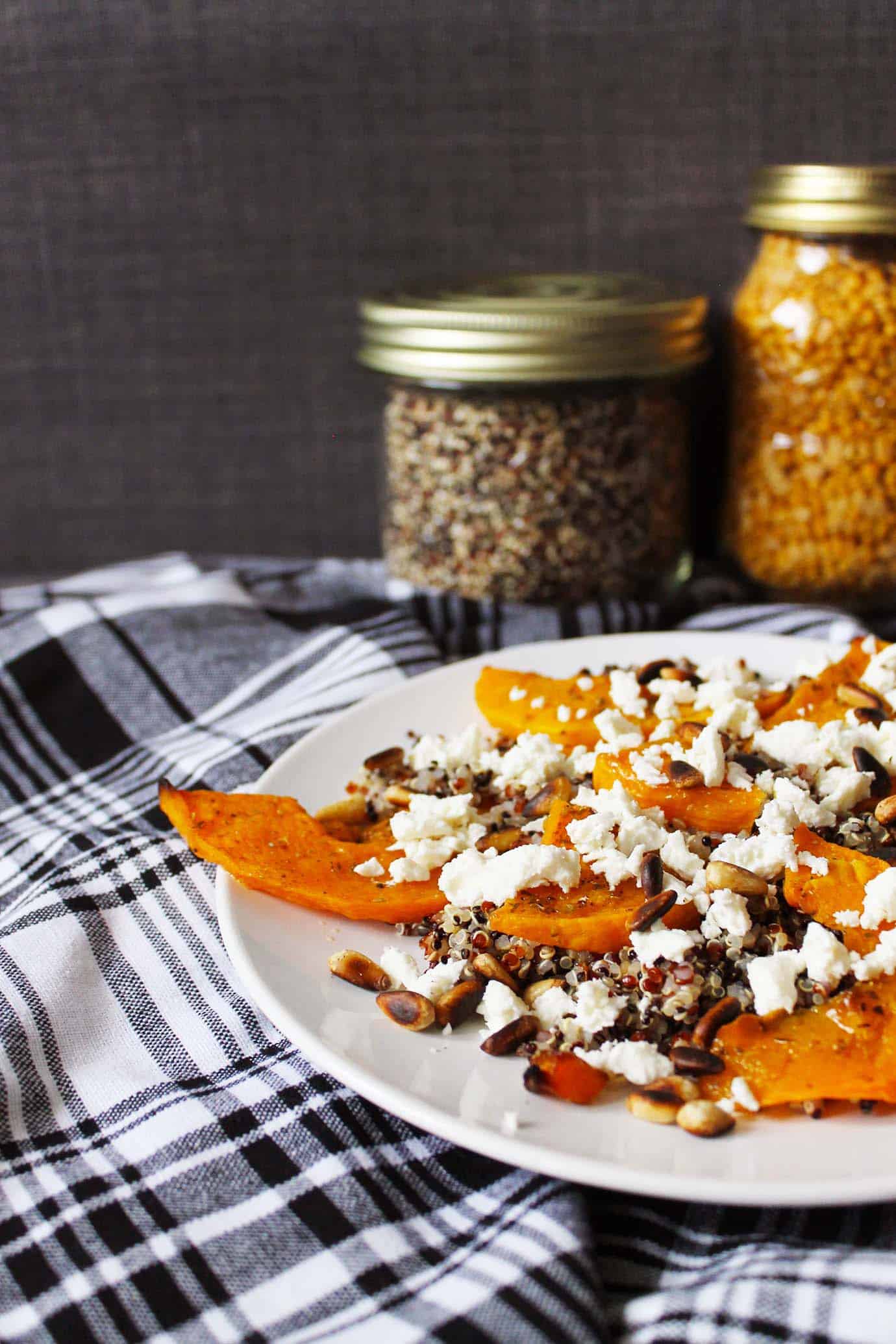 Squash and quinoa are the base of this lovely warm salad, while pine nuts and crumbled feta give it a little edge.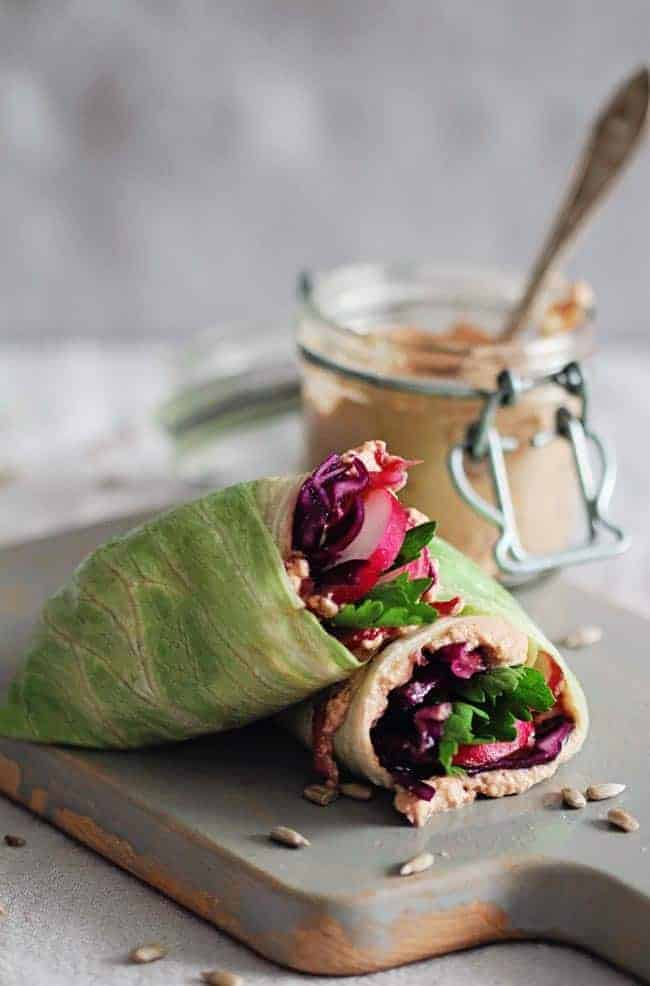 A twist on a hummus wrap, this lunch idea is made with sunflower seed spread, which makes it impressively nutritious and good for you.
9