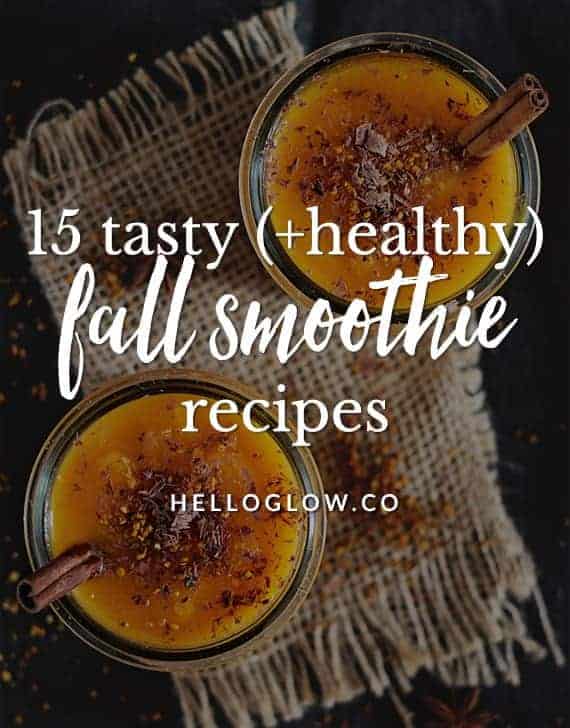 We're pretty excited about all the fall flavors popping up in groceries stores. Pumpkins everywhere, apples and pears, cinnamon and nutmeg–bliss! If you're on the lookout for ways to incorporate all of fall's goodness into your diet without indulging in too much pumpkin pie, then how about a smoothie?
We've rounded up our favorite fall smoothie recipes for a healthy breakfast each day!
15 Healthy (+ Tasty) Fall Smoothie Recipes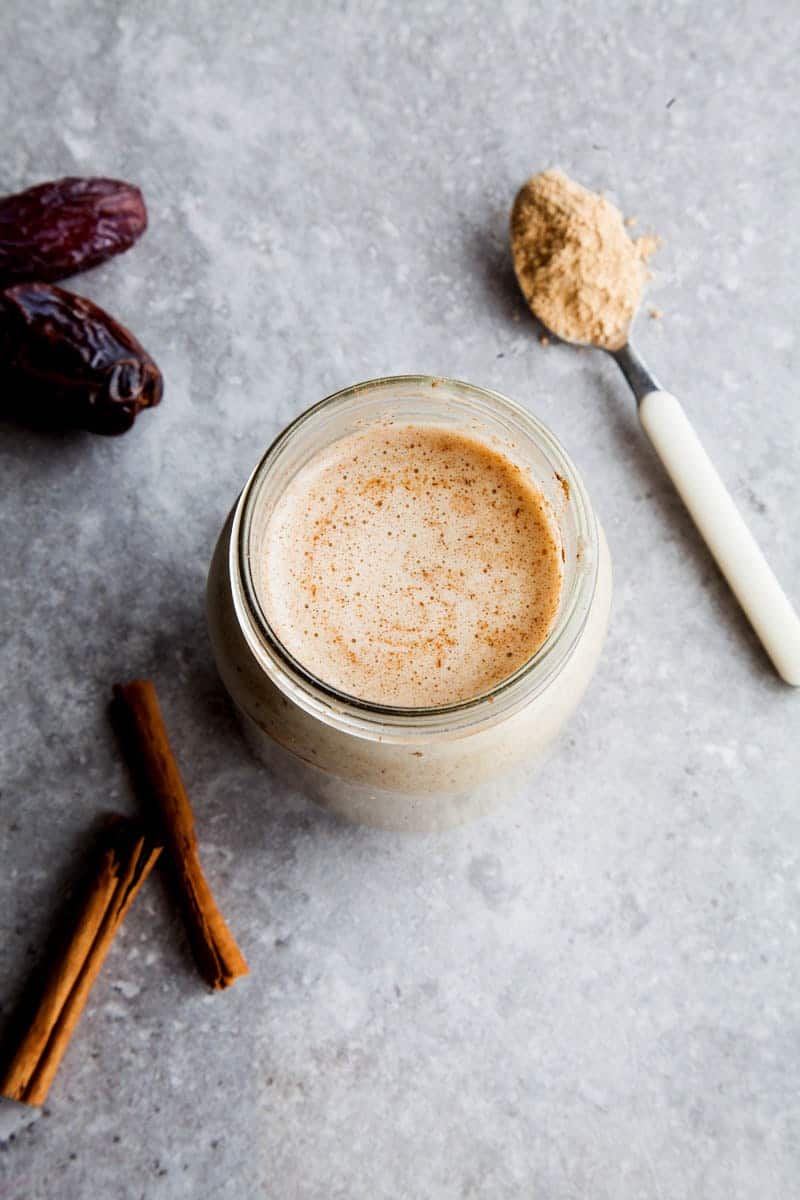 This fall-tasting smoothie with cinnamon and medjool dates doubles as a hormone-balancing drink–and still tastes like a cookie!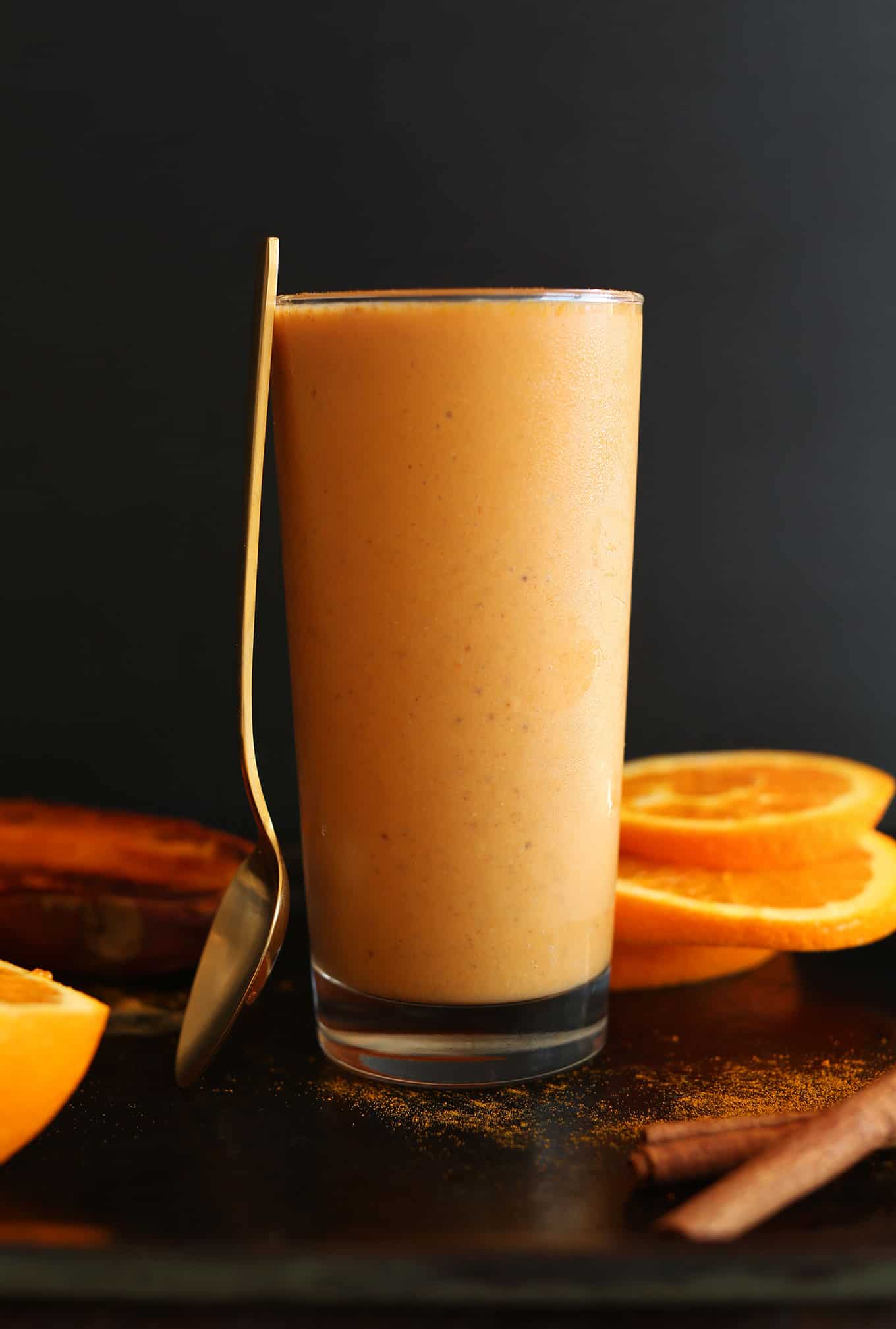 Along with cold weather come seasonal colds. Boost your immune system with a vitamin C-packed smoothie, made with orange and sweet potato.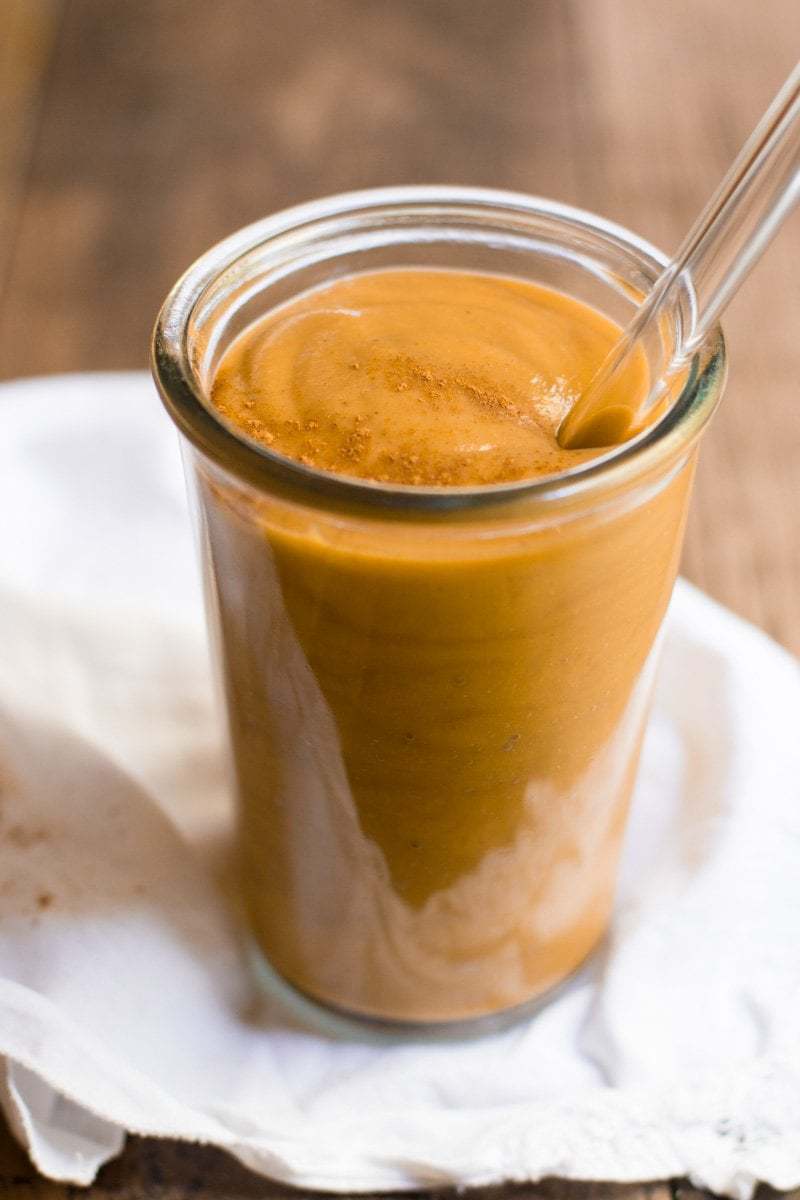 Sweet potato and cinnamon are a perfect pair in this smoothie! It's creamy and tastes indulging, while still being totally healthy.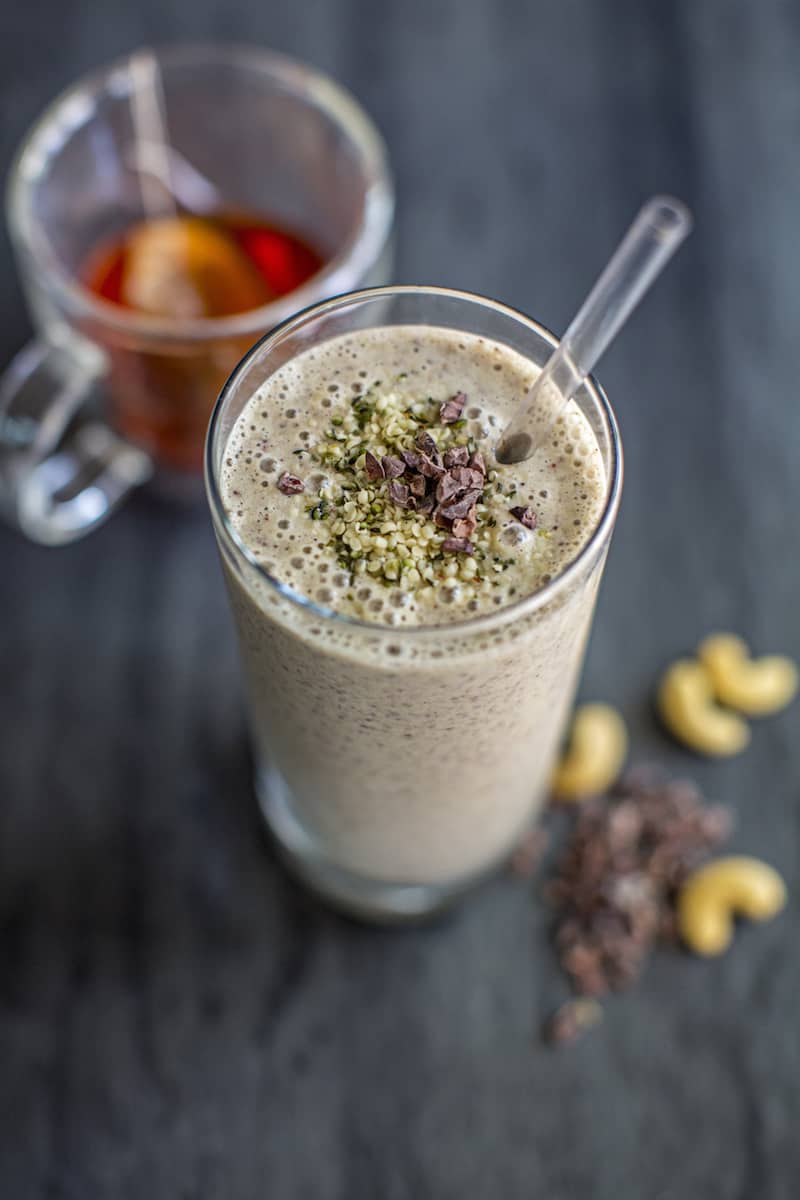 If chai latte is your cold weather guilty pleasure, this smoothie is for you!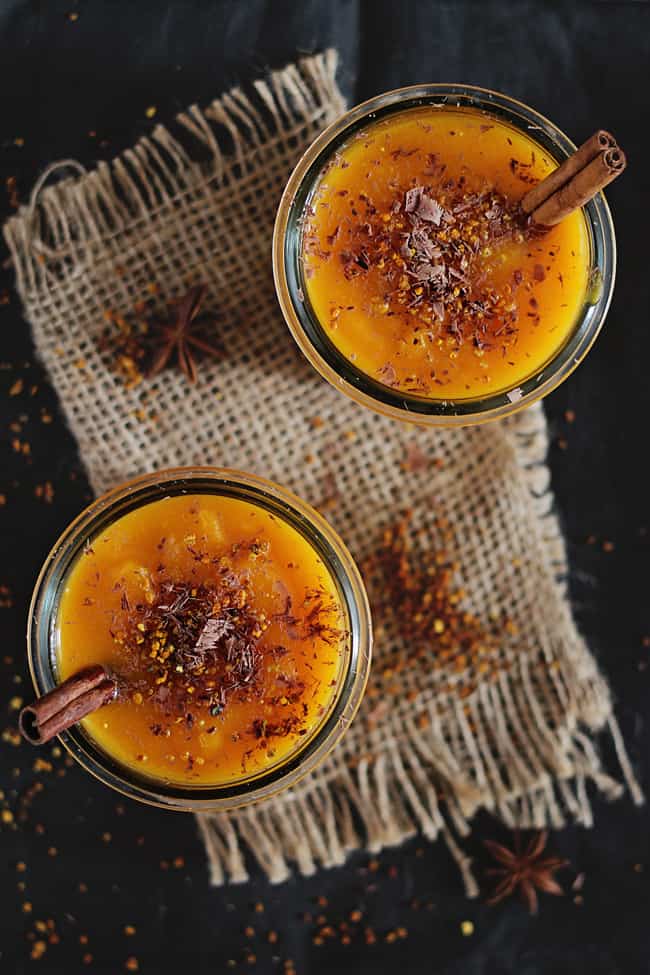 Instead of a pumpkin spice latte, why not try a smoothie instead? This one is packed with protein, vitamins and minerals that your body desperately needs.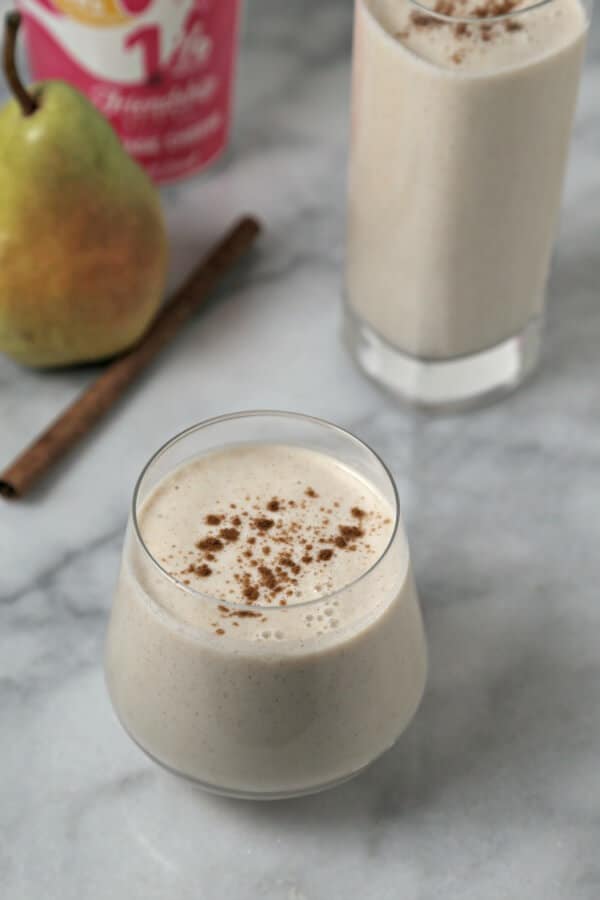 This protein-packed smoothie is made with sweet and tasty pears, cinnamon and oats.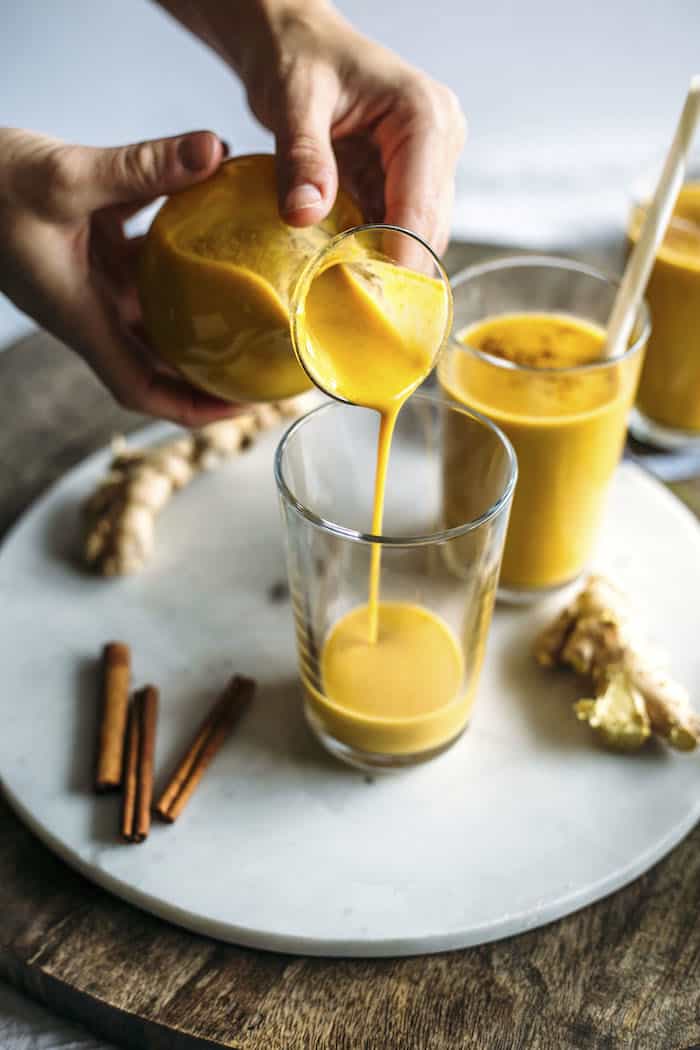 Made with a banana base, lots of pumpkin and just enough ginger to spice things up, this smoothie is perfect to lift your mood on fall days.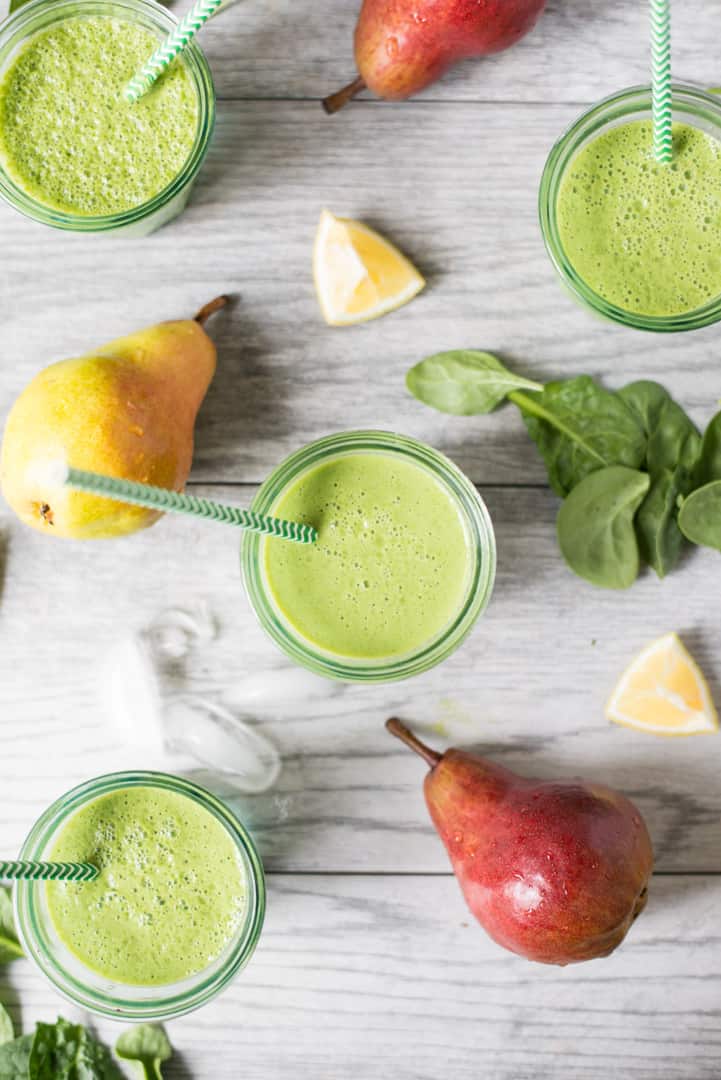 Tasty from the pears and ginger, but so healthy because of the hidden greens and hemp hearts!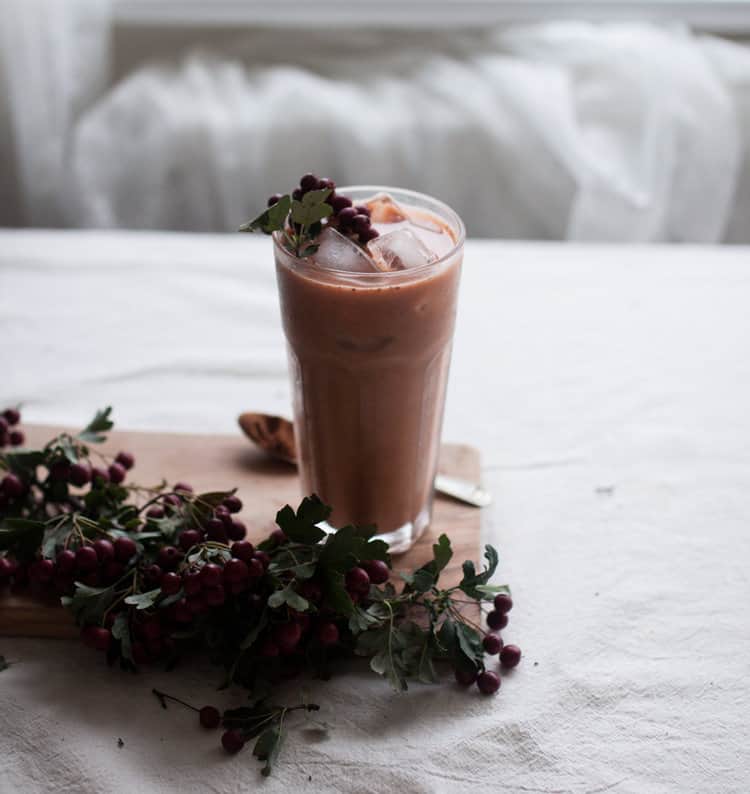 Sweet potato in your smoothie? Yes, you can. This smoothie is not only beautifully colored, but a treat for the body as well.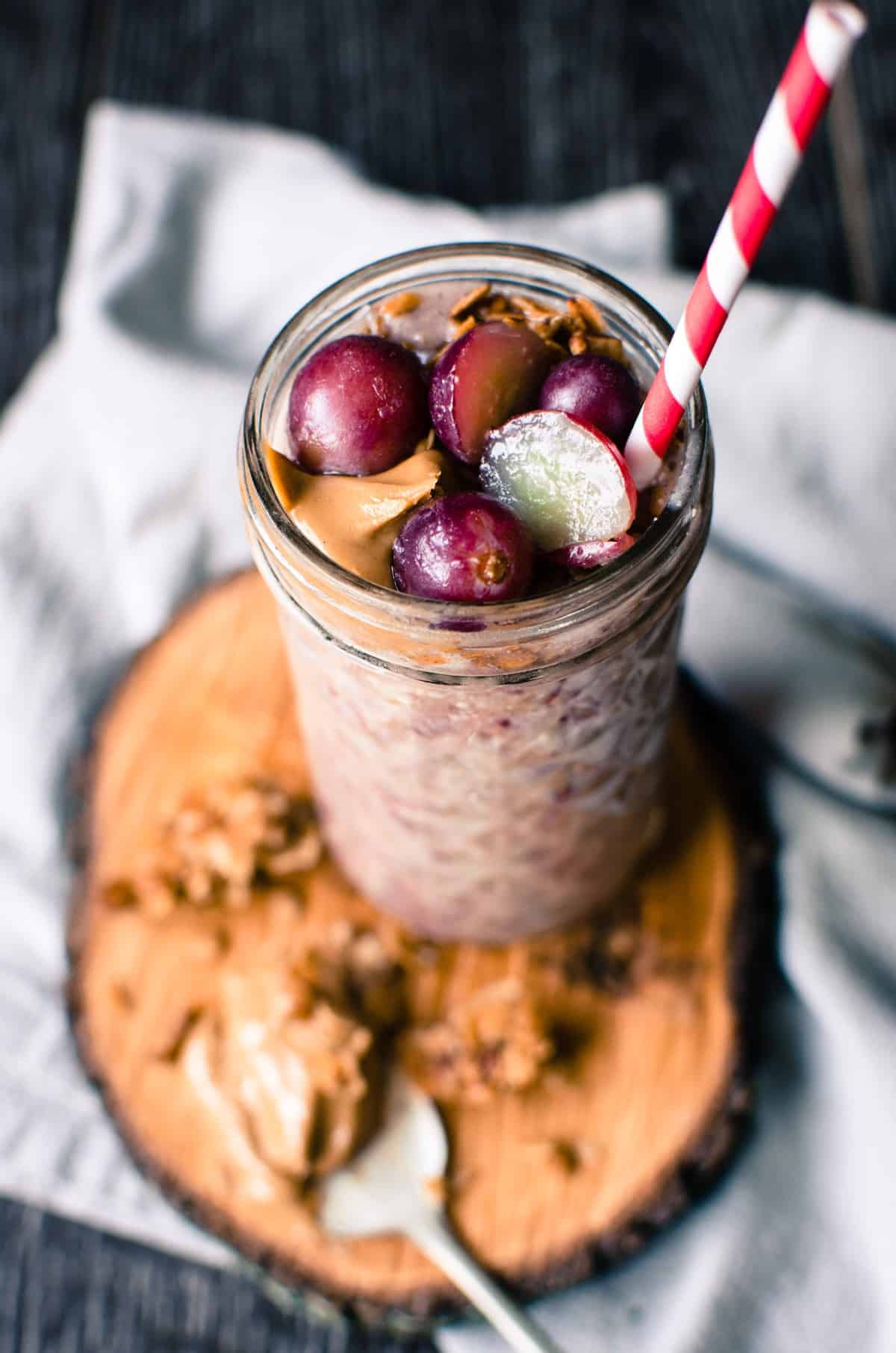 It tastes like a peanut butter and jelly sandwich, but it's really a smoothie with grapes. Drooling yet?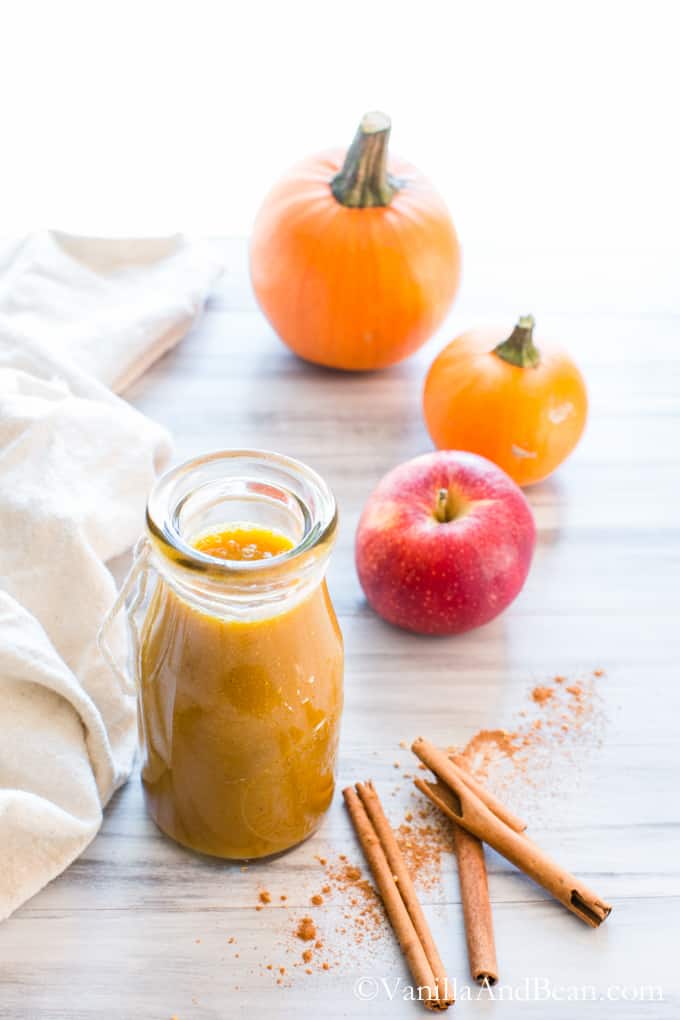 No need to use milk for this recipe–the liquid is actually apple cider mixed with roiboos tea! You can even drink it warm if you like.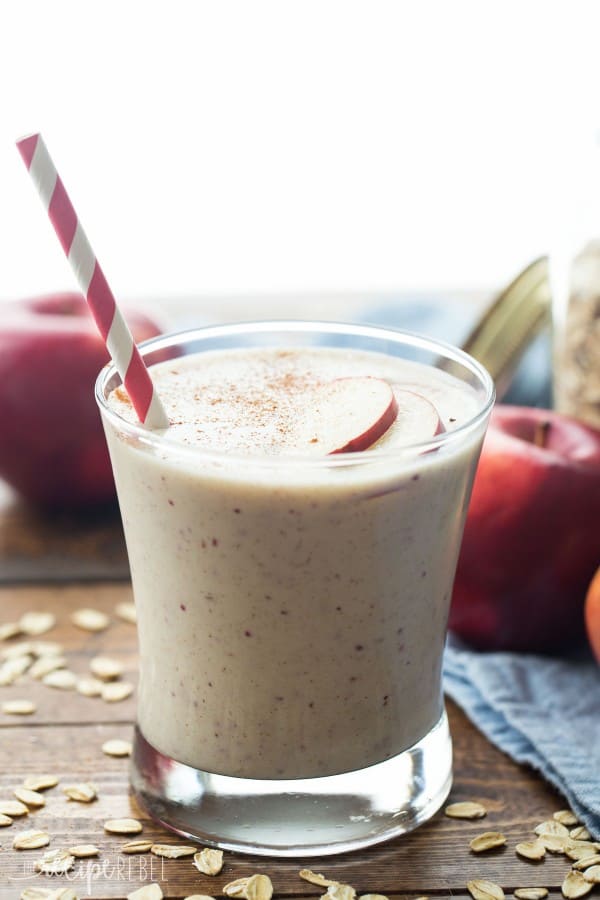 Your favorite dessert turned into a healthy, filling and guilt-free breakfast. Apple, oats and cinnamon for the win!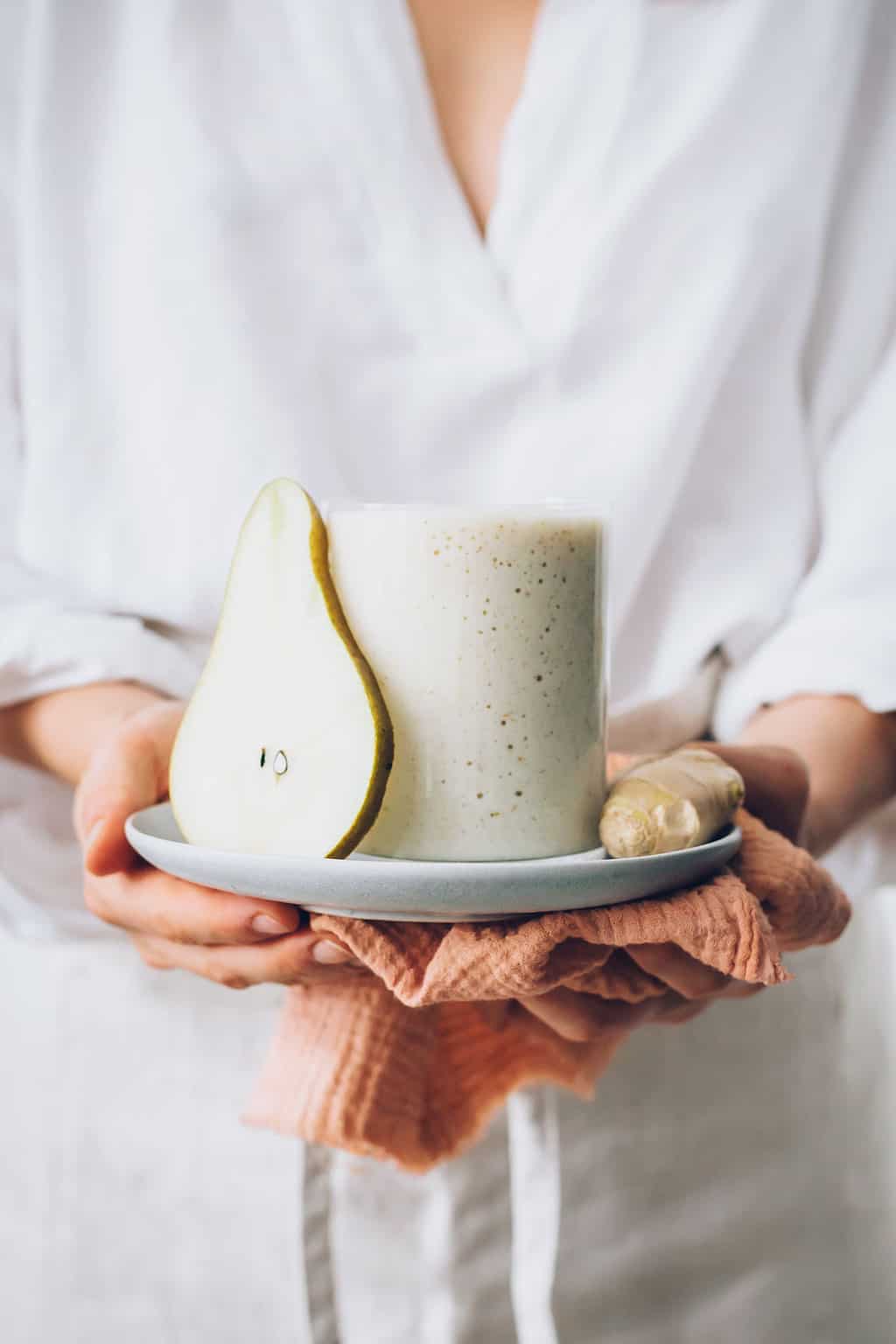 This oatmeal pear smoothie will leave you feeling full until noon, plus it tastes amazing sprinkled with some cinnamon.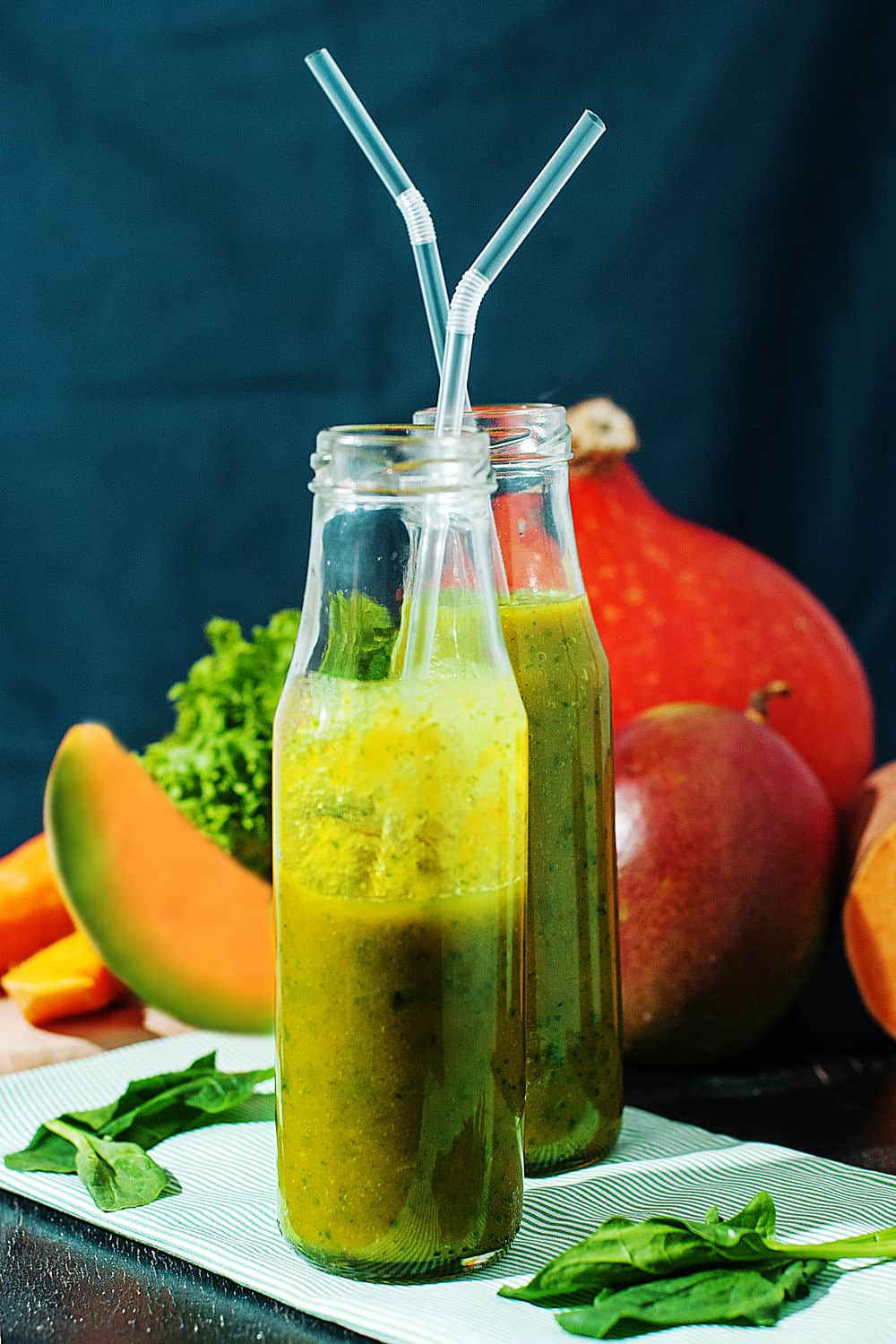 Sweet potato, pumpkin, carrot and more beta carotene filled ingredients create a smoothie that's amazing for your skin, eye health and immune system.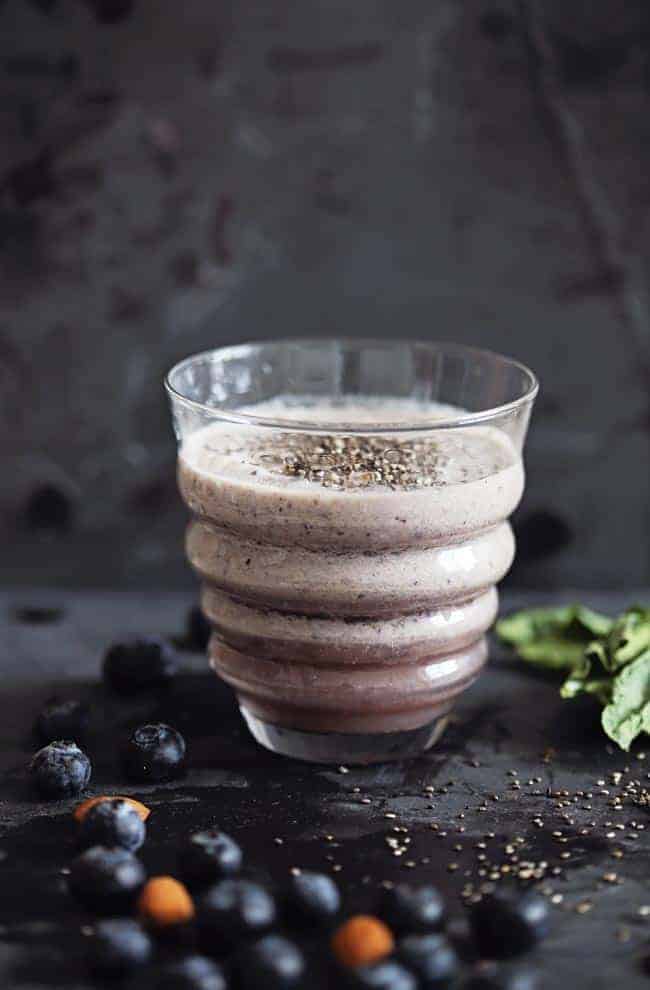 Recreate the sweet, satisfying flavor or peanut butter and jelly in smoothie form! This portable, drinkable breakfast is actually good for you, made with berries, kale and plant-based milk, in addition to peanut or almond butter.
2