Besides sunscreen and sunglasses, the main summer essential is the hat. Every year I buy one or two cute, cheap hats from Target, determined to wear them more often. Fedoras, floppy hats, baseball caps – not only do they help you beat the heat but they also instantly up the style factor for any outfit, don't you think? I feel sure that wearing a hat makes me look just like Reese Witherspoon. :)
Whether you buy or DIY, here are 16 fun hats for summer.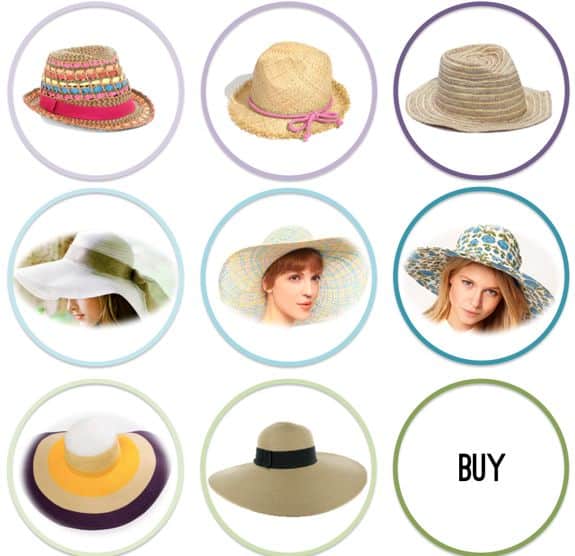 One of the best things about hats – well, besides them being cute and efficient on bad hair days – is that they're usually investment pieces. Trends in hats don't change wildly from a season to the next. So you can bring out your classic hat year after year. Some of the most awesome hats of the moment are the boater, the fedora, the panama and the floppy hat.
Top row: $38 Woven fedora | $12.90 Straw fedora | $48 Stripe fedora
Middle: $29 Garden sun hat | $28 St. Tropez hat | $11 Floral hat
Bottom: $38 Multi colored hat | $45 Classic hat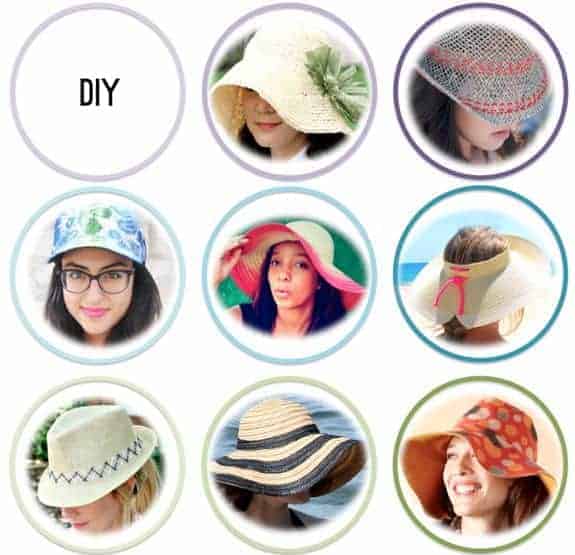 However, if you're not ready to commit to a lifetime with the same hat, take advantage of seasonal trends and DIY your own. Neon ribbon, a rugged border, or any other cute and unexpected detail will take your hat from dull to fun. Just stick with straw and cotton – besides instantly making you feel like you're on vacation they allow your scalp and hair to breathe.
Top row: Crochet straw hat from Craft Passion | Stitched hat from Honestly WTF
Middle: Snakeskin baseball hat from Refinery 29 | Ombre sunhat from Glitter N Glue | Sun hat from P.S. I Made This…
Bottom: Custom fedora from Hi Sugarplum! | Striped summer sun hat from What I Wore | Summer hat from Martha Stewart
0