Wraps are a go-to lunch item, which makes perfect sense: They're easy to bring to work, to eat at a desk (especially if you can type with one hand), and to fill with any combination of delicious ingredients. If you're in need of some lunch inspiration, though, look no further. Here are 18 of our favorite easy, healthy wrap recipes for lunch. We see some coworker lunch envy in your future….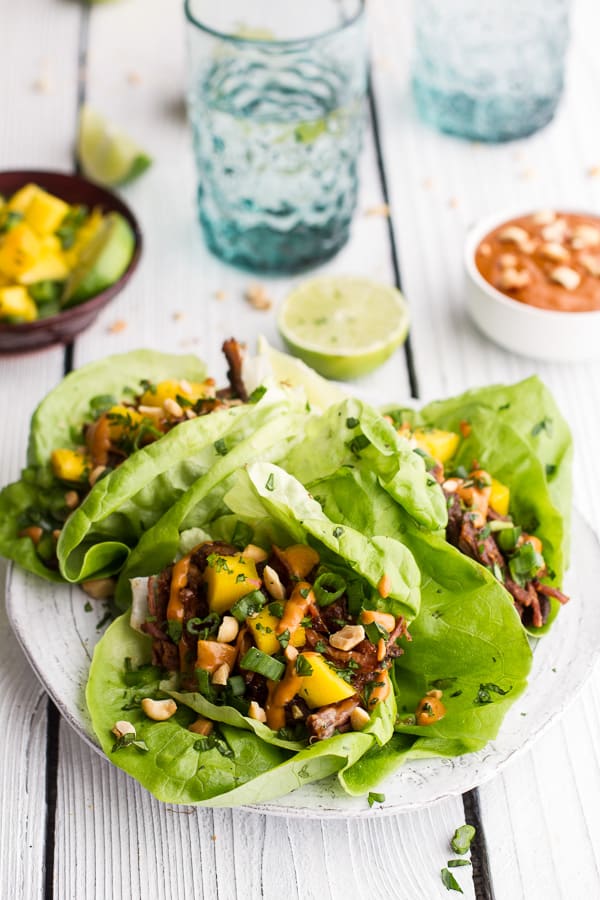 Short ribs aren't just for dinner. Make them a satisfying lunch with this lettuce-wrap recipe from Half-Baked Harvest.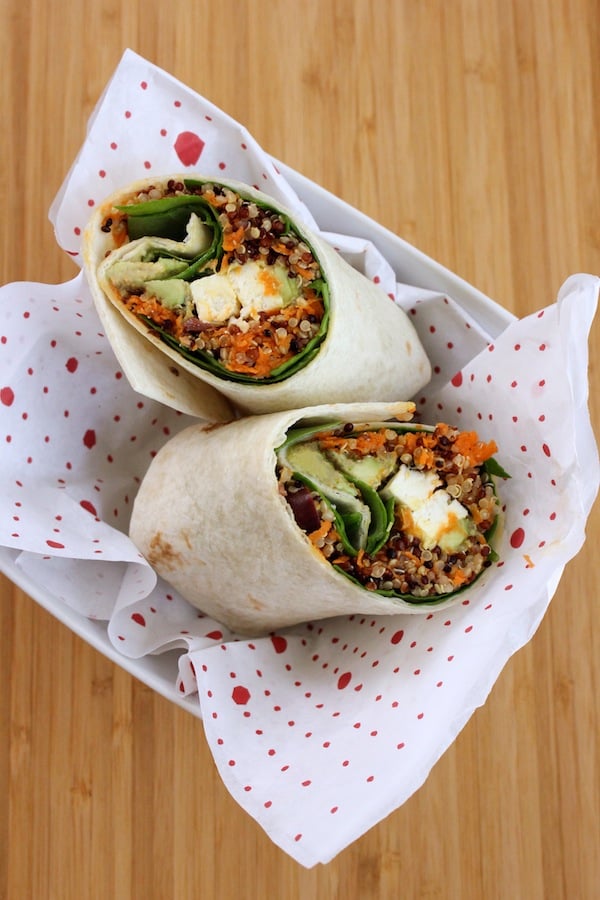 A quick and easy wrap with quinoa, avocado, spinach and feta for a healthy and tasty lunch.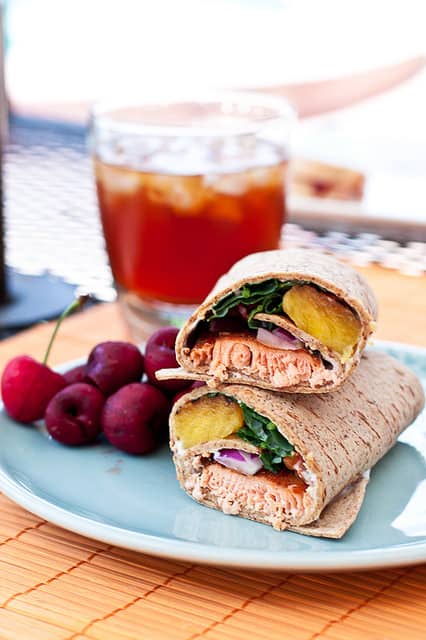 These hearty, spicy wraps from Confections of a Foodie Bride are substantial enough to get you through the afternoon.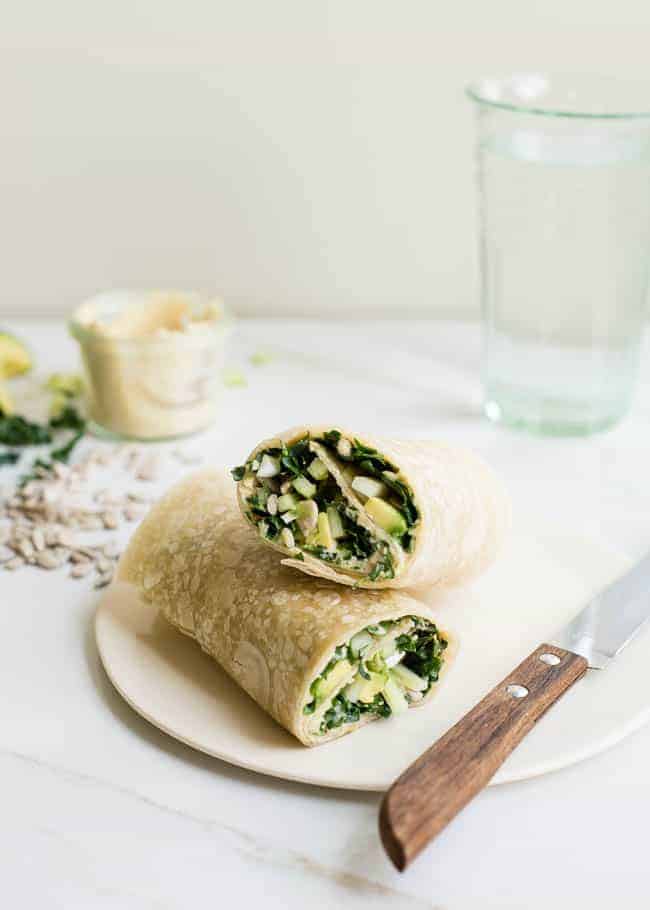 Up your protein with this trifecta of deliciousness: kale, avocado and hummus.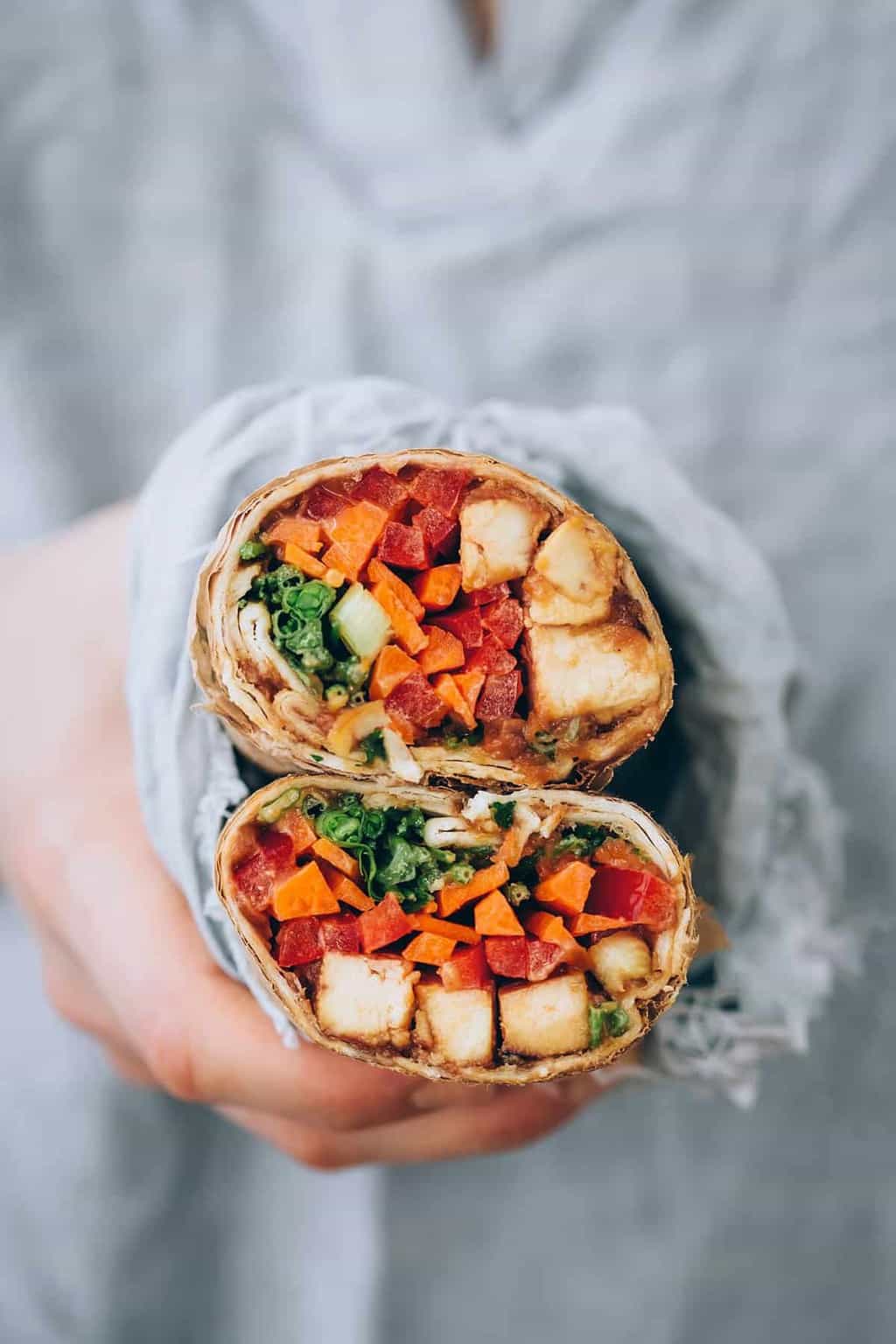 Packed with protein and vegetables, but more flavorful than one would expect, these wraps are the perfect grab-and-go meatless lunch.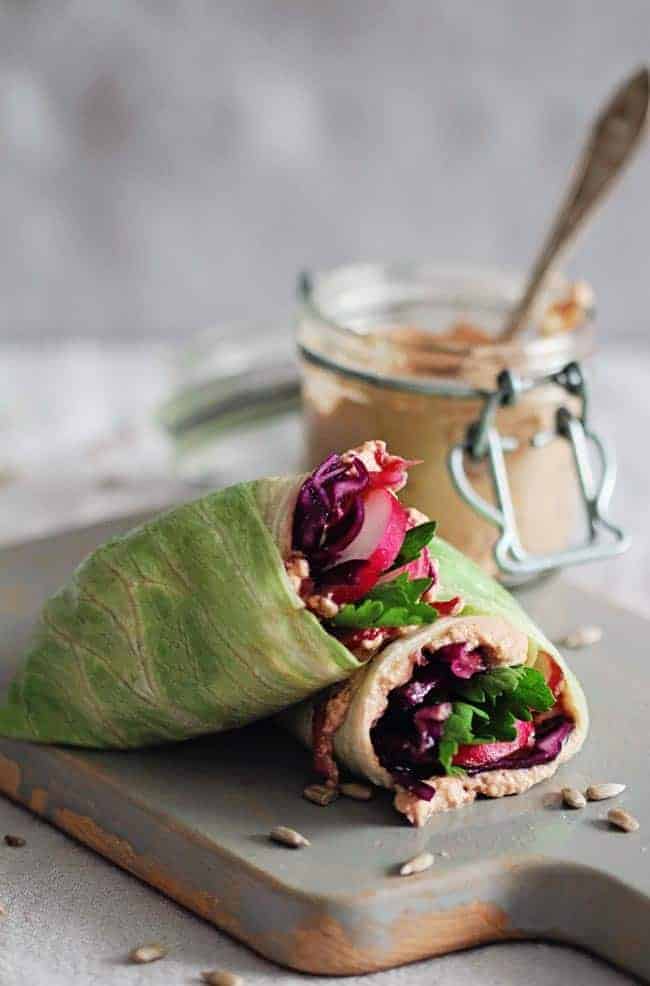 This detox-friendly healthy wrap is the perfect power lunch. You can make it in regular tortillas or switch it up with lettuce leaves for an even healthier (gluten-free) version.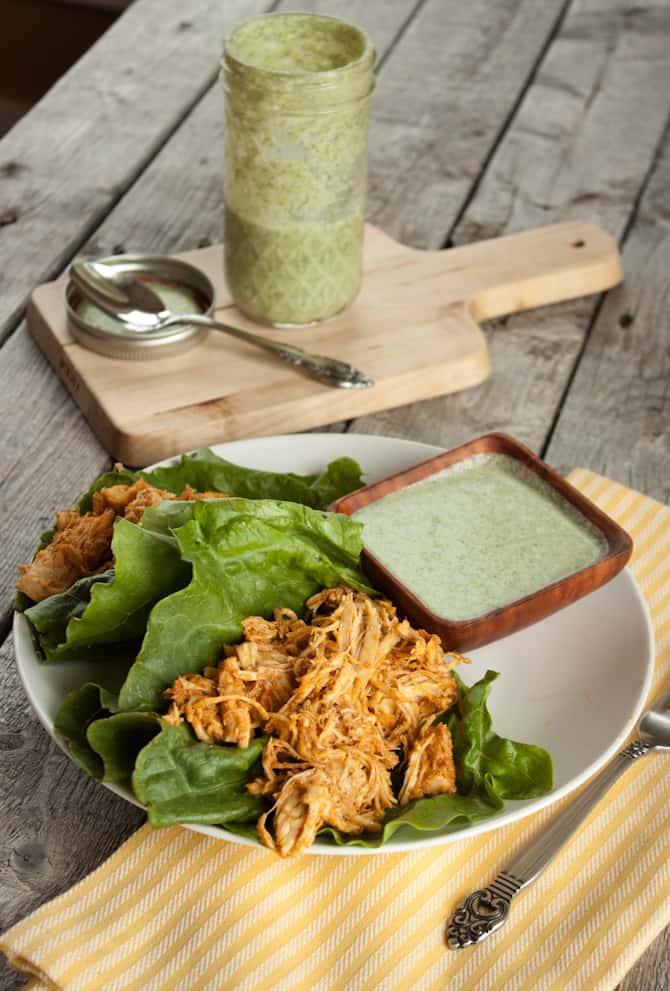 Channel the flavor of Buffalo wings in a healthy way—a lettuce wrap from Simple Roots Wellness.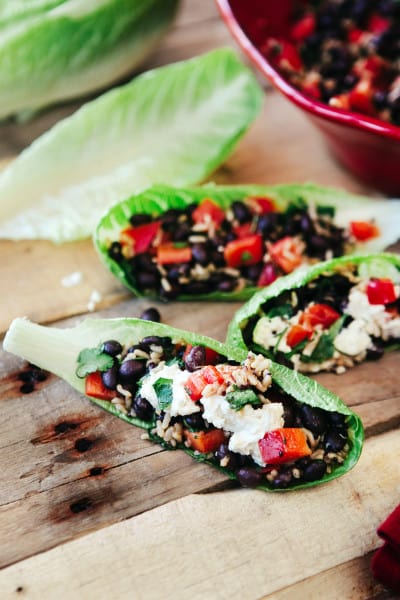 These romaine lettuce "tacos" from Food Fanatic combine all the flavors you already love, just in a healthier shell and with vegan cashew cream.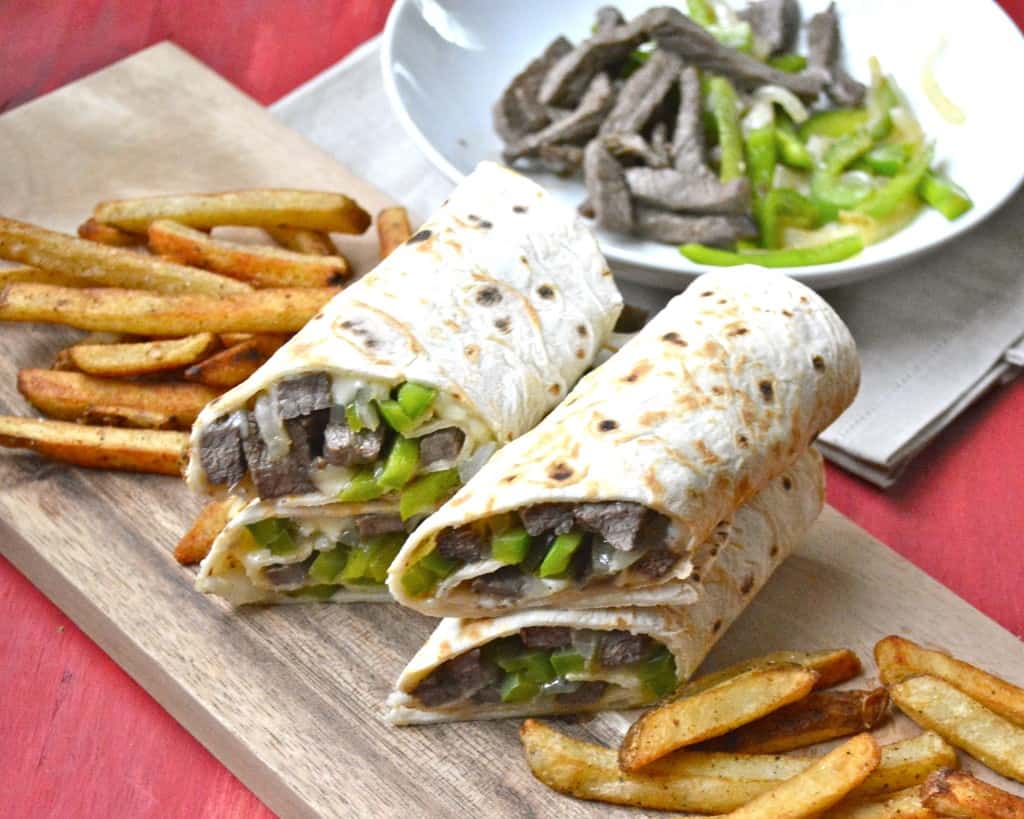 When you can't quell your Philly cheesesteak craving, these wraps from Maebells are ready in 15 minutes.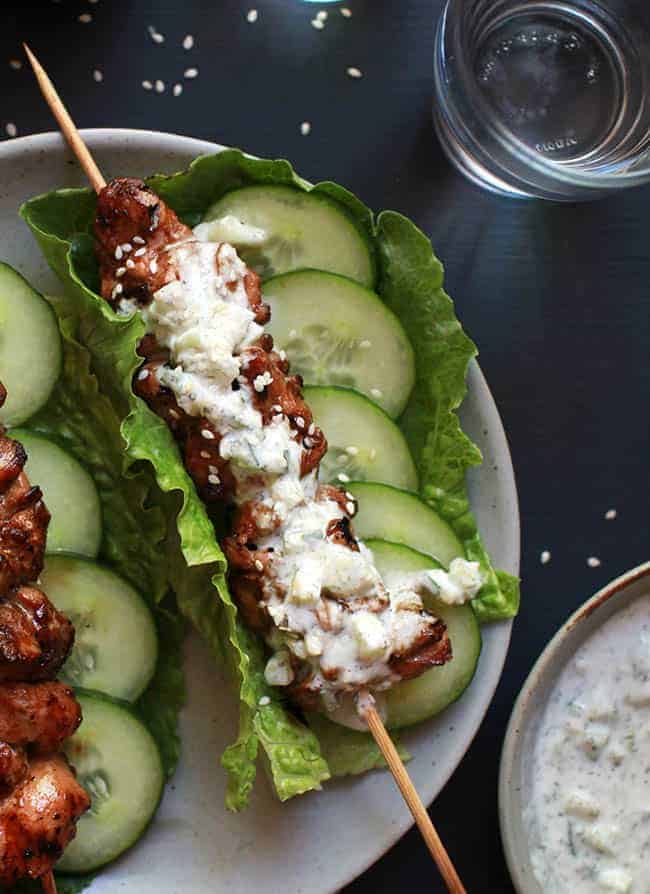 Greek flavors and ginger make this easy grilled-chicken wrap a go-to weekday meal.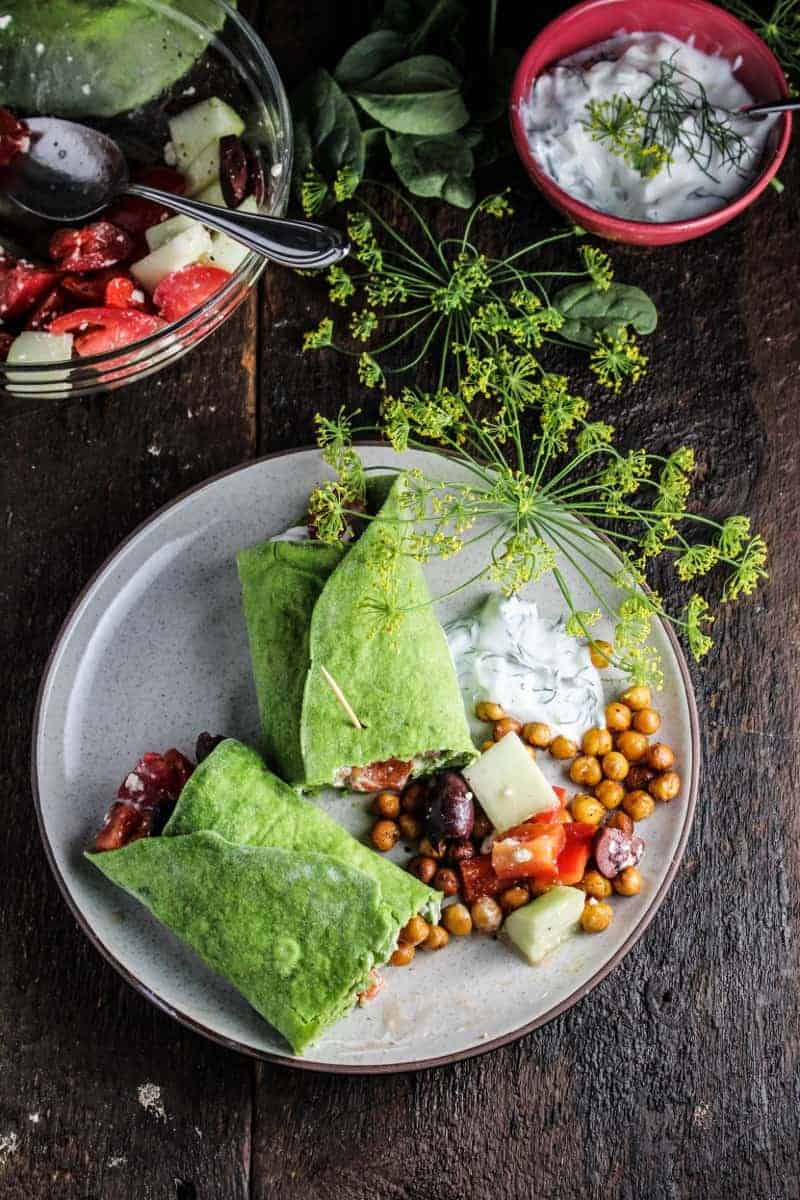 Chickpeas are a hearty, protein-heavy filling for a veggie wrap in this recipe from Katie At the Kitchen Door.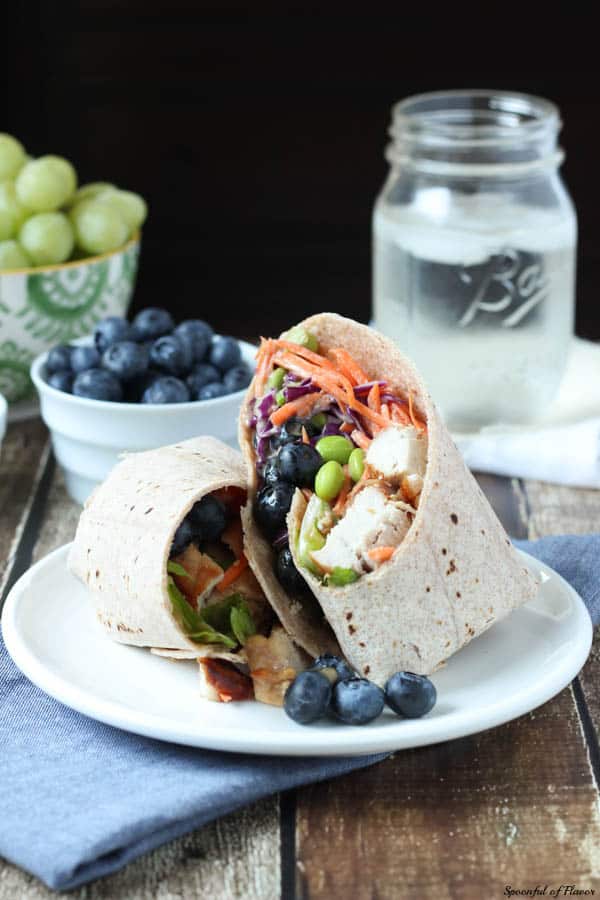 Blueberries are full of antioxidants, and make a great complement to spicy, fresh Thai flavors—like in this recipe from Spoonful of Flavor.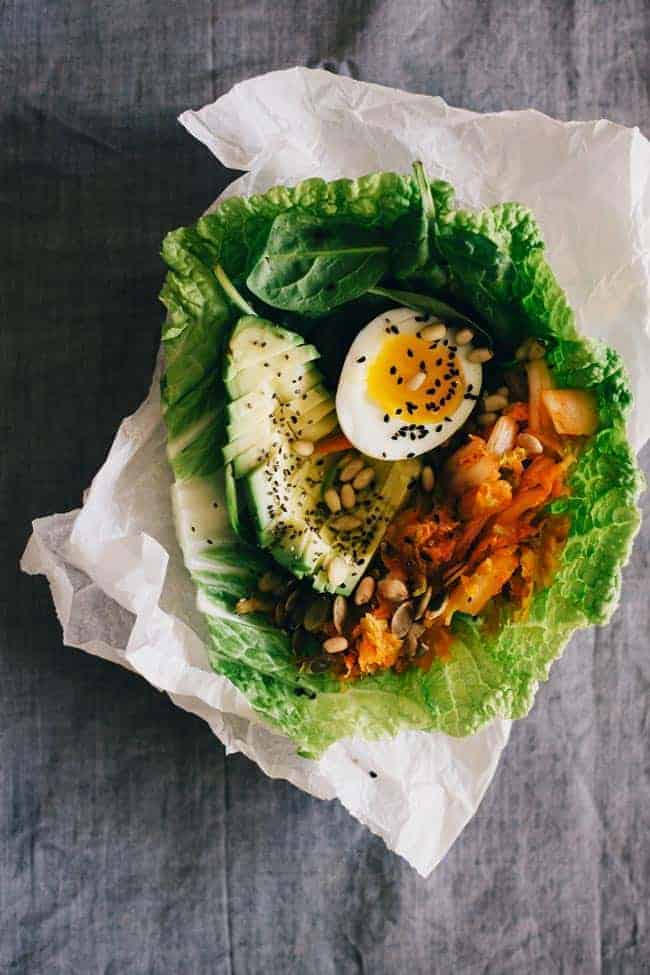 This probiotic lunch wrap gets its flavor from kimchi, and it's an ideal winter lunch, packed with nutrients and whole ingredients.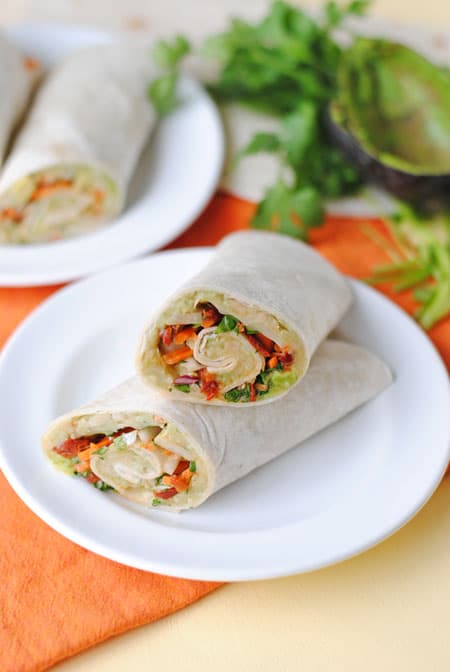 Creamy avocado and white beans are toped with a spicy, crunchy slaw in this recipe from So How's It Taste.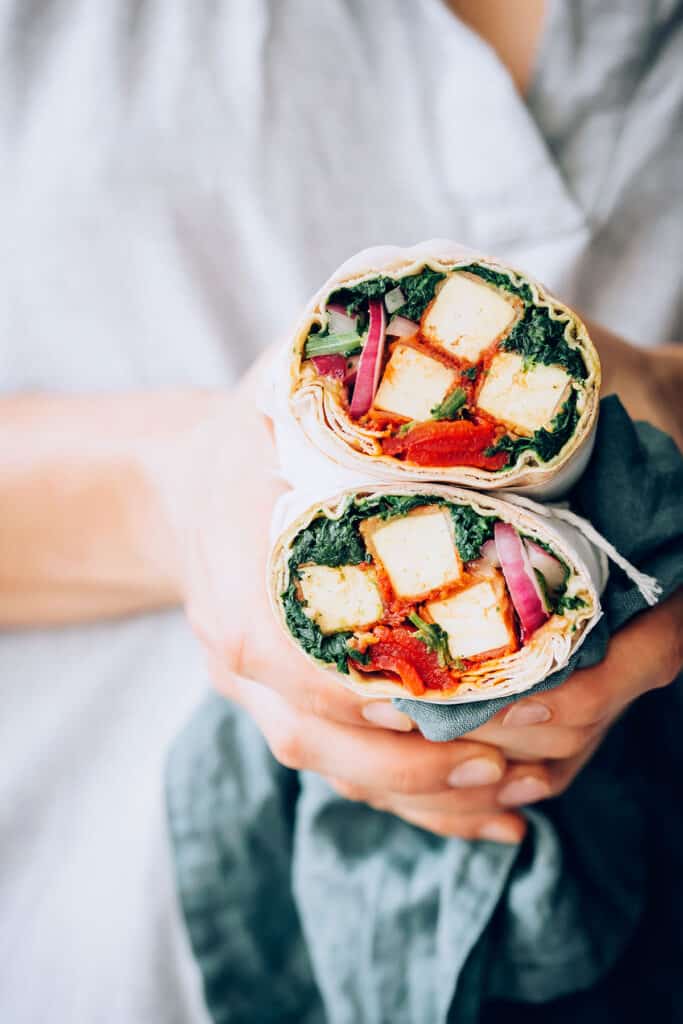 Made with vegan ingredients, these buffalo tofu nuggets make a delicious and nourishing office lunch when wrapped in a wholewheat tortilla, with spinach, roasted bell pepper and pickled onion.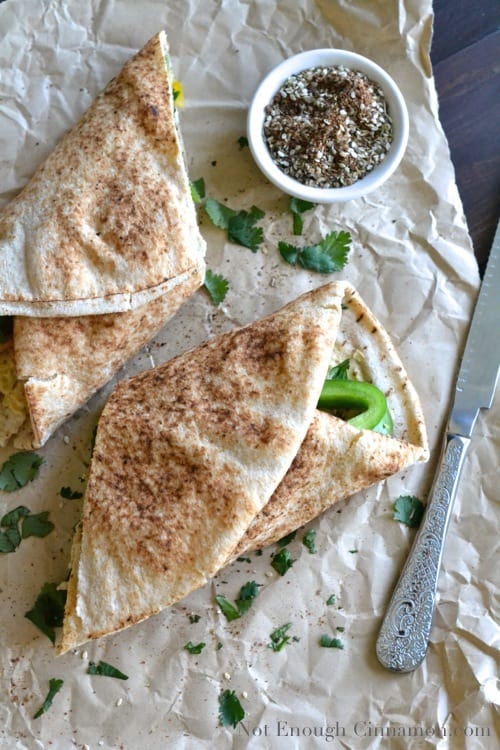 Hummus holds everything together beautifully in these za'atar-infused grilled chicken wraps from Not Enough Cinnamon.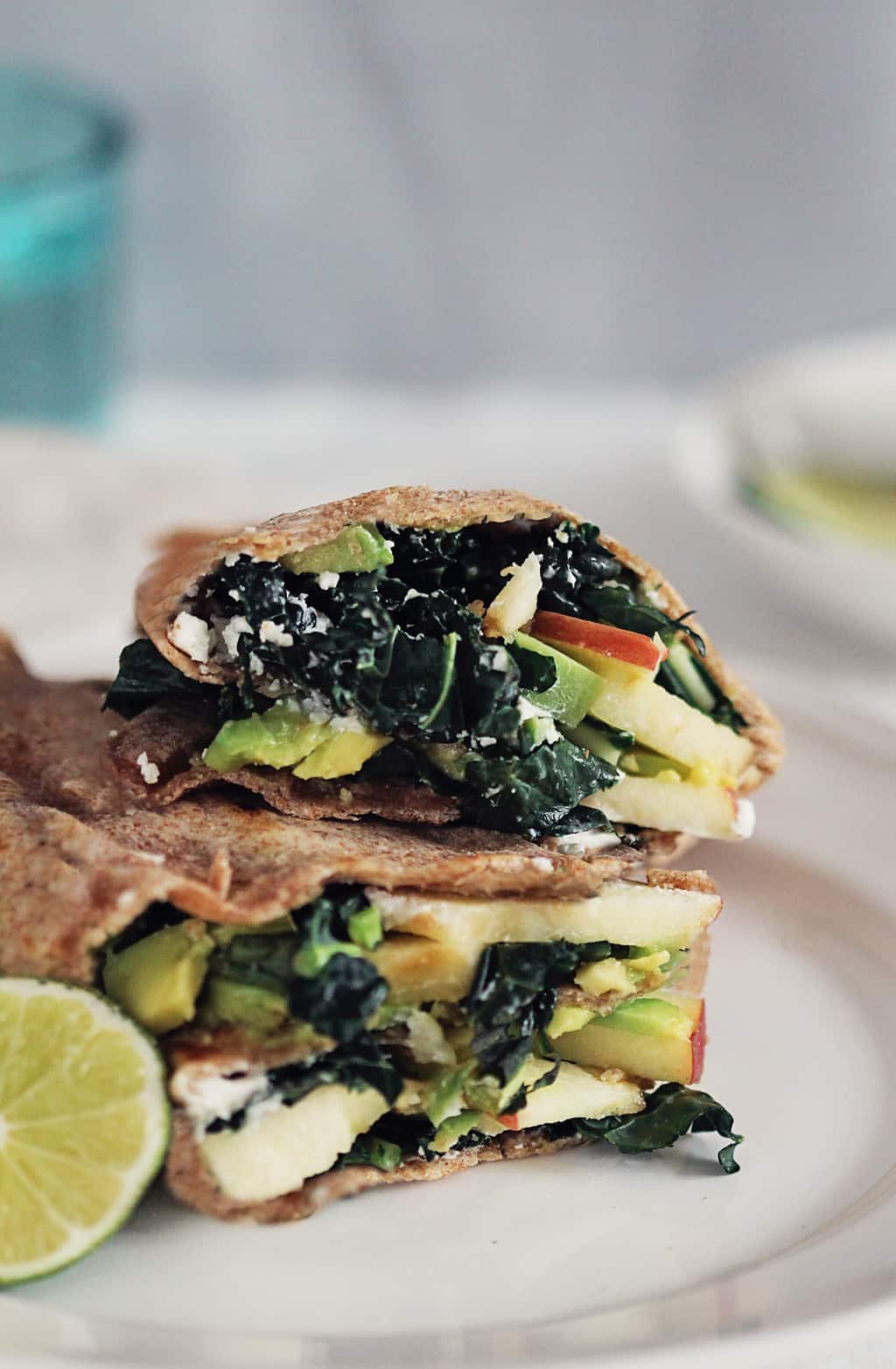 These Kale, Apple and Avocado Wraps feature a surprising combination of ingredients–and lots of healthy fat and nutrients.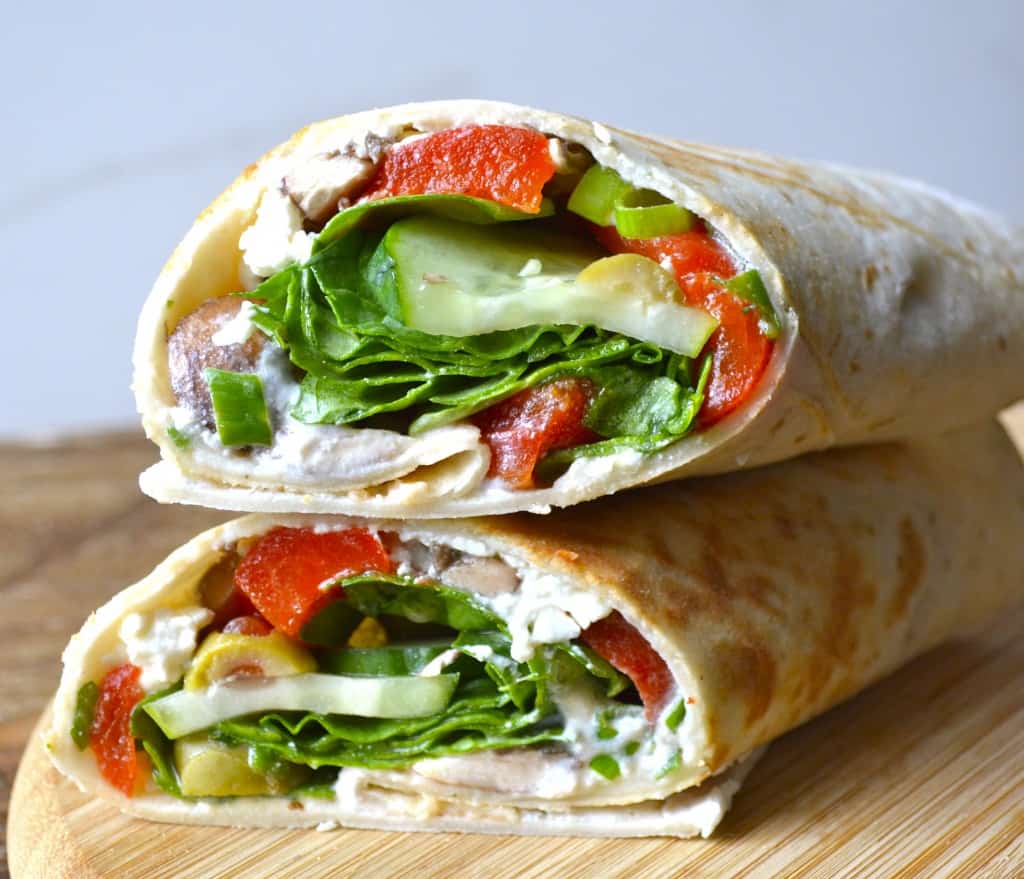 Put your favorite salad in wrap formation with the help of this recipe from Maebells.
4