With back-to-school time just around the corner, mommies (and let's not forget the daddies) are getting ready for a lot of newness. From new clothes to backpacks, and everything in between, the list never ends. Just as important as clothes and school supplies, though, is having the right beauty products.
If you have girls, or boys who like to sport long locks, you'll appreciate JOHNSON'S® NO MORE TANGLES ® 3-step hair regimen, which promises to keep your kids' hair beautiful and nourished. Experimenting with different hairstyles is super fun, and having cute hair bands, elastics and clips to add a little bit of embellishment can go a long way.
A cool baseball cap or hat to wear at the playground is great because it will also protect their faces from the sun. Other beauty essentials that are super important to have handy are: sunscreen, hand sanitizer, insect repellent, bandages (especially those with fun characters) and wound-care ointments, don't you agree? Check out what back-to-school beauty products we're loving this year: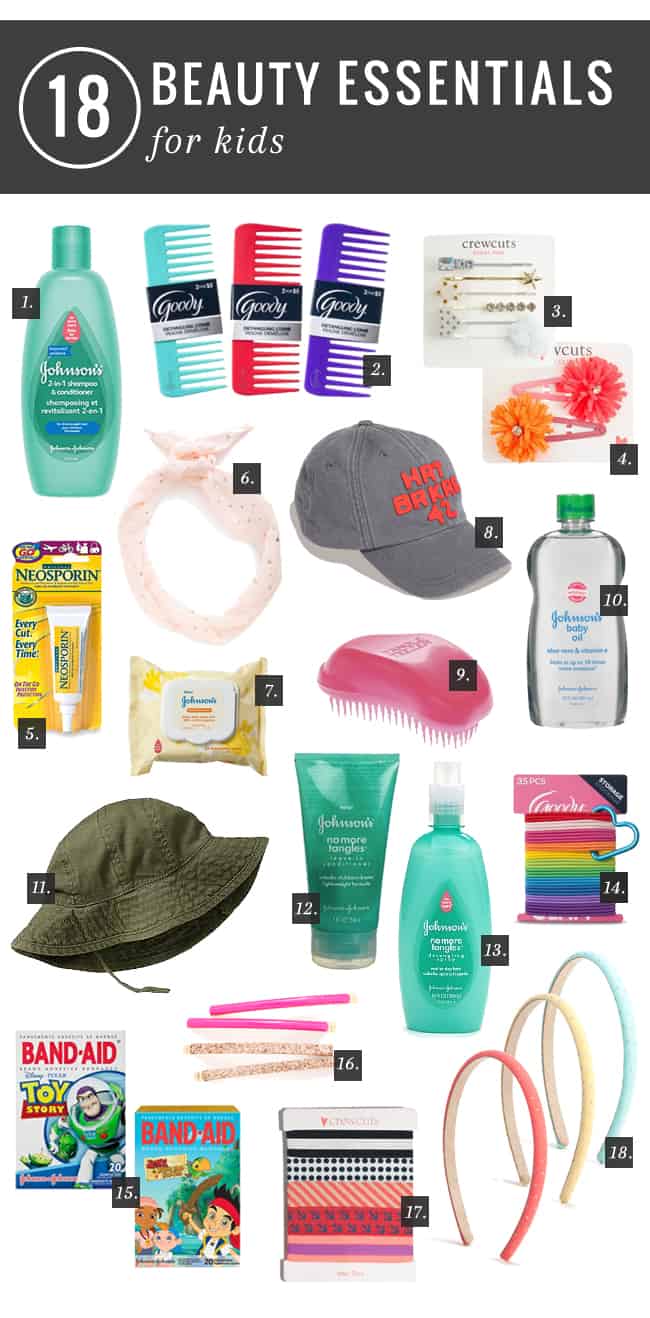 1. JOHNSON'S® NO MORE TANGLES ® Shampoo | 2. Goody Detangling Rake Combs | 3. J.Crew Girls Hair Pin Combo Sets | 4. J.Crew Girls Flower fringe snap clips | 5. Neosporin Antibiotic | 6. Ban.do twist scarf | 7. JOHNSON'S® Hand and Face Wipes | 8. J.Crew Factory Baseball cap | 9. Tangle Teezer Hairbrush | 10. JOHNSON'S® Baby Oil with Aloe and Vitamin E | 11. Old Navy Canvas Sun Hat | 12. JOHNSON'S® NO MORE TANGLES ® Leave In Conditioner | 13. JOHNSON'S® NO MORE TANGLES ® Detangling Spray | 14. Goody Girls Ouchless Elastics| 15. Band-Aid Toy Story Brand Adhesive Bandages | 16. Ban.do Flash Bobbi Set | 17. J.Crew Factory knotted hair ties | 18. Ban.do Glitterati Classic Headband
Here are a few great kids' hairstyles for inspiration—to see even more, check out Style Me Pretty's roundup of back-to-school hair.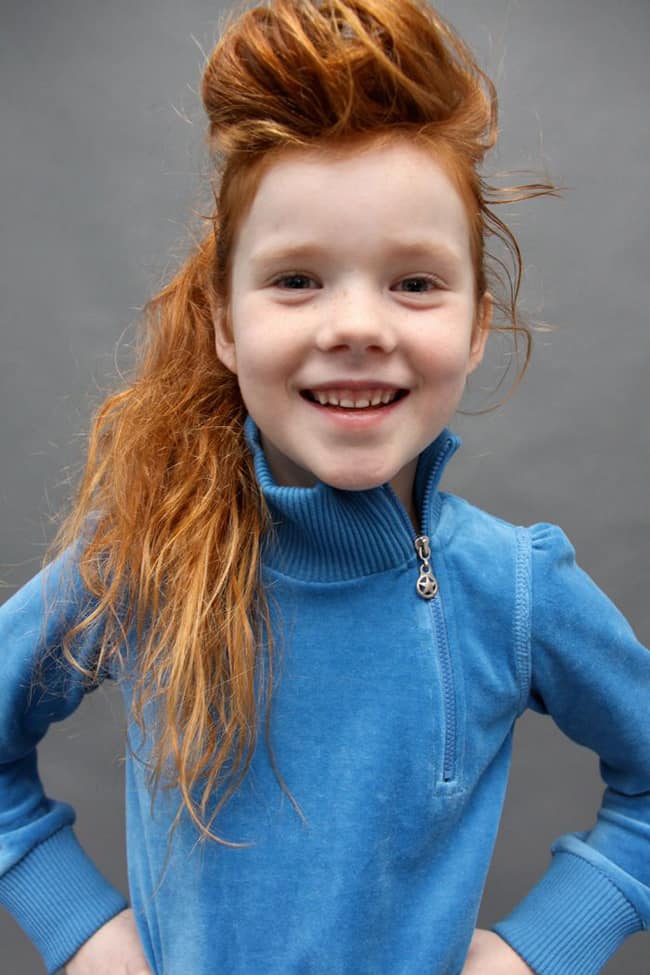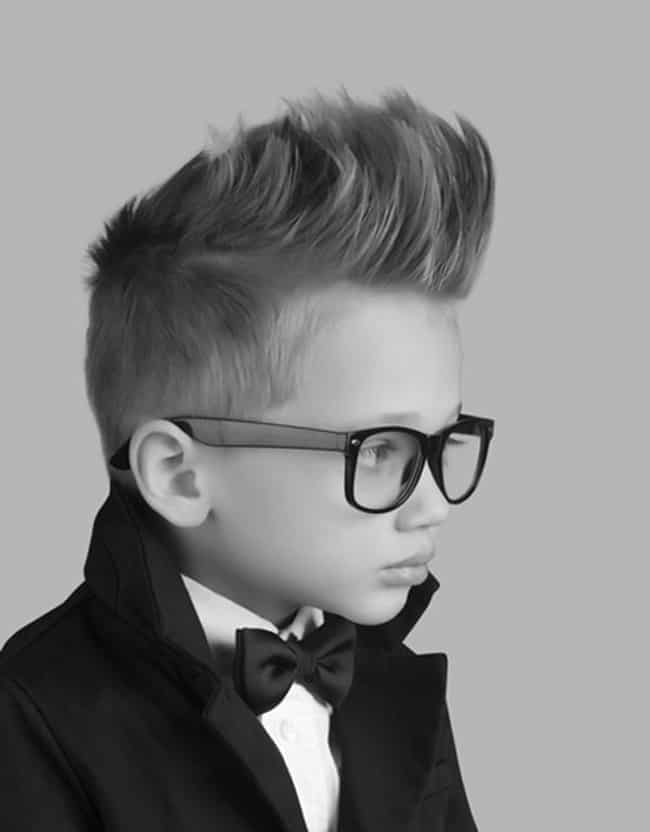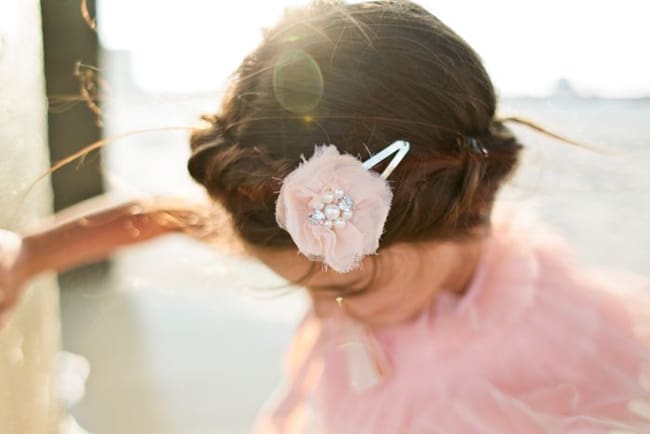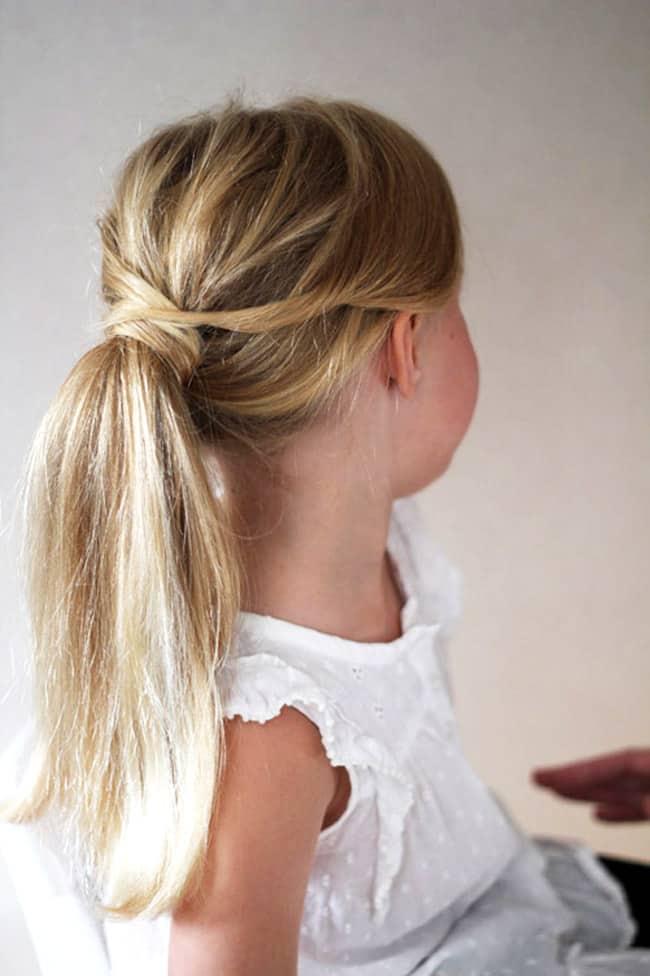 Images via: One | Two | Three | Four | Five
Compensation for this post was provided by Johnson & Johnson Consumer Products Company, Division of Johnson & Johnson Consumer Companies, Inc. via AOL Media. The opinions expressed herein are those of the author and are not indicative of the opinions or positions of Johnson & Johnson or AOL.
0