He got his first hair cut this weekend, and I must say, he looks like such a little man. I love, love his curls – it will be so cute if he has curly hair. He was super sleepy during the cut which is why he looks a little zoned out!
Awhile back I posted about Henry's therapy so I thought I would give a quick update. It's crazy how much he has changed in just a couple of months.
He's now walking – and this close to running. It's the cutest thing to watch him toddle around. Though I kind of want to get him a helmet because he doesn't pay a lot of attention to things like, say, door frames.
He loves to wave to everyone we pass in the park and is the cutest at peekaboo. He signs for "more" like a champ. The speech is coming along but already there is so much less frustration.
We survived last week's teething and ear infection, and now he is soaking up the attention while Caroline is at my parents. He just lights up. My sweet boy :)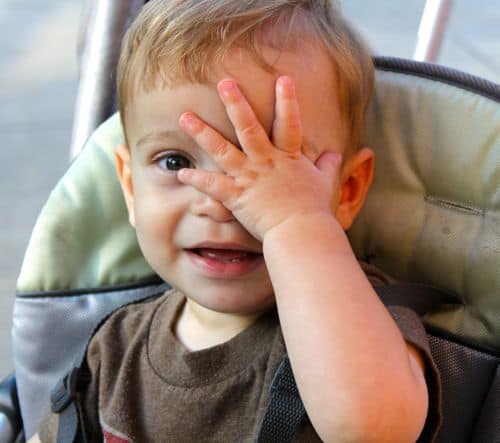 0