This is a sponsored post written by me on behalf of Withings, part of Nokia. All opinions are 100% mine.
Even if you're not big on New Year's resolutions, you have to admit, it feels pretty good to start the New Year with some health and fitness goals. New year, new you, right? Withings, part of Nokia has so many options for helping you set goals for your health this coming year—and they keep you accountable so you're more likely to reach those goals. This makes Withings products a gift you'll want to give others this holiday season, and a gift you might want to give yourself too!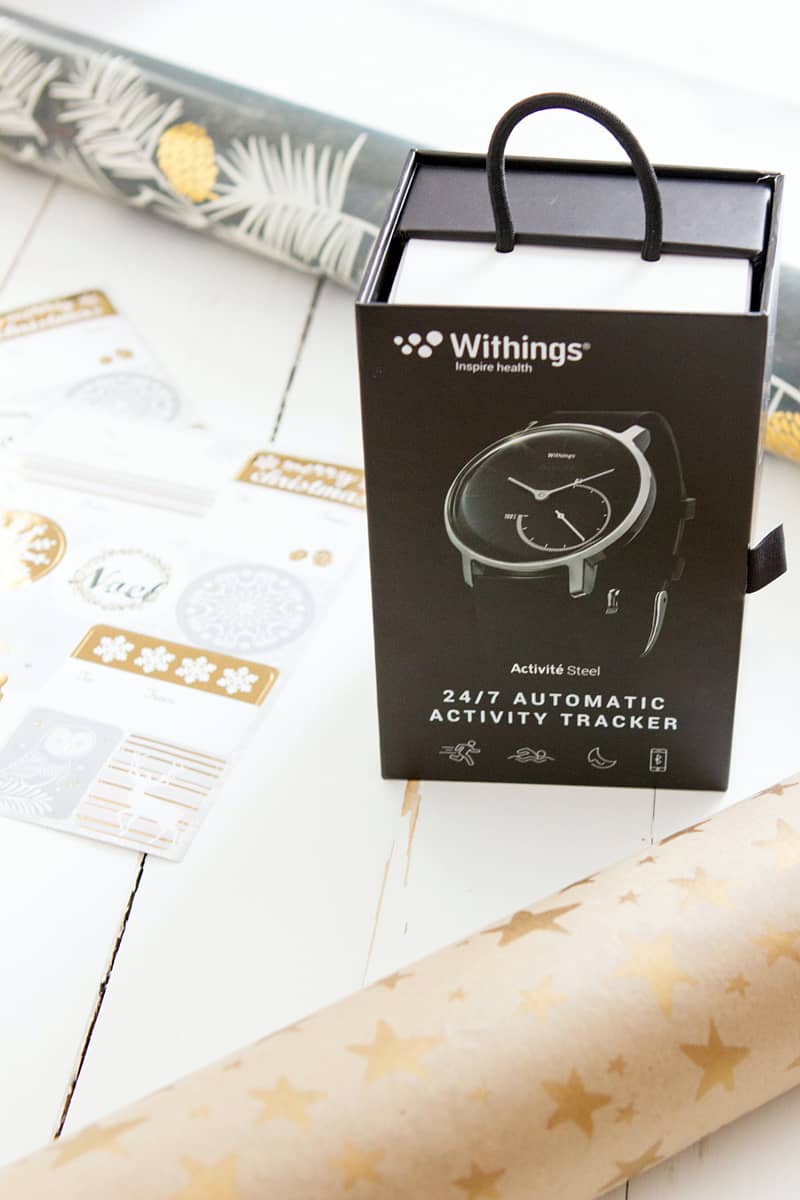 A few days ago, I shared why Withings Body Cardio scale and Steel watch are two of our holiday gift picks. I've been using a Withings scale for a while, but a different brand of activity tracker. Now that I've started using the Withings Steel watch, I'm kicking myself for not switching sooner because it is so nice to have my activity tracker and scale both connected to the same app on my iPhone. It's now much easier to keep tabs on my health because my weight, body fat, bone mass, calorie intake, heart health and activity are all in one place.
My previous tracker clipped on and I can't tell you how many times I'd have to search the house for it after it fell off. I was hesitant to switch to a watch, though, because I'm not a fan of digital displays, but the Withings Steel watch has an analog display—even though it's way smarter than a regular watch, tracking your steps, monitoring your sleep, and functioning as a silent vibrating alarm.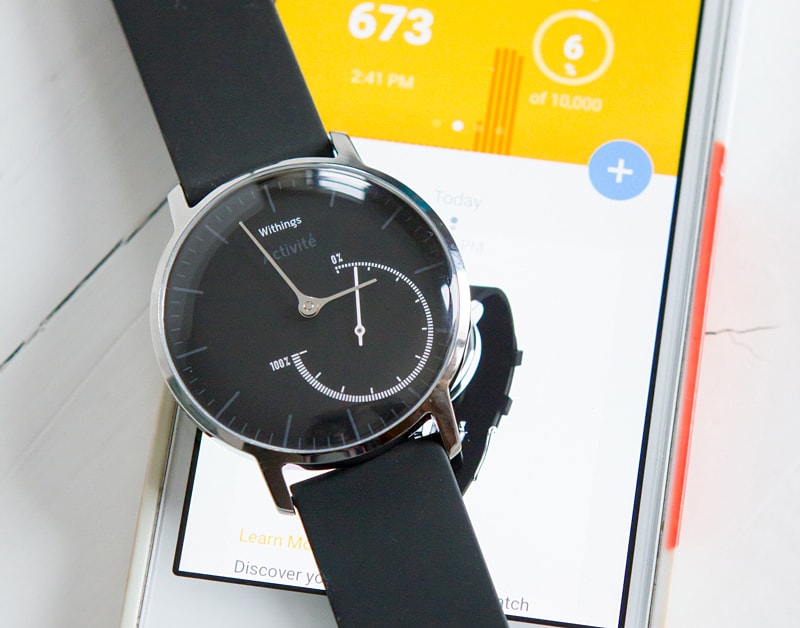 Like the Steel watch, the Withings Body Cardio scale goes above and beyond a typical scale. In addition to weight, it measures BMI, total body fat and water percentage, heart rate, muscle and bone mass, and it provides insight into arterial health with pulse wave velocity assessments. With the ability to track up to 8 different users, it's perfect for families looking to get healthier together.
Set-up for the watch and the scale is completely fool-proof. Download the Health Mate app on your phone or tablet, then choose the Withings product you're connecting. After that, you'll be walked through a step-by-step set-up process that takes minutes. Your watch or scale will send your data right to your app—it syncs automatically, without having to manually connect anything.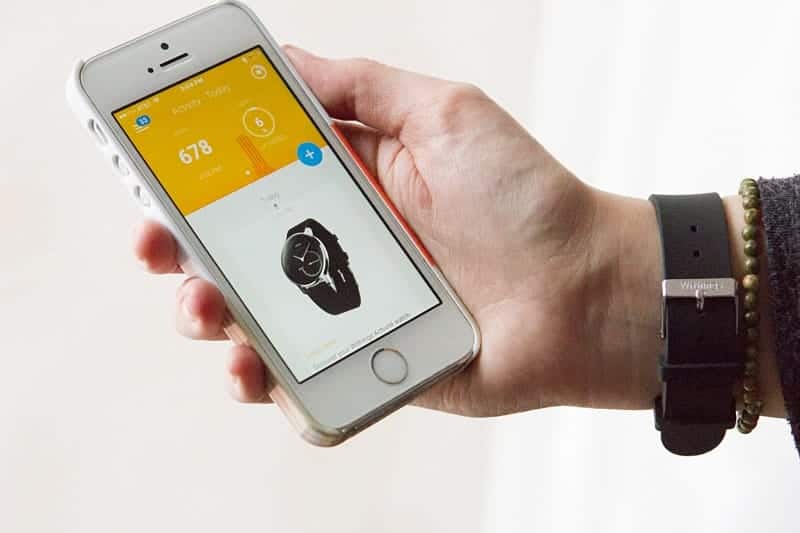 Are you ready to get healthy this year? Want to use Withings products to help you stay accountable? Hello Glow readers can save 20% on their entire order with at least one device in their cart with the coupon code WITH-HEALTH-YLWC6T. This offer is valid through 3/1/17, so it's perfect for anything you need to achieve your goals in the new year.
0