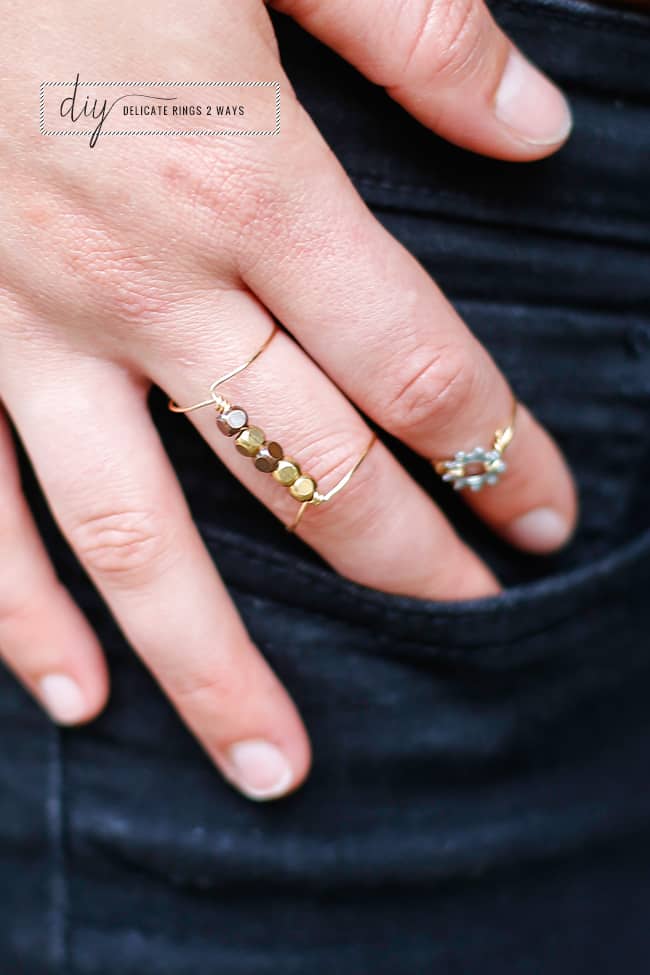 Are you a delicate ring fan? I'll admit, I was a slow convert. But the process of making these simple rings turned me into a fan. Anything that can be stacked and worn in multiples can't be a bad thing, right? Plus it's super easy to customize the size for the finger you plan to wear the ring on. In fact, why not make a ring for each finger? Read on for the how to!
Double Wire Ring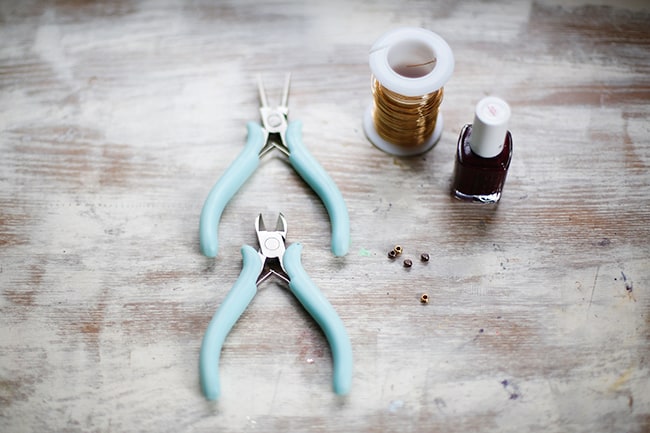 Supplies needed:
18 or 20 gauge wire
5 small beads - we used copper & gold but use whatever color combo you like
Wire clippers
Needle nose jewelry pliers
A round cylinder to shape the ring. The top of a nail polish bottle worked great, and you could also use a thick Sharpie.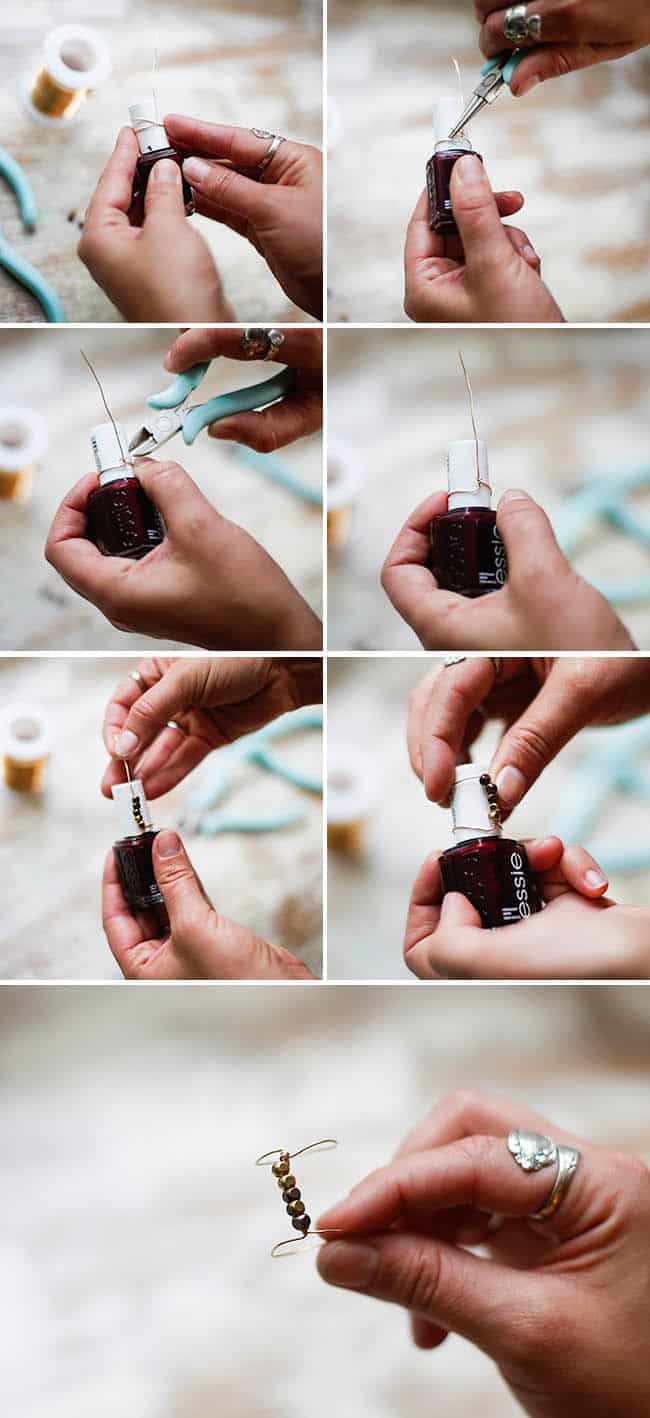 Cut a piece of wire 3 to 4 inches in length. Wrap one end of the wire around the base of the nail polish lid. Bend the long end up along the polish lid and cross the short piece over slightly. With the needle nose pliers wrap it a few times around the long piece of wire pointing up. Slide the beads onto the wire.
Then wrap the remainder of the wire around the top of the top of the nail polish lid. Cross is slightly like you did at the bottom, cut the excess and wrap it around a few times.
Hardware Knuckle Ring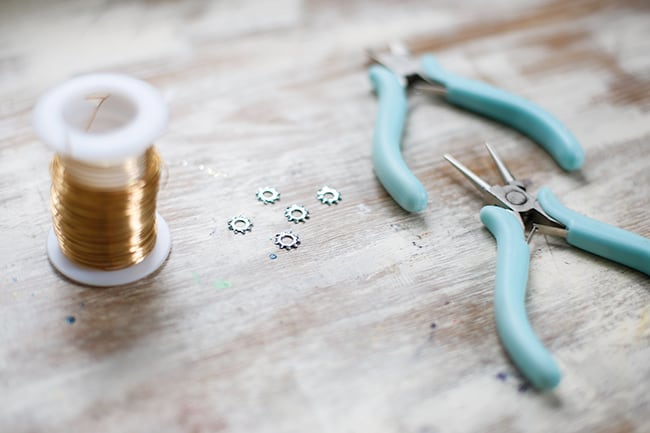 I was digging through some old jewelry supplies and found these tiny star washers. They're perfect for little knuckle rings!
Supplies needed:
18 or 20 gauge wire
Star washers (found at the hardware store)
Wire clippers
Needle nose jewelry pliers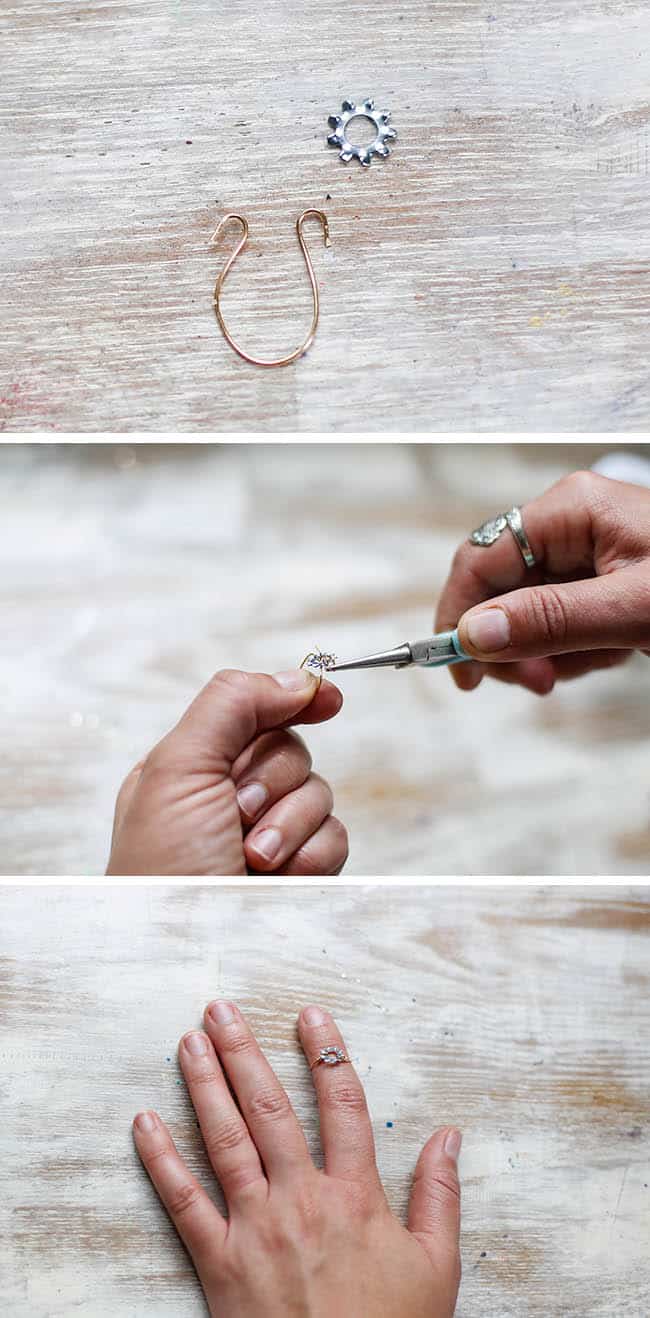 Cut a 1 and a ½ inch piece of wire with the wire cutters. Bend the wire into a horseshoe shape and use the jewelry pliers to create an open hook on each end. Place the star washer between the hooks and twist the wire around the washer. Trim any excess wire.
I love these little guys! A perfectly easy and satisfying project for the weekend!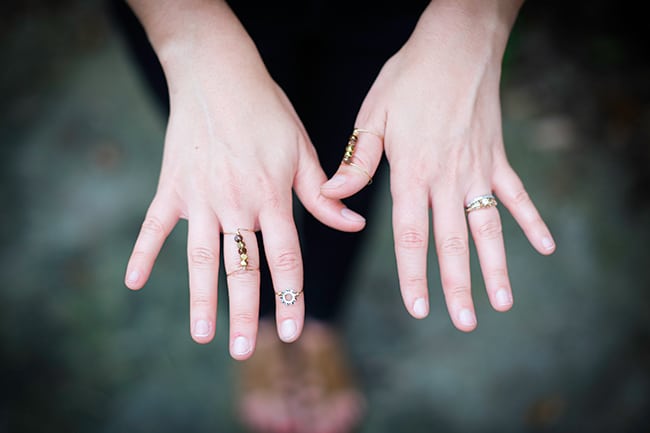 27