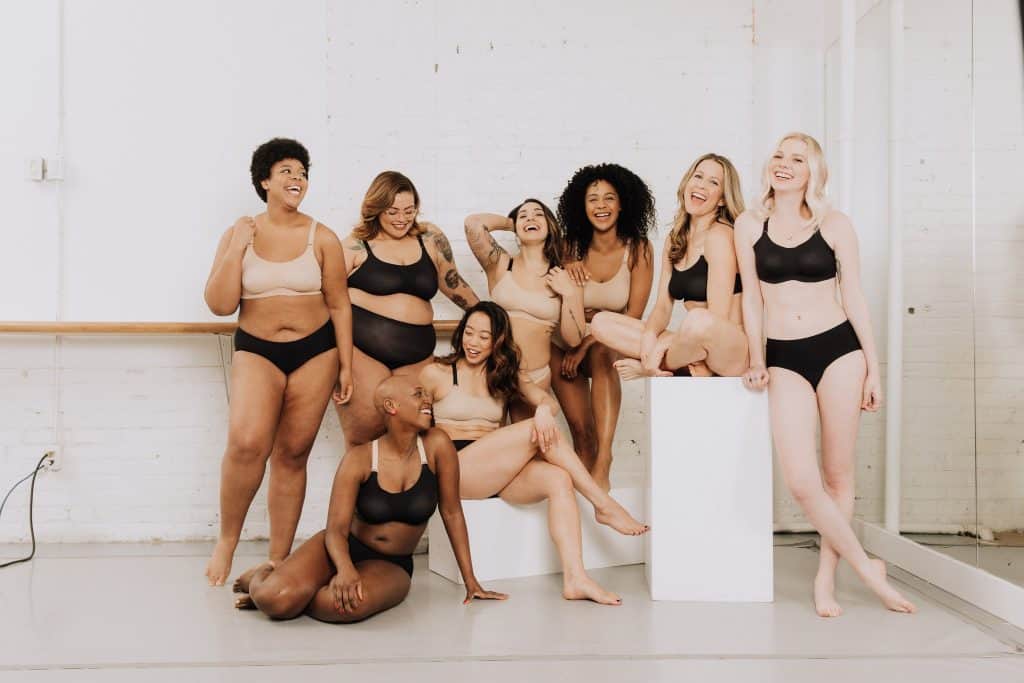 Let's talk about bras. They are pretty much the bane of my existence. Even after a professional fitting at a real, grown-up, not-located-in-a-mall bra shop, I still find myself constantly pulling up my straps, dealing with unflattering folds and curls in the cups, and general digging and discomfort. I'm not alone in this, right? No wonder why most of us own eleventy-billion bras but only wear one or two of them.
It's time to rethink your bra situation. Knixwear started from the ground up, reinventing the bra and creating the holy grail: comfort and support. (Cue the choir singing "Hallelujah"!) Their Evolution 8-in-1 bra supports without pinching, without bulges, and without an underwire—and no foam cups that curl up after a few washes either. The moisture-wicking fabric makes it a fantastic sports bra, but you can totally wear it everywhere, all day. And you'll want to because, hello: so comfortable. This is definitely my new favorite bra.
The other thing to love about Knixwear is that they didn't stop with bras. Nope! They also have a line of seamless underwear, including the leakproof kind that lets you go without liners and pads as backup during your period. And we absolutely love their Knixteen line of period undies, which absorb 2 tampons worth of liquid. It's so important that we teach girls that their periods are normal, natural, and nothing to be ashamed of and Knixteen helps girls lose that self-consciousness and feel confident instead—no worrying about bulky pads or leaks.
Want to try some of Knixwear's incredible lineup for yourself? Good! Because we're teaming up with them to give one lucky Hello Glow reader a $200 gift card to their online store. Hooray! Enter using the form below.
0