With something as intimate as a bra, it's easy to fall into a rut: you only buy a new one when your old one is fully unusable, you get the same size you've been getting for 10 years, or you buy cheap ones because you don't feel you can justify the investment.
(By the way, it's incredible how many adult women don't know their real bra size, so see how to get fitted below.)
Check out these 21 bra hacks, which will help prolong the life of your pretty undergarments and make them more versatile, too.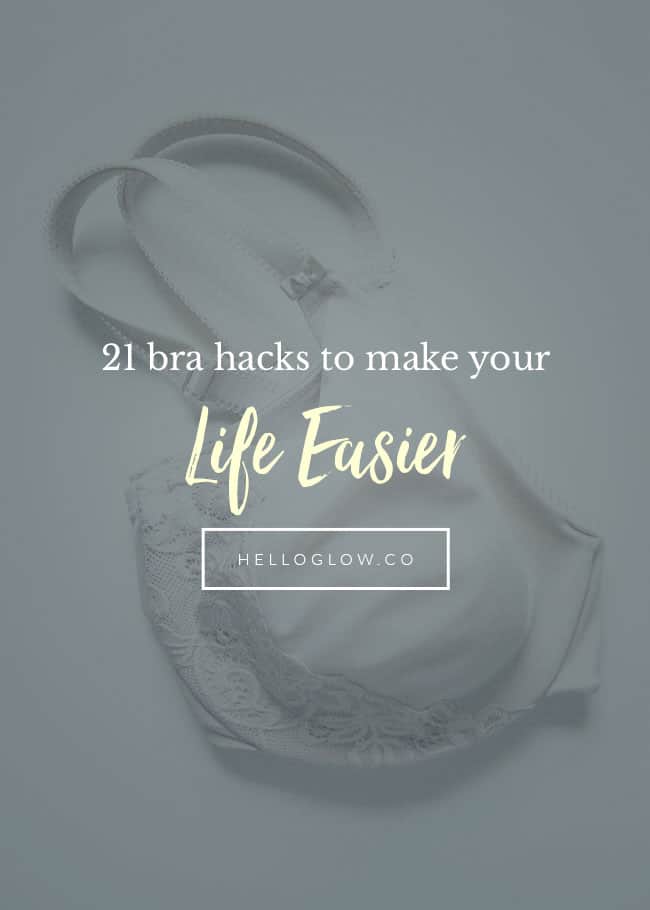 21 Bra Hacks
1. How to store a bra – Properly storing your bras can increase their life span – and who doesn't want that, especially if you've spent a few extra bucks on it.
2. Bras for backless dresses – No need to buy a backless bra for that backless dress – DIY a combination of the two with this easy tutorial.
3. How to repair a broken underwire bra – Don't throw away a bra just because of that underwire poking you all the time. This is how you can fix it.
4. DIY Lace Bralette – Ever considered making your own bralette? That would be just the thing if you're having trouble finding the perfect size.
5. How to make a bra strap converter – Your low back dresses will finally look their best when you convert your regular bra into a fancy one.
6. How to sew bra cups into backless dress – Backless used to mean no-bra, but luckily, things have changed!
7. From full to partial band – Convert the patten for a full band bra to a partial one with this step by step tutorial.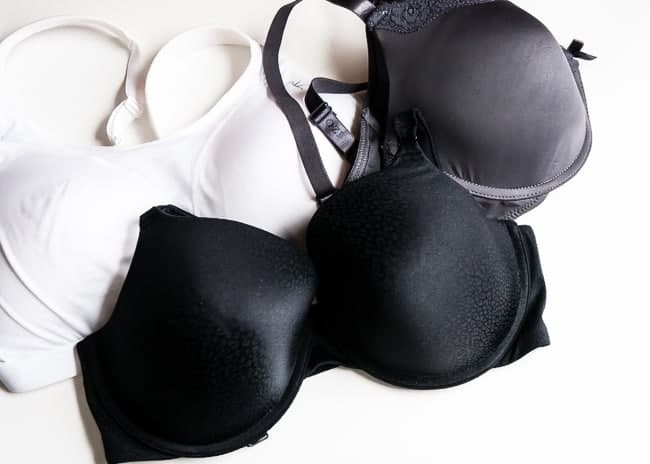 8. How to wash your bra – This may sound weird, but did you know you could use a salad spinner to wash your padded bra?
9. Wedding inspired summer top – Underwear as outerwear: why not? Update an inexpensive bra with lace flowers for a very romantic and sexy look.
10. Strapless bra hack – Strapless bras never really stay in place – but this hack actually helps!
11. DIY hanging bra organizer – Store your bras on a special organizer that you make yourself – this way you always seem them and get to wear all of them.
12. Cushion bra strap – Buy a ready-made cushion for those bra straps that dig into your shoulders, or improvise by making your own.
13. See your own pretty lace bralette – This super sweet bralette is perfect for those who don't need as much support.
14. How to fix the most painful bra problem in seconds – Broken underwire? Doesn't mean you have to throw out your bra!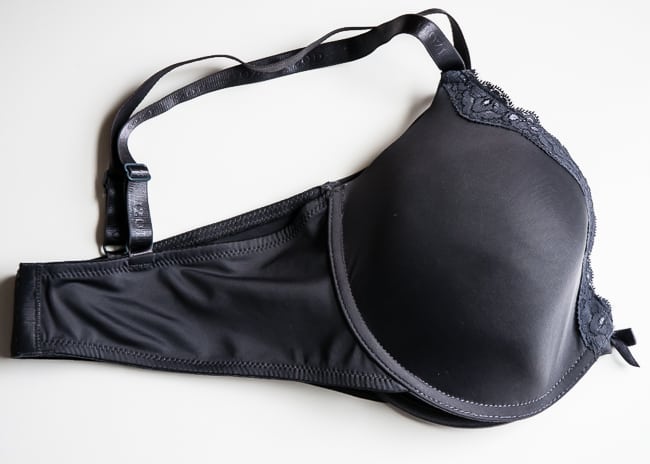 15. Bra ball – To make sure your padded bra keeps shape while you wash it, always use a bra ball in the washing machine!
16. DIY bra strap extension for backless tops & dresses – Wear low back tops without having to invest in a new bra – just hack your own!
17. How to add a built-in bra to clothing – Never worry about the bra to match with that new dress – you can just add support to your clothing!
18. How to measure bra size – Ultimately, it's all down to the perfect fit. Learn how to measure yourself and get the right size.
19. Adding padding to your bra – If you decide to make your own bra, it doesn't have to be unpadded! Add all the support you need with this tutorial.
20. Bra extender – If the cup fits right, but the band it too small, get some help from a bra extender.
21. Plunge bra – For those difficult dresses, try a multi-use bra that still keeps everything secure.
170