Peppermint is one of the most commonly used essential oils, and it's easy to see why – its cool, invigorating scent has countless uses both for your health and around the home. It's my go-to solution for nausea and headaches, both for me and my kids. And this time of year anything peppermint instantly makes things feel like Christmas! Read on for 21 ways to use this oil that's truly essential.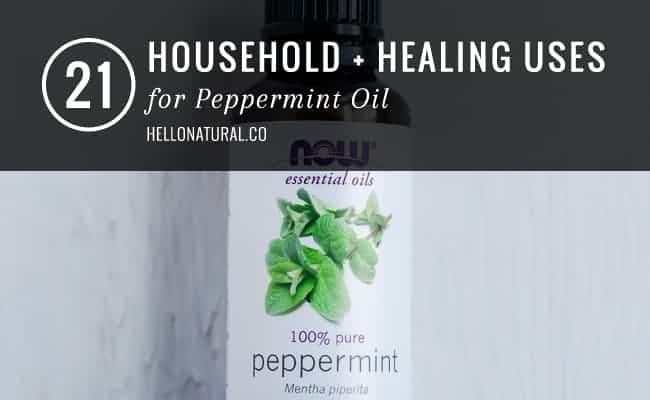 1. Support Healthy Breathing. Dilute a drop of Peppermint oil combined with fractionated coconut oil and place under your nose to support open airways and help you breathe easily.
2. Banish Headaches. Massage peppermint oil (either directly or in a healing balm) on your temples to relieve tension headache.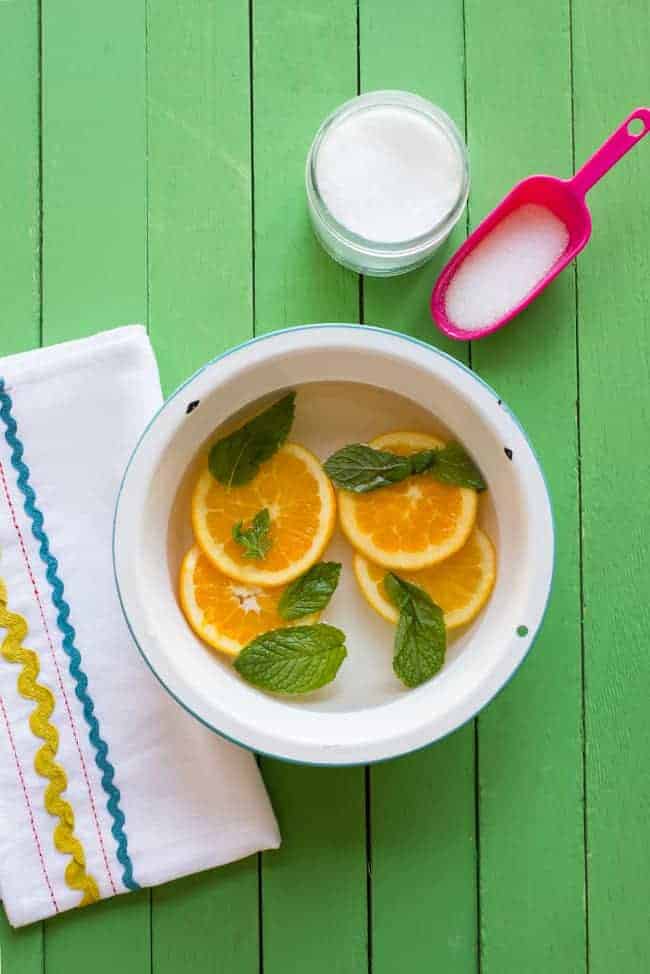 3. A Hot Feet Fix. Add peppermint to a cold compress and cool down your overworked feet. Add to a foot bath for a soothing soak.
4. Beat Summer Heat. Keep a spray bottle of water with a few drops of peppermint essential oil nearby, especially when you REALLY need to cool down!
5. Need a Breath Mint? Use a drop of Peppermint with lemon in water for a healthy, refreshing mouth rinse. It freshens breath and builds confidence in your close encounters. Or make your own natural mouthwash with peppermint, clove and cinnamon.
6. Take a Deep Breath. Inhale deeply to invigorate lungs and increase alertness. Try this breathe easy inhalation blend.
7. Stressed? Apply to neck and forehead with lavender to relieve tension and pressure.
8. A Joint Effort. Peppermint is a great way to cool joints without taking an ice bath. It helps to soothe occasional soreness in muscles and joints.
9. Tummy Calmer. Rub on the stomach or take internally for occasional digestive discomfort.
10. Shake It Up. Add a drop of peppermint to your morning smoothie for a yummy twist.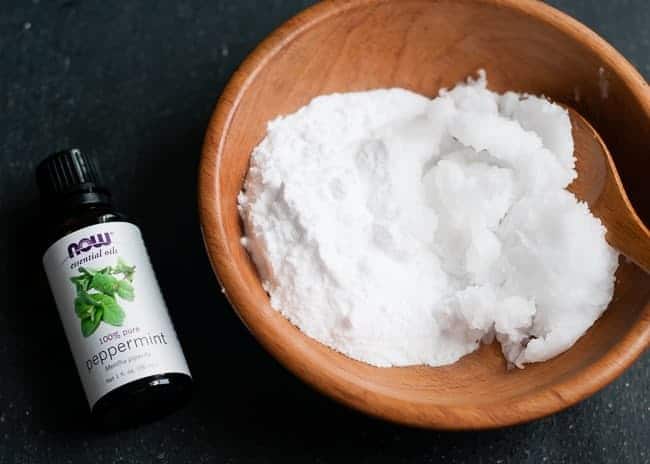 11. A Whiter Smile. Add peppermint to your homemade toothpaste or use it to flavor a teeth whitening scrub
12. Zero to Satiety in Seconds. Most people eat until they feel full. Diffusing peppermint will help reign in the urge to snack on junk food. It's a good way to control appetite and feel full faster.
13. Awaken Your Senses. Before your next workout, apply a bit of peppermint to your chest or just take a deep breath straight from the open bottle. Then, after your workout add to shampoo to stimulate your senses and help with scalp health.
14. Un-Block Writer's Block. Peppermint can support blood circulation and leave you feeling rejuvenated to keep those creative juices flowing. Simply spritz peppermint on child's shirt before study time for improved concentration and alertness.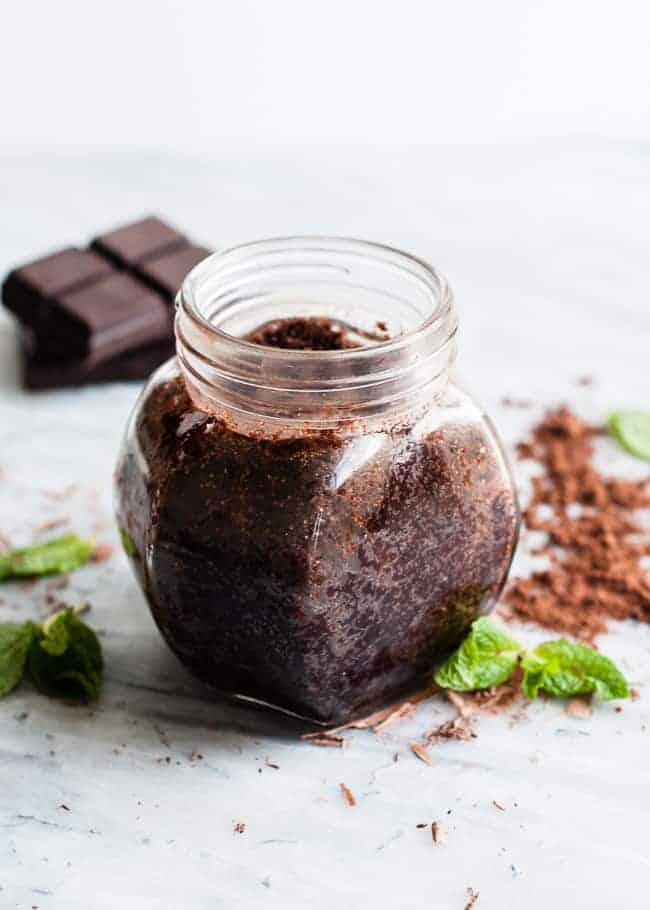 15. Savor the Combination. Peppermint makes a delicious addition to all things chocolate. Add a drop into your chocolate beverages and baked goods. Or combine peppermint with chocolate for a decadent sugar scrub. Yum!
16. Treat Your Toes. Combine with sugar and crushed peppermints to make a refreshing peppermint foot scrub.
17. Mail Delivery. Scent your own greeting cards and your recipient will delight in opening the envelope.
18. Soak It Up. Add peppermint and eucalyptus to DIY bath salts for a bath soak guaranteed to help you breath easy.
19. Get Rid of Ants. Mix 10-15 drops of peppermint essential oil
with 1 cup of water in a spray bottle. Shake well and spray along cracks and crevices or wherever ants are seen.
20. Focus Room Spray. Peppermint plus rosemary make for a perfect room spray when you need to stay focused and on task.
21. Lick Your Lips. If you love mint chocolate ice cream, then you'll love the cocoa butter and peppermint combination in this homemade lip balm.
11