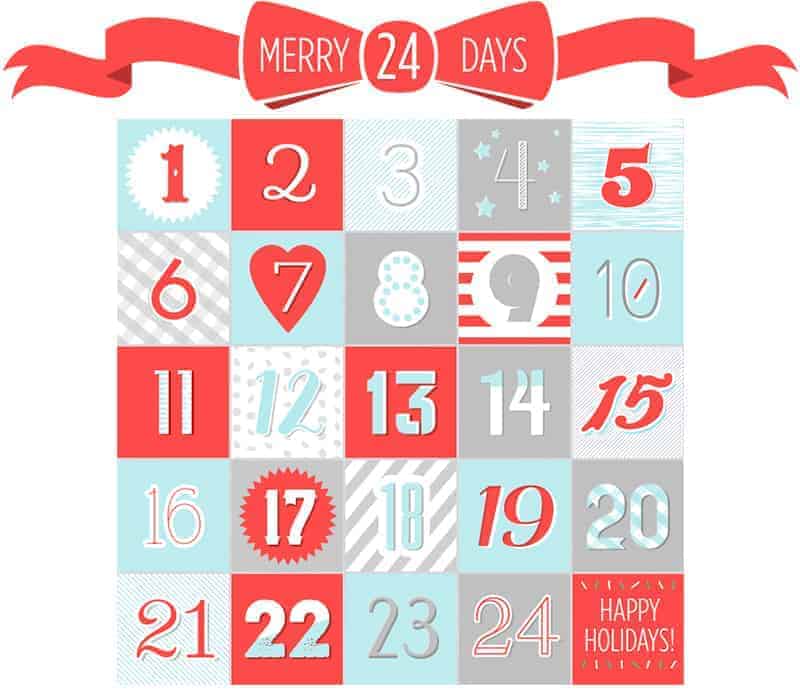 You guys, I am so sorry that I haven't let you know about this awesome series of giveaways that I'm super lucky to be a part of. Audrey of This Little Street has organized 24 days of giveaways with 24 bloggers and 24 fantastic prizes. How awesome is that?!
How do I enter?
Well, it's easy. Check out all of the prizes at 24 Merry Days and then go to the blogger of the day to enter. You'll discover some fabulous new blogs in the process, trust me.
I'll be posting my giveaway on Dec 16 so be sure to enter! Good luck & Happy Holidays!
Graphic and website designed by the fabulous Gloria of Little White Whale
0