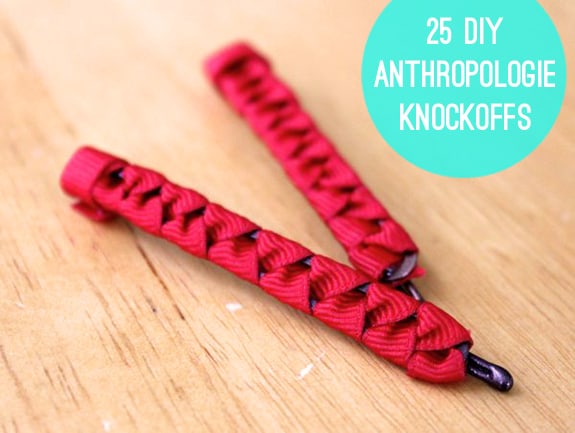 I love a good Anthropologie knockoff! And I'm pretty sure it started with the above bobby pins that I made ages ago – and still wear! Here are 25 more fantastic Anthro knockoffs – from jewelry to home decor – that will save you big bucks.
1. Anthro-inspired pillow plus free template – Stuff Steph Does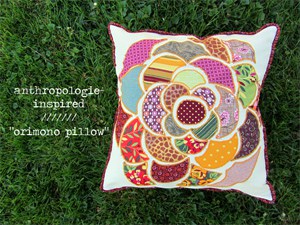 If you feel that the room needs a makeover, then new throw pillows is what it actually needs!
2. Anthro knockoff – Craftberry Bush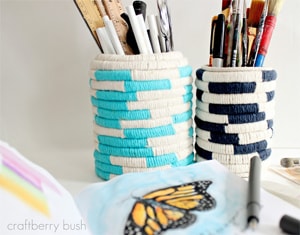 These planters look almost exactly like the real thing, and they're really easy to make. Plus, you can customize them to your own taste.
3. Anthropologie knockoff mobile – Dot Com For Moms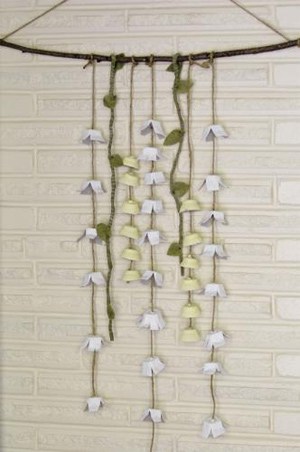 Randi of Swoon made this easy yet stunning mobile out of egg cartons. Imagine that!
4. DIY: thread wrapped love necklace – Studs and Pearls
Get the love(ly) Anthro necklace for less with supplies that you probably already own!
5. Two strand bright bead necklace – Southern Scraps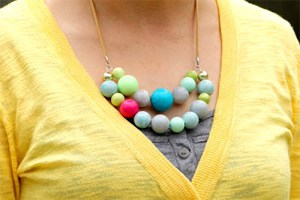 Got some spare beads in the craft supply drawer? Why not use them for an Anthro inspired necklace like this one!
6. DIY Anthropologie necklace – Artzy Creations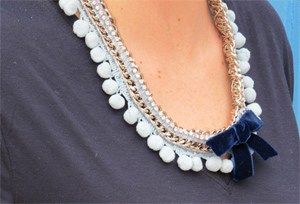 This spectacular knockoff necklace is actually quite easy to make, and you might already have some of the supplies at home!
7. Dining room chandelier makeover – I Love That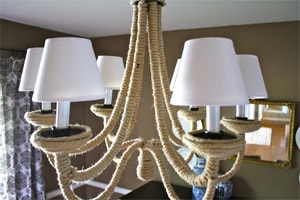 Although this project can take some time, you're definitely going to enjoy seeing it around the house, day after day.
8. Anthropologie inspired rug DIY – Sincerely, Kinsey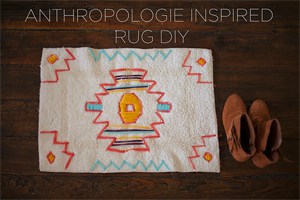 While waiting for the Anthropologie sales, why not make a DIY rug inspired by their designs? It really ties the room together…
9. DIY Anthropologie "Perched Harmonies" necklace – The Quiet Lion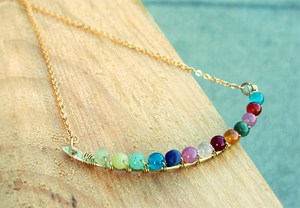 I'm always up for adding a new necklace to my collection, and especially one as colorful and versatile as this one.
10. DIY Anthropologie inspired scarf necklace – In The Loop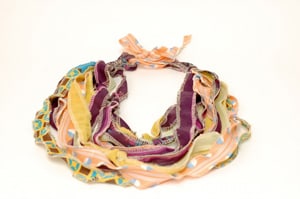 At the border between scarf and necklace lies this Anthro inspired beauty, perfect for everyday wear!
11. DIY project: sculptural paper orb lights – Design Sponge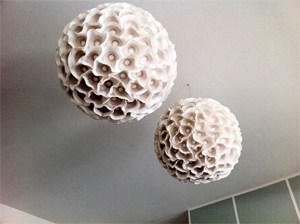 Did you know? Cupcake liners are not only meant to help out with your baking, but also to help with your decor!
12. DIY shabby and sweet lace necklace – My So Called Crafty Life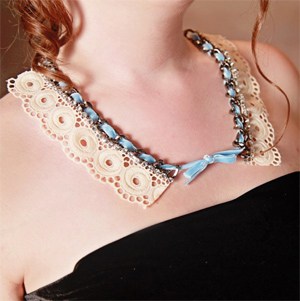 This shabby chic necklace is delicate and romantic, perfect for date night or for adorning a simple top.
13. Easy Anthropologie confetti tumblers – Radical Possibility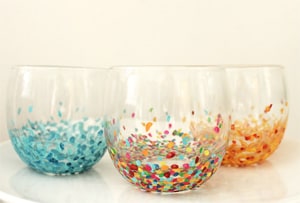 You won't believe how easy the confetti tumblers are! Use special glass paint for their longer life duration.
14. Anthro inspired mug – Morena's Corner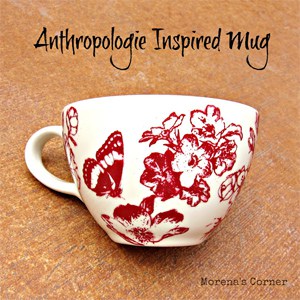 Using Martha Stewart's line of glass paint products, you can actually rival Anthropologie ceramics in no time.
15. Anthropologie Accordion strands necklace knockoff tutorial – Yellow Blackbird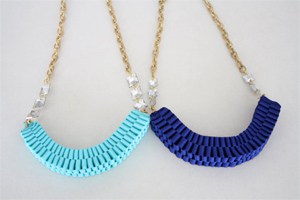 If it breaks your heart to pay $278 on a necklace, make it yourself for infinitely less out of grosgrain.
16. Anthropologie inspired blooms – Homemade Ginger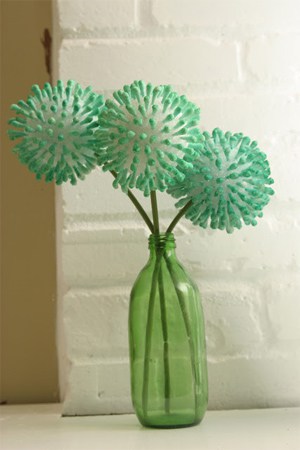 You won't believe what these blooms are made of!
17. DIY stag earrings – The Gilded Hare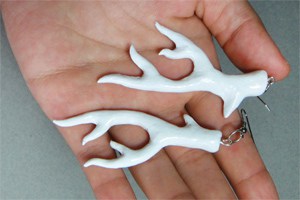 The crown stag earrings look fabulous, but you get so much more satisfaction from making your own!
18. Fabric letters how to – A flutter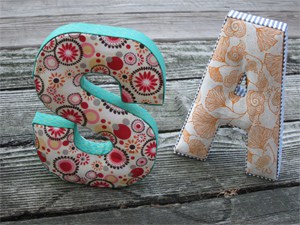 You can make yours and your husband's initials covered in pretty fabric for a personalized look of your home.
19. Anthro Asterid coin purse knockoff – Flamingo Toes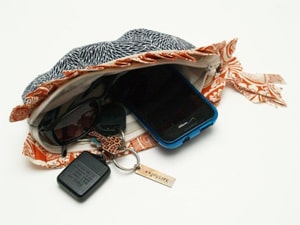 This coin purse is so cute! And if you've got some basic sewing skills, you can easily make one at home!
20. Gone bowling – Wholly Kao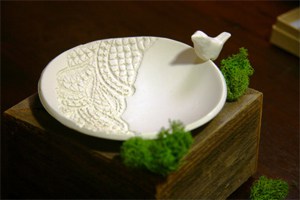 Clay is your best friend when it comes to Anthro ring bowl knockoffs! Use lace or paper doilies to get the desired look.
21. Anthropologie inspired apron from a dress – Hip Home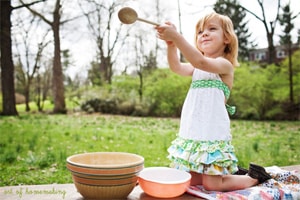 I'm sure this cutie would look adorable in anything, but the ruffled apron is just lovely!
22. How to make Anthropologie flowers DIY – Blogilates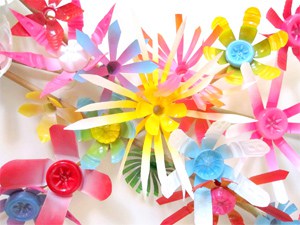 Inspired by Anthro windows display, this plastic bottle arrangement can definitely brighten your house!
23. Anthropologie knockoff curtains from bed sheets – DIY Till We Die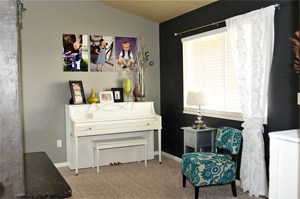 Not sure what to do with white sheets anymore? Turn them into curtains, that's what!
24. Turning a vase into a lamp – At Home On the Bay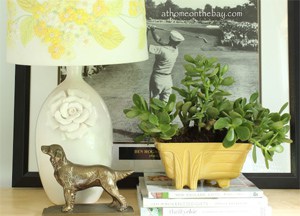 Get the Anthro feel into your house by making a beautiful lamp our of a flower vase. It would look great in the master bedroom.
25. A painted spoon: DIY – More Design Please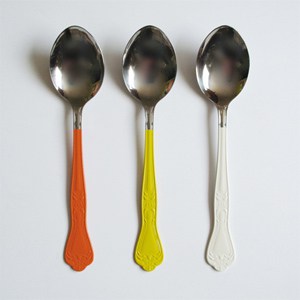 Dip dye spoons – don't you just love them? Fork and knives, watch out.
4