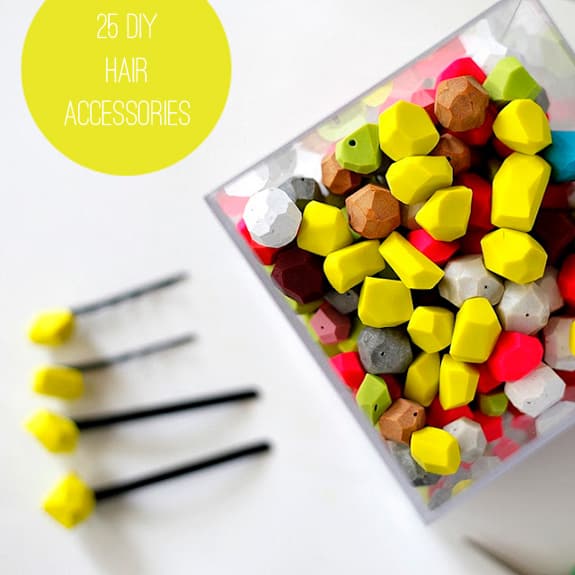 Oh hair accessories, how you tempt me. In an attempt to bling my short hair I cannot resist a good bobby pin or barrette DIY. Since I'm also a bit of an information hoarder (like with these 25 homemade beauty recipes) I've captured 25 easy DIY hair accessories. Dressed up hair is hot for fall so get busy DIYing. :) Let me know your favorite!
25 DIY Hair Accessories
1. Rhinestone Barrettes – a diy hair accessory – Flax & Twine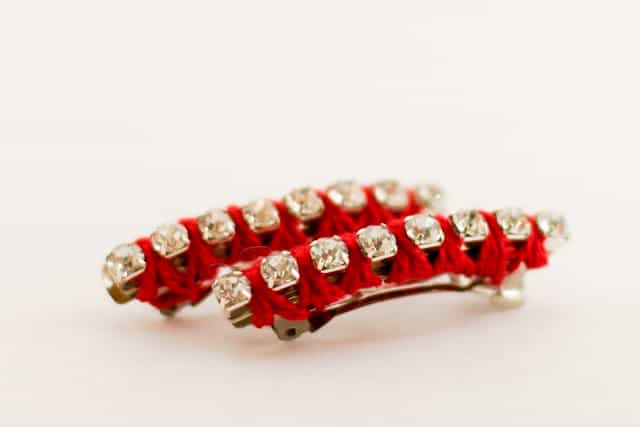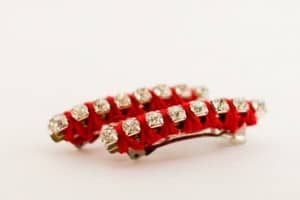 The rhinestones add lots of sparkle, while the barrettes make sure that your hair stays in place.
2. DIY flower wrapping for hair – The Beauty Department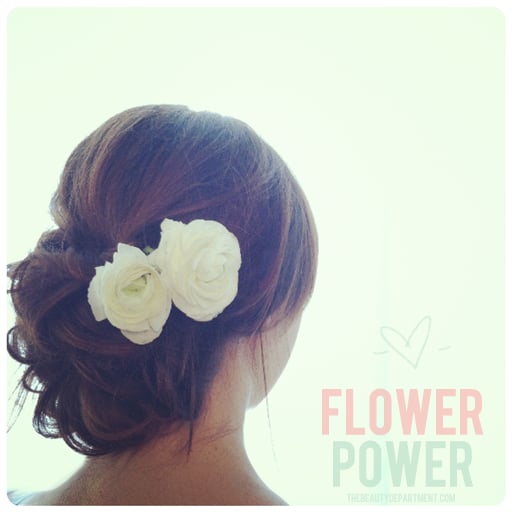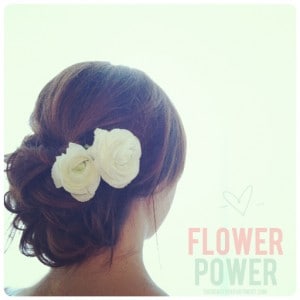 Gorgeous trick for wearing real flowers. Can't you see wearing this for a fancy garden party?
3. DIY studded hair accessory – Ching Makes Things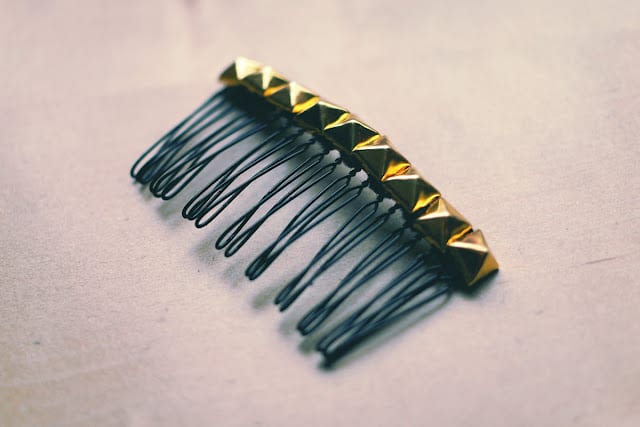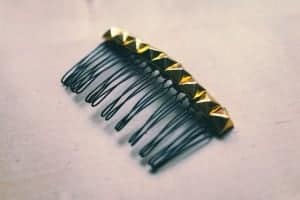 Add some edge to your 'do with studs and a hair comb.
4. Floral headband – Hair Romance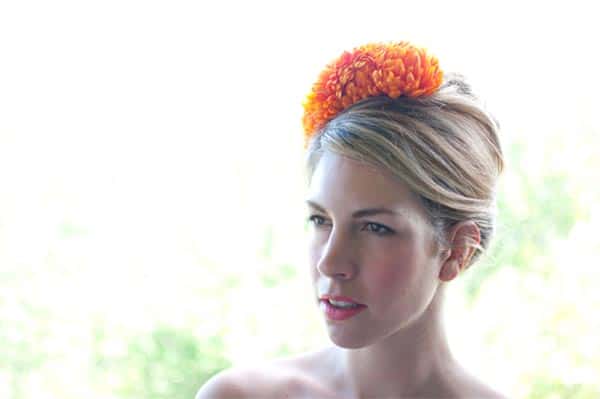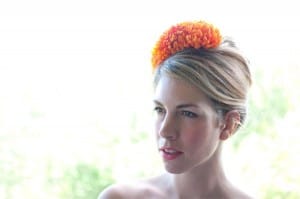 Wow, now this is a statement piece! You basically just glue plastic flowers to a headband, but the result is spectacular!
5. Wire bow DIY – Skunkboy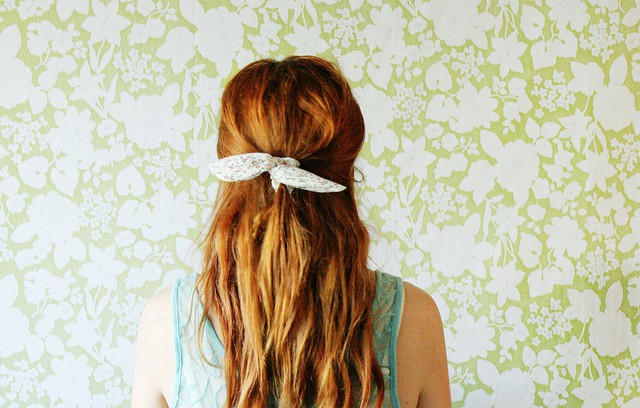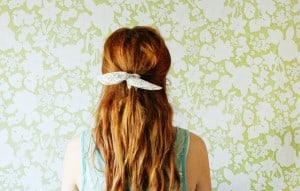 You can use the wire bow for braids, pony tails or buns. And you can make it in less than 15 minutes!
6. DIY pearl hair piece – Clones 'N' Clowns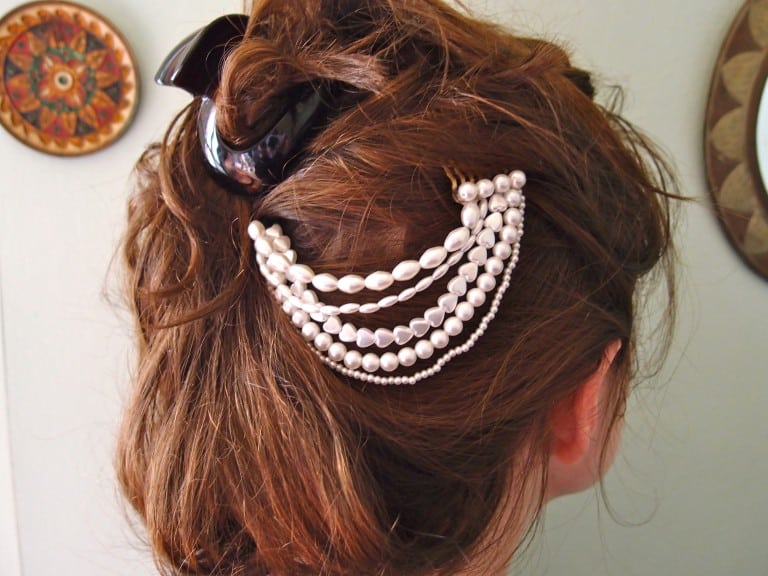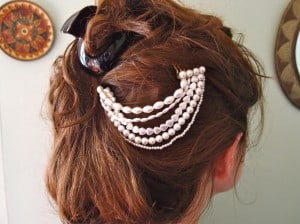 This super special pearl hair accessory might take a while to make, but the result is worth it! Plus, it gives you something to do with all those beads you collected.
7. Beaded hair elastics DIY – Trinkets in Bloom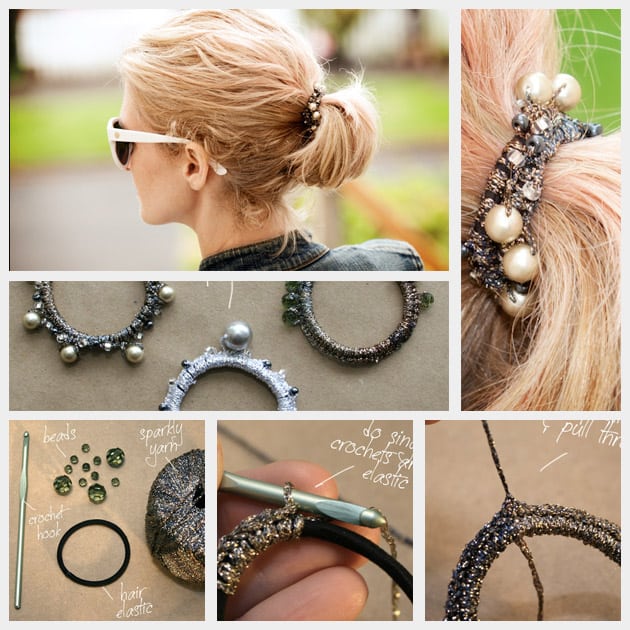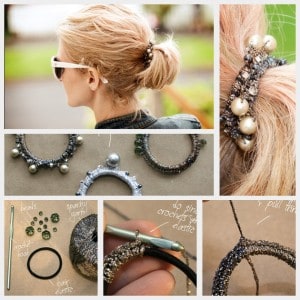 These lovely hair elastics add a high-fashion touch to a basic pony tail.
8. DIY speech bubble hair pin – The Cheekiest Monkey of All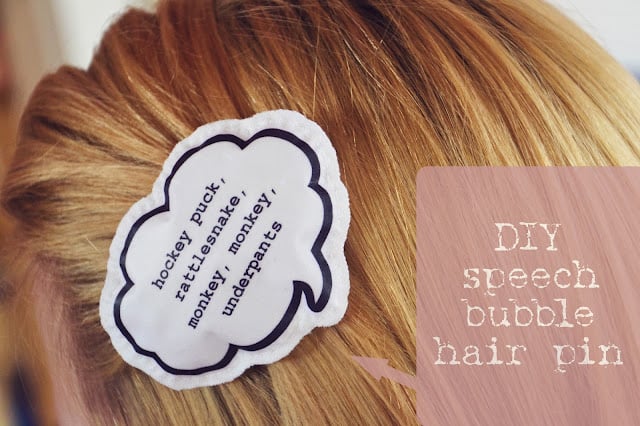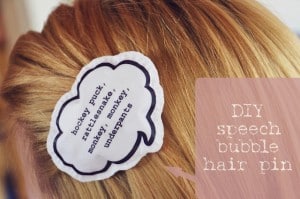 Now this one is cute! Make a speech bubble with your favorite quote and wear it in your hair.
9. Make! Perfect hair ties – Handmade Kids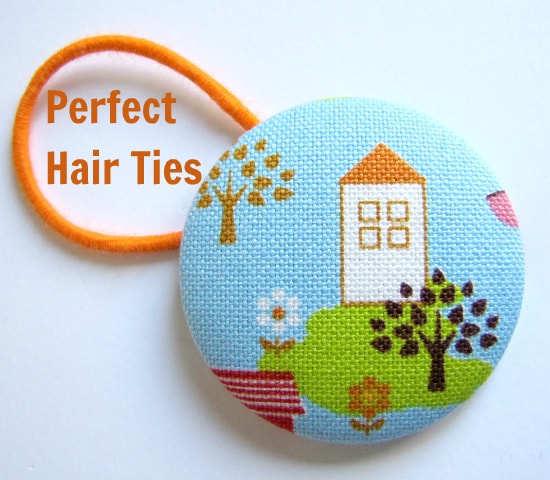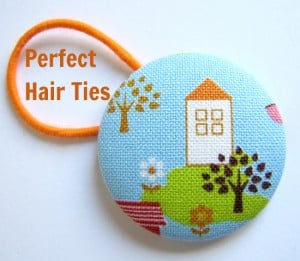 If you have a button making kit, then it's super easy to make these pretty hair ties. The kids would love them.
10. DIY hair comb – Lemon Jitters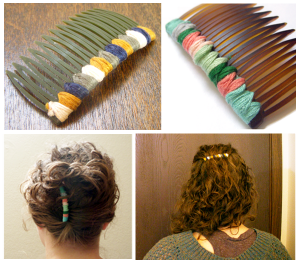 Katie's wrapped hair comb is the prettiest – and easiest – thing I've seen in ages!
11. DIY jeweled black velvet headband – A Pair and a Spare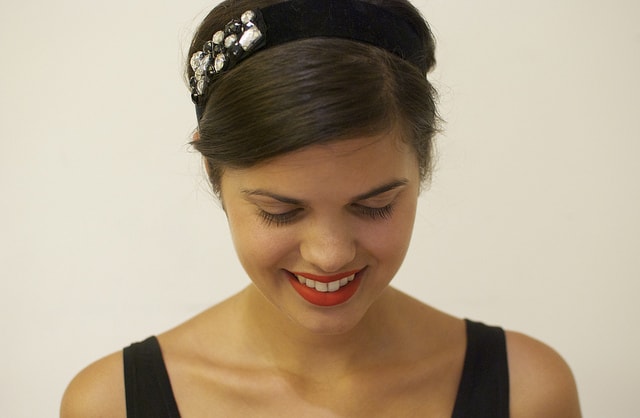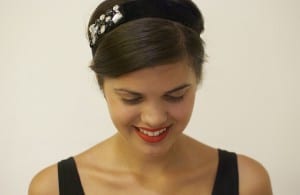 Probably as chic as a LBD, this velvet headband was inspired by the one Michelle Williams wore at the Golden Globes this year.
12. DIY Gold Hair Accessories – Once Wed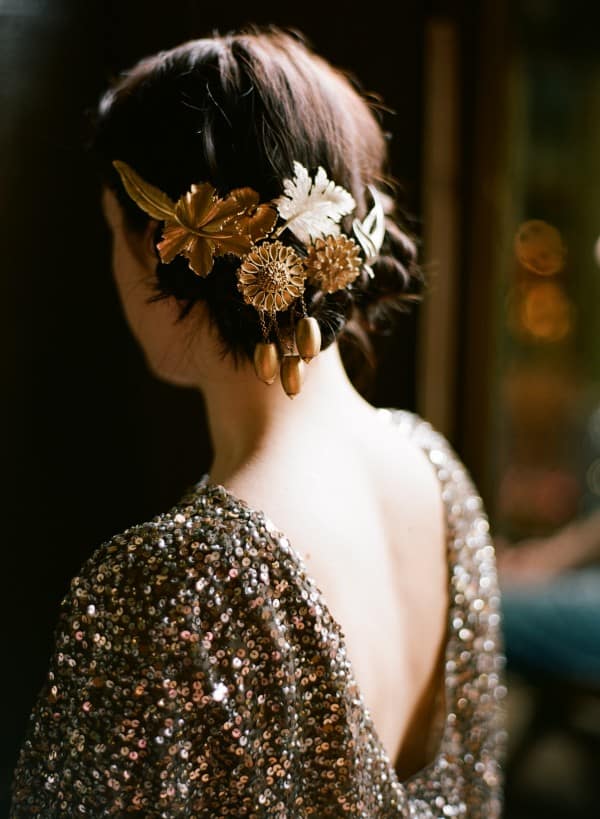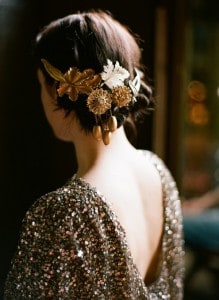 I'm so smitten with this gorgeous use of brooches. Can I have another wedding just to wear these in my hair?
13. Little felt hair pretties – Petite Purls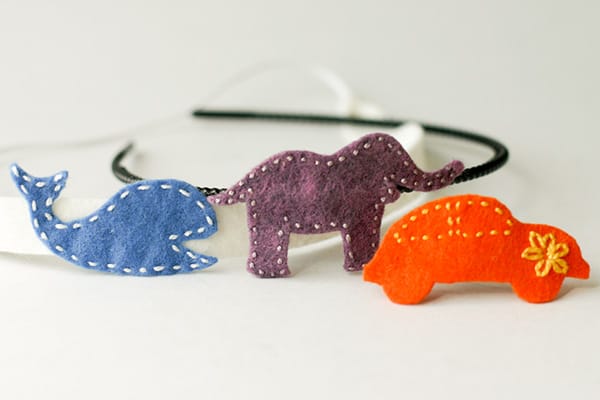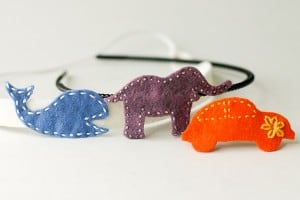 Here's something to make for your stylish daughter: these felt headbands with fun and fuzzy felt animals.
14. DIY Chanel pearl hairpins – Honestly WTF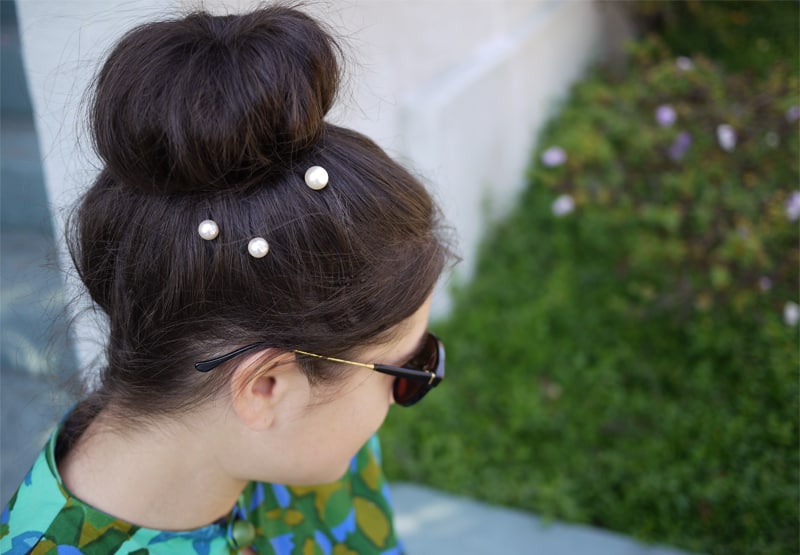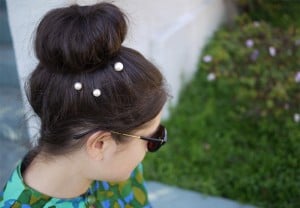 Chanel really knows how to use pearls in the best ways possible… And now we do to: we wire them to hair pins.
15. Crochet it up! Hair ties and headbands – The Kraft Farm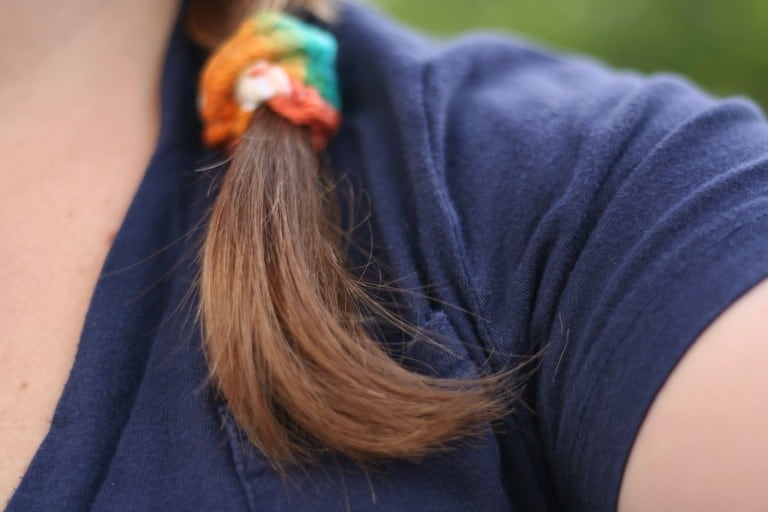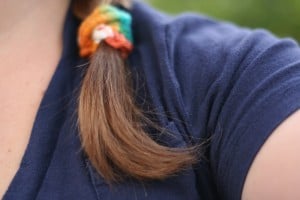 Scrunchies are no longer off limits! It's just that we like them more stylish this time around…
16. Seeing stars hair clips – For the Love Of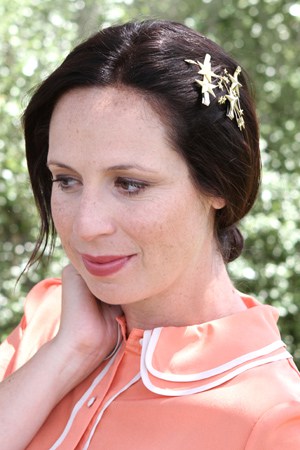 I didn't think about this before, but you can totally paint acrylic craft stars in a trendy metallic or neon color! And then you can make them into pretty hair clips.
17. DIY hair cuff – Speculaas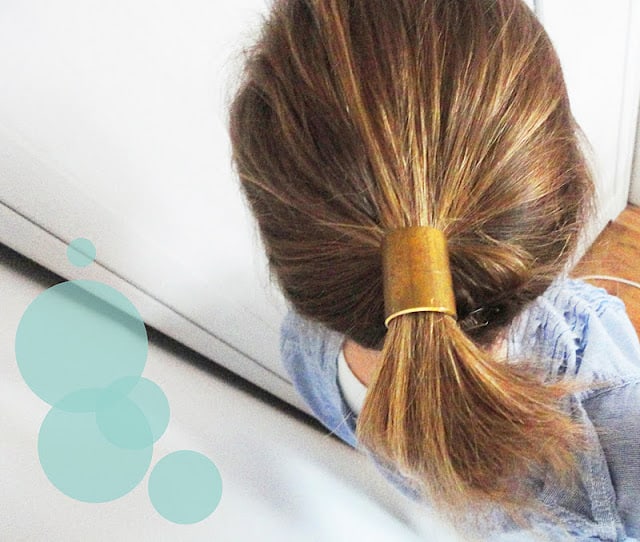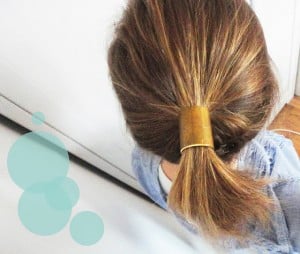 Super simple, but it looks super cool. The only thing you need: a plumbing ring!
18. Felt hairbow tutorial – Just Everyday Me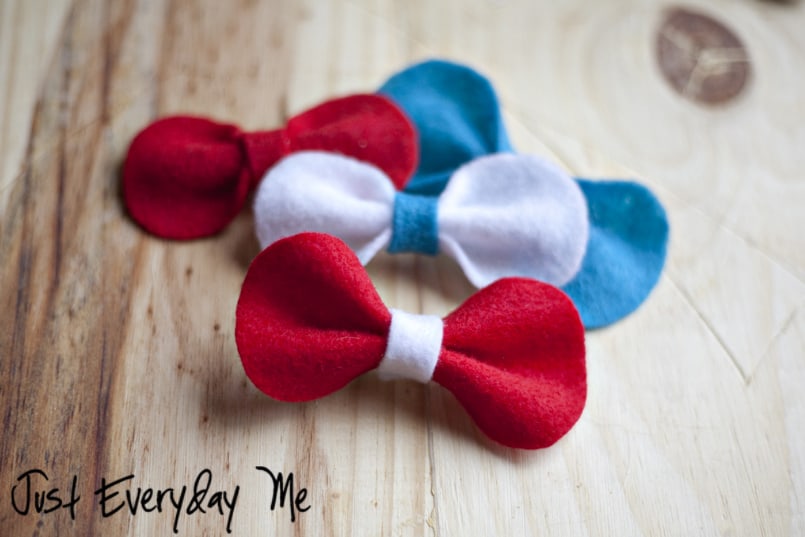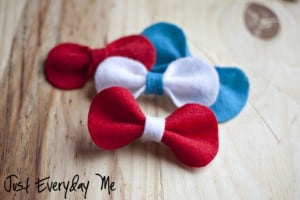 Oh, so cute! You just need small pieces of felt that you glue to hair pins – even the kids could make them.
19. DIY hair clips – The Gilded Hare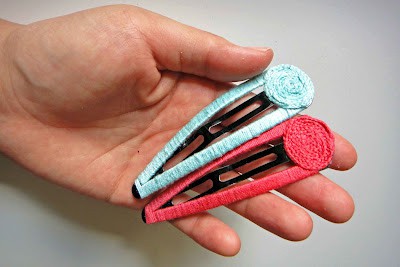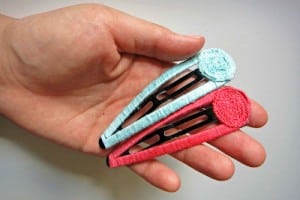 Give a new life to your old hair clips by wrapping them in thread. You can go wild with color.
20. Hunger Games Katniss-inspired hair clip – Art for All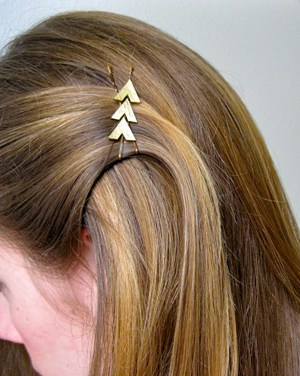 Love The Hunger Games? Then you're gonna love this arrow pin. Haven't seen it yet? You're still gonna love this arrow pin.
21. Ruffle headband tutorial – Six Sisters' Stuff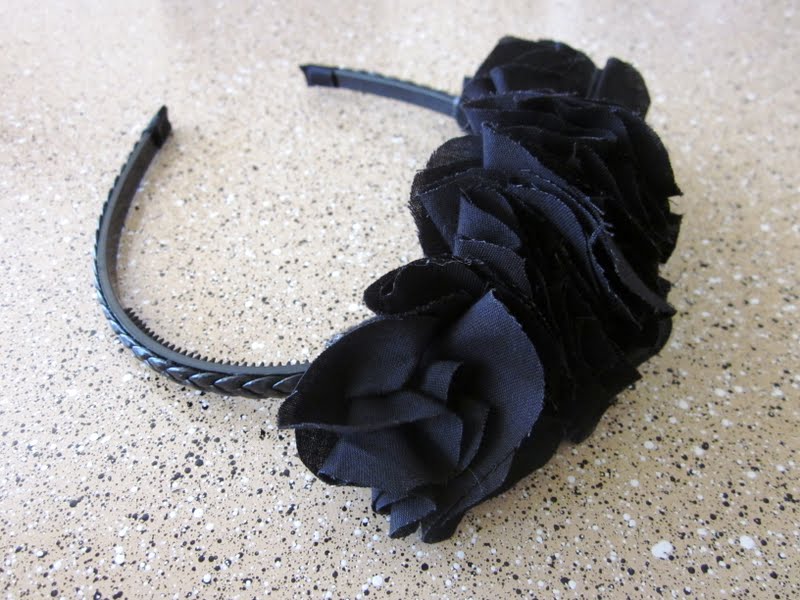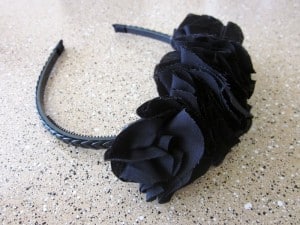 Why buy when you can DIY? This ruffle headband looks adorable and you don't need much money to make it yours.
22. No sew headbands – I Am Momma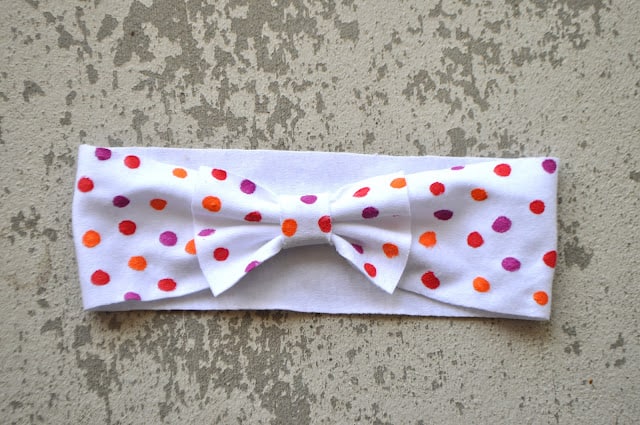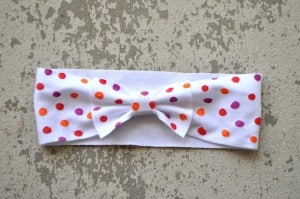 In a matter of minutes, your kiddo can have a new pretty headband. With no sewing required!
23. Neon Geo bobby pins – Hello Whimsy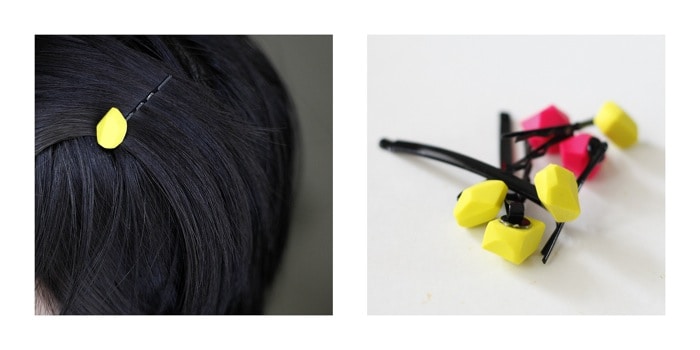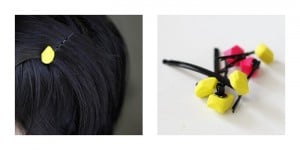 I love how fashionable these are! And all you have to do is glue clay beads to bobby pins.
24. Bobby pins and old buttons – Craft and Creativity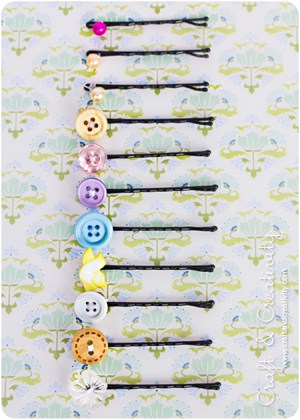 How many mismatched buttons do you have lying around the house? Use some of them to make cute bobby pins for yourself or to give as gifts.
25. The "Lauren" headband tutorial – Ruffles and Stuff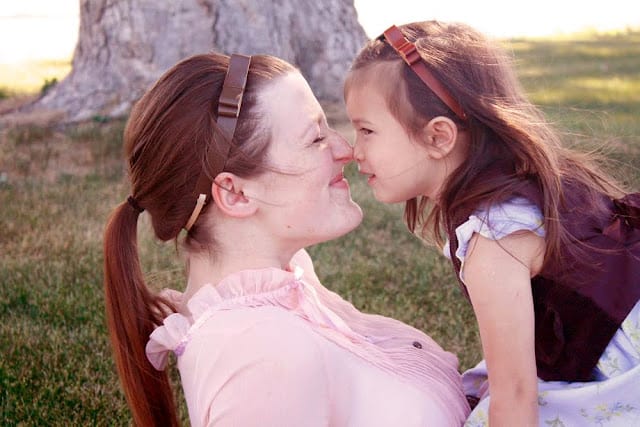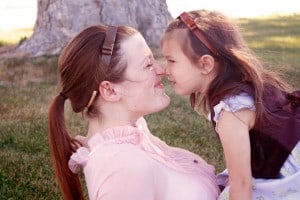 Matching headbands is pretty much the cutest thing ever… Make some for you and your daughter out of recycled leather.
56