After yesterday's roundup of 25 DIY costumes for kids, it's time to get momma dressed! DIYing a Halloween costume is part of the whole Halloween experience. It's a great time to let your creativity shine with these 25 DIY Halloween costumes for women!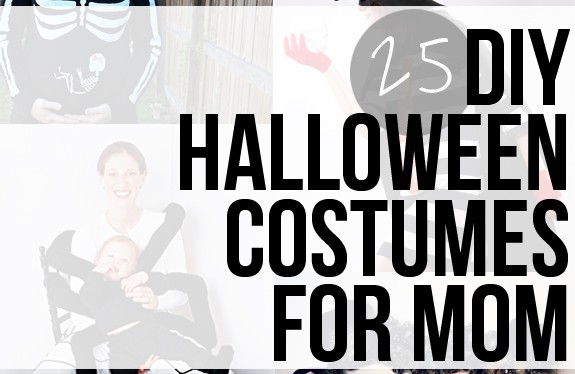 25 Halloween Costumes for Women
1. Pregnant skeleton and matching husband – Make It Love It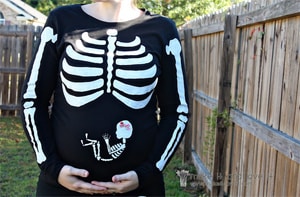 Pregnant? Here is a costume that is as spooky as it is fun – and a matching one for the hubby.
2. Practically perfect in every way – Keiko Lynn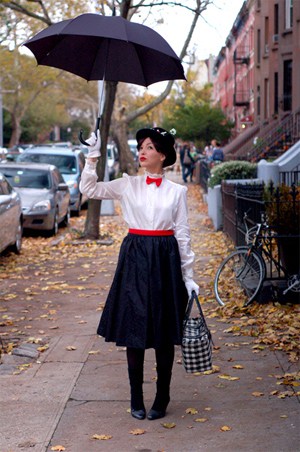 This is simple as can be: just put together a Mary Poppins look with items that you already own, and the obligatory umbrella.
3. DIY pinata costume – Camille Styles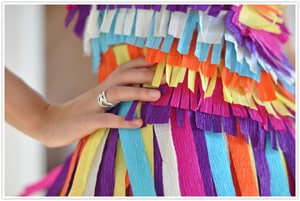 Here's a fun last minute idea: the pinata costume. It takes lots of crepe paper and one leotard.
4. Tooth + Tooth Fairy costume DIY tutorial – Julie Ann Art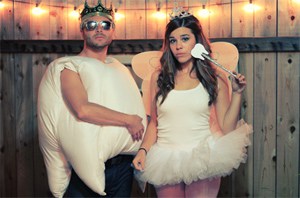 A great idea for couples – him as the tooth and her as the Tooth Fairy! Plus, his costume is made of pillows – so fluffy!
5. Monika vs. the volcano – On My Honor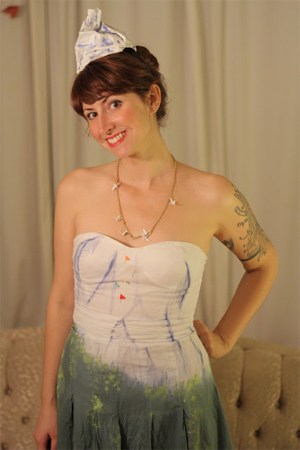 It may be unusual and time-consuming to go as a mountain, but it certainly looks amazing and novel!
6. Foxy lady – Sew Wrong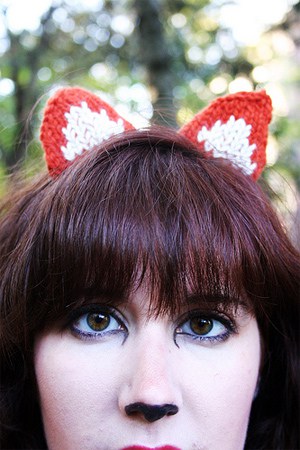 A quick last minute idea: crochet these fox ears and put on a furry vest: there you have it, now you're a fox!
7. Handmade Halloween: Dorothy Gale – What I Wore
Once again, your wardrobe (and your glitter supplies!) come in handy – become Dorothy by following these key steps.
8. Audrey Hepburn – House of Health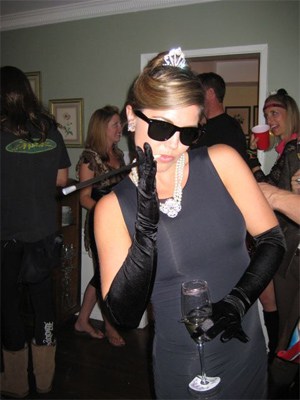 You know how they say the little black dress is a versatile piece? It's true: you just add a tiara, pearls and gloves and you're having Breakfast at Tiffany's!
9. Silent film stars DIY Halloween costume – Shrimp Salad Circus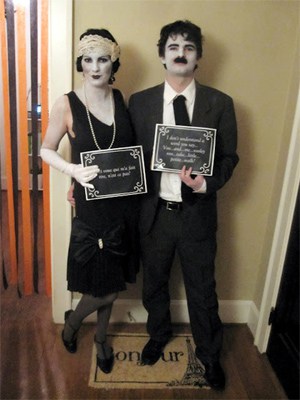 With lots of white make up and a flapper dress, you can turn into a silent movie star. Bonus points if the Halloween party is in a black and white room.
10. DIY cavemen costume tutorial – The Train To Crazy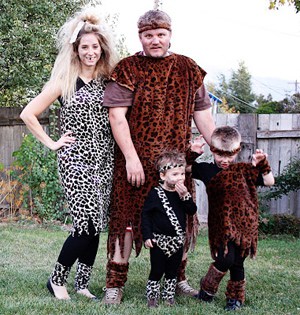 From your smallest to your largest family member, anyone can be a caveman! Warm-weather friendly.
11. Rock paper scissors costume – Lauren Conrad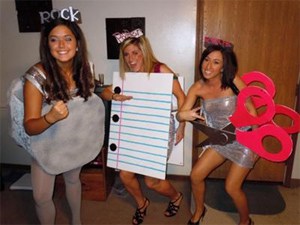 Turn Halloween into a blast with the rock paper scissors costume, designed for three persons!
12. Sweet treats family – Capturing Joy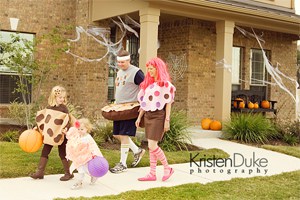 Sweet costumes are not exclusive to children. How about an entire family of treats?
13. Lady Gaga red lace costume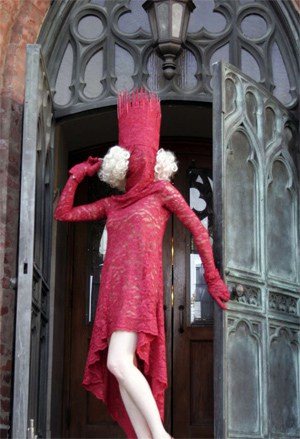 That time of the year when Gaga's stage outfits become accessible for everyone to wear!
14. DIY mask – M&J Blog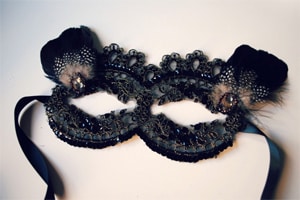 If you're running out of time and ideas, just make this elegant mask and wear it with a little black dress.
15. Classic B.L.T. – Parents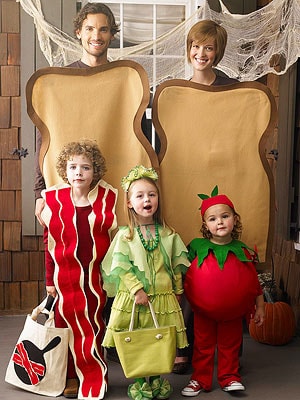 Turn the kids into bacon, lettuce and tomato, while you and the hubby dress up as toast. Fun Halloween breakfast, right?
16. The Carrie Bradshaw costume – Lauren Conrad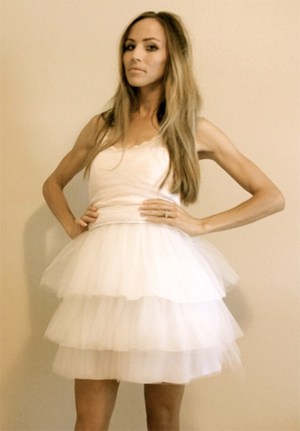 This Halloween, dress as the most fabulous New Yorker of them all, with just a tutu and a tank top – Carrie Bradshaw!
17. Homemade Halloween – The Hamburgler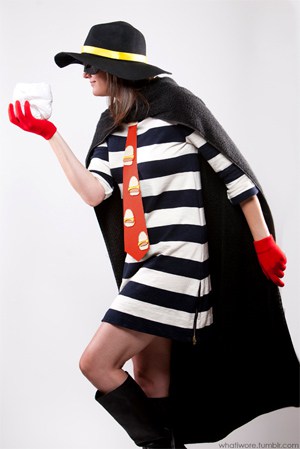 Got a striped dress and a black towel? The you've got almost everything you need for the Hamburgler costume.
18. DIY flapper dress costume – Wear the Canvas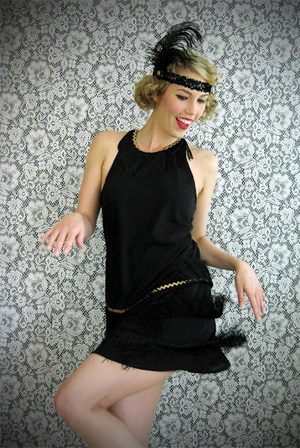 Out of inspiration? The flapper girl comes to the rescue, as a timeless good idea for Halloween.
19. Make a steampunk goggle masquerade mask – Dollar Store Crafts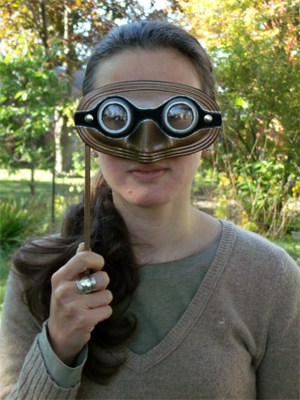 Everyone loves an inexpensive costume, and this one is fairly easy to make as well.
20. Pan Am costume – Instructables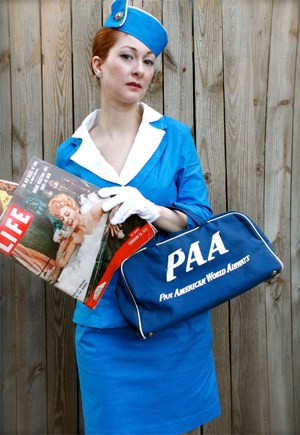 Combine your love for period dramas with your love for period dress-up in this lovely Pan Am costume.
21. No-sew Swamp Couple by Martha Stewart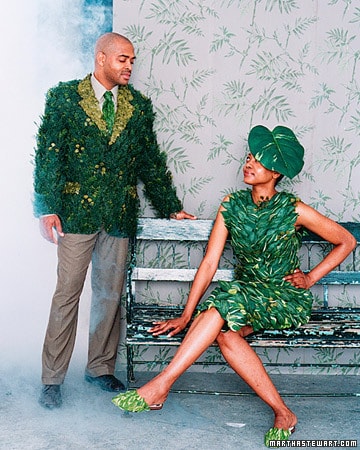 This outfit will make a splash and you don't even need a sewing machine.
22. Spider Web Mother and Sock Spider Baby via Martha Stewart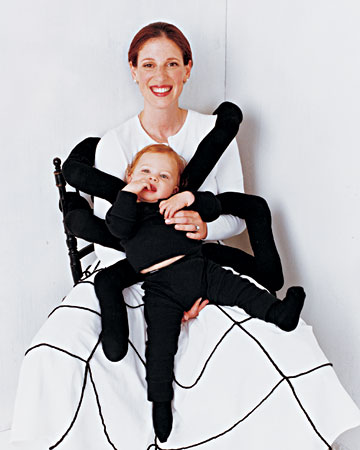 This costume is surprisingly easy for the amount of comments you are sure to receive!
23. Lady Bird Owl Costume via A Beautiful Mess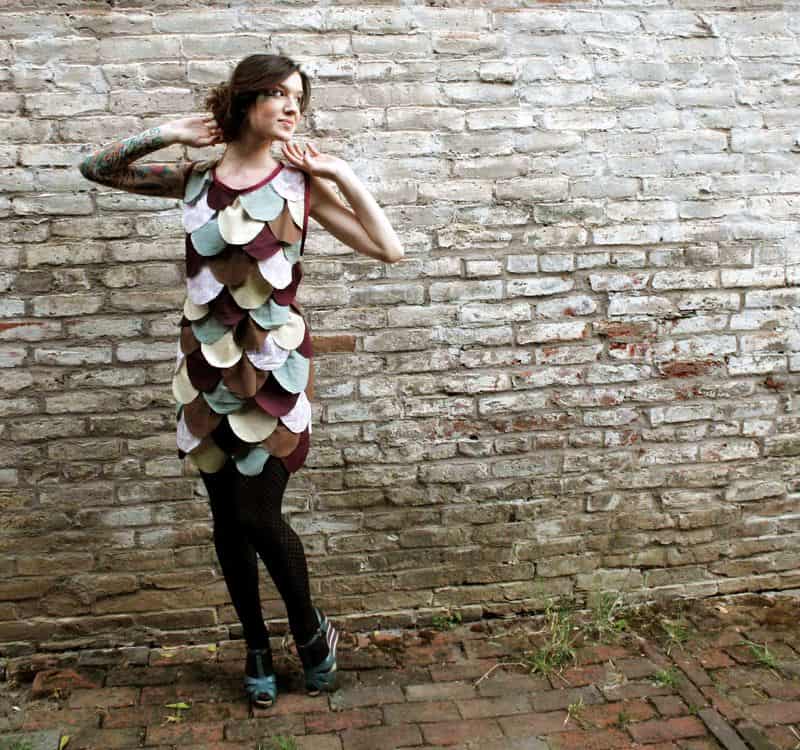 If you are willing to invest a little time, you can morph into a chic, trendy owl.
24. A Better Bat Costume by Evil Mad Scientist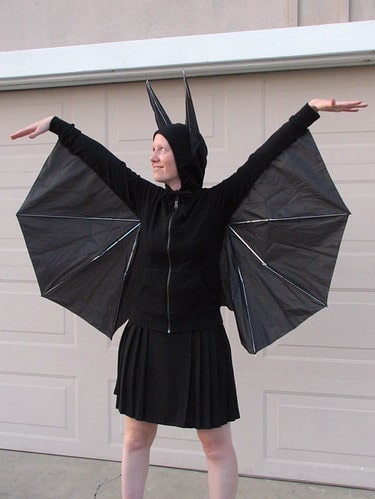 How many of us have a broken umbrella lying around? What a clever way to reuse a simple umbrella.
25. Gumball Machine
Remember the kids' gumball costume from yesterday? Here's an adult version! It would be even better if you handed out actual gumballs, please.
So, what's your Halloween costume plan?
122